Fine dining fans should not miss out on Grei, the restaurant at luxury hotel The Saxon Hotel, Villas and Spa presided over by much-awarded Head Chef Candice Philip. 

The menu is designed around six courses, naturally accompanied by the de rigueur amuse bouche and palate cleansers that always add excitement to a fine dining meal. At Grei (a play on the spelling of the colour, but also a word describing 'a society of people' in Portuguese) the kitchen garden is the inspiration behind many of the plates, so all of the dishes incorporate seasonal herbs, vegetables or fruits, many of which you won't find easily anywhere else on Joburg menus. Philip takes her influences from Nordic cuisine, and each plate is essentially a focus on three key ingredients. 

The restaurant setting is a stripped down but highly textured palette of the colour grey, with thickly woven tablecloths, velvets, and even furred wallpaper on the walls. Every item you see has been considered by the chef as well as by the design team, including the silver leaves that make for table decorations. The idea behind this was that nothing should detract or compete with the colour on your plate.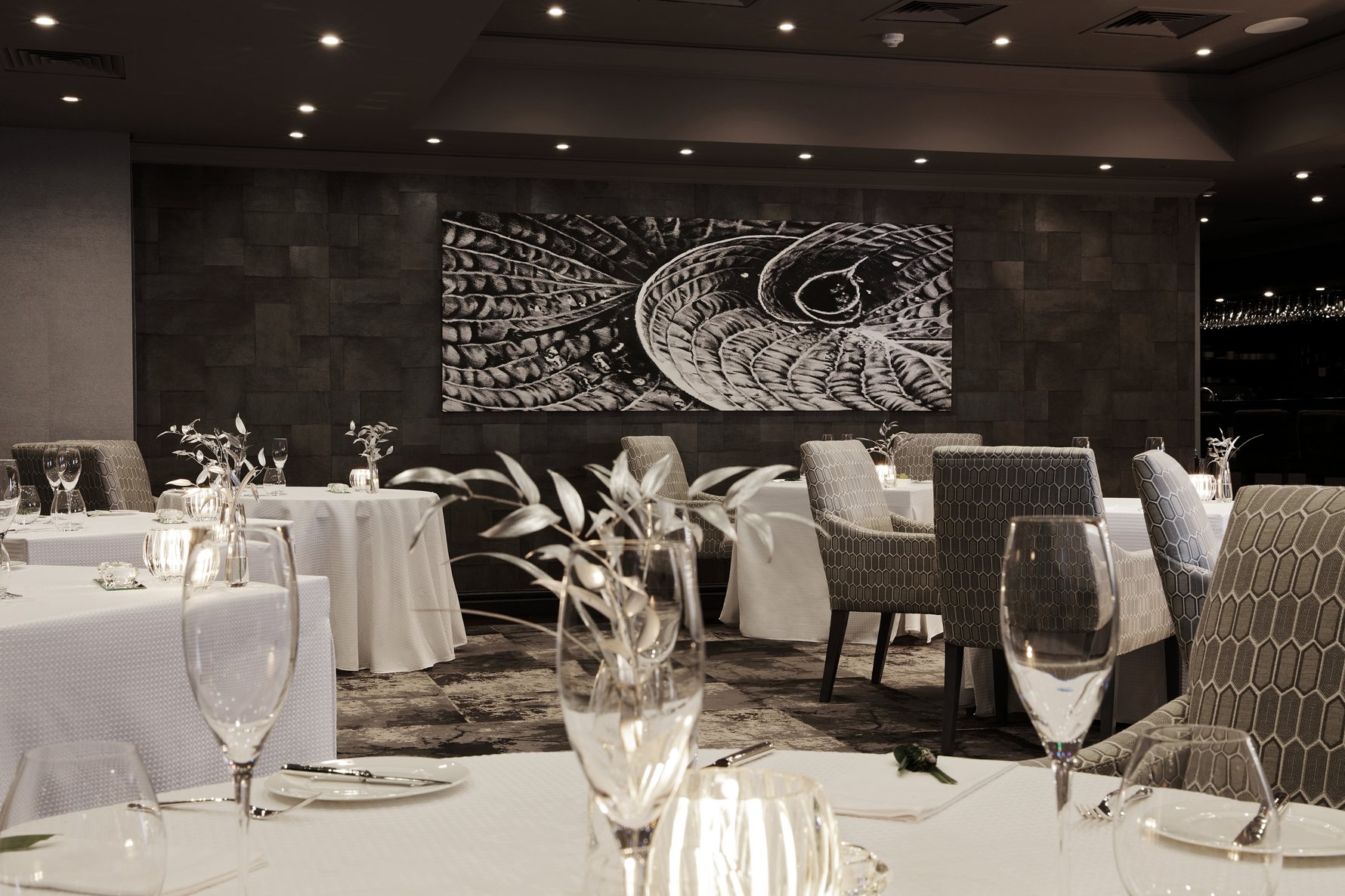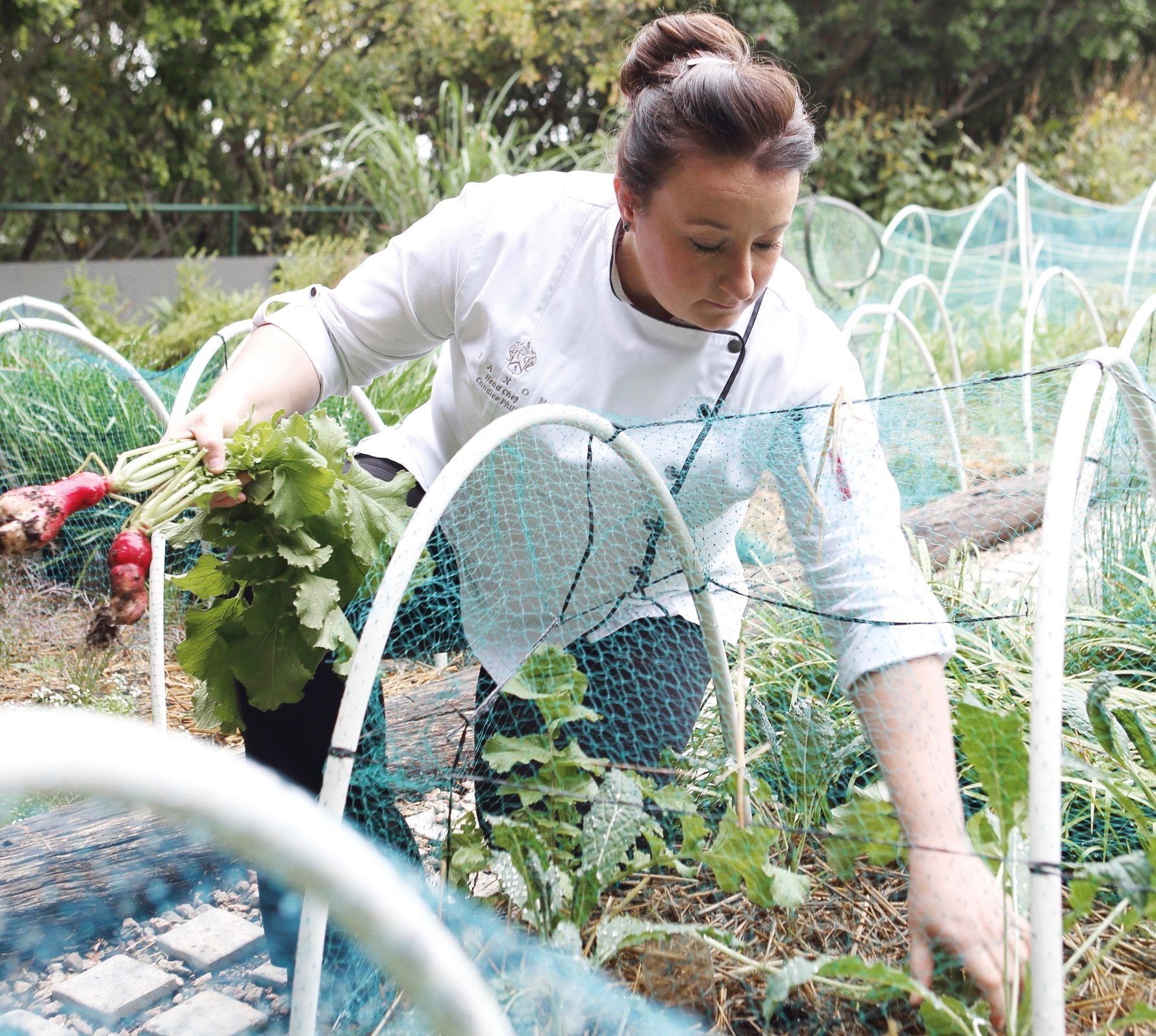 Thirty-six-year old Philip is keen on unusual pairings and adventurous in her range. Saying that there's a menu to suit all tastes with a choice of the (nothing like) regular menu, or the six-course pescatarian or vegetarian menu option. We tasted a superb langoustine, sweetcorn and coriander dish, and enjoyed kabeljou served with aubergine and a taste of licorice. The wine pairings are always a treat here (choose between international or local), made so as much by the incredible selection of wines as by the charm and knowledge of the resident sommelier. 

The Saxon Hotel is renowned for its fine service and that shines throughout your experience of dining at Grei, from the careful choreography of waiters bringing plates simultaneously to your table in this intimate 32-seater restaurant space, to Philip arriving at your table to introduce the starter. It's notable throughout the meal and utterly charming, and relaxing.

Grei offers a fine dining experience that can last up to three and a half hours, giving you ample time to savour each dish and enjoy the sipping of either the wine pairing or the non-alcoholic pairing – an enjoyable range of juices (also made from the garden's bounty of ingredients) designed to match your plate.​​​​​​​​​​​​​​