The British tradition of high tea began in the mid-1700s, with the invention widely attributed to Anna Maria Russell, Duchess of Bedford. It's believed the duchess would fill the gap between lunch and dinner with a variety of sweet and savoury snacks. It must have been some gap. 

We followed the tradition started by the Duchess and escaped to L'Atelier, inside the atrium of the Trumpet building on Keyes Art Mile in Rosebank, for a taste of Paris. It's cheaper than a plane ticket, super decadent and pretty in pink. 

L'Atelier is french for Factory which is a perfect description as behind the small cafe area is the busy bakery kitchen where they make bread, pastries and cakes for plenty of local restaurants and hotels including many of our favourites like Four Seasons Hotel The Westcliff, Pablo Sandton, Morning Glory and Saigon Suzy. 

Part of the experience is learning to pronounce all the French pastries on display. Try it. Pain au chocolat?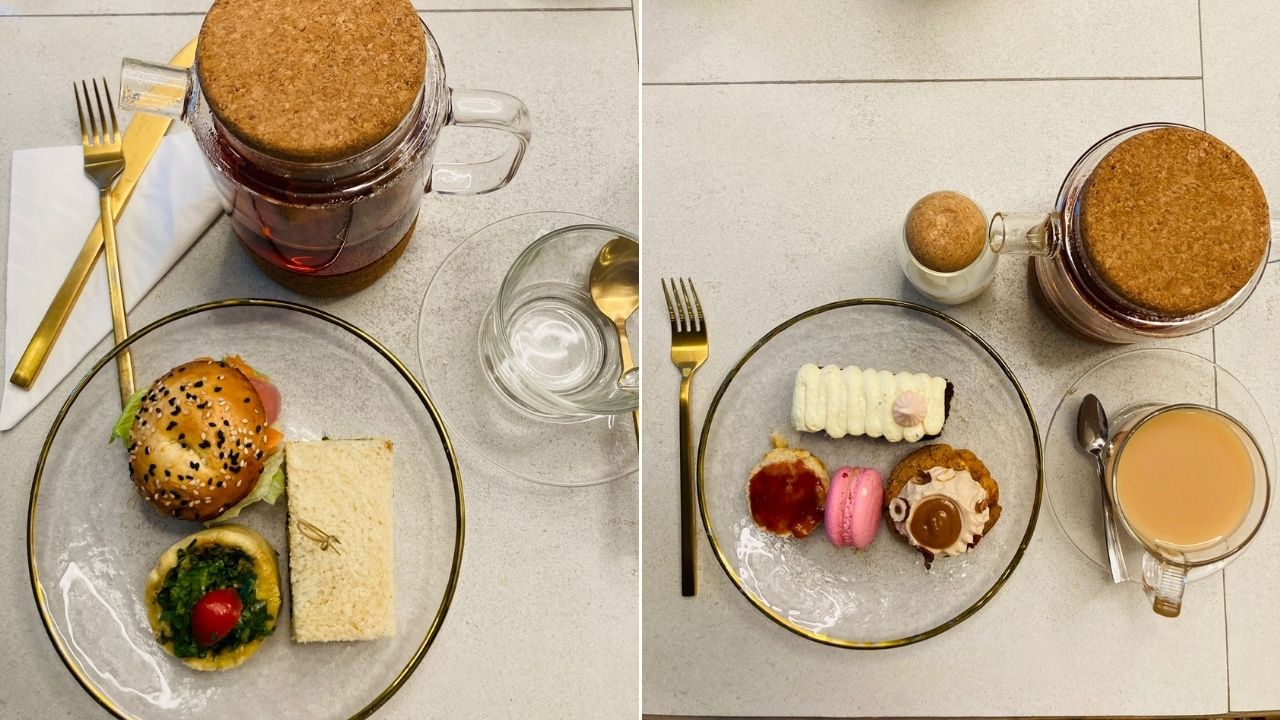 The high tea is served in a pretty 3-tiered stand. The top level is where the warm mini scones, best enjoyed with jam and cream, wait. The middle level is all sweet and came with profiteroles filled with hazelnut cream patisse and a touch of caramel. This one is the Beyonce of pastries – full-bodied, gorgeous, and definitely our favourite. They also make a larger version of this called Paris Brest, available from the patisserie counter and worth taking home. 
 
We tasted chocolate brownie topped with banana mousse, slightly too rich for our tastes, and last but no way least, a popular item on any high tea menu, the pink strawberry macaron which was almost too pretty to eat. 

Working our way down we finished with the savoury treats – the spinach and feta quiche was delicious and a stand out from the savoury selection. Prepared with the spinach on top and fluffy feta just under that, you'll be able to taste each ingredient and the full flavours in your mouth. Next up, a Caprese salad finger sandwich and lastly, a mini salmon bagel. All of these items are also available in full sizes if you are here to enjoy lunch.

Accompanying the high tea stand you have a choice of rooibos or Earl Grey tea served in a teapot and regularly topped up. Coffee is of course also available, and at an additional price, celebrate with some bubbly (L'Atelier is licenced).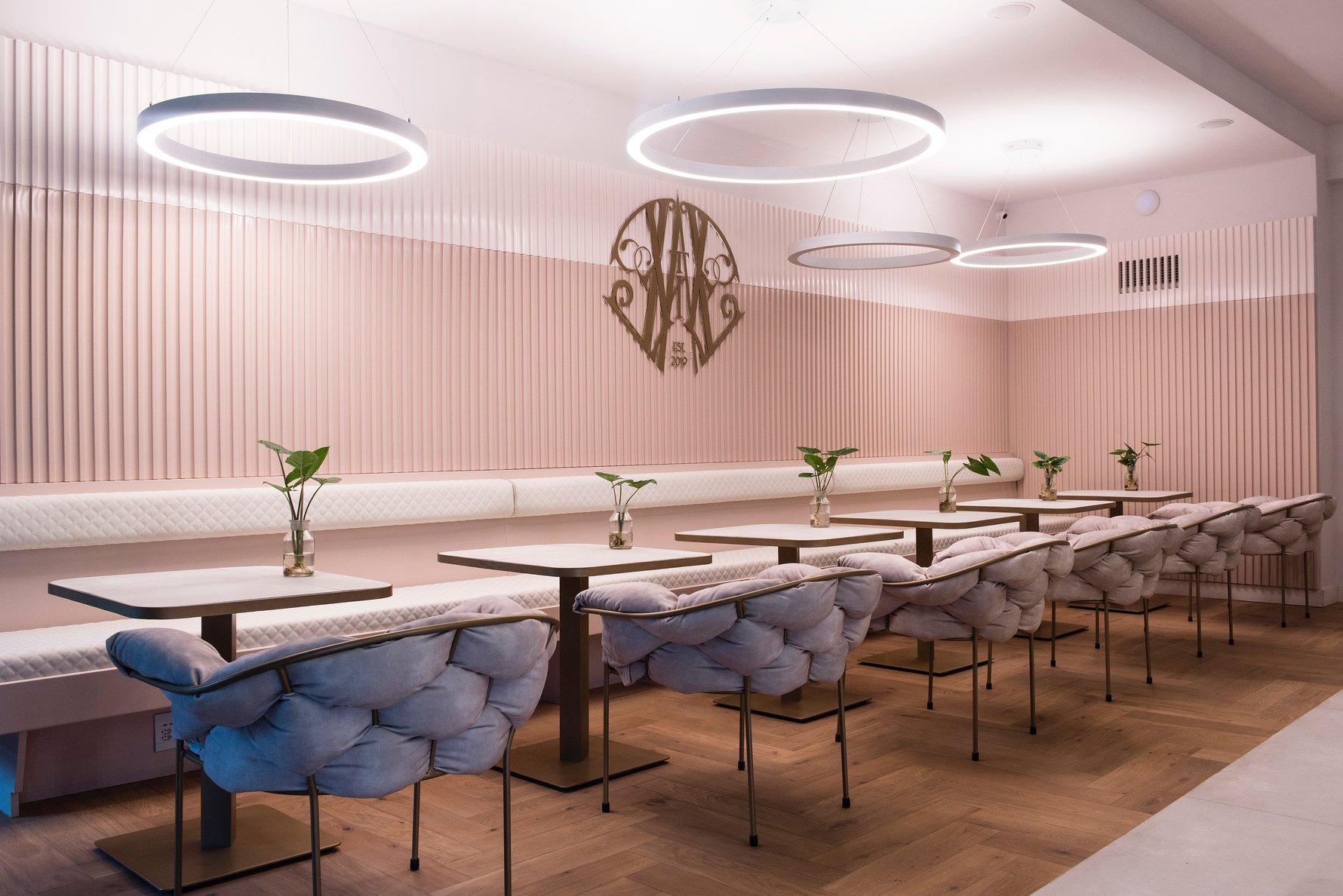 If you are stuck at home, the good news is that you're also able to create your own L'Atelier high tea experience at home. A touch of Paris will be delivered to your door in a cute pink takeaway box, and making things super easy you can even order on the Ubereats app. 

At R250 per person we found this an excellent value high tea experience in terms of the quality of the items offered. There were no low points on the stand. The sweet pastries were perfectly executed and did not suffer the overt sugariness that can sometimes ruin a high tea, while the savoury items were small yet filling, neatly presented and representing great variety. The patiserrie space itself is small and intimate. Unfortunately, it doesn't have outdoor space, although you can ask to be seated inside the atrium area with its soaring triple volume ceiling.

NEED TO KNOW:
L'Atelier is located inside the Trumpet building on Keyes Art Mile, 19 Keyes Ave, Rosebank. High tea is available Tuesday to Saturday from 09:00-16:00. Prior booking is essential, to book call +27 82 320 6878. The High tea costs R250 per person. 

* We were invited to try this High Tea by L'Atelier. Views expressed in this review are own.