The world is in lockdown and we don't know for how long. This means that if you still aren't savvy with video calling you're rapidly losing ground as everyone from school kids to world leaders is on Zoom or one of the other many video conferencing platforms that have taken over our lives.

While most of us have been working from home for at least five weeks now, there are still an awful lot of people who, let's face it, aren't 'Zooming' well. In fact a lot of the video conferencing etiquette out there right now is pretty dire. Even the politicians are getting it wrong.

Here are some essential ways to start mastering the art of the video call.
Please, mute your microphone!
This one simple piece of advice will never get old. We challenge you to sit in a call with more than 15 people this week and not have somebody yelling in the comments 'please, mute your microphone! Nothing is worse than background noise or you having a parallel personal conversation while on a conference call. Unless it is a one-on-one call, always have your microphone on mute unless it is your turn to speak. If you're chatting with friends and all mics are on, don't have the TV or music on the background. On some calls the moderator might mute everybody anyway, but it pays to check in any case.

The microphone icon is on the bottom left of your desktop screen. 
 
Sit straight and look up
If you are using a laptop, prop it up so that the built-in camera lens at the top is level with your eyes and this way you are not looming over people and they don't have a chance to look up your nostrils. It can also be effective to sit further away from your screen so that you are looking directly ahead of you and more of you shows on screen (as opposed to the up-close details of your eyebrows). If you are on your cellphone prop it up on against some books with something heavy in front, or a piece of prestik, to keep it steady. And make sure that your microphone is not covered.
Multi-tasking while video conferencing
If you are only 'half' there in the meeting and keen to look things up or multi-task while listening in to a call – turn your video off! Nothing is more off-putting, and in this new virtual world a little insulting, than watching somebody on a call busy scrolling the phone, typing away at an email or even pottering around the house tidying up. If you need to feed the baby and be on a Zoom call, just listen and switch your video off.
Show who you are in your username
There are probably quite a lot of people out there in the world called Jo. There might even be three people called Jo on your call. Change your screen username to your full name if possible. It will make things easier for people if you have to speak.
Coughing and face touching
Remember that thing about not touching your face? And coughing into elbows? Just because you're at home and haven't seen another soul in days, doesn't mean you shouldn't continue to adhere to these now universal rules of everyday life. Watching people sneeze and cough into their hands while on a video call is one of the most disconcerting new bad habits of Coronavirus life. 
How to style your background
If you want to look professional, organised, calm and reassuring - and make sure people are not distracted by getting an unusual glimpse into your personal life - styling your background is everything. Here are some tips from one of SA's leading interior design firms Head Interiors, who have more than 35 years of experience designing both corporate and residential interiors. 

1. Keep things tidy – before connecting to the meeting, switch on your camera to see what is visible behind you; you're unlikely to impress if it looks like you live in a messy house!

2. Opt for walls with a neutral background – grey walls are timeless and elegant, and the colour is also calming and soothing on the eye.

3. Bring the outside indoors with a touch of strategically placed greenery. Biophilia, a connection to the natural world, is a movement which is resonating in interior design as we learn to adapt to a new way of living.

4. A bold piece of art is a good way of expressing your personality without saying a word – and it's a good topic to liven up the conversation if things get too serious.
If you can't style your background – set a virtual one instead!
Head Interiors also helpfully gave us these Contemporary Cool interior shots which you can use to give your next call a more professional look, one perfect for desktop and one for mobile. Just go into your Zoom video settings at the bottom left and select 'set a virtual background'.

For more on Head Interiors check out www.headinteriors.com or contact co-founder Michael Harrison on +27 82 414 5491.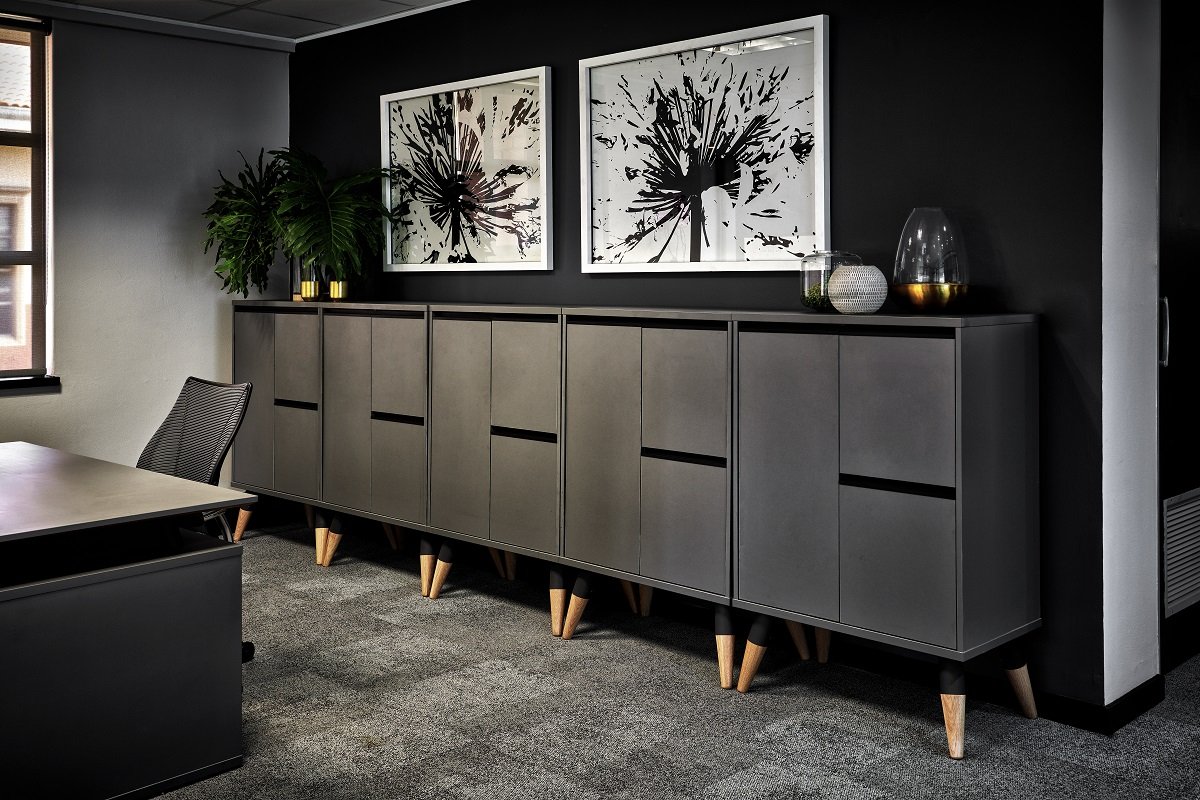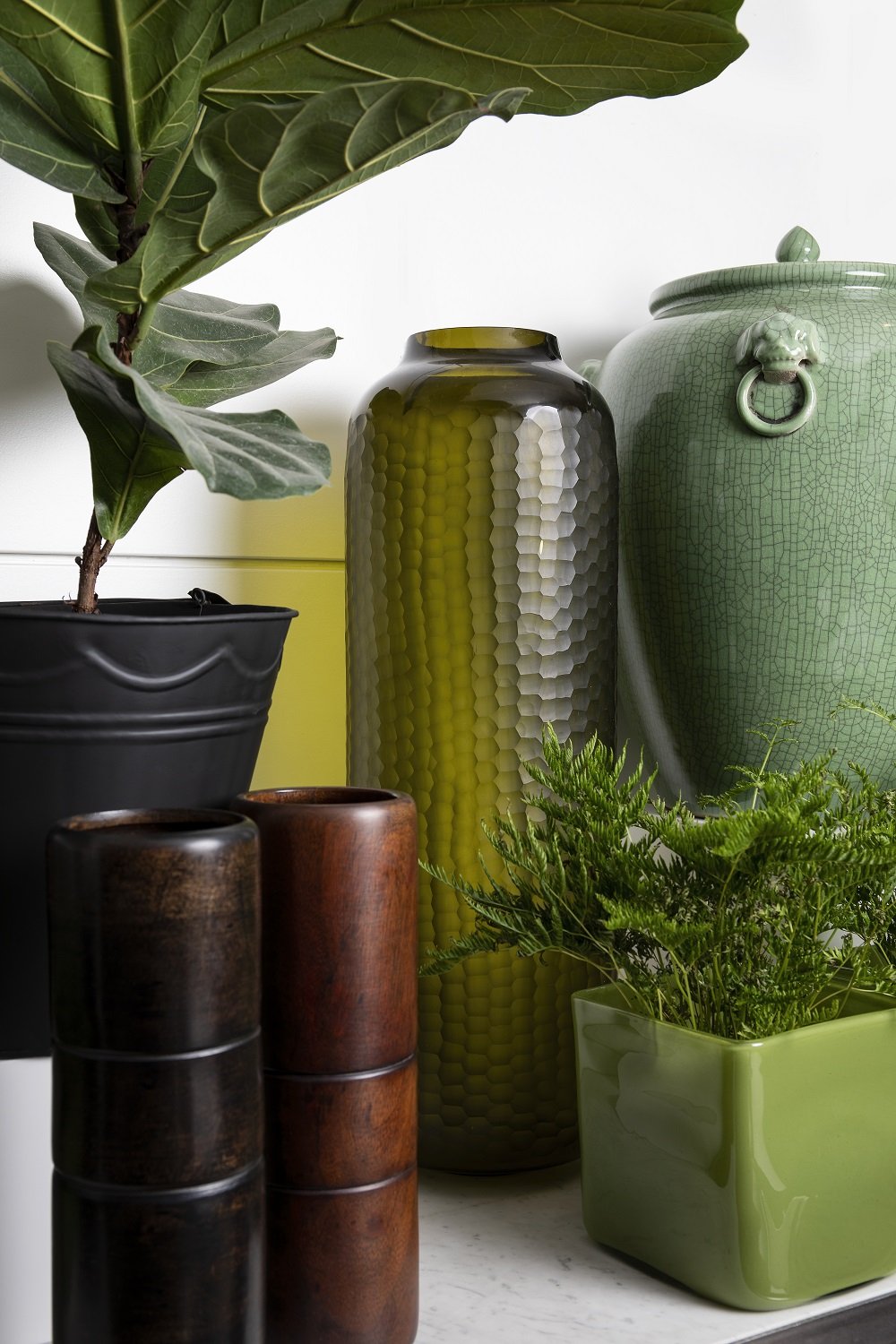 * For more useful tips see on video conferencing see https://twiplomacy.com/blog/please-mute-your-microphone/. This article by Matthias Lüfkens, a co-founder of In Your Pocket City Guides was our inspiration. 

If you haven't already signed up for our weekly What's On In Joburg newsletter showcasing the best cultural events of the Joburg week – sign up here.