Interfool Supply is a hip accessories and streetwear brand with a super-cool and welcoming flagship store at Arts On Main in Maboneng, an ex-industrial complex which is known for supporting local artists and brands who value uniqueness, collaboration and experimentation.

Founded by three friends and skateboarders; photographer and decor designer Allan Huang, fabric and textiles expert Cary Sung and the enigmatically named chief travel and luggage designer, Mr Chan, Interfool Supply was born when the friends decided to pool resources and, as they put it, "play the fool". They have each brought their own unique skills and influences together born from a love of travel and design, to found an original and distinctive streetwear brand this is always evolving. 

The brand's founding ethos of "play the fool" remains with the cool camouflage travel range including nostalgic references to the friends' cultures, childhoods and childhood aspirations. From backpacks to laptop cases, the designs are contemporary and cutting edge with styles that will fit in as easily in the office as they do on the street.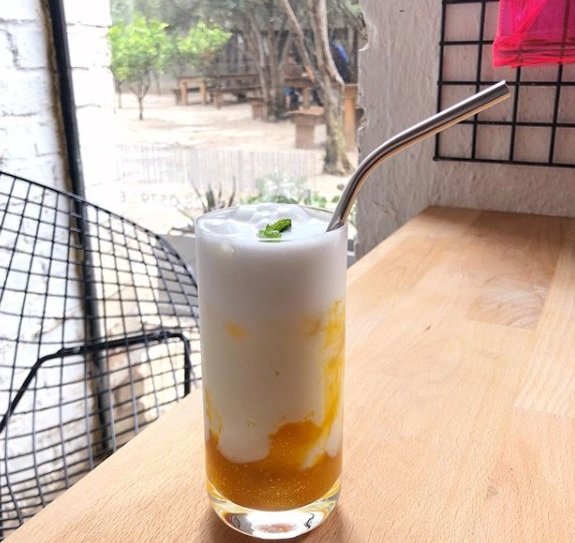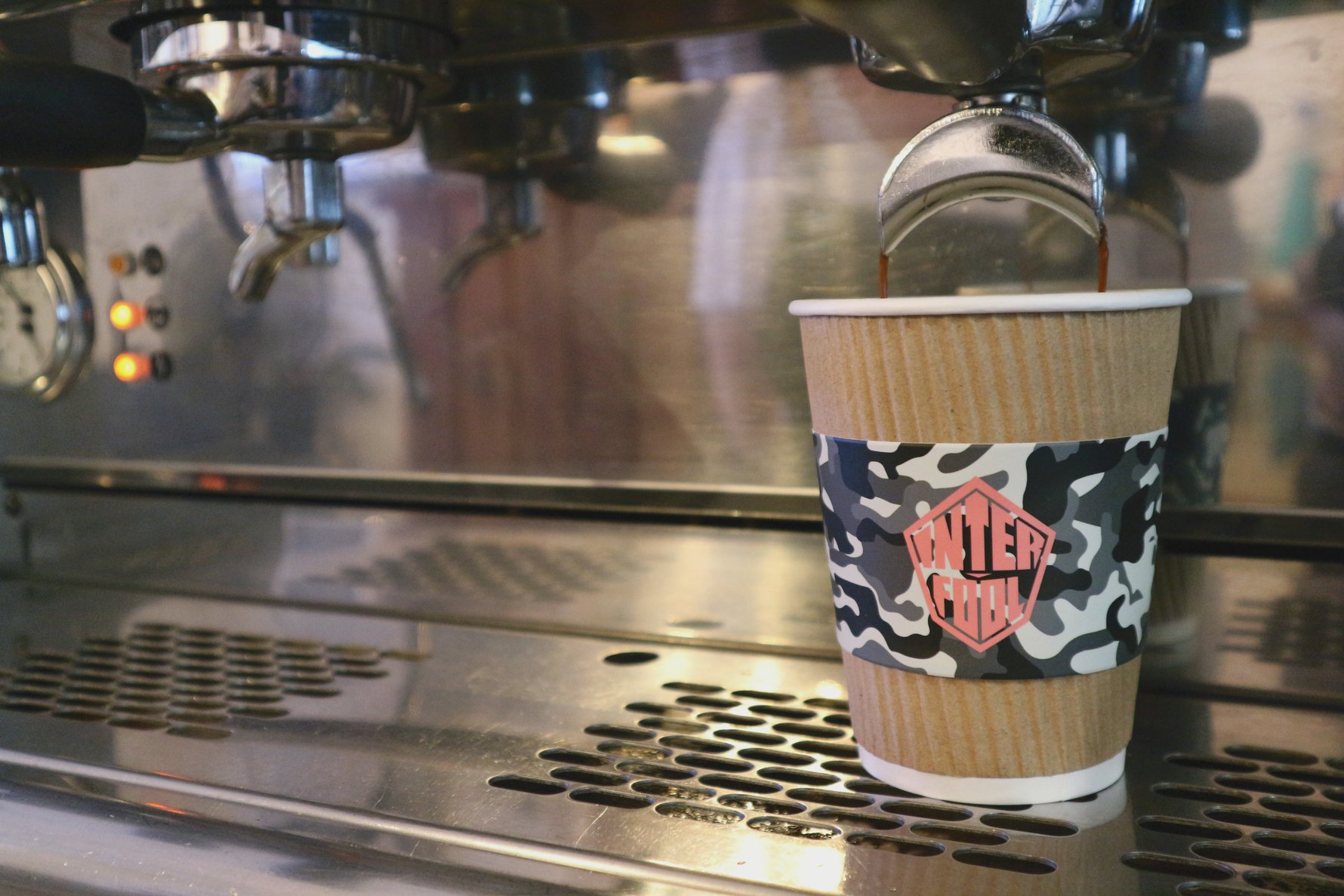 Launched in January 2020 the Interfool Cafe is Maboneng's most original coffee bar. Currently specialising in hot and cold coffees and refreshments, they also have plans to install a small kitchen so they can also serve Japanese patisserie and sandwiches in the coming months. Standard americanos and cappuccinos are on offer but what really stands out are the signature drinks. 

We enjoyed the hot Interfool coffee (also available served over ice blocks) which is a stiff double espresso served with a thick creamy layer of a rich, satisfying and ever-so faintly savoury vegan cream on top while the brown sugar milk tea is inspired by the latest bubble tea trend from Taiwan that mixes fresh cold milk, brown sugar caramel and tea.

Interfool's non-coffee based drinks, including the Fruitfool Day and Foolish Delight, are super refreshing mixes of the best available seasonal fruits (which are preserved over days) mixed with tonics. The yuja ice, another must-try innovation from the far east, is an icy take on the traditional Korean drink yuja tea (Yuja-cha) which mixes homemade Korean fruit marmalades with tonic water and crushed ice.