Chef Dave Higgs' cookbook Mile 8 is an autobiography of a chef's life and to some extent a recipe for a life. 
 
Its more than 330 pages are jammed with all the ingredients that create meaning – from success and failure, to family and memories of childhood, experiences and stories of relationships that have sustained a life in the kitchen and of course, recipes. 
 
At 47 years old Higgs has much to share – as chef and co-owner of two of Joburg's top restaurants Marble and Saint, a budding TV career with My Kitchen Rules, and years of experience at top South African hotels and some bottom ones too, he now manages a staff of 300 having learned his kitchen lessons well.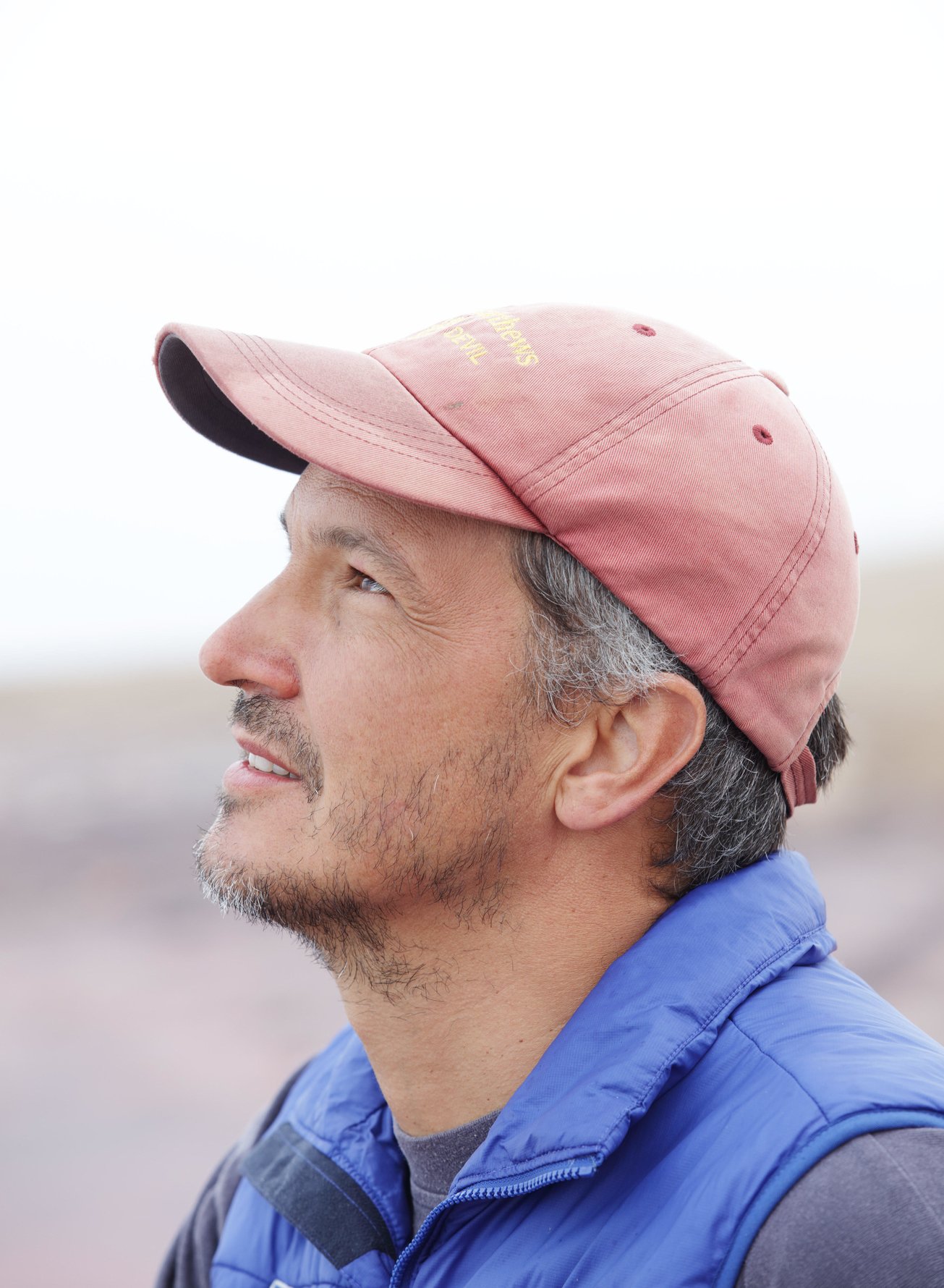 We meet at Marble the day after his official launch of Mile 8 to the loyal circle that have supported his kitchen adventures for years. His good looks betray none of the drama of the night before – the celebration, the emotion, the drinks, the night that turned into morning, although he appears extremely calm, and even a bit quiet. 

Higgs is down to earth, earnest, and swears like a trooper (usually about things rather than at people) as appears to be customary for people schooled in hot busy kitchens. He is full of emotion when he speaks and shows a real love for Joburg, the crazy city he has chosen as home. It's a universe away from his Namibian childhood of catching fish on windswept beaches and watching the mile markers (the inspiration for the book's title) pass by along the roadside. 
 
Higgs writes of an early love of fire to literally having to find a way to curb the raging live-fire grill inferno at Marble restaurant that in its early days would melt your foundation if you sat too close to the kitchen. "It almost cost us the business."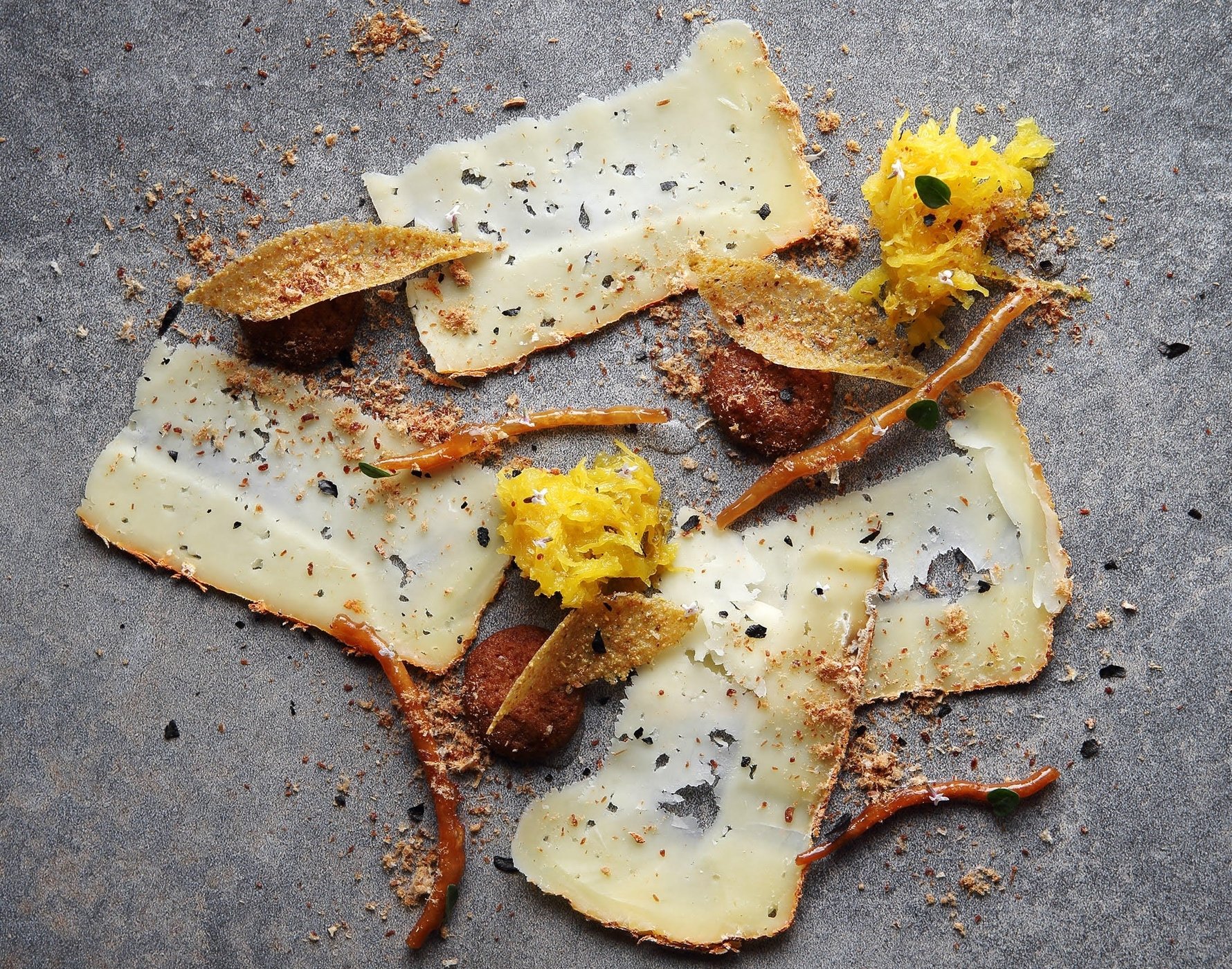 He deconstructs success and what lies behind, hard work and determination, a fair amount of missteps, fear and panic too, and the sheer rush of adrenalin when the orders start coming in. That 'rush of service' is something he still feels today even after a lifetime in the kitchen. 
 
In any conversation about his cooking life he mentions that he is forever grateful for having met his business partner Gary Kyriacou whose vision of possibility took Higgs from chef to entrepreneurial co-owner of two of the most ambitious restaurants in the city. Together they have upped the game in terms of style, ambience, design and the extraordinary numbers of seats to be filled each day. But despite the glamour of appearances these restaurants start their prep at 7am each morning, with no days off, and closing after 11pm each night.
 
He says the restaurants are designed around creating a fun experience. 'Joburg wants a jol (80's slang for a 'good time')'. He says Marble and Saint are all about giving people space for that.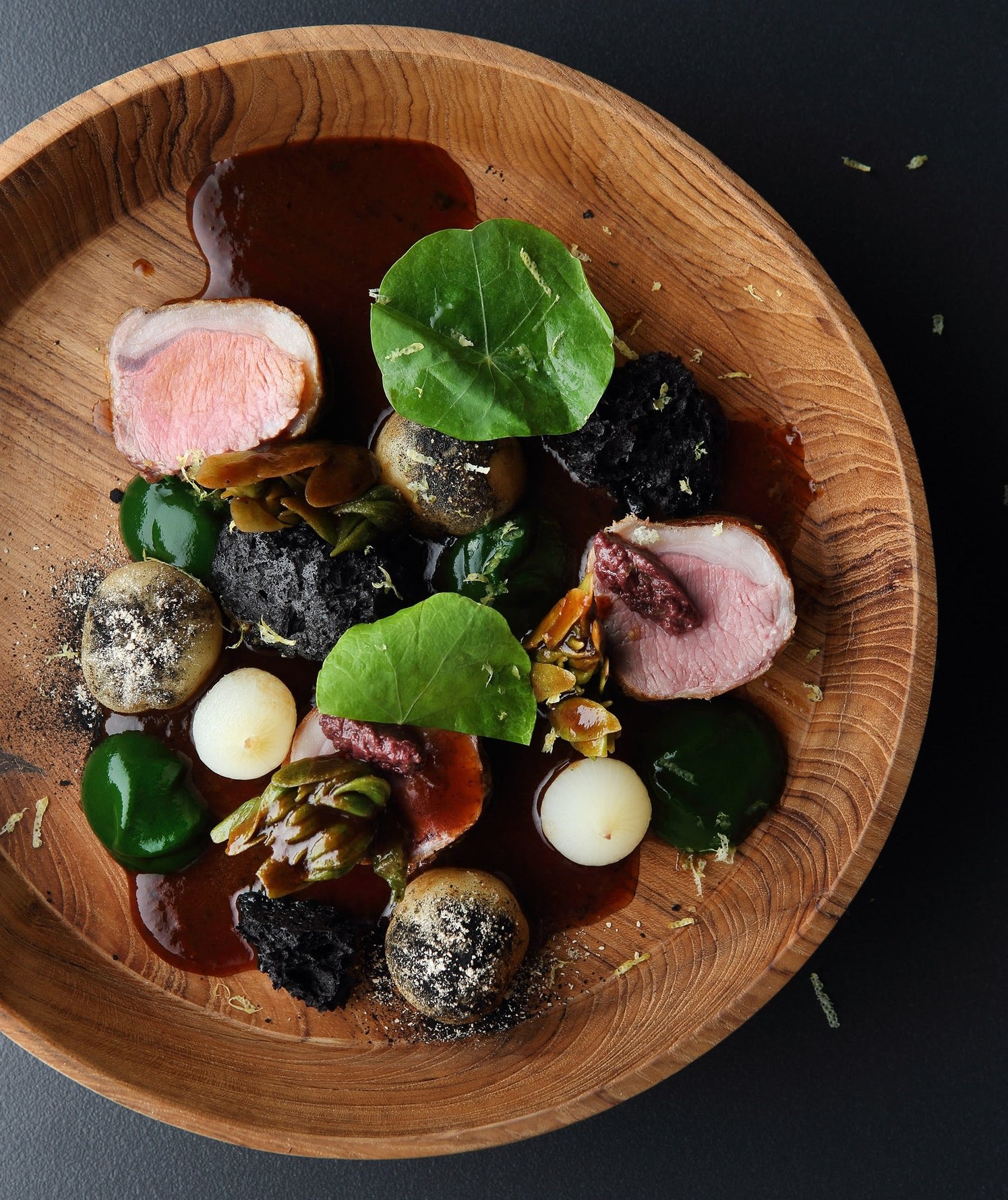 The book is weighty, beautifully shot and full of recipes that Higgs urges you to use your common sense to handle. If the ingredients or techniques get tricksy leave those out, he says. He is a big believer in using 'common sense' to cook ("cooking is 10% skill").

His favourite recipe in the book is his lamb rump, mebos and pumpkin fritters, a dish he perfected while head chef at 500 at the Saxon. We're partial to trying out his mom's fishcake recipe with chutney and parsley mayonnaise and the dish of sirloin, edamame beans, green heirloom tomatoes, and chimichurri. The recipes span all courses and are incredibly generous in scope – with a section devoted to kitchen fundamentals that includes everything from his Grandma's chutney to basting sauce, pickling to purees. In all it's a great read, plentiful eye candy and a treasure trove for cooks. 
 
Higgs' dream now that he has completed the book, opened his own restaurants, travelled the world and cooked for kings… "I want to open a restaurant on the beach, on my own terms. If I want to go on holiday … I don't want to listen to anyone's opinions". We both agree that's not going to happen anytime soon. Still plenty of markers on the road to cover on the way to that beach. 

David Higgs book Mile 8 is now on sale at all good bookstores and is also available to buy at Marble and Saint restaurants.