I suspect Candice Philip's utterly pleasant and mild demeanour belies what must be her nerves of steel and iron determination that have earned her the position of Head Chef of Grei, The Saxon Hotel, Villas and Spa's fine dining restaurant. 

Philip appears to be the antidote to the stereotypical made-for-TV chef. She exhibits no signs of hard living or sailor-like zeal for expletives. In fact, she says her idea of a good time outside the kitchen is relaxed time spent out of the city, or at a braai preferably cooked up by someone else. 
 


It's a giant leap from her exacting daily routine at one of Joburg's finest and most luxurious five-star hotels, The Saxon. Once the home of insurance magnate Douw Steyn of the eponymous Steyn City, a new suburb on Joburg's outskirts, it was on this property that Nelson Mandela took time out to work on his groundbreaking autobiography, Long Walk to Freedom. Among the hotel's many other luminary guests The Saxon has played host to the likes of Oprah Winfrey who at one stage kept an office here, and more recently in 2018 to Beyonce and JayZ, and other top drawer celebrities who flocked to Joburg for the historic Global Citizen Festival in December 2018. 

In her mid-thirties Philip appears to have all a chef can dream of: a top restaurant under her belt, a closely knit team, and plenty of space to innovate and to play. She has paid her dues, having spent thirteen years at The Saxon, and worked in the kitchens of top chefs David Higgs and Luke Dale-Roberts whose restaurants occupied this space before the opening of Grei.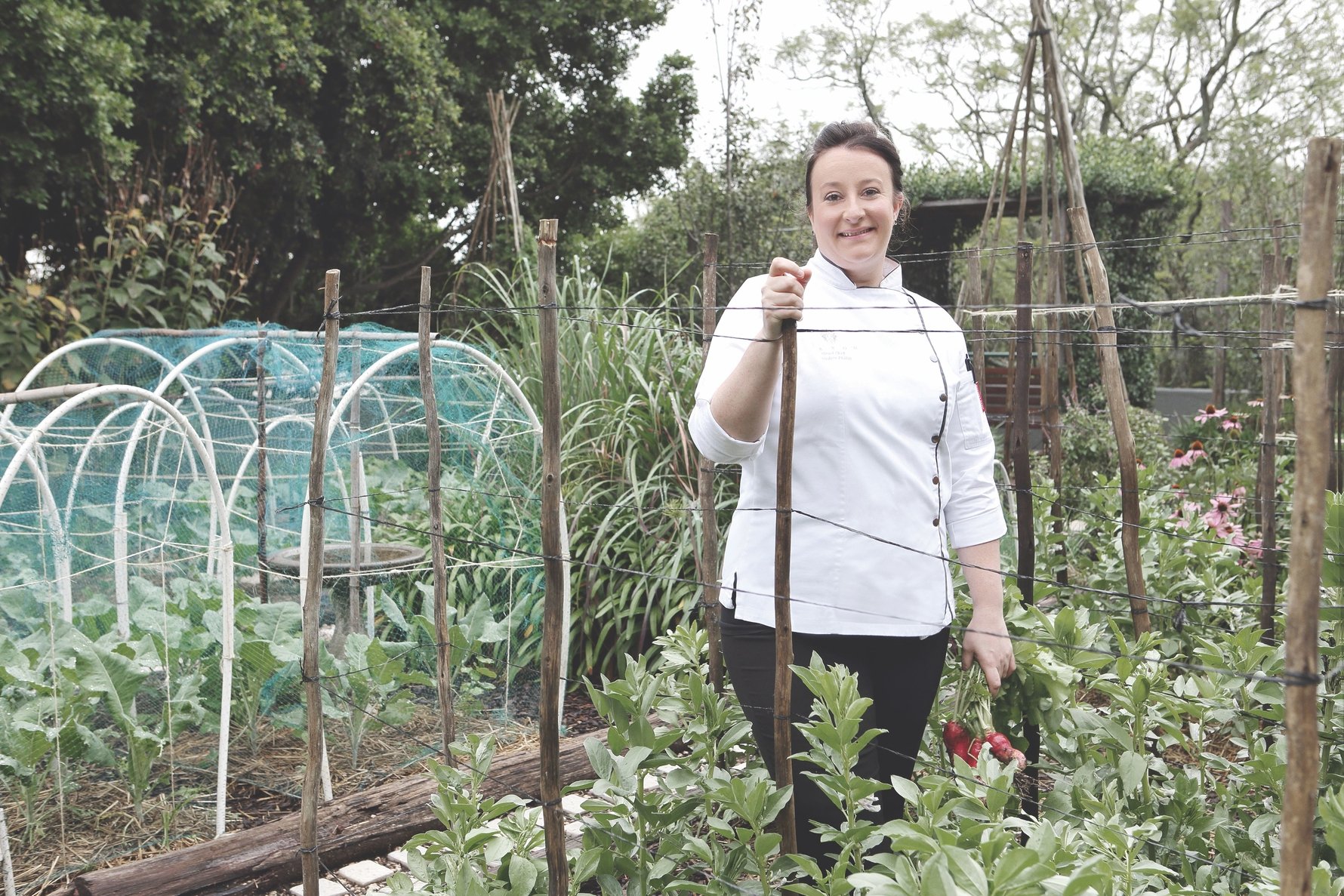 Her face lights up when talking about the inspiration for the restaurant, a palette of grays to complement the name Grei (meaning a society of people, from Portuguese) and her involvement in choosing many of the elements that combine to produce a multitude of textures in the space. The idea was to use the restaurant as a neutral canvas on which to create dishes full of colour. 

Much of the colour on your plate is produced by the incredible range of herbs, fruits and vegetables being grown at the hotel's kitchen garden and on which much of the menu is based. The kitchen garden project, initiated by David Higgs when he was head chef of Five Hundred, has since grown immensely, and has had a profound influence on much of the food prepared at The Saxon Hotel, with all chefs taking their cues from nature and seasonal produce. One incident Philip's mentions that tested her calm was serving a New Year's dinner based on the garden's bounty that underwent a swift change of plan after a trademark Joburg storm battered the place overnight. I imagine she didn't flinch. "We have to be accommodating to the vegetables we have," she says, sounding like a Zen master of the kitchen garden.

Each season the Saxon's chefs sit with gardening experts Sought After Seedlings and plan what they would like to see in the garden. Philip's brief to the team was to add a wide variety of herbs, many of them hard to find, that would subsequently a certain uniqueness to the plate.

Philip's dishes appear more serious than frivolous, pared down rather than fussy. She deliberately devises dishes around three main elements, an approach influenced by Nordic and Scandinavian cuisines. That's not to say there is no room for complexity, but much of that takes place out of sight rather than on the plate. She mentions the lengthy processes that go on behind the scenes, the three days to make a jus, ageing duck over a week, the intricacy behind pork crackling. She has no kitchen favourites but seems to revere each item on the menu.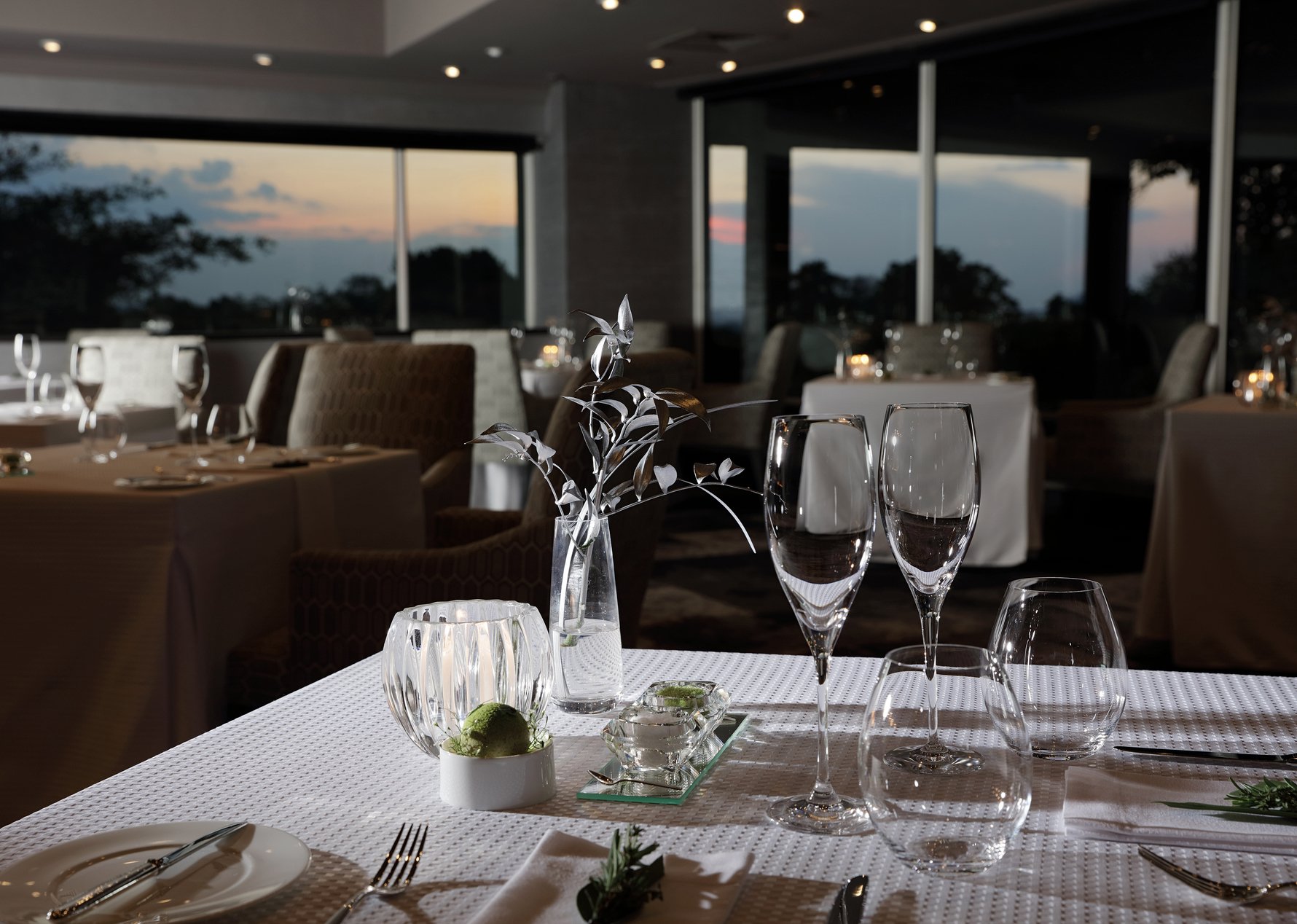 You'll always find her front of house – generally she'll be the one introducing your starter as you begin your six-course journey. It's a great touch and even more so because of the intimacy of the restaurant which only seats 32 diners.

At 36, Philip has already gained important recognition with a slew of awards, the most recent being the 2018 Eat Out Nederburg Rising Star at the 2018 Eat Out Mercedes-Benz Restaurant Awards, the country's top chef accolades. She seems largely unaffected by the attention. I sense she is happiest out of the limelight, more prone to be delighted by working with her team of chefs to decide what to do with a parsnip than by attending awards ceremonies. 

The Saxon Hotel, Villas and Spa is located at 36 Saxon Rd, Sandhurst. Grei's tasting menus start from R2,080 per person. To book call +27 11 292 6000 or email tablereservations@saxon.co.za