The new year has brought back Joburg's favourite markets and if through all the ups and downs of lockdowns and summer holidays you've been missing the city's market days scene, there's lots to look forward to.

Enjoy outdoor activities for the whole family on lush green lawns, shop for organic foods, colourful arts and crafts, vintage fashion, handmade jewellery and enjoy local and international cuisine from a host of food trucks at these favourite spots. 
The Playground 
Every Sat from 09:00–18:00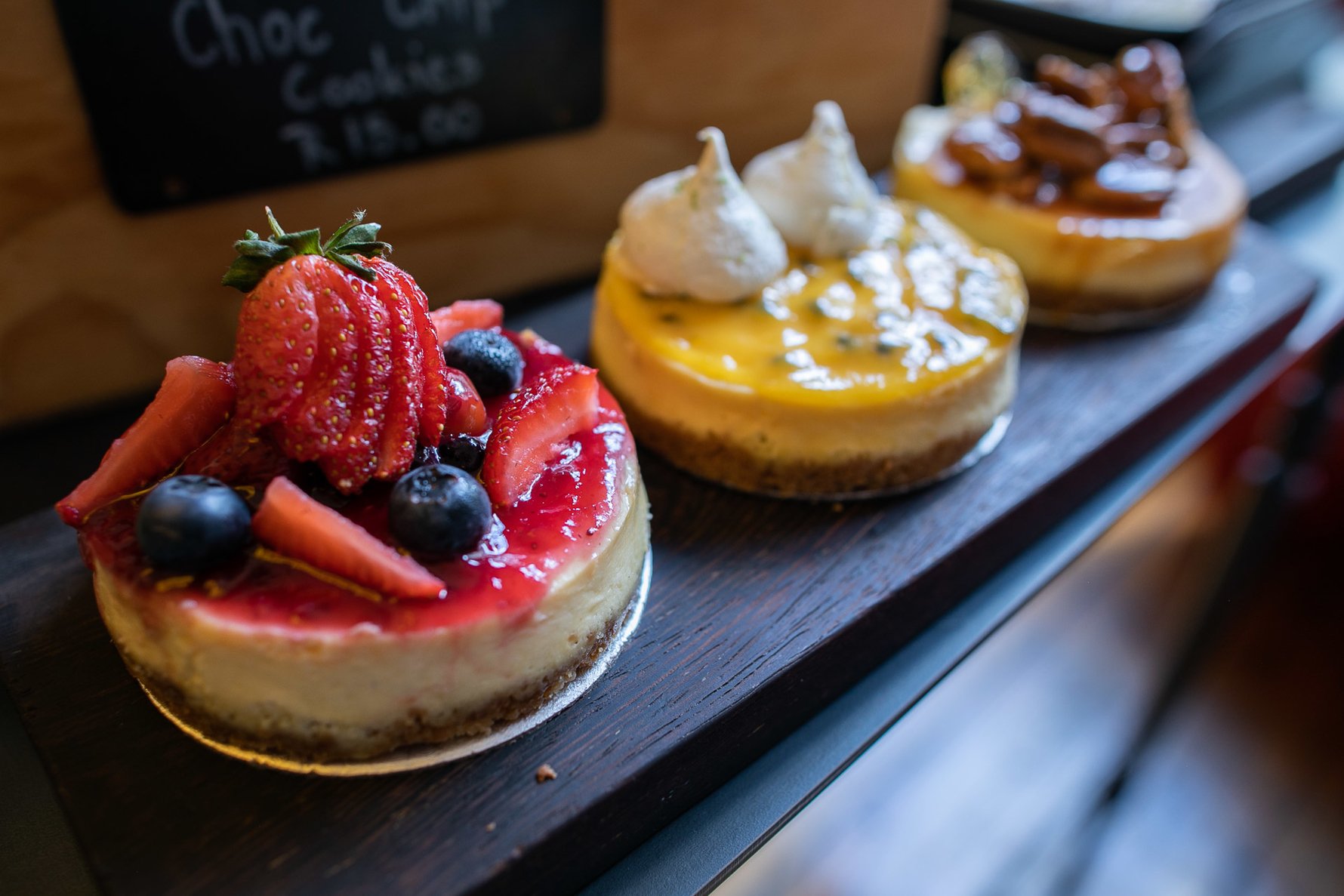 Braamfontein's Saturday Neighbourgoods Market was always a Joburg weekend favourite and when it closed at the start of the pandemic the city lost a special something. Excitingly a new market, The Playground, is taking up the spot of this much-missed experience, launching on Saturday January 29 (and happening every Saturday thereafter). Created by co-founder of Neighbourgoods, Play Braamfontein headed by Adam Levy, The Playground promises to bring back that original magic that made its predecessor so unique, and add a whole new dimension too. The market will now close at 18:00 (open from 09:00), and promises a jampacked line-up of brilliant food, superb cocktails, live music performances and the coolest collection of local fashion items.  Every Thu and Sat from 09:00–15:00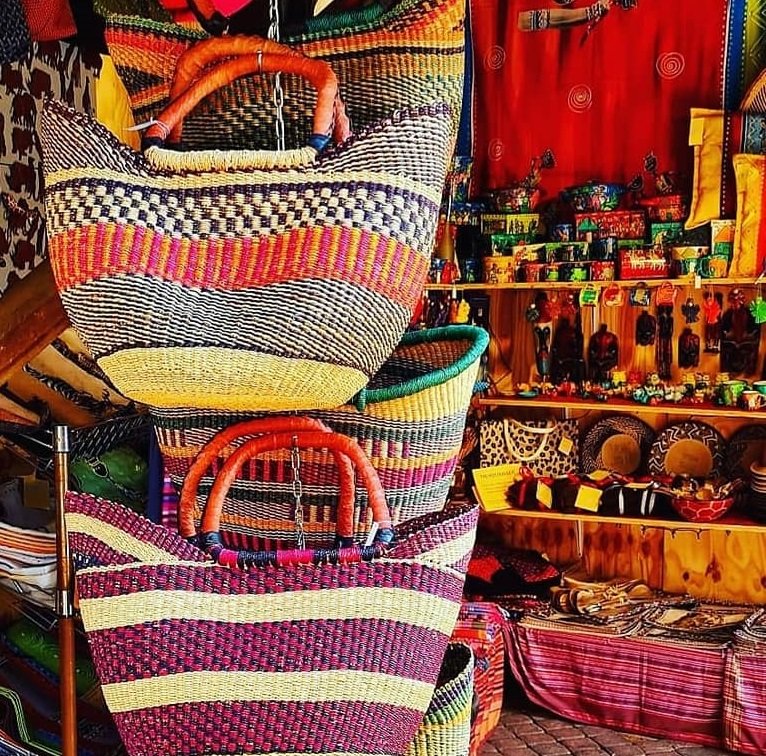 Every week Joburg's longest-standing market a brilliant array of stalls to explore including well-established organic food vendors and abundant craft stalls run by talented artisans working in beads, wood, stone, ceramics, and wire. The entire market takes place in a spacious, purpose-built outdoor space with a lovely dining area at its centre where you can listen to live music while enjoying lunch from one of the many food stalls. There's also a play area for kids to enjoy. Every Sat and Sun from 09:00–16:00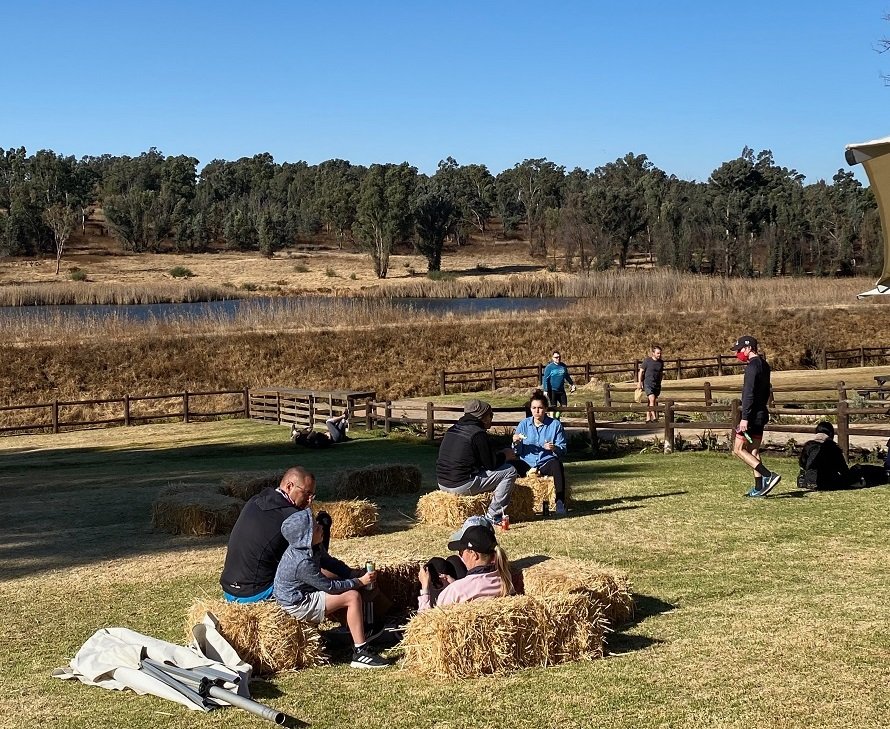 Operating on Saturdays and Sundays, the Fourways Farmers Market in Modderfontein Reserve has a great selection of food stalls and food trucks as well as a huge beer garden. The market is set in an expansive green space overlooking the Modderfontein Reserve which is a popular place to go hiking before or after lunch. The reserve does have a limit on the number of people allowed in at any one time and it can be challenging to find parking so it is recommended to arrive early.  Every Sun from 09:00–16:00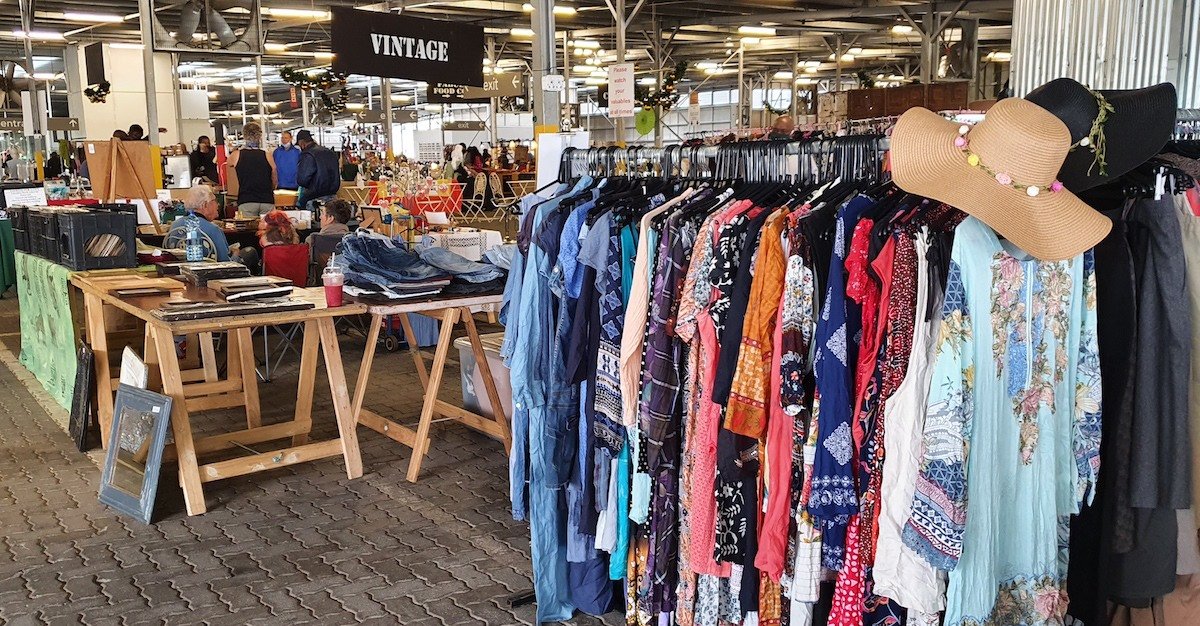 From colourful handmade baskets to wooden toys, second-hand books, ceramics, and a glorious collection of African print clothing, this expansive rooftop market is a fun and relaxed spot and a great place to pick up gifts. While specialising in colourful crafts and artworks, Rosebank Sunday Market also offers plenty of food stalls and a craft beer and gin bar. There is a real flea market feel to this event with lots of vintage and antique traders, especially on the last two Sundays of the month when they have a car boot sale.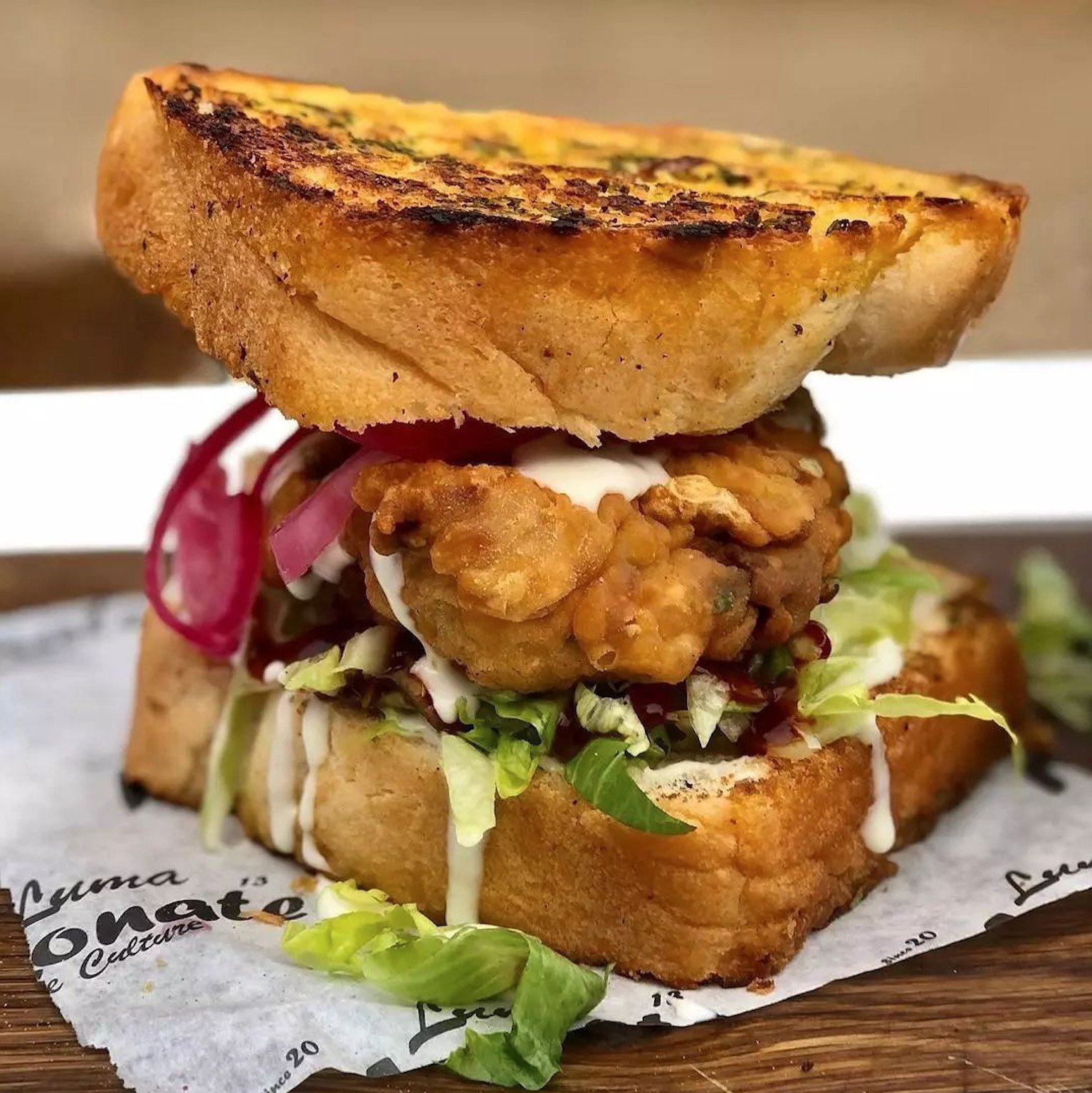 Born in Joburg is the latest addition to Joburg's weekend food market scene. The food truck-focused market takes place at the cool boutique hotel and co-living community Black Brick in Sandton Central. In addition to eight of Joburg's most popular food trucks, there's also live DJs, kiddies activities, a craft bar, rooftop experience and the chance to rent an e-scooter and go for a spin around the neighbourhood. Food trucks taking part include Paul's Homemade Ice Cream, Tjips Co, Killer Coffee, Napz Autentica Pizza Napoletana, The Wing Republic, Lumamonate and Wine Tap.  Open every first Sunday of the month from 10:00–16:00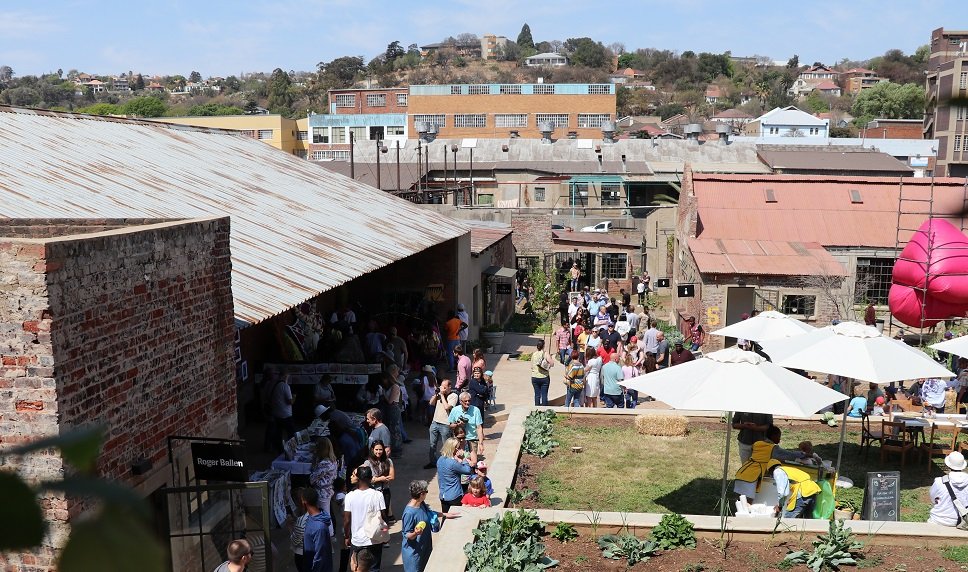 On the First Sunday of every month artists throw open the doors of their studios to the public for the monthly First Sundays open studio day at creative collective Victoria Yards where there's also a lively market where you can pick up everything from vintage fashion to plants and locally grown organic veggies. The Victoria Yards complex is home to dozens of artist studios, artisan workshops, boutiques, art galleries and showrooms, as well as a craft gin distillery, an excellent coffee roastery, and bakery and the best fish and chip shop.  Every second Saturday of the month from 10:00–15:00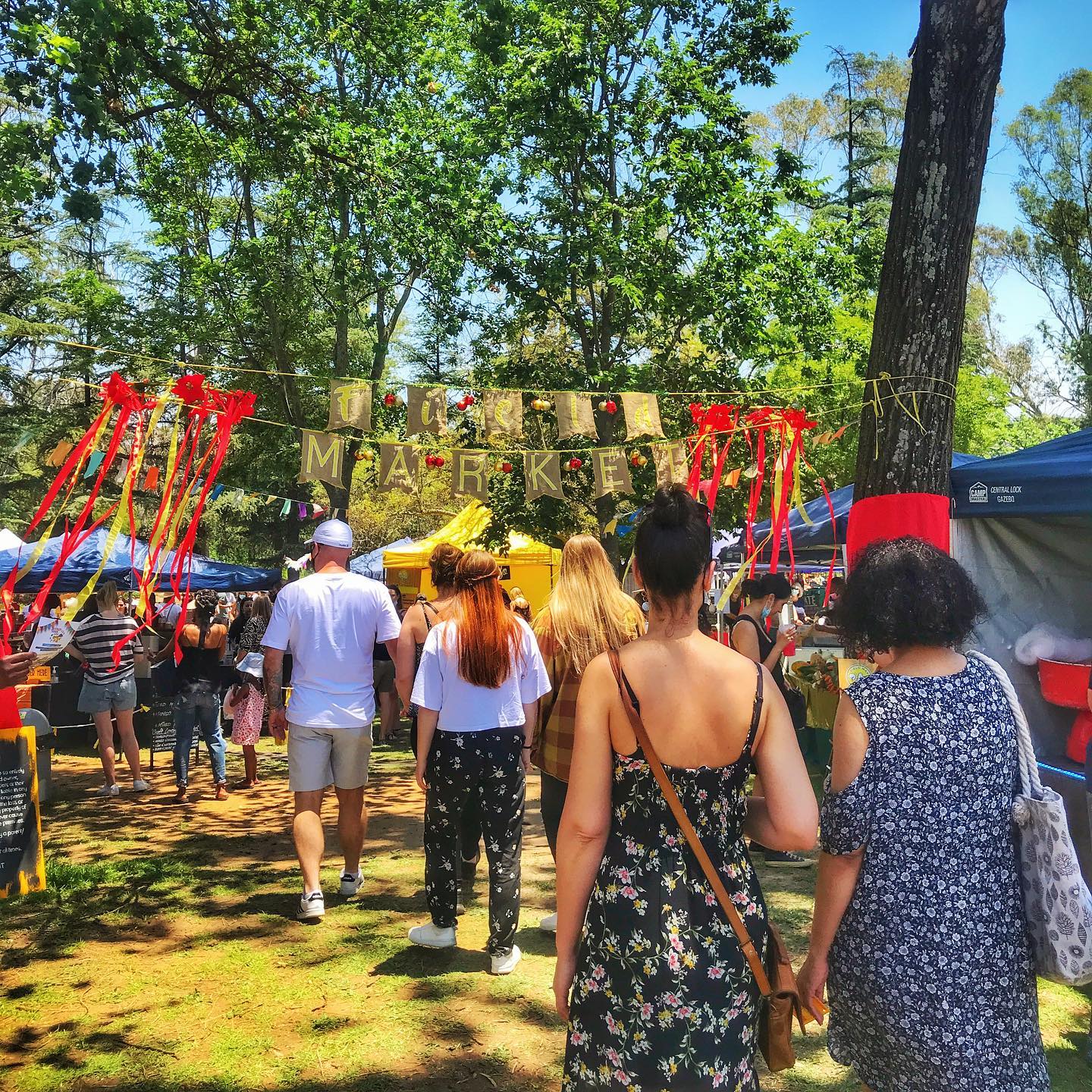 The Field Market is a monthly market in the tranquil green surrounds of Sandton's Field & Study centre, a large park with some great walking trails, located in the heart of the Sandton suburbs. Enjoy local produce and artisanal foods under the trees or relax in the sun along the banks of the Braamfontein Spruit which runs through the park. Kids will enjoy playing in the jungle gyms while you shop for local arts and crafts and enjoy the live music a glass of wine. 
First market of 2022: Sat Mar 12 Usually takes place on a Sat and Sun four to five times a year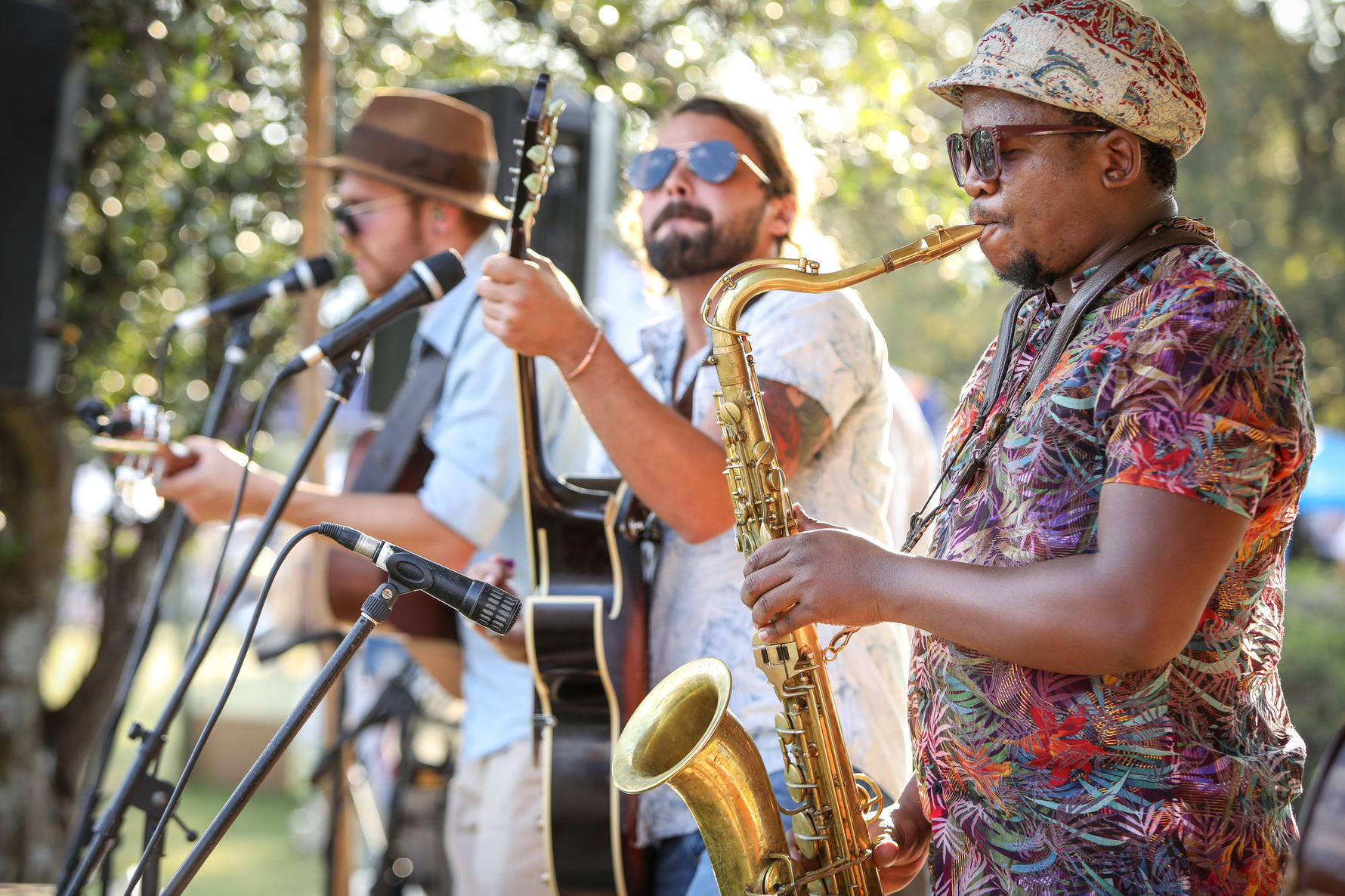 Usually taking place every three months, at the Johannesburg Botanical Gardens in Emmarentia, The Linden Market celebrates artisanal traditions, local talent, creativity, craft food and drinks, and ethical shopping, The Linden Market is always a lively and sociable event held in one of Joburg's premier green spaces, with crafting workshops, live music and loads of stalls providing entertainment to keep you busy all day. A great place to pick up breezy summer fashion and cute handmade kids items, statement decor items for the home and garden and cool vintage fashion, complemented by plentiful craft-focused food and drinks stalls.
First market of 2022: Sat Mar 5 and Sun Mar 6  ​​​​​​Mmoho Block is an exciting new market launching at the lovely Waterfall Park next to Mall of Africa. Some 100 stalls are planned for the first edition of the new quarterly market. A chic weekend experience, the Mmoho Block promises to showcase great local fashion and design, delicious food and designer cocktails plus there's also live music, carnival rides and sunset salsa dancing on the schedule too. The market is an initiative of the super successful Linden Market team, so expect a great mix of the stylish, unique and artisanal – and has been consciously designed to suit its unique setting.
First market of 2022: Sat April 30 and Sun May 1 Open daily 09:00–18:30, Fri 09:00–19:00, Sat, Sun, public holidays 09:00–17:00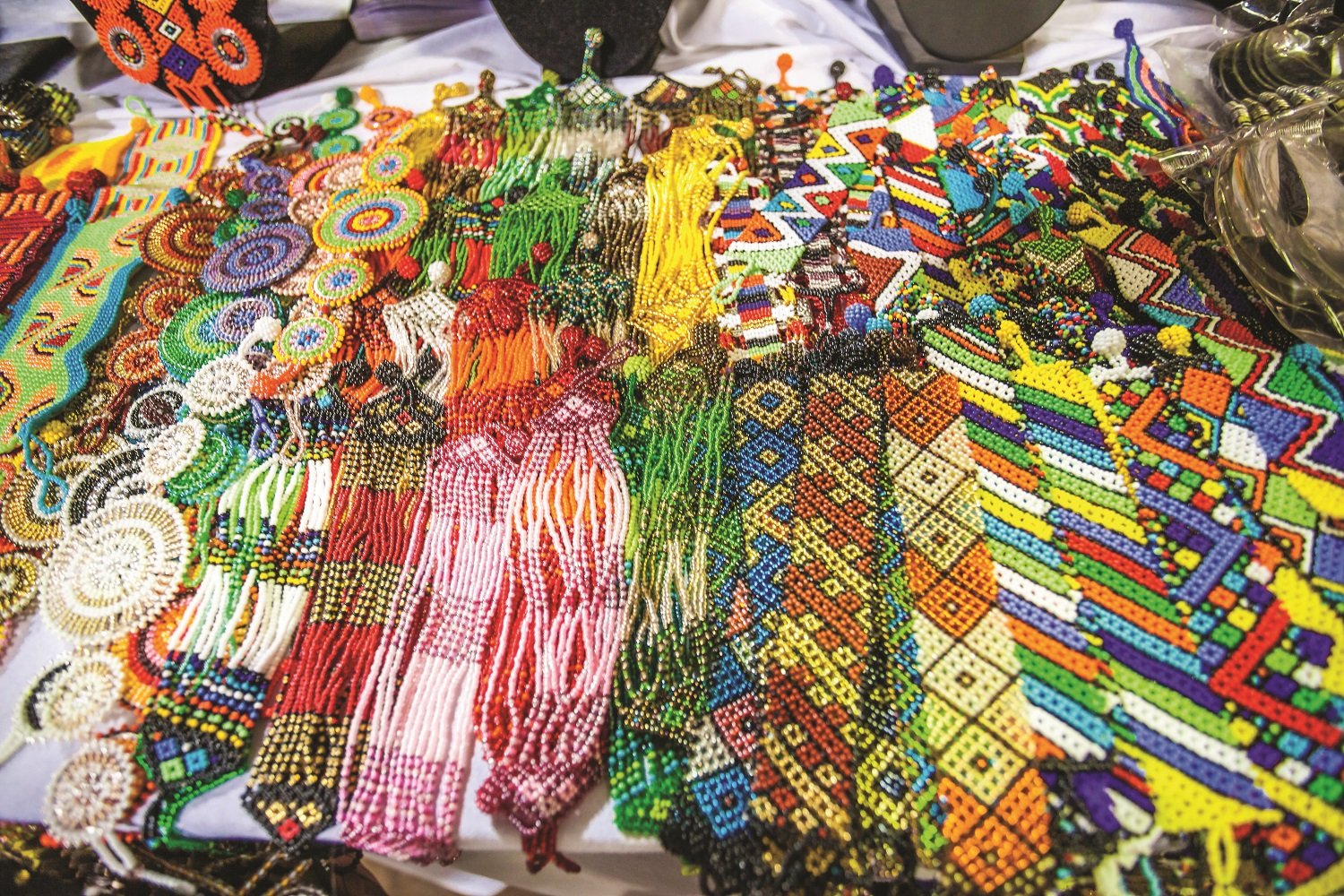 Probably Johannesburg's largest and most well-known craft market, this is a one-stop spot for all your African souvenir needs. Find the widest range of hand-crafted items such as carved wooden chests, colourful paintings, West African masks, local fabrics, those quintessential Big Five figurines, handbags, leatherware, brightly coloured Afro-chic fashion and more. "We Bargain" is the motto of market traders here, so be prepared to negotiate!