Over the past five years 'co-working' spaces boomed in Joburg, appealing to an ever-growing digital nomad workforce of creative entrepreneurs, freelancers and telecommuters who work from wherever their laptop and an internet connection happens to be. Now as the entire world is disrupted by the global coronavirus pandemic and our spheres of movement become more contained, more companies, and individuals, are looking towards 'flexi-working' as the new future of work with the traditional co-working space evolving to accommodate this new need.

In this new post-pandemic world flexibility is crucial and 'frictionless' spaces and experiences that make our lives easier have never been more in demand. Our lives are currently undergoing massive changes requiring quick and nimble maneuvering, and the spaces where we work also need to adjust to these new needs. 

Workers may not have set hours or they are particularly busy during some times of the month and enjoying 'downtime' during other weeks. They may be required to quickly form teams to collaborate on new projects or need to quickly acquire an increased bandwidth that may take weeks to get installed at home. Many companies have looked at costs and accepted the need to rapidly downsize their office spaces, while also maintaining a business address and some of the rigid efficiencies of an office such as meeting rooms. In all of this swirling and pivoting around the new digital workspace - flexibilty is key.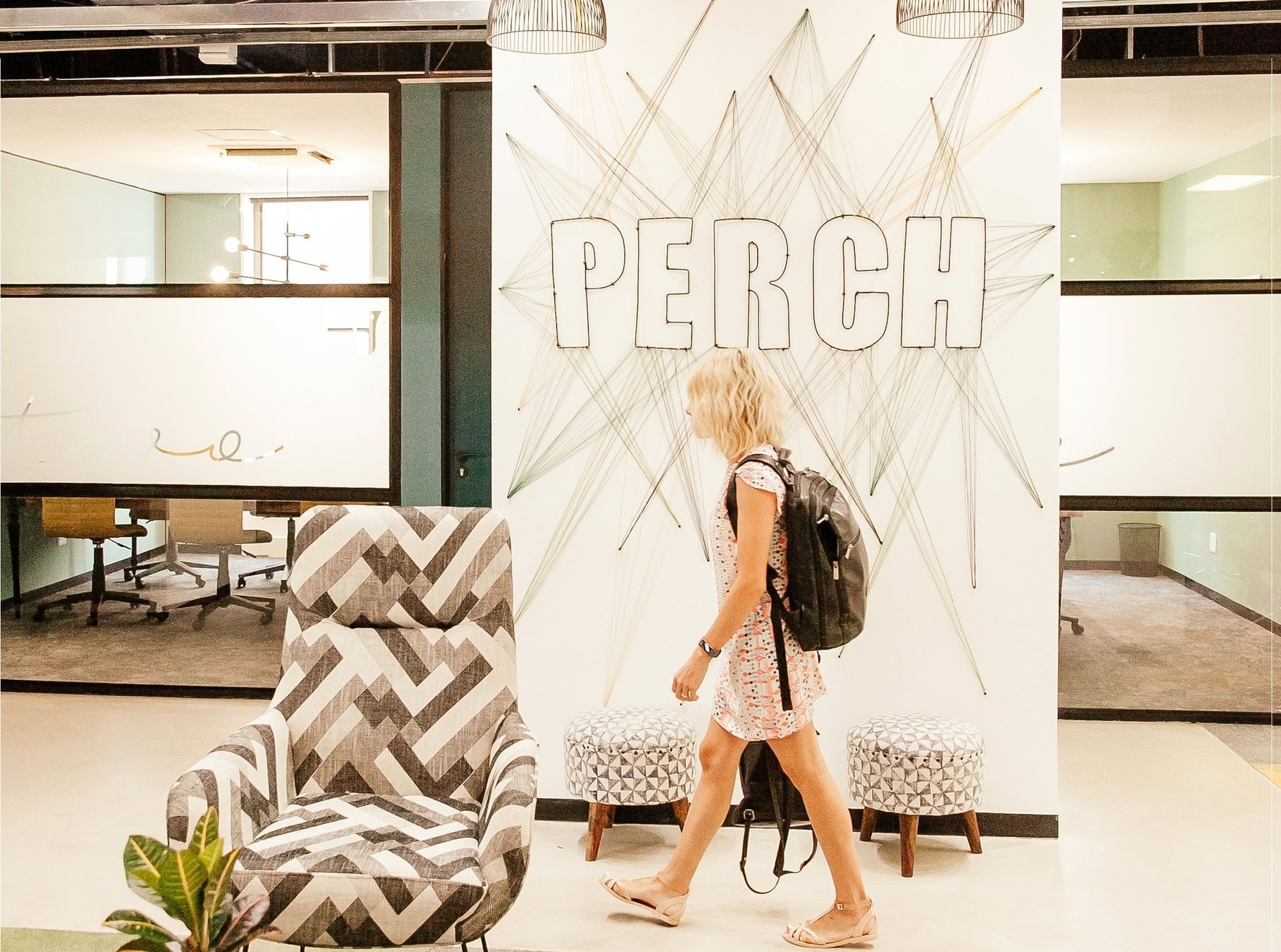 Why move to a flexi-working space

Returning the work-life balance. The flexibility to continue working at home if you want to but also to get out of your home and back into a more 'professional' office environment when you need to.

Constant stable internet and electricty. No dropped calls as your signal goes wavy or hours spent panicking when the electricity suddenly goes out. For making important Zoom and conference calls it is also the perfect environment.

The comfort of safety protocols. Flexi-working from a dedicated desk puts you in control of the environment you're in. You're not sitting in a coffee shop surrounded by the coming and goings of others. Instead you are at your own desk (neatly divided from others) in a space with an on-site cleaning team working all day to regularly sanitise surfaces.

Meeting Rooms. Pitching at a coffee shop is never easy. Pitching your business online via Zoom is even worse. Flexi-working spaces offer access to professional meeting rooms where you can safely meet with potential clients and present to them in the best possible way.

A better environment for your mental health. For many working from home can be extremely isolating, particularly if they live alone. Those with children at home might also find that the 'cabin fever' is literally driving you insane, nevermind preventing you from actually getting your work done. Which is where the flexibility to take your work to a flexible office space is key. Not only are you leaving a perhaps chaotic or anxious home to go and work in a calm and focused place, the sense of community that you find at a flexi-working space also provides new avenues to decompress and share experiences with like-minded people - who you aren't locked up at home with every day! 

Collaboration and skills. Attracting a range of workers from all different industries, flexi-working spaces can also be a great place to find people with the skills or expertise that you or your company might be looking for at short notice.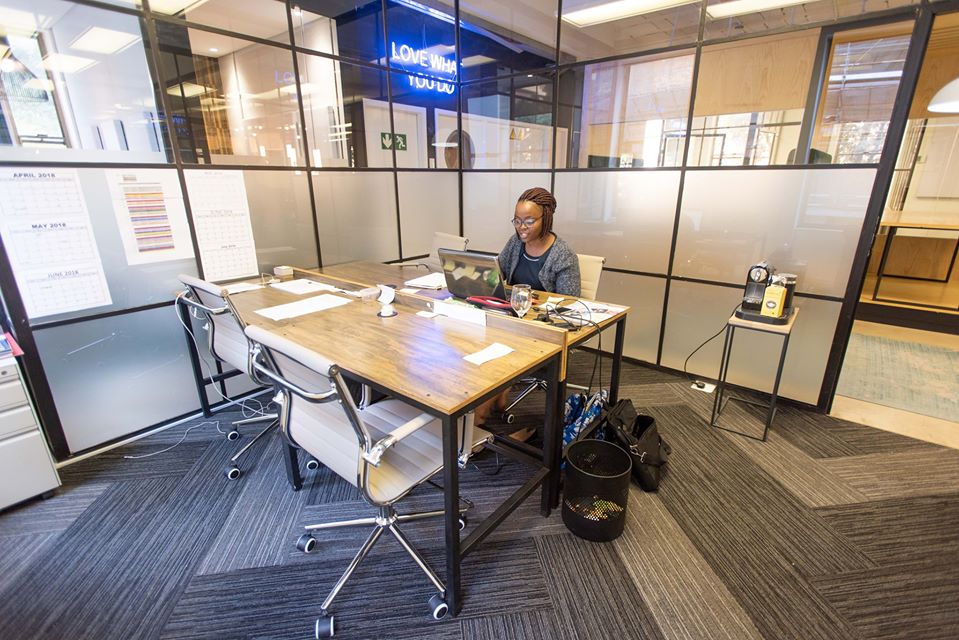 At one of Joburg's original co-working spaces Perch Flexible Office Space in Rosebank, flexibility has always been at the core of the offering. The clue of course is in the name. 

Describing itself as 'like gym for people who need to work', Perch has over 40 isolated 'hot desks', 20 dedicated desks, 22 private offices and five meeting rooms as well as team booths, lounges and other breakaway areas for when you need to make a long phone call in privacy. Desks can be rented on a daily, weekly or month-to-month basis, with contracts for small offices also offering small teams greater flexibility. You can also rent meeting rooms and take advantage of weekend specials if you need to be at work on a Saturday or Sunday.

Perks and amenities include fast, reliable and unlimited internet, generators for those load-shedding periods, access to copiers, printers and scanners, lockers to stow away your things at the end of the day, a super-friendly team of office managers to ensure that everything runs like clockwork and the Clipboard Society Cafe coffee bar with a choice of snacks and an order-in lunch menu.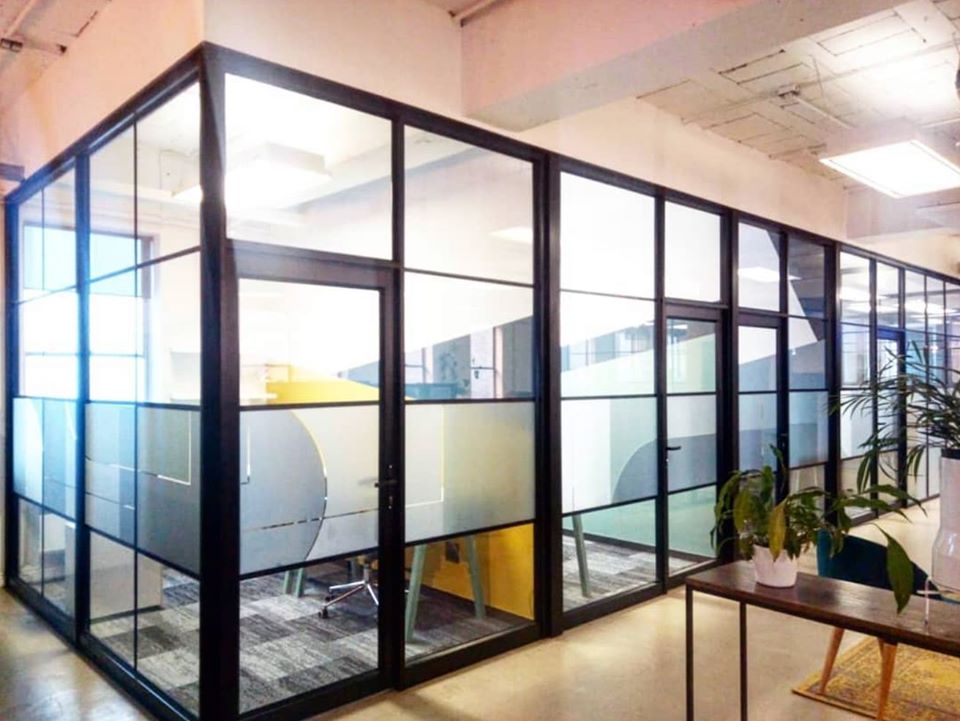 Perch's recovery rates
Reflecting the difficult new reality that we are all living through, Perch has adjusted its 2020 pricing to offer 'recovery rates' to help small businesses and individuals get back to the office. There are now daily 'self-isolation options' where you can rent a dedicated desk or even use space in a vacant office room for the day to get some work done alone. There are also weekend specials (book and collect your tag on Friday and have the space to yourself over the weekend), month-to-month flexible office rentals and 35% off discounts on the rental of meeting rooms, as well as major discounts for small businesses looking to rent an office on a six month or one-year basis.

Visit perchoffices.co.za, call +27 10 900 1260 or email info@perchoffices.co.za to find out more about renting a desk or office and enjoying a free trial of the space.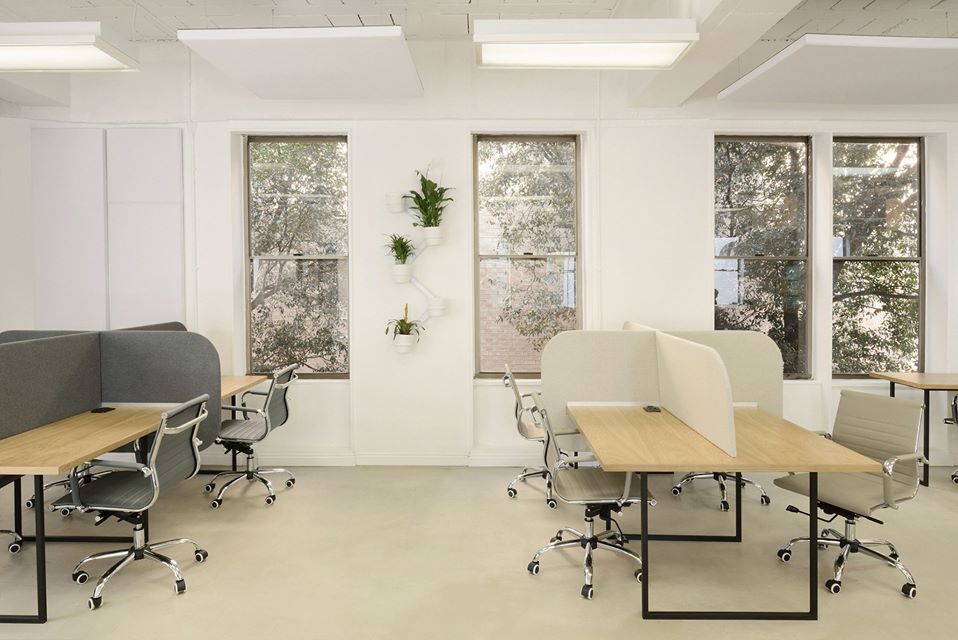 Mesh Club
Africa's first curated members' club is a super-stylish and exclusive work and play space for budding and established entrepreneurs. Taking up one floor of the landmark Trumpet building along Keyes Art Mile in Rosebank, the space is designed for both working and networking with a mix of public and private areas, small office spaces, meeting rooms and hot-desking facilities. Other amenities include a screening room, lounge, dining area and coffee station. 

There's not much they haven't thought of including lighting designed around circadian rhythms, ensuring the space follows your body clock and urge for a different pace of activity throughout the day. There's a community manager to provide information on members, ensuring you'll never find yourself in the awkward position of not knowing who someone is.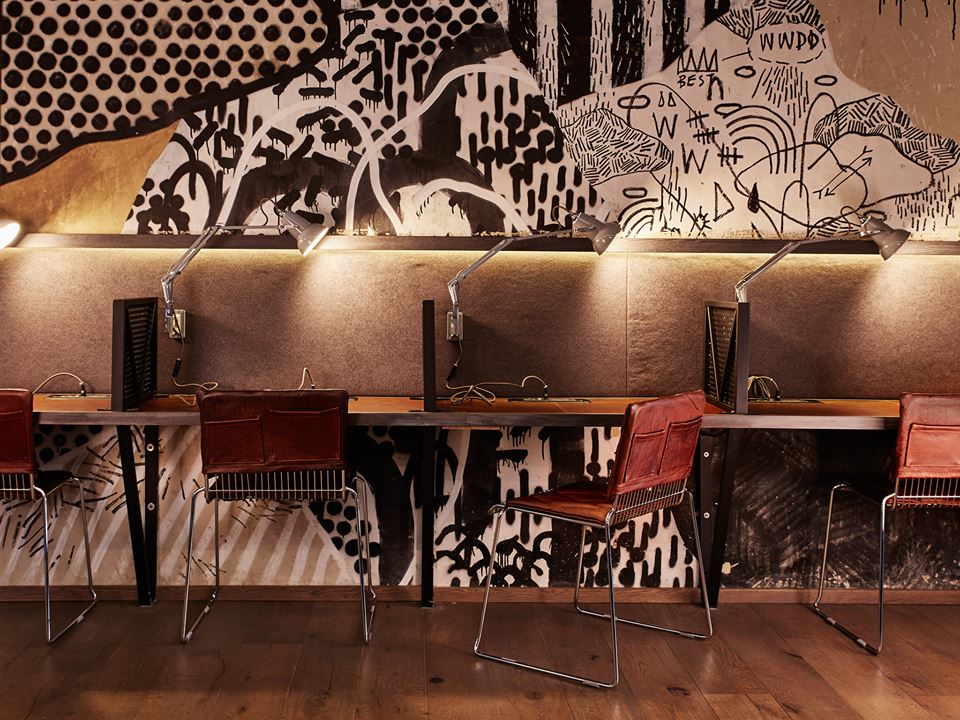 Workshop17
This chic South African co-working brand has three Joburg locations, plus four offices in Cape Town and runs on a membership model meaning that Workshop17 members can access any of their numerous South African co-working spaces. Membership plans are flexible and there's also the option to simply pay per day without becoming a member. There's also a new 'flexi-worker' package whereby you can buy 'credits' to use a Workshop 17 space whenever you need to.

Workshop17's beautiful Rosebank co-working space is located at Firestation Rosebank and boasts spectacular views from the rooftop terrace. The Sandton Central branch at 138 West Street has 210 hot desks as well as meeting rooms and 24 'silent' hot desks for when you need quiet time to focus and chase that deadline undistracted. Workshop17's third location is situated in the downtown Maboneng Precinct and has 120 hot desks.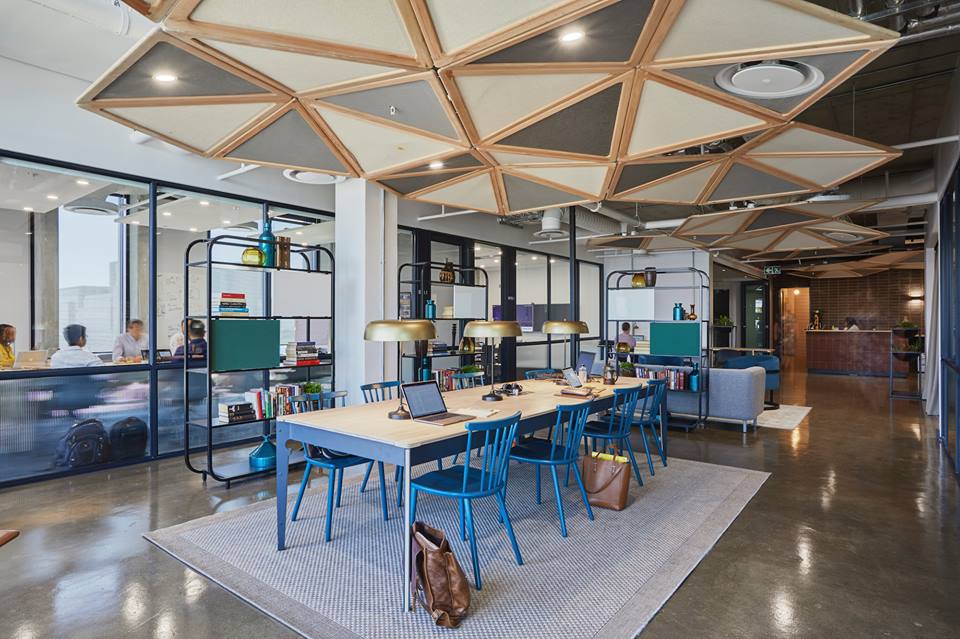 Jozihub
Describing itself as a 'co-creation' space, this flexible office space at the delightful boutique shopping and lifestyle centre 44 Stanley (situated between Melville and the City Cente) is aimed squarely at entrepreneurs, particularly those working in information technology, design and social change. Jozihub has its own startup support programme and offers mentorship opportunities as well.

For hot desking, you have the option of becoming a resident workspace member with 24/7 access or opt to become a pay-per-day 'ad hoc' workspace member. You can also hire Jozihub's meeting rooms and function areas for workshops or meetings whether you are already a member or not.