From a tribute to renowned master printer Leshoka Joe Legate to mixed media artist Jody Paulsen's playful explorations of life and death, here is our pick of the most exciting art exhibition to catch in Joburg this January.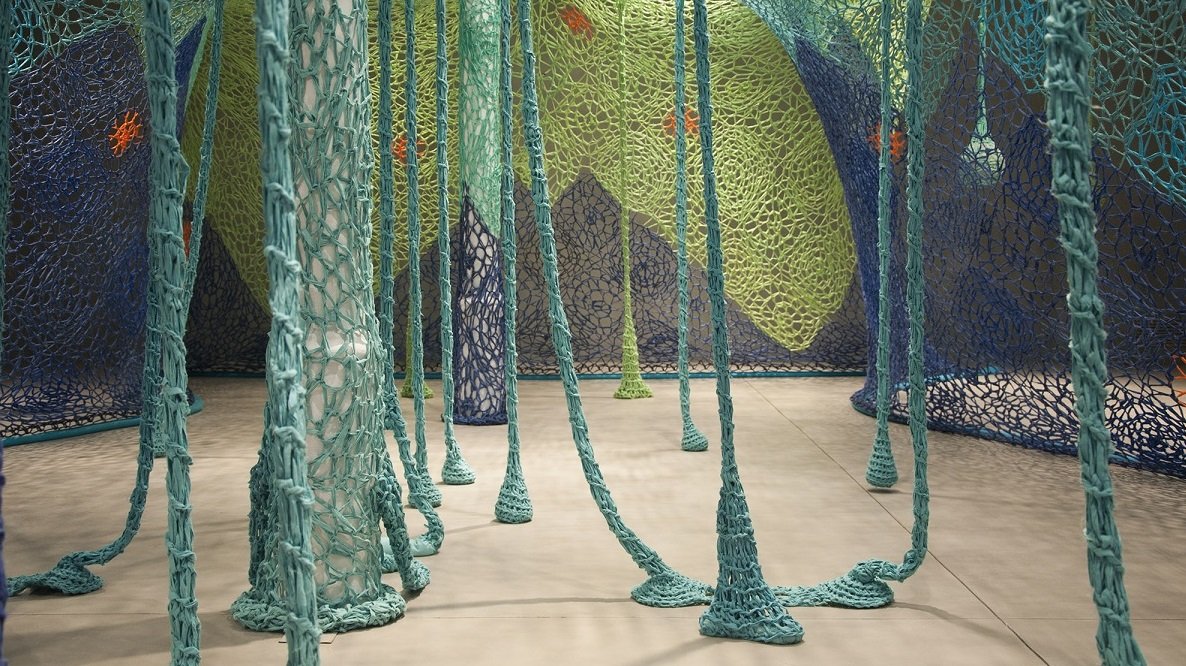 On show Jan 8 until Jan 19: Ernesto Neto at Goodman Gallery
This is the first solo exhibition on the African continent by Brazilian artist Ernesto Neto who is known for his interactive and immersive sculptural environments, created using translucent, stretchable fabrics that invite the viewer to connect with nature. The exhibition includes Neto's celebrated large scale immersive sculpture Um dia todos fomos peixes (One day we were all fish) which visitors are invited to come and explore. Originally commissioned for the Blueproject Foundation in Barcelona, the installation fills an entire room and is an abstract representation of a giant fish knitted from blue fishing net scented with aromatic spices. Look out for a guided meditation session hosted inside the installation at 11:15 on Saturday January 19.
Goodman Gallery, 163 Jan Smuts Ave, Parkwood.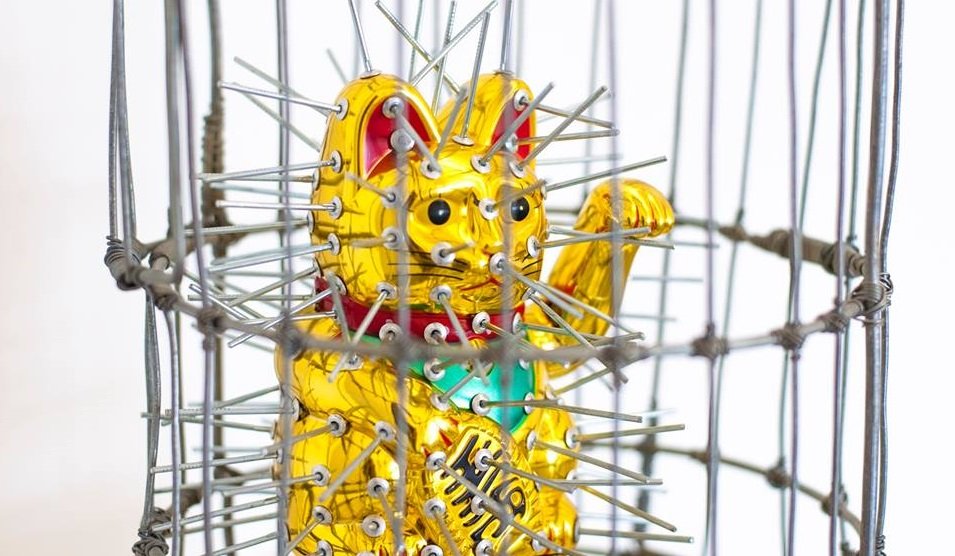 On show from Jan 9 to Feb 2: The Cat Show at David Krut Projects
David Krut Projects' lighthearted group exhibition The Cat Show is an ode to the feline and a treat for cat lovers. Spanning a range of mediums from painting and sculpture to illustration and photography, the exhibition captures the essence of cats in playful artworks that celebrate cats and their significance, not just as artistic muses but also as mystical creatures. Featured artists include Roger Ballen, Banele Khoza, William Kentridge, Colbert Mashile, Gordon Froud and Diane Victor.
David Krut Projects, 142 Jan Smuts Ave, Parkwood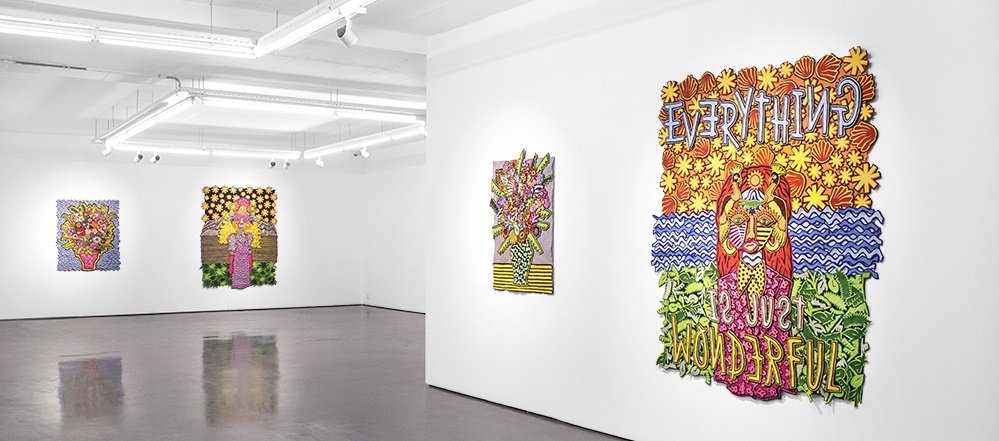 On show Jan 7 to Feb 9: Jody Paulsen - Water Me at SMAC Galley
Multi-award-winning Cape Town-based artist Jody Paulsen latest solo exhibition Water Me takes its name and inspiration from the slang phrase "Water Me", referring to when a man or woman is intensely attractive, and R'n'B singer Lizzo's 2017 hit of the same name with Paulsen adding an extra motif to the mix - bouquets of flowers. In his ongoing exploration of ageing, death and change, in Water Me each of Paulsen brightly coloured felt works are infused with layered symbols; such as his striking phoenix, displayed in its traditional archetype and surrounded by the names of anti-anxiety medication. 
SMAC Gallery, Keyes Art Mile, Rosebank.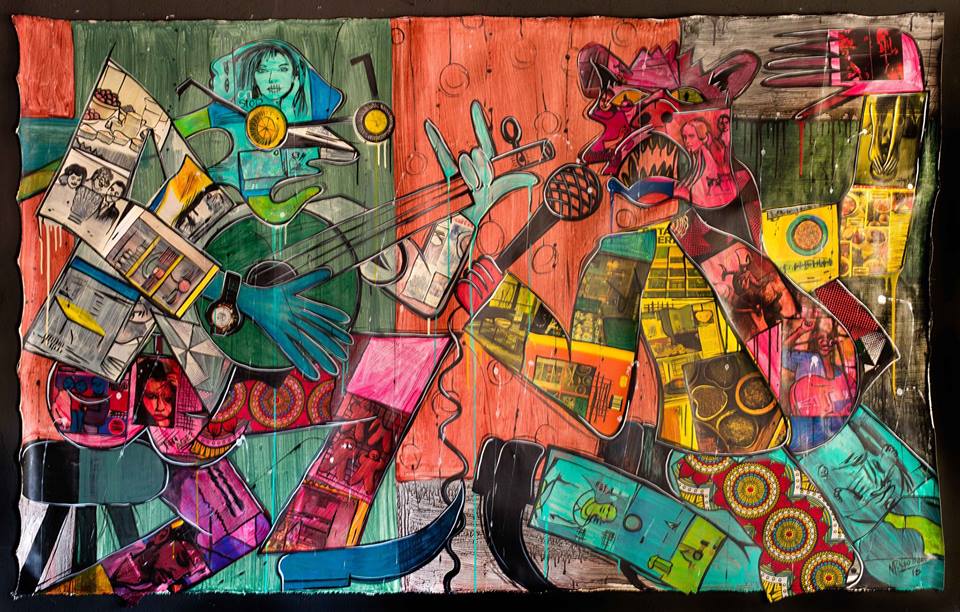 On show Jan 7 until Jan 15: Blessing Ngobeni - A Note from Error at Everard Read Gallery
Blessing Ngobeni's latest exhibition continues his preoccupation with oppression and the enslavement of the mind, taking a look back at history and the errors made by past generations. Richly detailed, visually striking and often shocking, Ngobeni's paintings mix the good and the bad of society, and explore deep and often uncomfortable questions about the achievements and failures of South Africa's young democracy. The exhibition will be gradually dismantled through January with a collection of new works by various artists filling the gallery space until the next exhibition opens in February. 
Everard Read Gallery, Keyes Art Mile, Rosebank.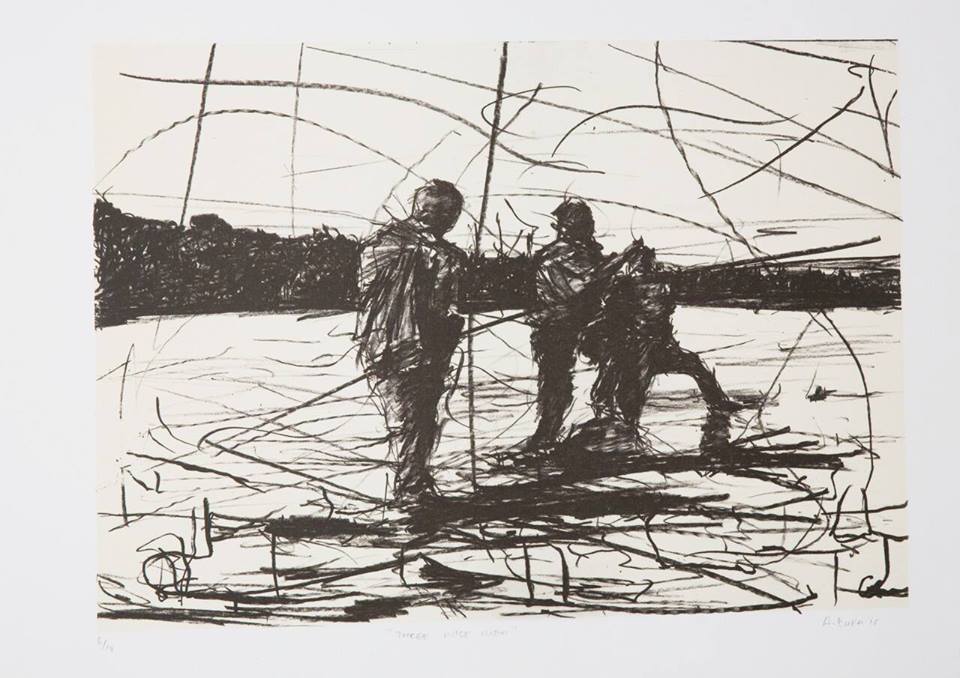 On show from Jan 8 until Feb 23: The Art of Lithography
A tribute to renowned master printer Leshoka Joe Legate and the LL Editions Lithography Fine Art Lithography Studio in Fordsburg, the exhibition draws on the museum's extensive print collection (including the impressive Robert Hodgins Print Archive) and includes new collaborations by 24 young and established artists who have worked with Legate since the print studio opened. As well as showcasing the various different expressions that can be made through lithography the exhibition is also a window into the personal stories and conversations that the artists have shared with the printmaker while he produced their work.
Wits Art Museum, cnr Jorissen St and Jan Smuts Ave, Braamfontein