The coronavirus pandemic and weeks of lockdown has triggered a renewed interest and appreciation in nature, not only in South Africa, but across the world. Hiking, exploring parks and escaping the city for wildlife reserves are swiftly becoming the nation's favourite past times. Gardening has also never been a more popular hobby and house plants and vegetable gardens are becoming one of the most popular home improvement projects in South Africa.

The experts say that Dracaena trifasciata, popularly known as Mother in Law tongue, and the east African perennial Zamioculcas (also known as the ZZ plant) are great houseplants for improving air quality in the home, while if you are looking to offset your carbon footprint the South African spekboom is one of the world's most efficient recyclers of carbon dioxide and a very easy plant to grow in Joburg gardens. If you are looking to get into gardening as a means of calming your mind and finding some Zen amidst this relentless pandemic we highly recommend the Japanese art of bonsai.

If you are looking to add some greenery to your home, here are some great places to check out.
Bryanston Market
Bryanston Market is Joburg's original outdoor market, in existence for more than 40 years and still offering a superb range of organic goods and products in a relaxed environment. As well as exquisite African crafts, sustainable fashion, organic foodstuffs and a brilliant array of tasty market stalls, Bryanston Market also has a beautiful plant nursery, The Secret Garden, where you can buy house plants as well as seedlings to get your garden blooming. There's also a fantastic range of ceramic pots on sale to keep your plants in. 
Bryanston Market is open every Thu and Sat from 09:00-15:00. Find the market at 40 Culross Rd, Bryanston
JFF Rooftop Farm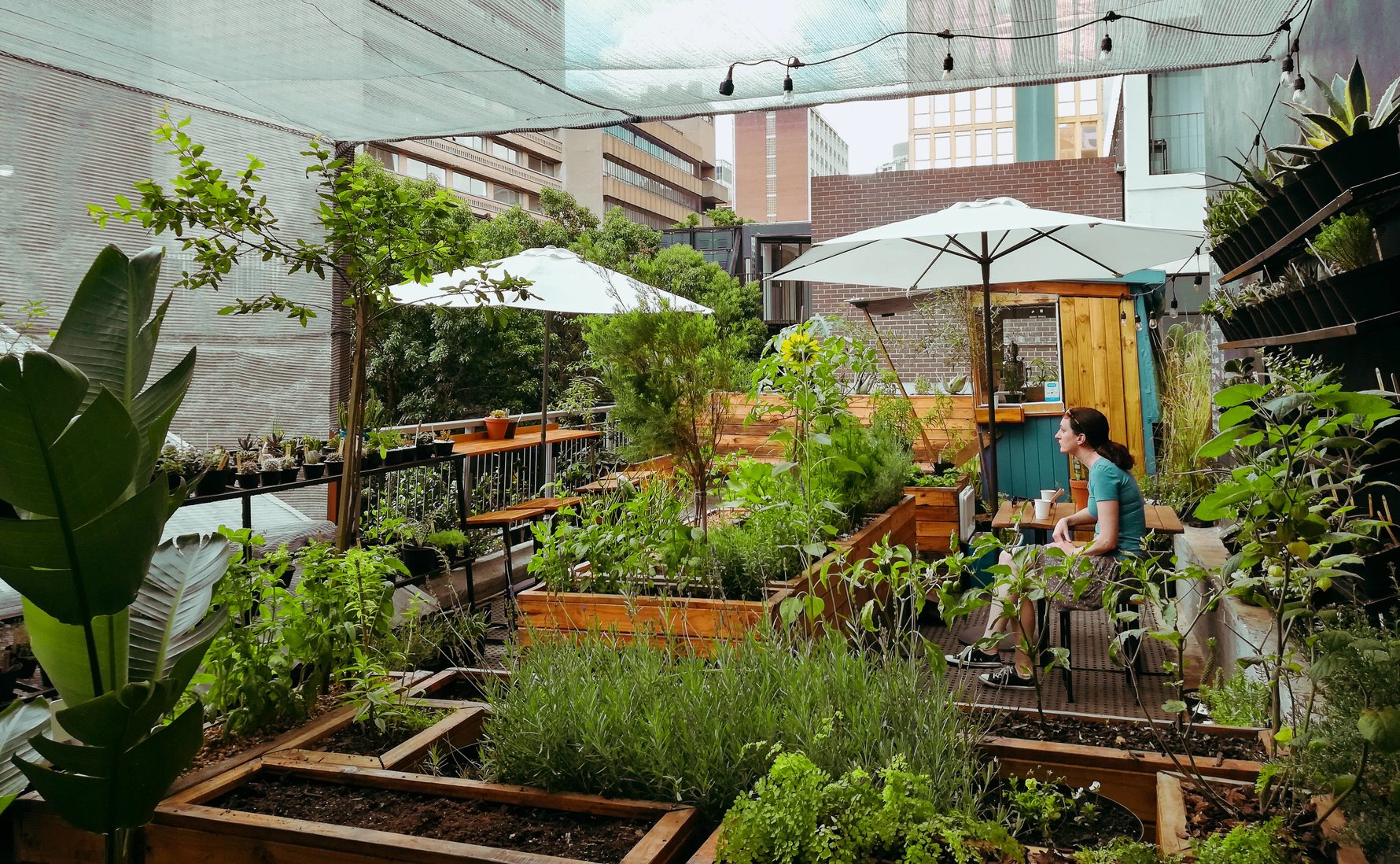 This small rooftop plant nursery, accessed via a ladder in a discreet city courtyard, is a delightful green corner of Joburg's busy high rise student neighbourhood Braamfontein. Aimed at urban gardeners with balcony and patio gardens there's a beautiful collection of unusual aloes and cacti on sale as well as larger house plants such as ferns, rubber plants and peace lilies. As well as running a delightful rooftop nursery in Braamfontein, JFF Rooftop Farm also now has an online shop where you can buy a wide selection of plants, plant pots and baskets to be delivered to your home, as well as tools and supplies such as plant pot stands and organic fertilisers.

If you don't fancy climbing up that ladder, JFF Rooftop Farm also now has a beautiful store at 44 Stanley.
70 Juta St (entrance via courtyard), Braamfontein and at 44 Stanley. You can also buy plants online at jffrooftopfarm.co.za 
The Seedling Stokvel
If you are looking to start growing your own kitchen garden, The Seedling Stokvel is a great place to start. Specialising in seasonal 'seedling trays' designed to be easily planted at home, The Seedling Stokvel's planting kits come with everything you need to get started on your own veggie patch at home including soil, seedlings, organic fertiliser and all the necessary advice on how to help your personal kitchen garden thrive. They also sell gift cards.
Buy your seedling kits online at seedlingstokvel.co.za