Hot on the heels of our debut Rosebank In Your Pocket Mini-Guide, our brand new Johannesburg City & Melville Mini-Guide is now available!

Johannesburg, more popularly referred to as Joburg, is a Gold Rush city founded in 1886. "Town", as Joburgers often refer to the historic city centre is easily walkable and defined by its energetic and colourful street life. Busy pavements are filled with a multi-cultural mix of people and all the while hawkers 'hustle', cross-continental traders shop, white-collar workers rush between offices and the streets hum with an ambitiously 'Afropolitan' atmosphere.

A morning spent exploring the crazy, colourful, historic and exhilarating streets of downtown neighbourhoods like Braamfontein, Marshalltown, Ferreirasdorp and Maboneng is the opportunity to see and experience South Africa's most cosmopolitan, metropolitan and pan-African city in full swing.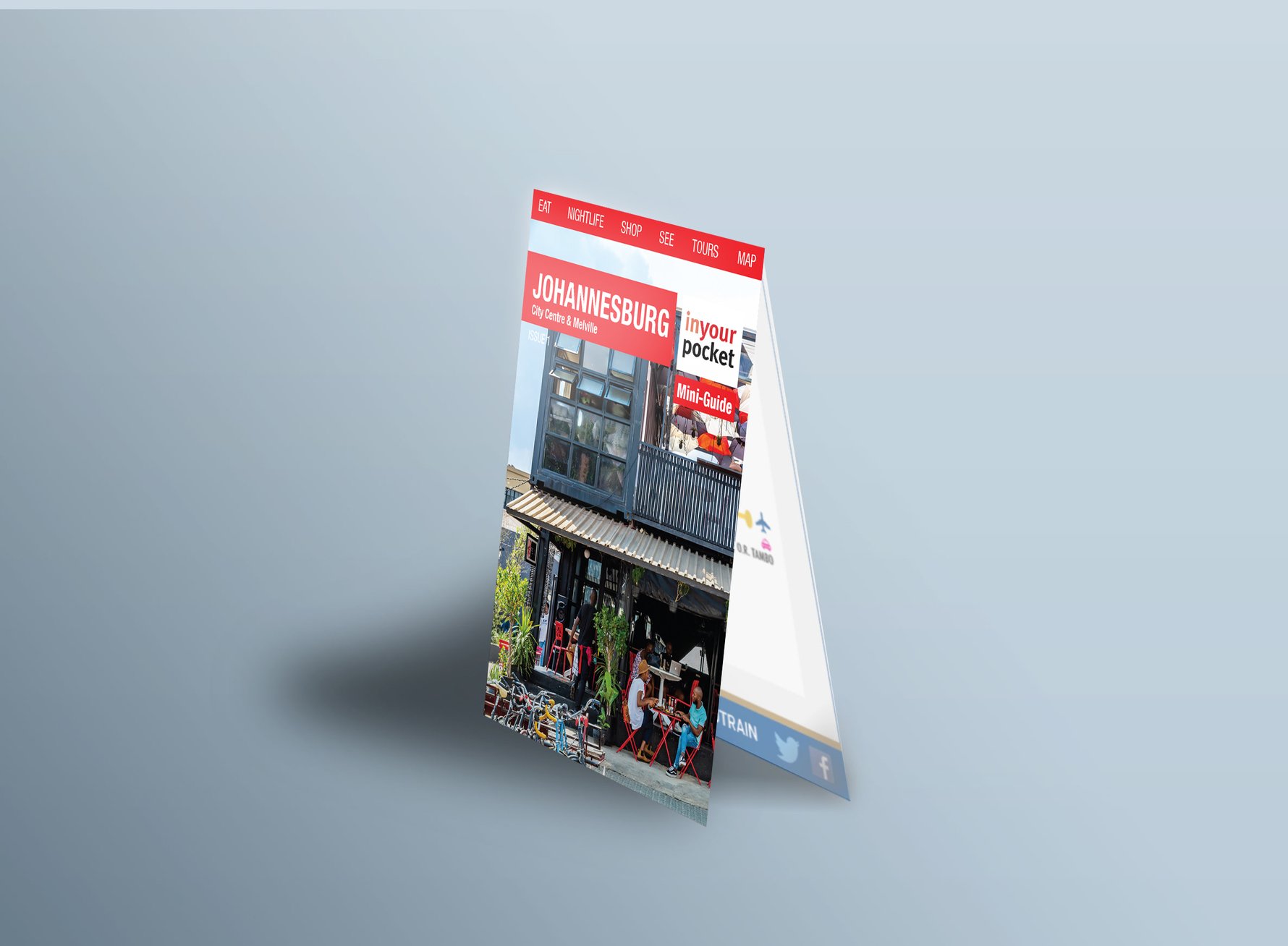 However, downtown Joburg can be also be a little chaotic and difficult to navigate for a first-time visitor which is where our new handy pocket-sized mini-guide series comes in.

From Braamfontein's best bars and hipster hangouts to historic landmarks in the heritage-rich Gandhi Square and Main Street Mining Districts, indie cinema in Maboneng, fabric shopping, museums, art galleries, rooftop bars and unique walking tour experiences, exploring Johannesburg City Centre is among the most rewarding tourist experiences. You just need to know where to go and where to not go.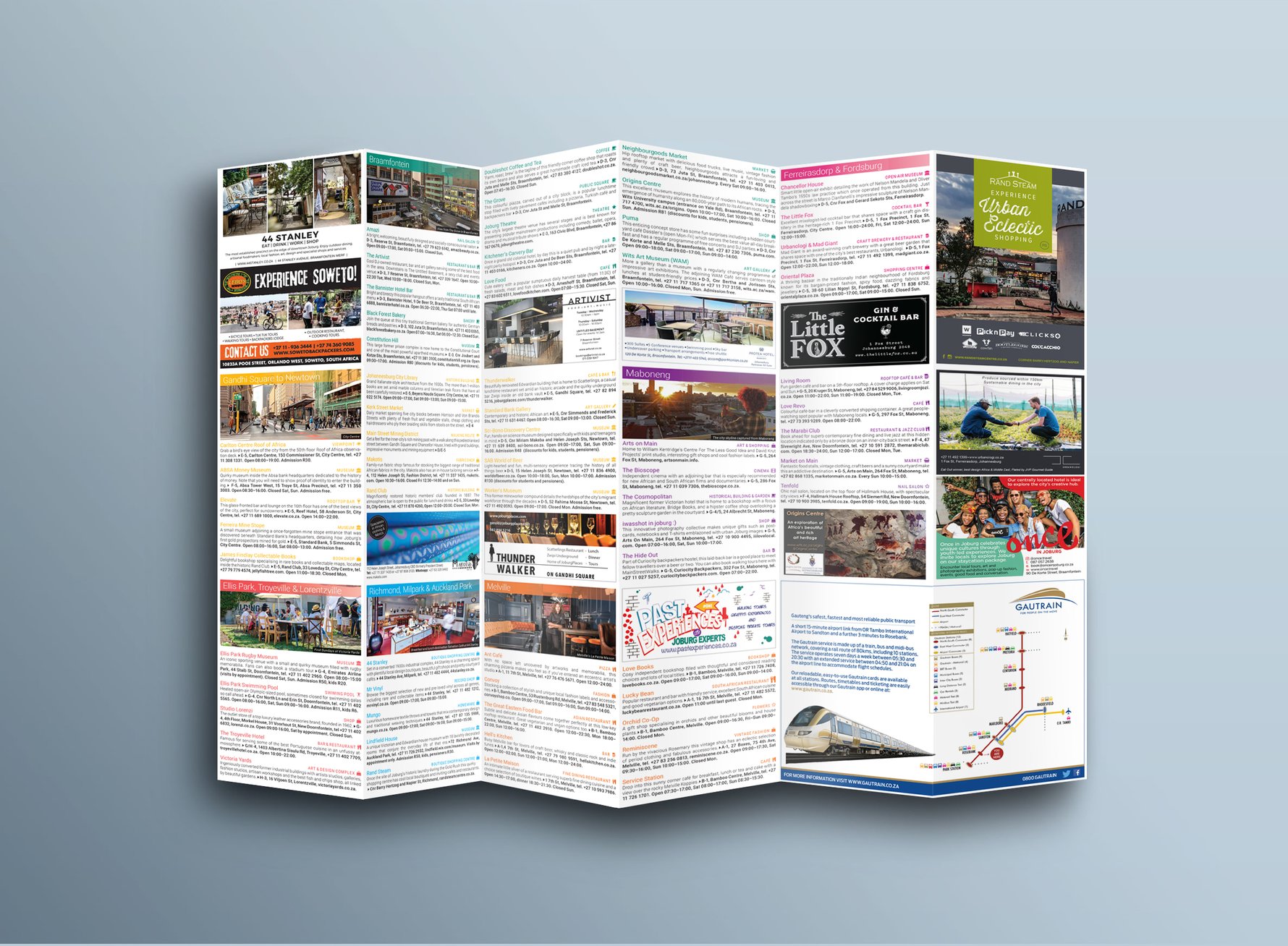 Packed with our recommendations of the best places to eat, drink, shop and hang out plus our insider tips on the best museums, places to stay and inner-city tours to take, our new Johannesburg City & Melville In Your Pocket Mini-Guide includes handy fold-out maps covering the entire Johannesburg City Centre and surrounding neighbourhoods like Fordsburg, Troyeville and Lorentzville, as well as a special focus on the areas of Melville, Milpark and Richmond which are just a short drive away.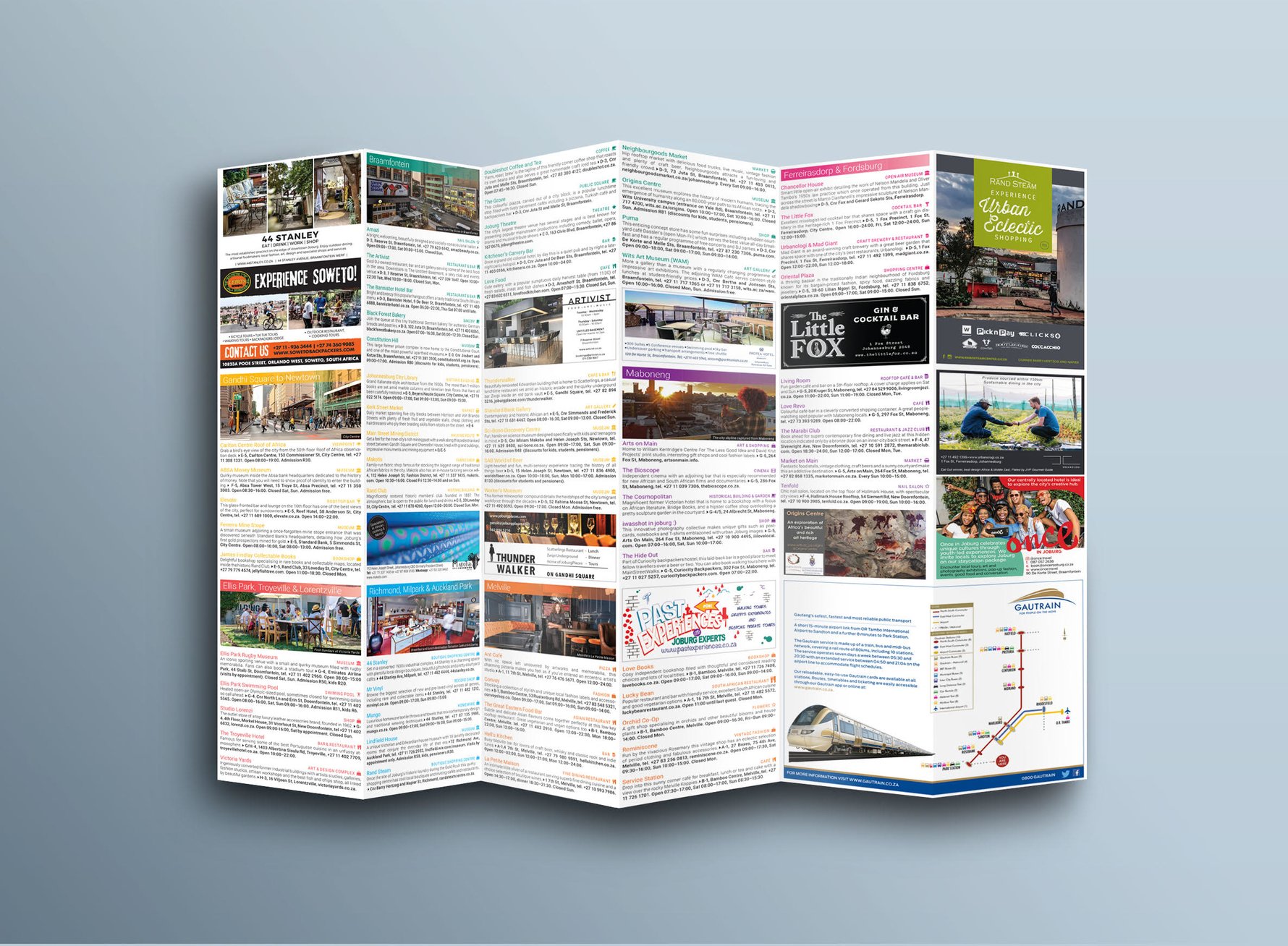 The free Johannesburg City & Melville In Your Pocket Mini-Guide will be available from early July at hotels, guesthouses, art galleries, museums and cafes, and shops in and around central Joburg and Melville, as well as Joburg Tourism Visitors Centre in Sandton, OR Tambo International Arrivals, and the neighbourhood Gautrain station.

Pick up your copy at: 
Constitution Hill
Curiocity Backpackers, Maboneng 
Mr Vinyl, 44 Stanley 
Love Books, Melville
Perch Flexible Offices, Rosebank 
Protea Hotel by Marriott Johannesburg Parktonian All-Suite
Origins Centre
Makotis
Reef Hotel 
The Artivist
Rand Club
Dlala Nje, Victoria Yards
Foakes Coffee Roastery & Bakery
Daville Baile Gallery 
Yeoville Dinner Club 
Curiocity Hostel
Home of the Bean
Joburg Tourism Visitor Information Centre, Sandton

Look out for our next mini-guide, the Sandton In Your Pocket Mini-Guide - coming out in late July and our full 68-page guidebook Johannesburg In Your Pocket in August. 

For advertising sales or distribution enquiries contact sales.jhb@inyourpocket.com