At the top of Melville's popular Seventh Street, you'll find a sliver of a restaurant, its walls dressed up in inky blue, it's velvet banquettes and cocktail chairs a shot of burnt orange. La Petite Maison is an intimate space seating around 20 people and offering up superb fine dining cuisine accompanied by a careful selection of boutique wines. 

Owners Tim Stewart and Tyeya Ngxola are trained chefs who met in Italy where both were were studying at Alma, one of the world's premier cooking schools. There they hatched a plan to return to South Africa to open their idea of a perfect restaurant.

High-flying Tyeya, a former SAA flight attendant for 11 years, had for a long time nurtured a dream of pursuing a career as a chef. She graduated from Prue Leith Chef's Academy before heading to Italy.  After training, while Tim served his time in the kitchens of top South African restaurants The Greenhouse at Cellars-Hohenort in the Cape Town suburb of Constantia and Luke Dale-Roberts' Test Kitchen (awarded in the World's 50 Best Restaurant Awards in 2014, 2016 and 2018) Tyeya worked at the Michelin-starred La Fiorida near Lake Como in Italy.  They admit that working in these top kitchens is a bit like trial by fire. You either learn or you don't survive. 

Returning to Joburg they decided they wanted to open a restaurant, "somewhere quirky, and real, that doesn't have the facade of a suburb like Sandton or Rosebank".

"We want people to see Johannesburg for what it is," says Tim. The quirky and real suburb of Melville that attracts a diverse mix of patrons and offers a late night culture was a no-brainer.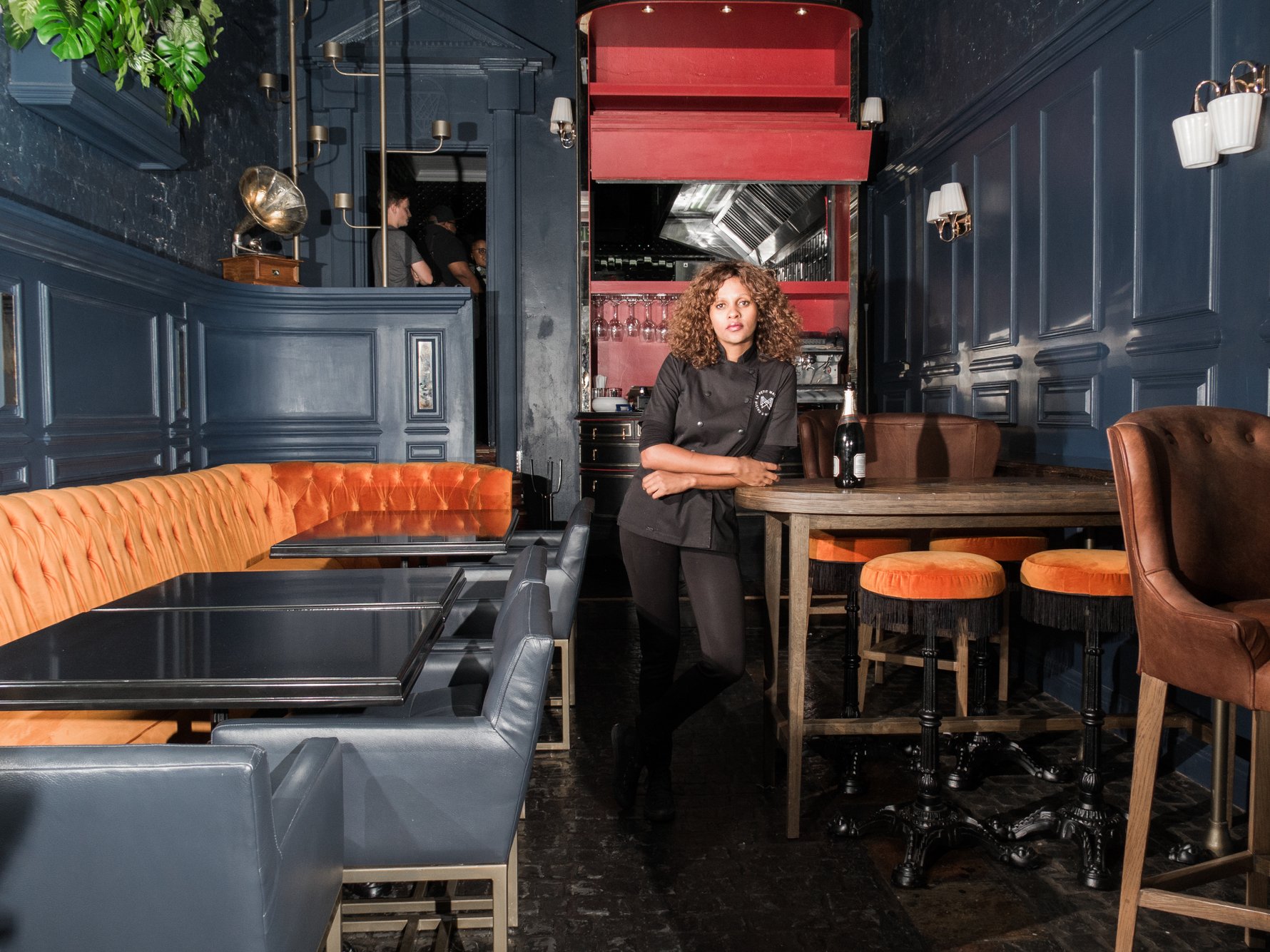 And so was born La Petite Maison, a truly petite space in which to showcase their fine dining talents. The innovative menu is served a la carte, of course accompanied by the niceties of fine dining menus such as extraordinarily beautiful plating, an amuse-bouche to start and a palate cleanser between courses. The impact of their time in Italy is felt in their focus on top-quality core ingredients. "If the ingredients are not good you'll be found out at the first bite. We agreed that we would find core ingredients and make food out of that, interpreted to a South African palate". 

The pared-down menu (of two starters, three mains and two desserts) is a journey around South Africa – cleverly weaving together locations from which the ingredients are sourced on what at first appears to be a simple list, but is in fact incredibly layered. So you should be able to taste the Atlantic in the Atlantic squid ink risotto served with Cape Malay spiced prawns, conjure Hogsback in the forest duck with five spiced plums and shimeji and shitake mushrooms (an incredible dish that has me longing to taste it again many days after my visit), and transport yourself to Tzaneen with a mango and rum granita.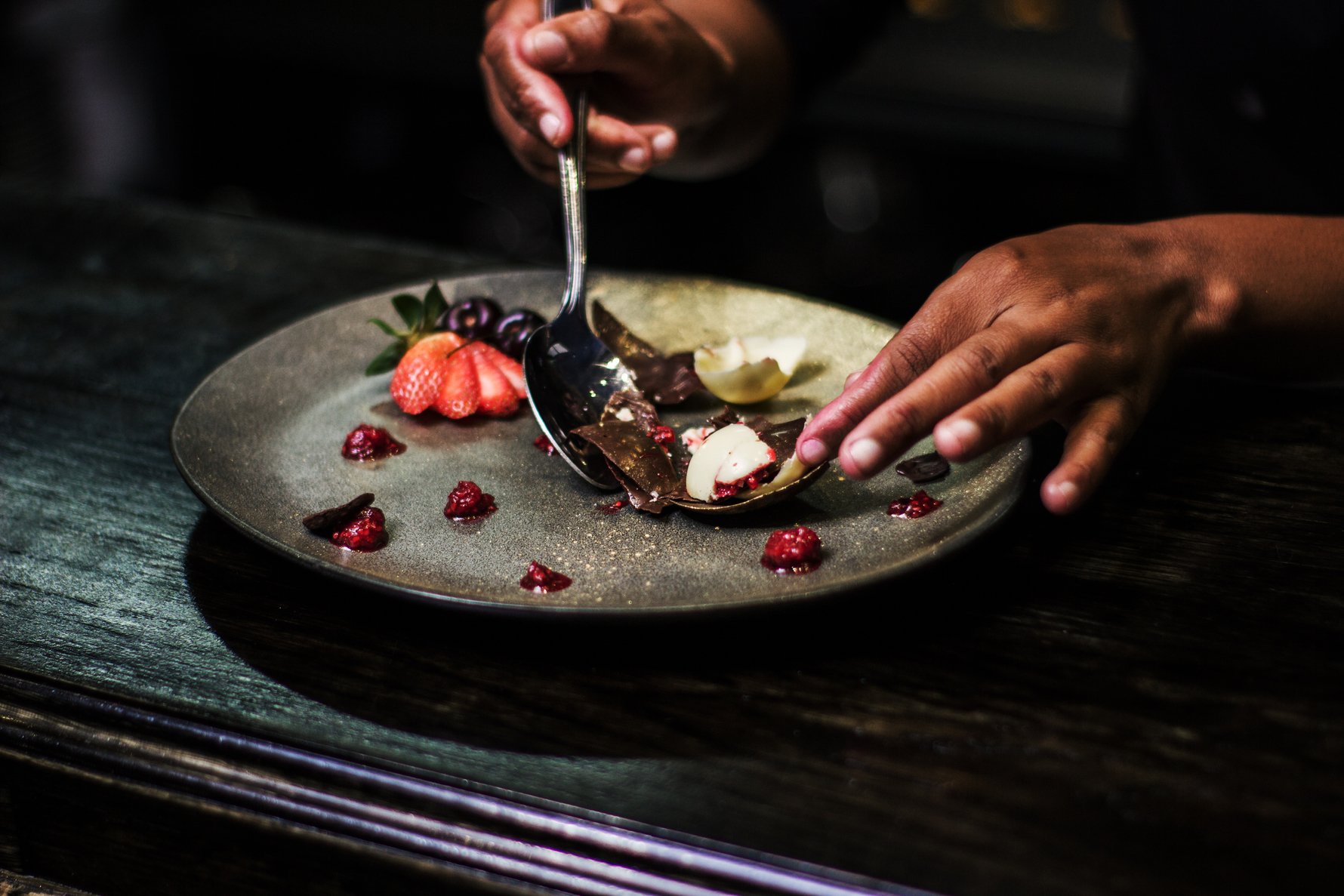 The menu is of course seasonal, and La Petite Maison also offers a full vegan menu. The duo have also gone to great lengths to source small batch, fine boutique wines to pair with their dishes, many of which are from farms that produce less than 800 bottles a year.

Make sure you book ahead as the restaurant is as petite as it is popular and make a clear request for the type of table you like – either counter or banquette seating – if you have special preferences. The pair have also kept space for walk-ins with counter space for around four people tucked up the stairs and inside the kitchen. This is also a great choice for a romantic night out.