Creative energy is part of Braamfontein's streets, and there seems to be a continuous stream of freshness coming out of Juta Street. The fresh kid on the block (October 2022) is La Vie É Boa, which opened its doors at the 70 Juta Street precinct, taking over the space once occupied by Post.

Jean Marc is the captain of this charming eatery and coffee shop and we have visited on several occasions. We first encountered the work of Jean Marc's hands at Braamfontein's The Playground Market, and then got him to add his magic to our Joburg Iconic Views Experience with the CitySightseeing Bus. We popped by the market on our afternoon route to be welcomed with delicious seafood, and mushroom paella and sweet treats set up beautifully and accompanied by Jean Marc's warm smile.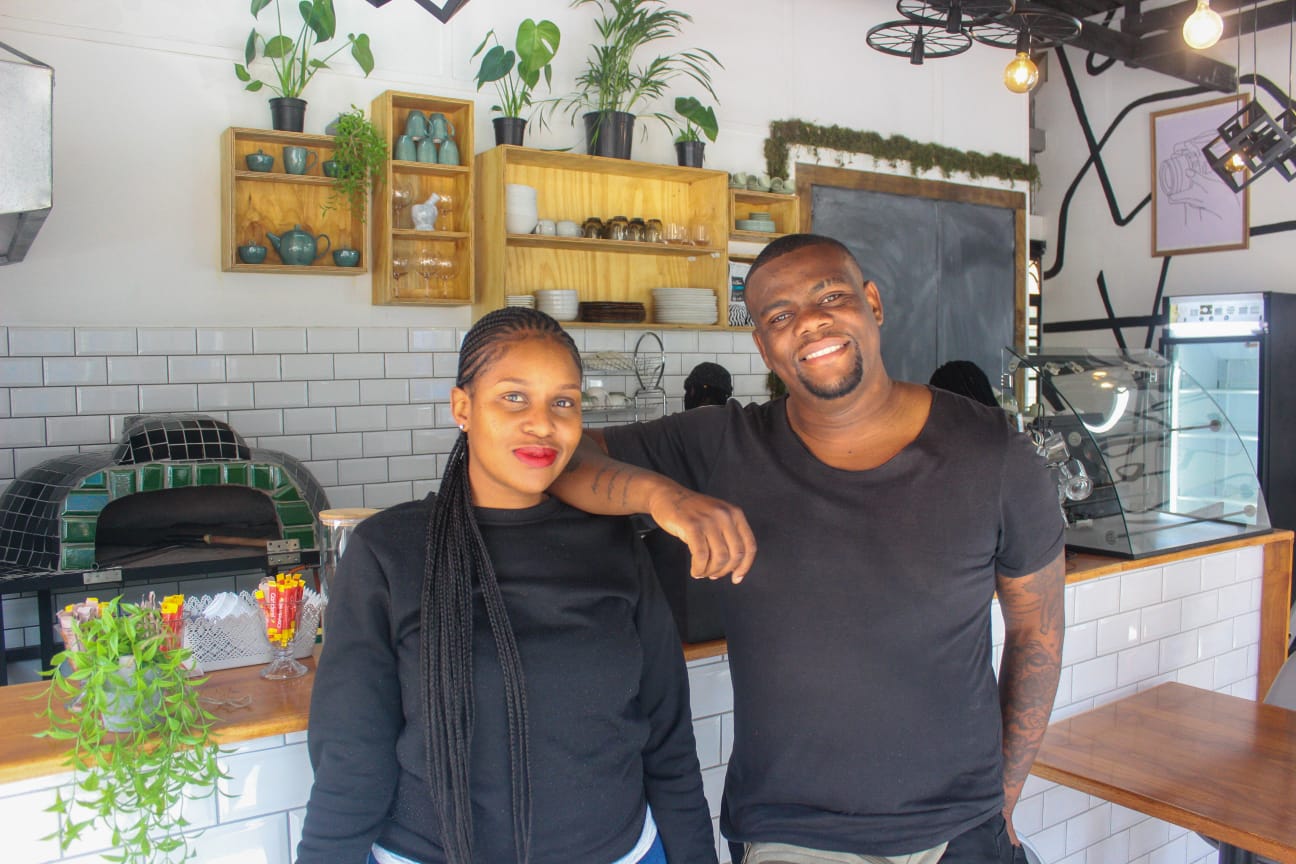 We took some time to out to talk to him about about his new cafe, passion for food, and what drives him.

Tell us a bit about your background
I was born in Congo (DRC), studied Electrical Engineering in South Africa but left that to pursue cooking. I started preparing meals for my family when I was six years old, and later catered for family events. I'm proud to say I have been in the food industry for 15 years, never been to culinary school although have been exposed to various cuisines from around the world including Greek, Spanish, and of course Congolese, to name a few. 

Tell us more about La Vie E Boa
I can't tell you about this place without telling you where we started. We've successfully grown from serving food at Mall of Africa market, and recently at The Playground Market and then brought our hearts to mind to start building something for ourselves. The owners of The Playground encouraged and mentored us into opening La Vie E Boa meaning life is beautiful in Spanish.  The beauty of the space, drive, courage, and perseverance combined to make this possible.

Tell us about the space
My wife, Karabo owns La Vie Events and basically brought life to the place. She managed to keep things simple but meaningful with leafy hanging plants, her line illustration paintings by her sister Naledi. The colourful paintings we bought from an artist in Braamfontein.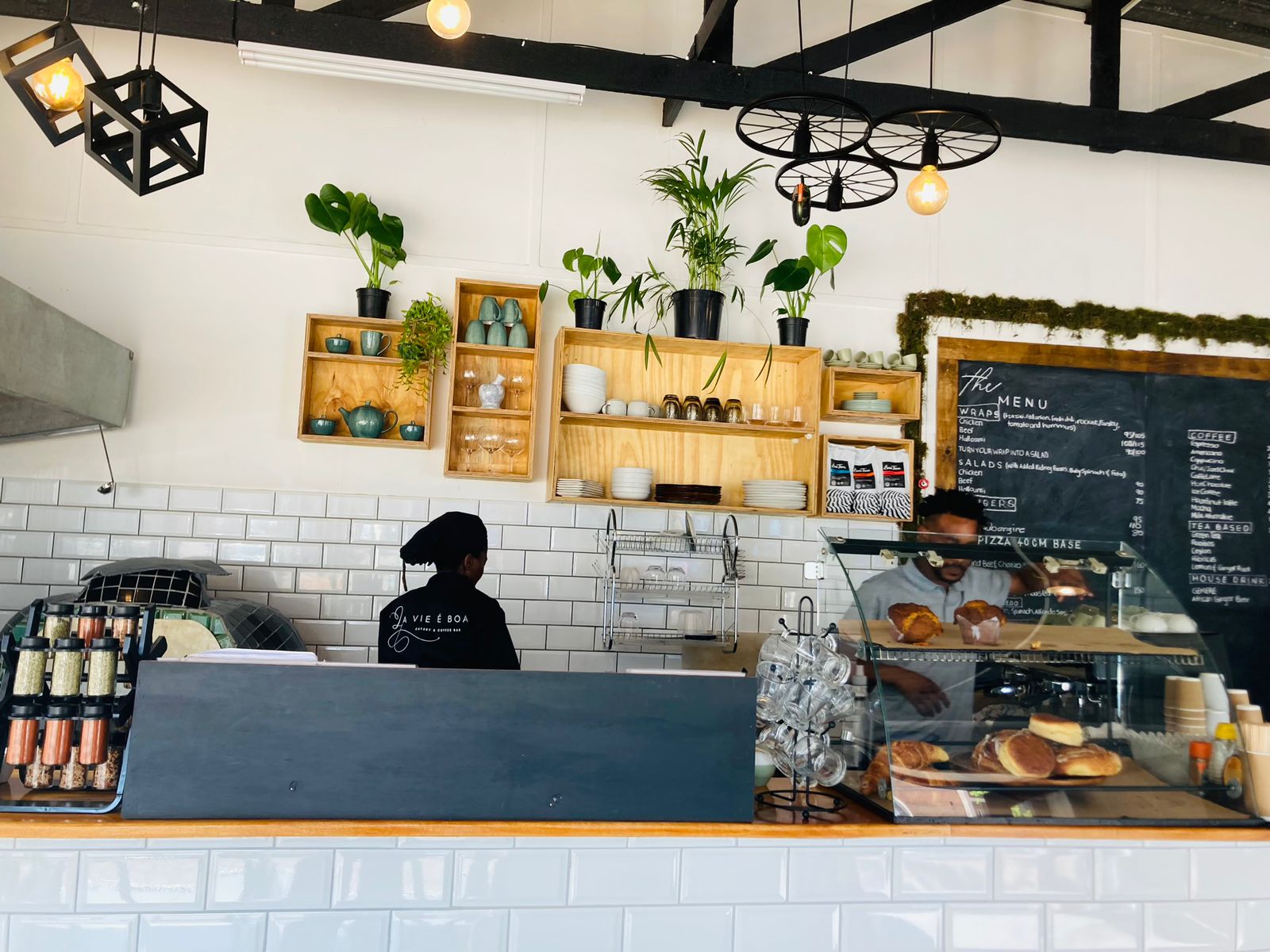 What inspired the food and drinks menu
You'll enjoy the great flavours used to prepare these light meals. There's something for everyone. The toasties and wraps are popular options. The homemade burgers are juicy. Try the chicken burger with roasted pineapple and homemade garlic and pepper sauce. People are falling in love with the breakfast options, which are nice for the early birds in the neighbourhood.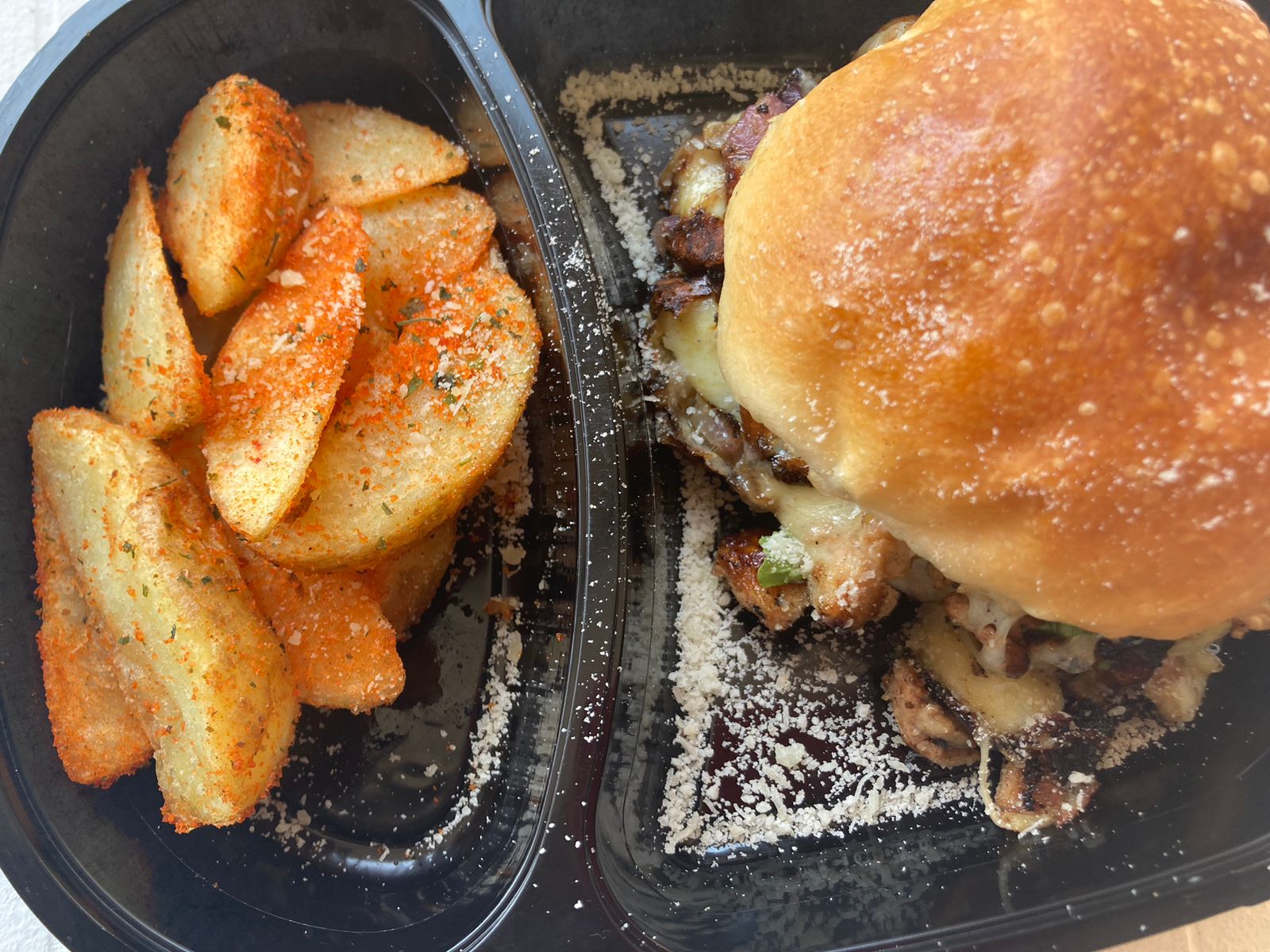 We've partnered up with Bean There (based at 44 Stanley) for their coffee.  We connected well because they have coffee that originates from Kivu in Congo where my mom was born. Other drinks you'll enjoy are iced teas in lemon and peach, and a ginger beer that South Africans call Gemer. People also love our mocktails

What are your top favourite meals to prepare?
I'm going to take it back to my roots and say basmati rice with beans but prepared the Congolese way, so with sugar on the top. I could eat that for two weeks straight. I also enjoy pondu (cassava leaves) and some carapau fish.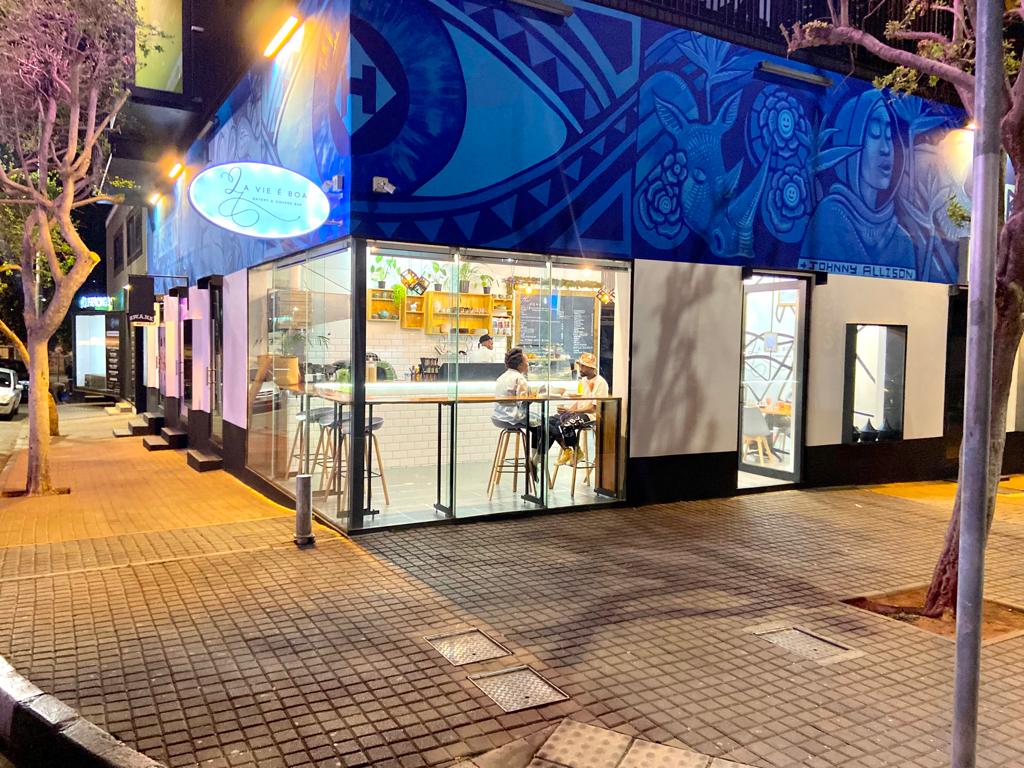 Why Braamfontein?
Why not Braamfontein? When we were looking for funding that we didn't get, we realised there are a lot of people and places in Braam that are well-taken care of. We tapped into Play Braamfontein Adam Levy's vision of adding positivity to this space and ran with it. We have good relationships with many people here and would love to expand on that. 
​​​​​​
Any future plans for La Vie E Boa?
The plan is to grow, expand to two or three more spaces in a year, and to one day create something in Congo and Uganda. We also want to continue learning about food from countries such as Nigeria and Morocco, because I am a big fan of Morrocan spices. We will start on ubereats very soon