Planet earth is on lockdown and while the world's theatres, cinemas and concert venues remain closed artists and promoters are quickly innovating to bring the magic of the stage to audiences around the world, albeit in a more pared-down online format. 

From theatre to comedy, storytelling and music, here's a look at where to get your cultural fix online in May. 
MTV Africa Day Benefit Concert #AtHome
MONDAY MAY 25
Marking the annual Africa Day celebrations on May 25, MTV Base presents a two-hour long virtual concert featuring top artists from around the continent. The 'Africa Day Benefit Concert at Home' will be screened on MTV Base's YouTube channel from 18:00 and on the TV channel from 21:00. Performers featured on the extensive line-up including Angelique Kidjo, Sauti Sol, Sho Madjozi, Burna Boy, AKA, Yemi Alade, Tiwa Savaga and Bebe Cool. The show is also presented by some of the biggest names in show business including Trevor Noah, reigning Miss Universe, Zozibini Tunzi and actor Idris Elba.

Tune in on the MTB Base Africa YouTube channel here.
 
Play Your Part Africa Live stream concert
SATURDAY MAY 30
Closing out Africa Month 2020 Brand South Africa, Constitution Hill and the Department of Sport, Arts and Culture, in association with Constitution Hill, present this live-streamed concert headlined by South Africa's iconic Thandiswa Mazwai who will be performing live inside the Women's Gaol at Constitution Hill at 20:00. Other supporting artists will be announced during the coming days.

Watch live and for free online here.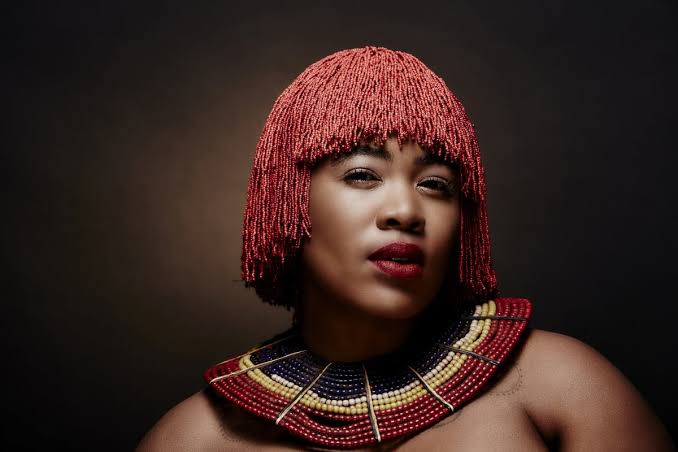 University of Johannesburg's Unfestival
TUESDAY MAY 26 TO TUESDAY JUNE 9
The University of Johannesburg presents the inaugural online arts festival Unfestival from May 26 to June 9 in partnership with Business Arts South Africa (BASA). A symbolic concept in aid of the UJ FADA Dean's Bursary Fund and BASA's artist relief efforts, the festival is themed 'counterintuitive' with participating artists dedicating their performances to the sense of life and connection that the pandemic has taken from us. Ticket sales open on May 21 and all proceeds go towards bursaries for artists. 

The week-long line-up of events streamed online include: multi-award-winning creative Jade Bowers's Balambile a new work about the conflicting complaints of the poor and the middle-class during the Covid-19 crisis, Breathe a truncated reworking and post-modern digital reconstruction of Samuel Beckett's famous one-minute play, Breath, STIL a 48-hour, uninterrupted, sustained silent reading series by a collective of artists from the Free State and 'PSYCH: Escape from Reality', moderated by Swiss celebrity curator Hans-Ulrich Obrist and presented by and featuring two famous guest speakers who will Zoom in from their permanent residence at Westpark Cemetery.

Find the full programme details online here.
#KeepTheFireBurning MTN Bushfire Digital Festival
SATURDAY MAY 30
Globally recognised as one of Africa's leading music festivals, the MTN Bushfire in Swaziland (Eswatini) offers plenty of good food, excellent music, a friendly atmosphere and beautiful surrounds with four stages and a global food village, plus a special kids-zone. This year's festival was scheduled to take place at the end of May, so sadly the festival is postponed until next year.

However, to keep the Bushfire spirit burning there is a digital festival happening on May 30. Registration to attend the festival online is free with attendees asked to donate to the fund supporting Young Heroes and boMake Rural Projects. 100% of donations will go towards the assembling and distribution of Emergency Homecare Kits (which include food, masks, sanitary and medical supplies) for orphaned and vulnerable children, and rural women in Eswatini.

The digital festival line-up features performances by a wide array of artists from across Africa who have performed on the Bushfire stage over the past 13 years as well as specially recorded "at home" sessions from a range of global artists.
 
Find out more and register to watch online May 30 here.​​​​​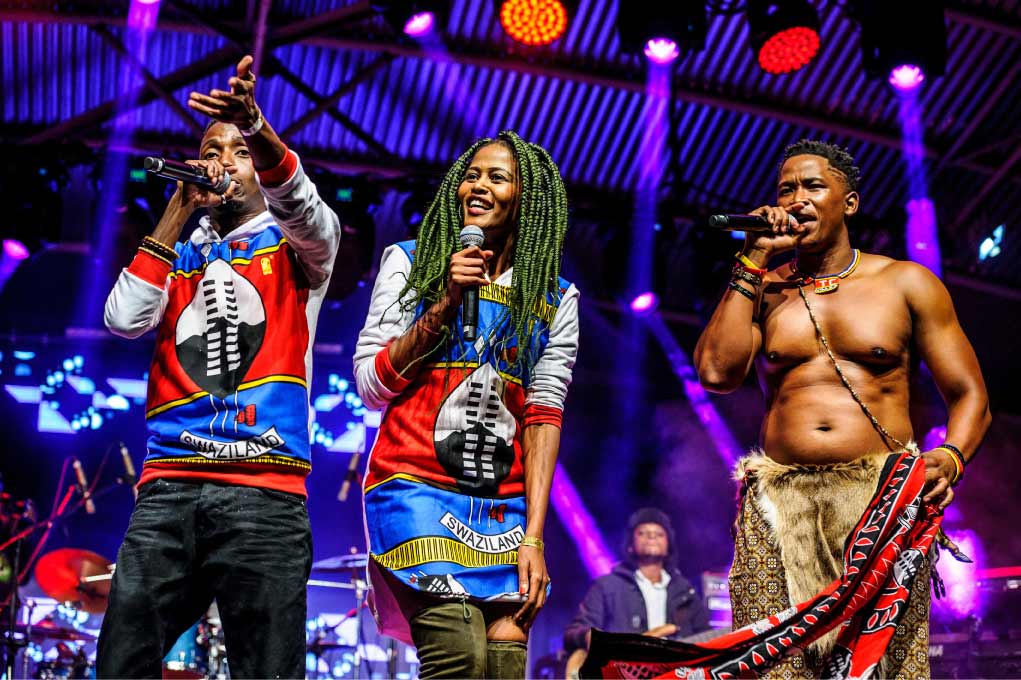 The Centre for the Less Good Idea Season 7
DAILY
Season 7 of performances by The Centre for the Less Good Idea, William Kentridge's experimental, collaborative arts space at Arts On Main, held its premiere on Facebook in April and now all six programmes of performances from Season 7 are available to stream in HD at your leisure on Vimeo. 

Aside from their astonishing mix of music, dance, theatre, installation, video, animation and poetry by top African artists, what also makes these videos especially engrossing are the fantastic introductions to each performance by Kentridge and the performers outlining the inspirations and themes of the works.

Watch all programmes from Season 7 of the Centre for the Less Good Idea here on their website.
National Theatre Live
NEW SHOWS PREMIERE EVERY THURSDAY
London's National Theatre is streaming a play from its National Theatre Live series (usually screened in cinemas) every week online for free. Every Thursday a new play goes live online and the schedule includes some major powerhouses such as Twelfth Night, Jane Eyre and Treasure Island.

Major productions on the programme in May include Anthony and Cleopatra (May 7-14), Innua Ellams' acclaimed Barber Shop Chronicles, (May 14-20) and Gillian Anderson plays Blanche DuBois in the critically acclaimed Young Vic production of Tennessee Williams' A Streetcar Named Desire (May 21-27) and the classic British political satire This House (May 28-June 4).

Find the schedule and watch online at www.nationaltheatre.org.uk/nt-at-home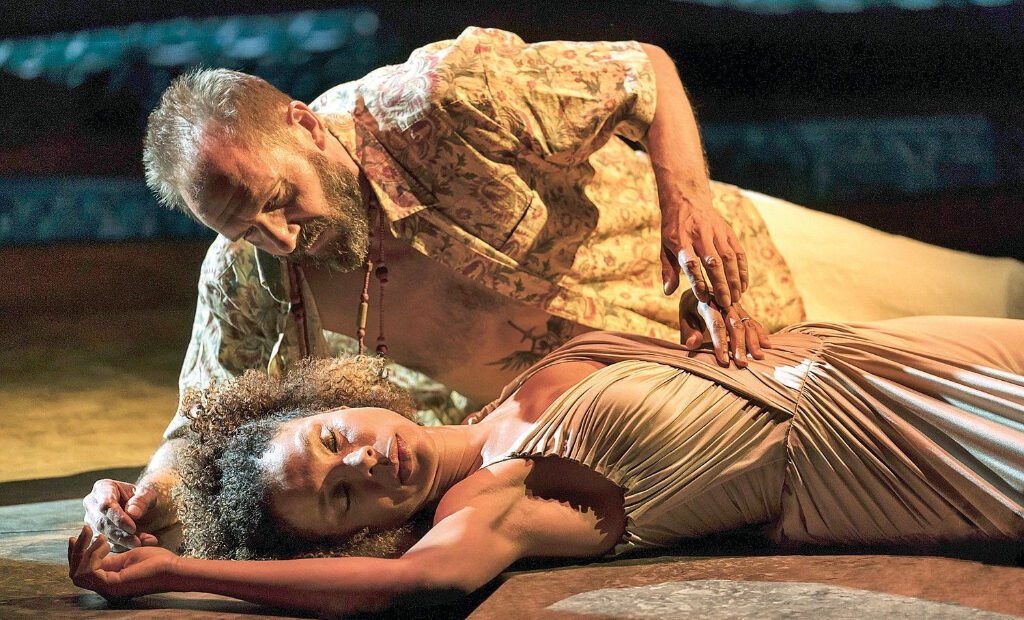 The Show Must Go On! West End musicals live
NEW MUSICALS PREMIERE ON FRIDAYS (AVAILABLE FOR 48 HOURS)
Musical composer Andrew Lloyd Webber's most iconic productions are going online for free as part of The Show Must Go On! campaign. A new musical goes up on their youtube page every Friday where it will remain available for 48hours. Musicals featured so far have included Jesus Christ Superstar, Joseph and the Technicolour Dreamcoat and Phantom of the Opera.

From May 22 to 24 the channel will be screening the Rodgers and Hammerstein's timeless musical classic The Sounds of Music. Watch on youtube on The Show Must Go On! channel.
 
Joburg Theatre's classic pantomimes
NEW PERFORMANCES GO UP ONLINE WEEKLY
Joburg Theatre has begun putting recordings of some of its biggest productions on YouTube. Among them are Janice Honeyman's festive season pantomime Snow White. Other productions already on YouTube from Joburg Theatre include Bantu and the KZN Heritage Ensemble.

Watch online on the Joburg Theatre channel.
Standard Bank Arts live sessions
EVERY THURSDAY AT 19:00
Standard Bank Arts presents a weekly live performance series featuring Standard Bank Young Artists award-winners including: bassist, composer and producer Shane Cooper, pianist and unique vocalist Thandi Ntuli and one of South Africa's premier jazz double bass and electric bass players Benjamin Jephta.

On Thu May 21 from 19:00 multi-award winning jazz pianist and singer Nduduzo Makhathini takes to the living room stage for a #SBHomeStudio performance. 

Find out more and watch live on the Standard Bank Arts Facebook page.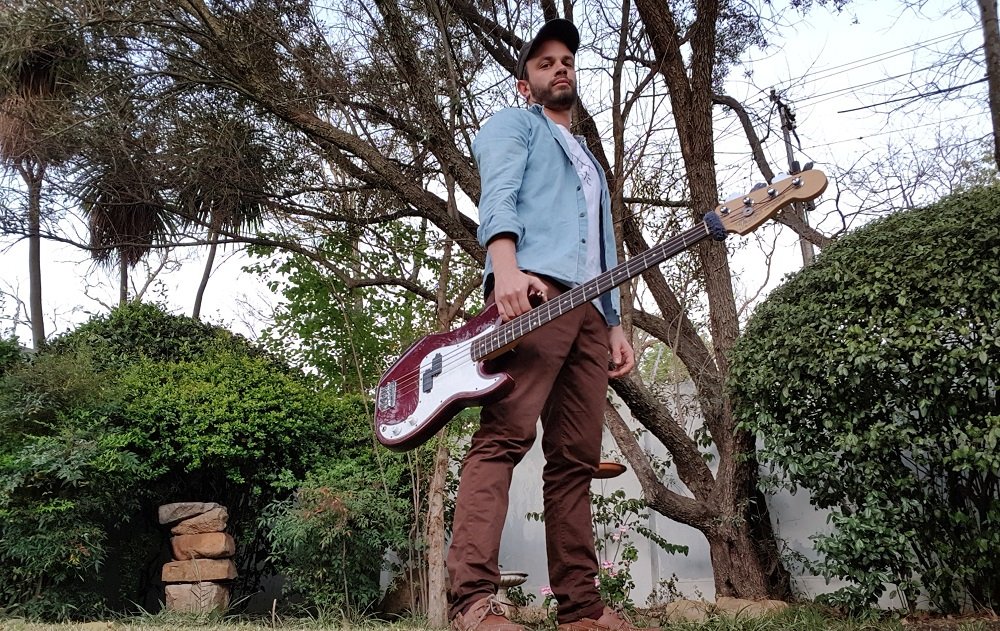 NPR's Tiny Desk (Home) Concerts
NEW PERFORMANCES EVERY FRIDAY
There couldn't be a better time to go back and enjoy NPR's Tiny Desk concerts series which sees a host of interesting world music stars visiting the NPR office to perform an acoustic concert recorded at the so-called Tiny Desk. 
With lockdown now in place Tiny Desk continues but rebranded as the Tiny Desk (Home) Concerts.

Watch all the Tiny Desk concerts online at npr.org/series/tiny-desk-concerts/. There is a new performance every Friday.
 
Goliaths Go live on Sky Room Live
WATCH DAILY AT 14:00
Laughter is the best medicine. At least for boredom and virus-news fatigue! Set a reminder every day for 2pm and tune in to Goliath and Goliath's new Go Live online comedy show. Nicholas, Donovan and Jason Goliath give you their daily comedic, light-hearted take on lockdown 101 from the best memes to a weather report (from their windows) plus daily celebrity guest spots.

If you think you have some Coronavirus funnies to share you can also send in your spots to be featured on the show by sharing with the hashtag #GoliathsGoLive #SkyRoomLive

Watch live every day at 14:00 at skyroomlive.com

We Are One - an Online Global Film Festival
FROM FRIDAY MAY 29 TO SUNDAY JUNE 7
While the film industry faces an unprecedented crisis with studios and cinemas closed and production halted on scores of films, film festivals from around the world have teamed up with YouTube to launch the We Are One: A Global Film Festival. The 10-day film festival is a partnership between a dozen major international film festivals including the Toronto International Film Festival (TIFF), Tribecca, Cannes Film Festival, the Sundance Film Festival, the Venice Film Festival and the Berlin International Film Festival.

While the schedule of films at the free festival has yet to be announced the organisers promise ad-free screenings of movies, shorts, documentaries, music, comedy and film discussions from around the world.

We Are One will run from May 29-June 7 on YouTube and schedules are still to be finalised. Follow the We Are One channel here for the latest.
Wild Earth Safari
TWICE DAILY
Ok, this is not cultural, it's virtual wildlife tourism, but whatever your interests are, WildEarth's twice daily live streamed safaris are one of the most wholesome and relaxing things on the internet right now. Luxury safari company &Beyond, based in Timbavati Private Game Reserve and Sabi Sand Game Reserve in the Greater Kruger area, have joined forces with wildlife broadcasting experts WildEarth TV to host morning and afternoon game drives that they are streaming live on YouTube every day. ​​​​​​​

Tune in to the daily sunrise game drive from 06:00–09:00 and the sunset safari from 15:30–18:30. You can also catch up on all the highlights on their YouTube page if you don't have the time to watch live. Tune in to Wild Earth's live safari drivers here on YouTube.

If you haven't already signed up for our weekly What's On In Joburg newsletter showcasing the best cultural events of the Joburg week – sign up here.