Located on De Beer Street in the heart of studenty Braamfontein, The Mangrove is a restaurant, bar and cafe, but more importantly, it is a place of community.

Opened in March 2020, this eclectic Braamfontein hangout is named after The Mangrove restaurant, founded in London in 1968 by Trinidadian community activists as a meeting place for musicians and artists inspired by the black consciousness movement (Steve McQueen's short film about The Mangrove on Amazon is well worth a watch). This spirit of activism, and especially the desire to bring together people from the arts and creative communities, is a cornerstone of this friendly spot.
 
The Mangrove occupies a sensitively restored heritage building on a prominent corner a few doors down from the artsy 70 Juta building (home to the edgy Kalashnikovv Gallery). Originally built in the Edwardian era as a hotel, it has some great historic features like ornate pressed ceilings, elegant sash windows and a real working fireplace. It's hard to believe that before The Mangrove team took over in early 2020 it was a scruffy, nondescript building used for meetings of a local church group.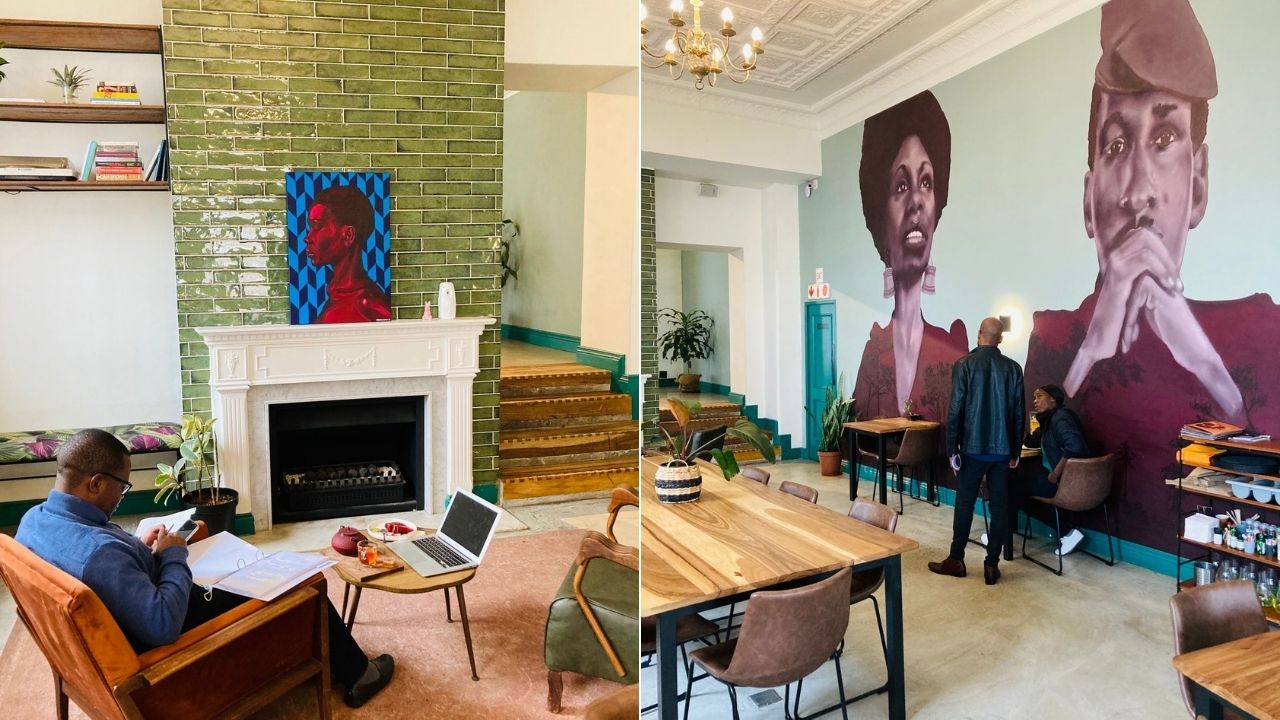 Inside the decor is fresh and the atmosphere youthful, the walls adorned with contemporary artworks. You'll notice the custom-made furniture and most prominently a huge mural of two 20th Century icons; singer and songwriter Nina Simone, and the socialist revolutionary and former president of Burkina Faso Thomas Sankara.

During the day it's a great place to sit and catch up on some work or reading at the long counter space with plenty of plug points, or grab a spot on one of the armchairs where in winter a toasty fireplace and a flat white coffee will keep things warm and cosy.

The food side of things is led by young entrepreneur and chef Kagiso Sebediela, founder of the Freedoms Kitchin catering company. Kagiso explains that his menus reflect the diversity of the neighbourhood and a variety of tastes.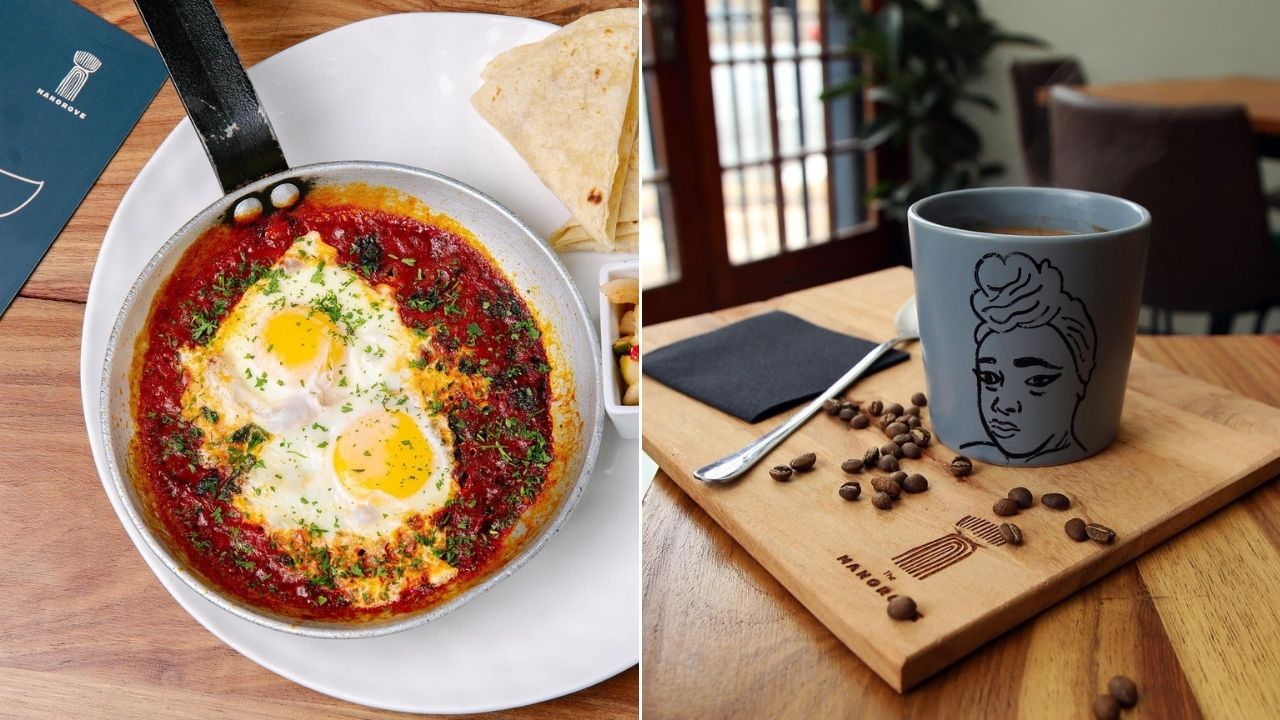 With a large student population Braamfontein can often be overly heavy on fast food options, but at The Mangrove there's a focus on elegantly presented yet wholesome foods, that also appeal to vegans and vegetarians. Kagiso explains that while he may favour an eggs benedict for breakfast, his granny would look for a sorghum porridge on the menu. An ideal place would be able to make both feel comfortable and so through this process of conscious inclusion and consultation with regulars his menus have evolved.

For lunch we enjoyed a variety of some of the most popular dishes including a unique trio of sliders made with bright green burger buns, the most lip-smackingly succulent lime and cola pork ribs, a comforting all-vegan chickpea curry and potato croquettes, washed down with a top-notch homemade ice tea. Their coffees are also excellent with a passionate and talented chief barista making sure every brew comes out perfect.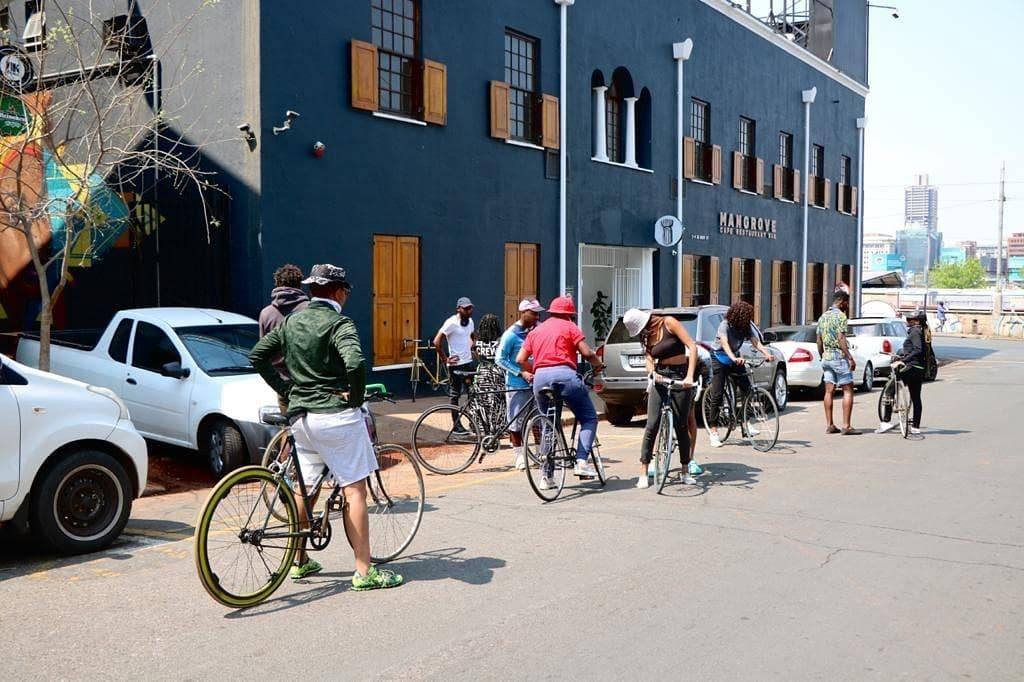 A Mangrove tree has deep roots that nourish everything around it. Similarly, The Mangrove prides itself in supporting local small businesses, entrepreneurs, activists and artists from the surrounding community. The Mangrove hosts regular collaborations with local artists, creatives, musicians and entrepreneurs, that range from pop-up shops to exhibitions and film screenings. Highlights of the regular events programme include the monthly Thursday cookoff event, Battle of the Chefs, where local student chefs are given the kitchen for the night to show their best and The Blaque Experience monthly wine pairing dinners.

In a city now starved of live music venues the once or twice-weekly live concerts are also a treat (check their website for the latest and make sure to book in advance!).

Upping the tempo on Friday nights is the popular Friday Five party where a different upcoming DJ gets to bring along four of his own guest DJs to serve up good jams from 17:00-22:00. You can hear the music blasting from the speakers on the venue's street terrace where a firewood drum keeps things warm and groovy while you sip on sundowners and watch the rainbow light display flicker on the Nelson Mandela Bridge.

If you are more of a daytime type the Mangrove Sunday Bike Ride is another great social event. Setting out at 09:15 on Sunday morning the bike ride heads out on a route across the City Centre before returning for Sunday brunch served from 11:00. If you don't have your own bike you can also organise to rent one from The Mangrove (call +27 62 237 6550 before Saturday to arrange your ride).