The months-long nationwide lockdown has been a difficult time for Joburg's many popular weekend markets. In pre-corona times one of the most popular weekend past times for Joburgers has always been heading out to enjoy a tasty lunch and shop for fashion and gifts at one of the city's many fashionable weekend markets. While things certainly have still not gotten back to normal, many of Joburg's most famous markets are again operating.

If you're missing Joburg's market days, here are some places to head to this month. 09:00–15:00 every Thu and Sat
Joburg's oldest market Bryanston Market has continued to operate throughout lockdown, innovating along the way to also develop a home delivery service in partnership with local organic farmers and the market's many food vendors. Every week the market grows bigger with new vendors such as The French Bakehouse and The Urban Beekeeper recently setting up shop alongside a brilliant array of well-established organic food vendors and stalls run by talented artisans working in beads, wood, stone, ceramics and wire. Perfect for these spring days when we all want to maximise our outdoor time, the entire market takes place in a spacious, purpose-built outdoor space with a lovely dining area at its centre where you can listen to live music while enjoying lunch from one of the many food stalls. 09:00–16:00 every Sun
From colourful handmade baskets to wooden toys, second-hand books, ceramics and a glorious collection of African print clothing, this expansive rooftop market is a fun and relaxed spot and a great place to pick up gifts. While specialising in colourful crafts and artworks, Rosebank Sunday Market also offers a huge selection of gourmet food stalls and tasty food trucks, making it the ideal spot for lunch. Since June the market has been opening once a month and in September prepares to return to its weekly operating hours again. There is a real flea market feel to this event and every week brings new treasures to be found. A firm local favourite that we are delighted to see return!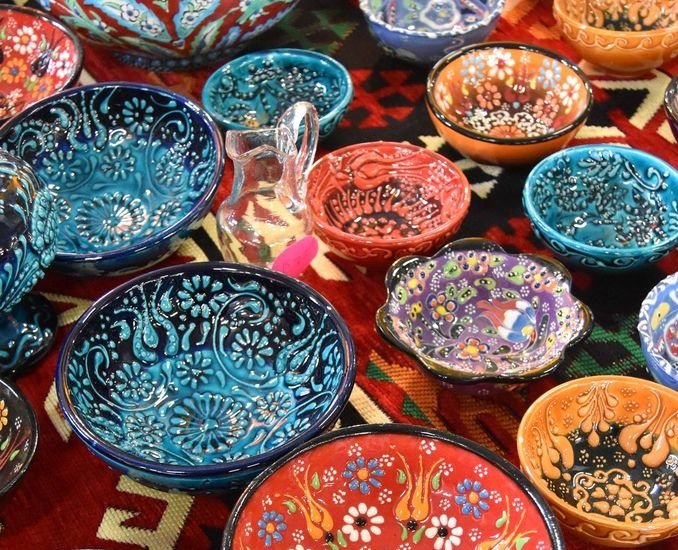 08:00–16:00 every Sat and Sun
When landscape architect and botanist Greg Straw launched the original Fourways Farmers Market opposite Montecasino in Fourways, his idea was to introduce Joburg to a relaxed picnic park serving local farm produce and artisanal dishes. The market was a hit from the start, and soon its popularity outgrew the space. Greg Straw was long on the hunt for a suitable piece of land – and in 2019 he found it – an 18-hectare expanse within the Modderfontein Reserve. During lockdown work has been ongoing on the beautiful new open-air market space and the new Fourways Farmers Market in Modderfontein Reserve is now up and running with more stalls and food trucks joining the outdoor farmer's market each week. 

Operating on Saturdays and Sundays the market is a lovely and expansive green space overlooking the beautiful Modderfontein Reserve. The reserve itself has become particularly popular during lockdown for its long hiking trails and it is worth noting that the reserve does have a limit on the number of people allowed in at any one time so it is recommended to arrive early.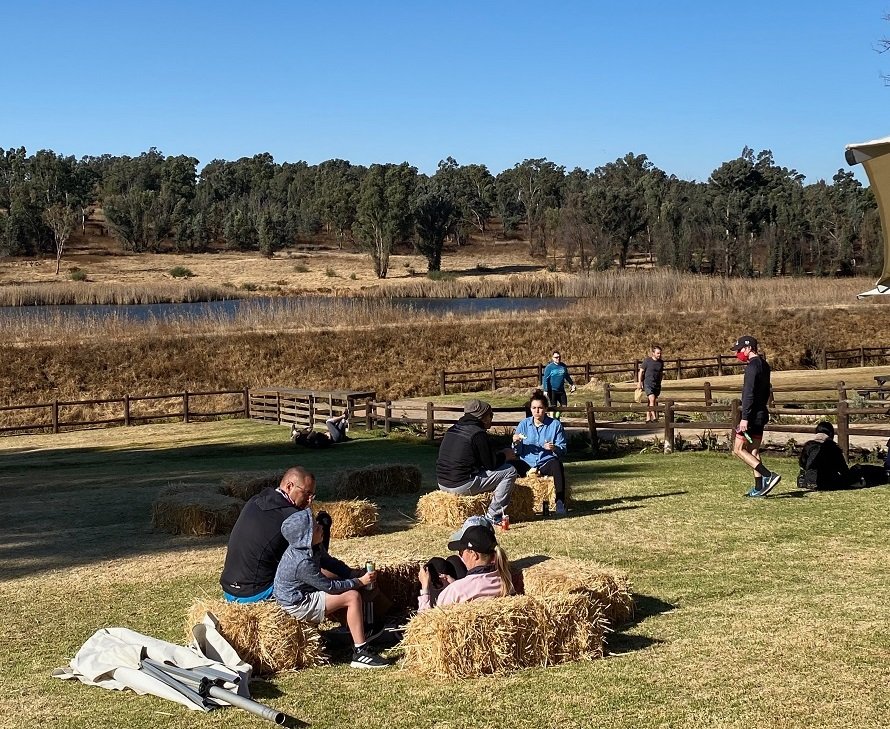 First market 10:00–15:00 on Sat Sep 5
This supremely tasty, neighbourhood market brought together by the same team who founded the famous Market on Main in Maboneng, takes place across the 27 Boxes complex in Melville and is a family-friendly day out dedicated to showcasing the most beautiful designs and delicious treats. There's a fine mix of artisanal producers making the most fantastic breads, farmhouse cheeses, baked treats, salads, sushi, wraps and other delicious ready-to-go meals, as well as cool local design brands, quirky gifts, vintage fashion and refreshing spring drinks served up in the beautiful 27 Boxes gardens.  Daily 09:00–17:00
Probably Johannesburg's largest and most well-known craft market, this is a one-stop spot for all your African souvenir needs, from impressive life-size beaded sculptures to must-have wooden carved giraffes. Happily for the more than 100 traders from across the continent who sell at the market, this most famous craft shopping destination has reopened to the public. Here you can find the widest range of hand-crafted items such as carved wooden chests, colourful paintings, West African masks, local fabrics, those quintessential Big Five figurines, handbags, leatherware, brightly coloured Afro-chic fashion and the must-have Mandela T-shirt. 'This is Africa. We Bargain' is the motto of market traders here, be prepared to negotiate!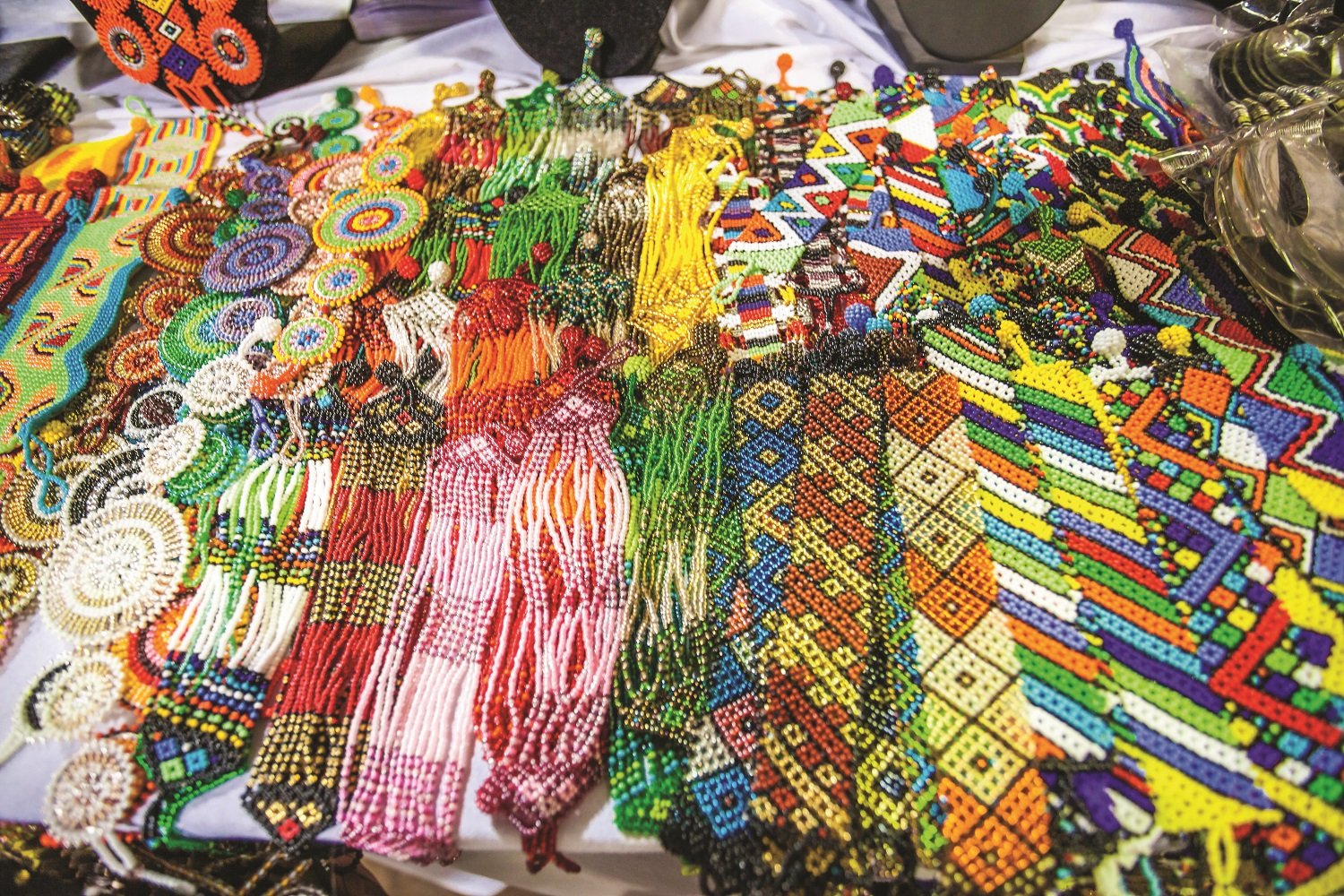 Coming soon
New markets on the horizon include a new monthly market planned to take place every month at Keyes Art Mile. Led by the team from L'Atelier bakery, the new market will be focused on showcasing local handmade design and food products.

We also have it on good authority that the famous Neighbourgoods Market in Braamfontein is planning an exciting new offering to be launched later this year. 

The Market on Main team are also planning a return. Market On Main has two divisions, a weekly Sunday market and a series of pop-up markets (including the Walala Wasala brand). The weekly market has not restarted yet although they are aiming for October as a time to go weekly again, while there is a Market on Main Pop-Up coming up at Design Quarter in Fourways on Thu Sep 24 (Heritage Day).
Markets running pop-up shops
A handful of regular pop-up market events are making a transition to pop-up shops and online retail this spring.

The annual open garden day at Roedean School, A Blooming Affair, is taking place this year online with a charity sale of roses and gardening items through the new online shop abloomingaffair.co.za.

The Kamers / Makers fair, which usually comes to Joburg three times a year, is launching a pop-up shop at Hyde Park Corner mall instead of their annual spring fair. Open from August 28 the new pop-up shop will feature fashion, crafts, gifts and homeware from 70 South African makers and the selection of brands on sale is set to change every month.

Also launching is a new pop-up shop is The Linden Market, whose sprawling pop-up market events at the Johannesburg Botanical Gardens are on hold for the time being (they are hoping to be able to hold a Christmas market in the end of November). The first Linden Market pop-up shop will be open on Sat Sep 5 and Sat Sep 26 at  The Real Mackay lifestyle centre on Mackay Avenue in Blairgowrie.

Subscribe to our free weekly Johannesburg In Your Pocket newsletter for all the latest news and reviews about what's new in Joburg!