The word 'artisanal' gets thrown around a lot these days in the food world. Everywhere you look in Joburg there's a new gin, chocolate or wine label that touts itself as artisanal or craft-made. But what does that really mean? We found out at a beginner's bread making workshop in Maboneng with Babette's Bread.

Babette Kourelos, founder and bread-maker-in-chief of Joburg-based Babette's Bread, defines artisanal as a return to the traditional means of preparing food as our grandparents did it, by using unaltered ingredients and crafting by hand. It's a simple tradition that was lost over the years, abandoned for the ease of store-bought, and with it, a forfeiture of the flavour and nutritional benefits of wholesome, real food. With her popular bread making workshops in Maboneng, Babette is on a mission to make artisanal bread making cool again.

Bread making started as a creative outlet for Babette while writing her BA LLB at Wits University. After graduation she took a hiatus from the law and moved to the United States to apprentice under a French master baker for three months. He taught her the techniques of traditional French bread making – baking out of a wood fired oven and creating everything lovingly from scratch – as she lived above the bakery. Babette was hooked.

She returned to South Africa and set up a small bakery at her parents' house, first taking orders from friends and family, then relocating her kitchen to the CBD and catering for a few local restaurants. She began offering artisanal bread making workshops four years ago. 
Baking bread for beginners
On a Sunday morning in early June, Johannesburg In Your Pocket joined a dozen other curious bread making neophytes at Babette's introductory bread making workshop. Run out of the Built Environment Centre – an airy and light-filled industrial space next to the Arts on Main complex on Fox Street – Babette's weekend bread making workshops are open to everyone, from total beginners to more advanced bakers (she also offers private and team building bread making workshops).

Our crew was made up mostly of casual home chefs curious about the 'real food' movement and how to make healthier food for their families, as well as more than one person who admitted to considering a career change from corporate to bread making themselves.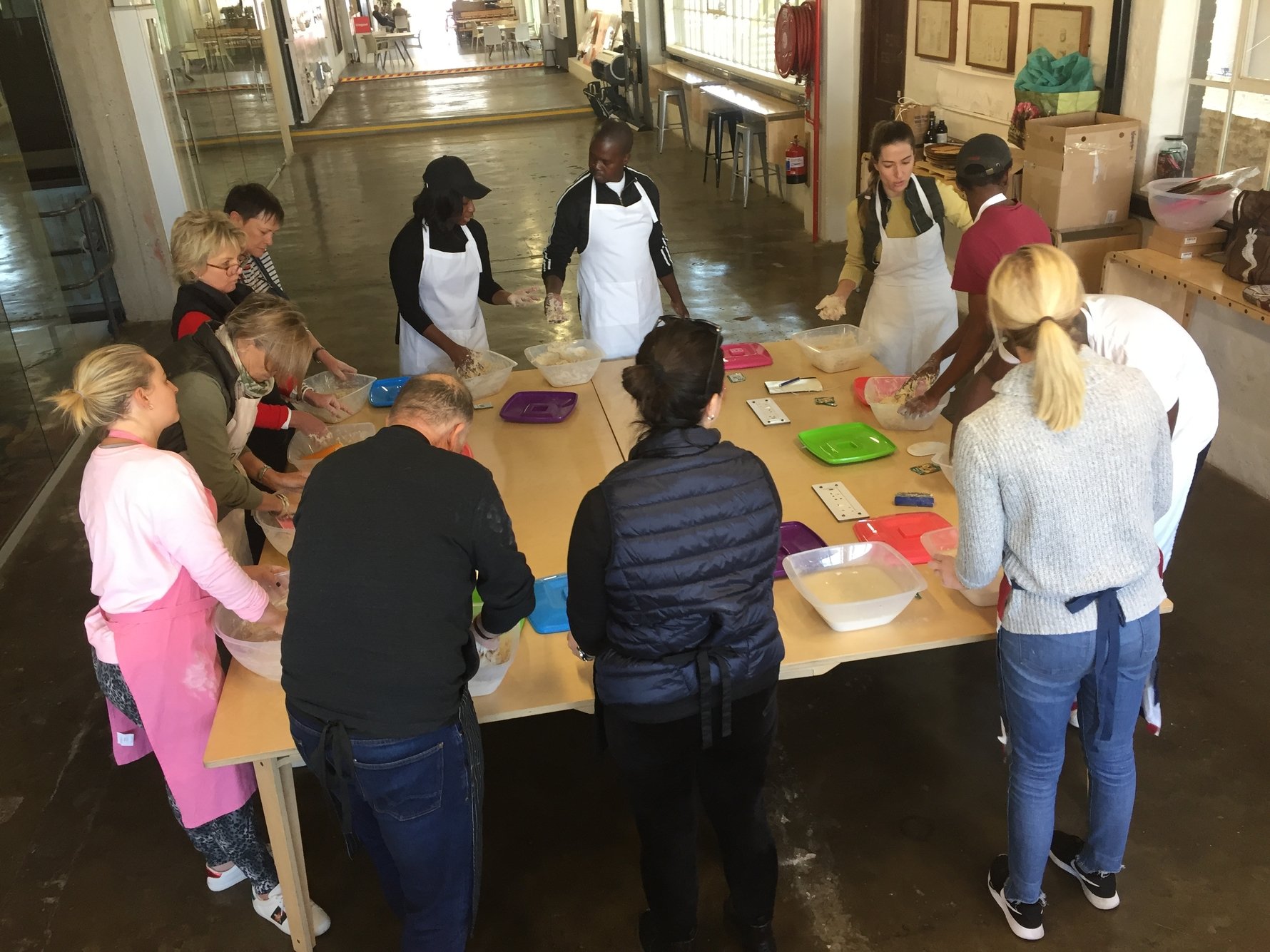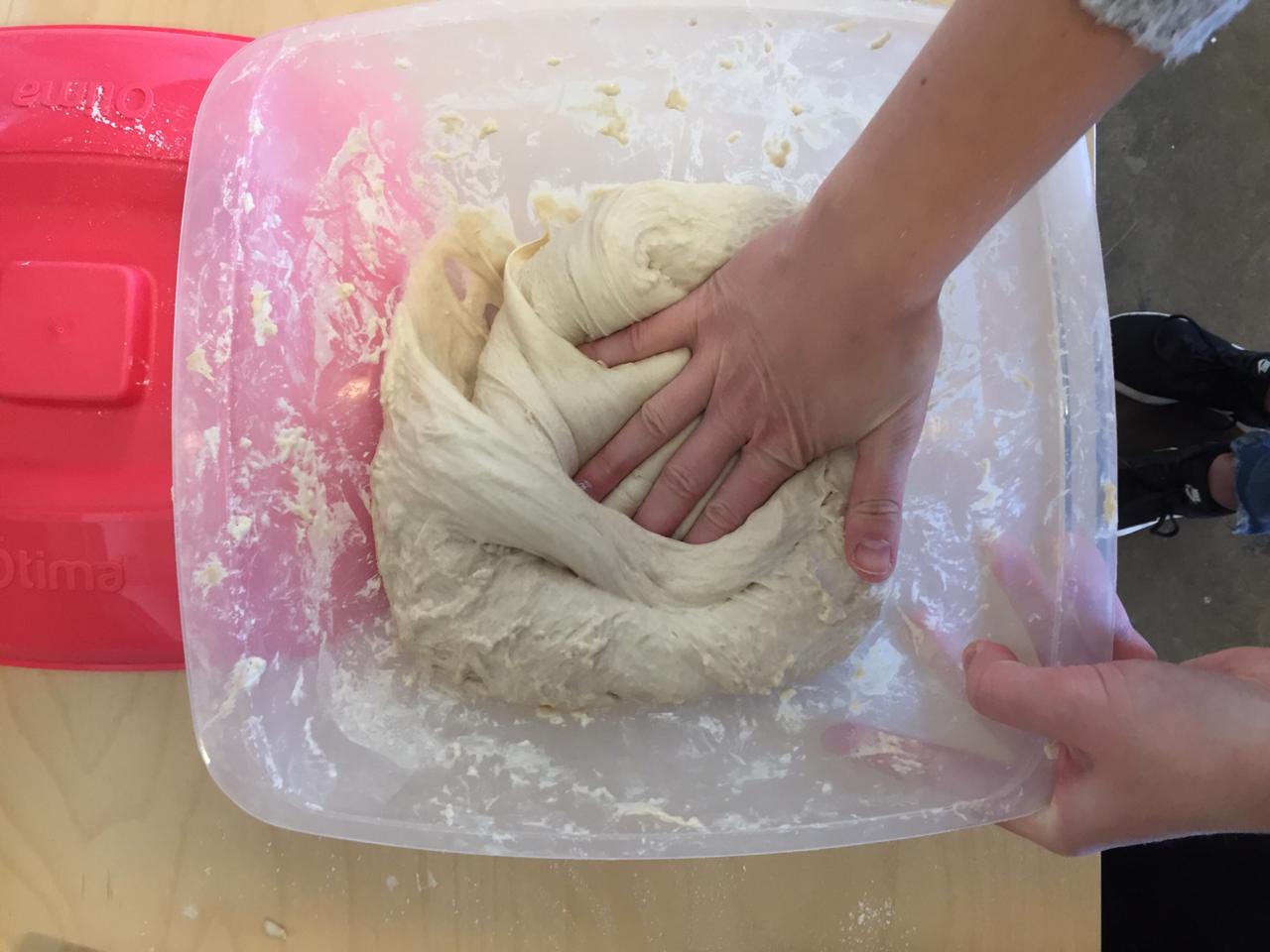 The workshop was lengthy – ours clocked in at nearly six hours by the time the fresh loaves came out of the oven – but thorough, intentionally slowing down to honour the process of artisanal bread making step by step. Babette is a passionate and knowledgeable guide, teaching that making bread from scratch really is accessible and simple once you learn the basics; no wood fired oven or complicated ingredients required. 

The day started with getting our hands dirty: measuring and mixing from a pared down list of ingredients, then alternating between kneading the dough and letting it rest and rise for an hour. While the dough sat, Babette explained the history of traditional artisan bread making, as well as the ingredients, methods and techniques for us to replicate the process at home without fear.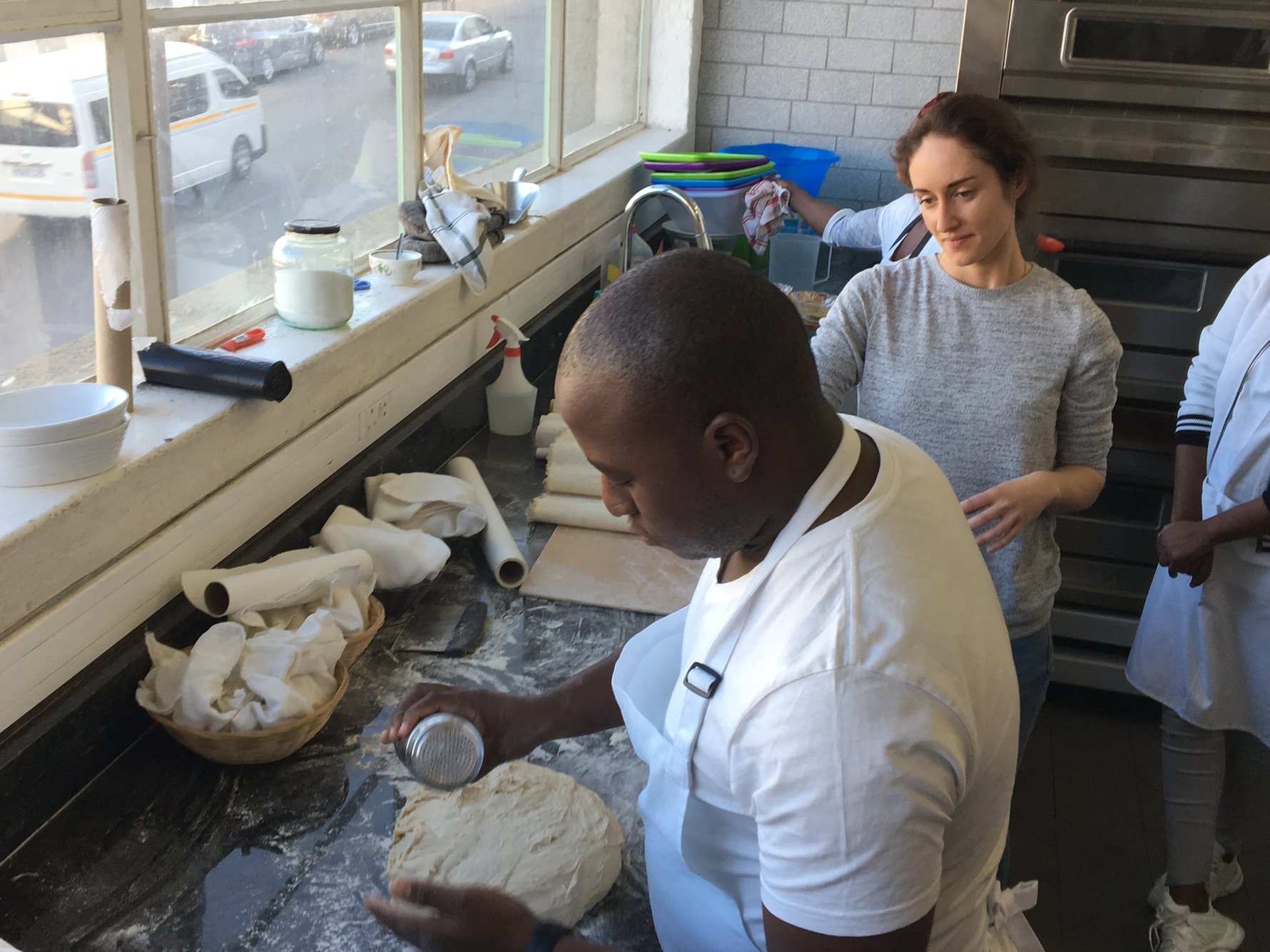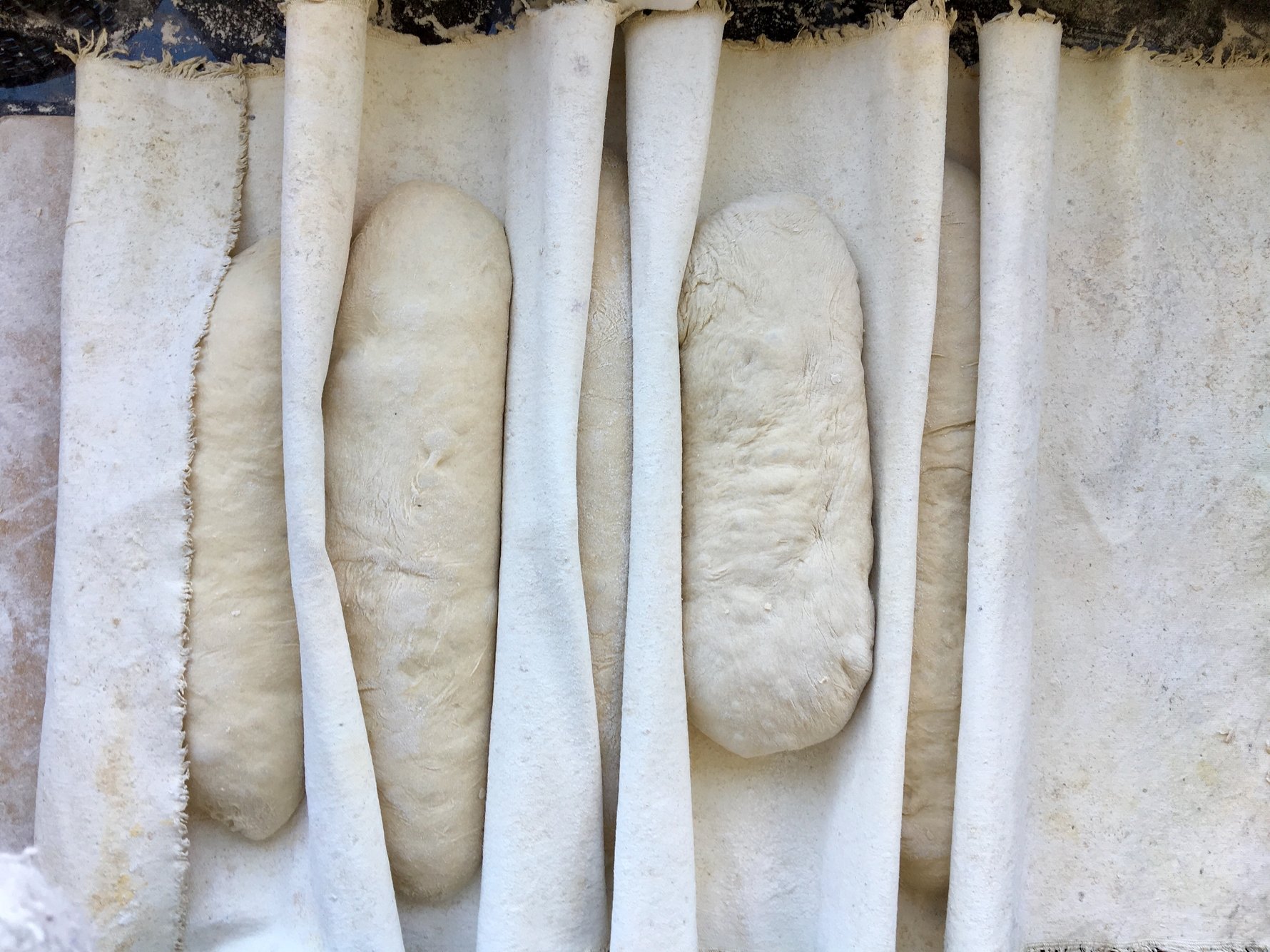 We'll save Babette's standard white flour bread recipe and methodology for her class, but the central theme was this: artisanal doesn't mean costly, complicated or exclusive. It means selecting good-quality whole ingredients such as unbleached, stone-ground flour (which can be found in local supermarkets) and finding the joy in slowing down and using your hands. 

After a few hours – including a sumptuous buffet of cheeses, fruits, homemade spreads and of course a gorgeous loaf of Babette's own fresh bread for lunch (included in the class price) – it was time for shaping, scoring and sending our very own 'dough babies' into the oven. After an anticipatory final half hour, our loaves emerged crispy and warm from Babette's double-decker oven. Everyone left with two of their own personally crafted loaves of bread, as well as a small bag of stone-ground flour to encourage making the next batch with family and friends at home.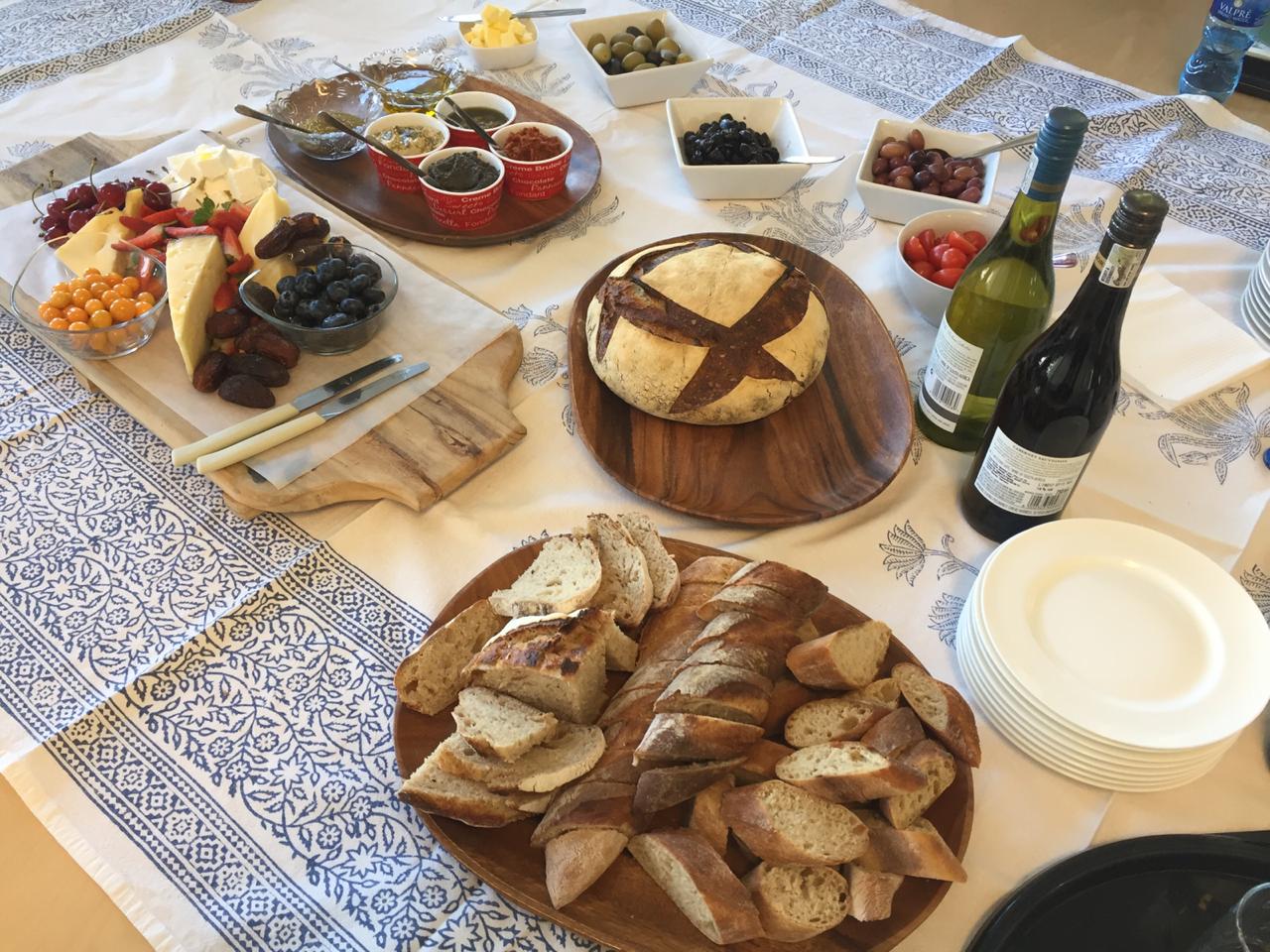 How to book your place at Babette's Bread workshops
Babette's Bread weekend workshops are offered on a monthly basis with classes ranging from beginner to intermediate to advanced level (where she divulges the much-sought after secrets of sourdough!). Keep an eye on Babette's Facebook and Instagram pages where she updates the list of upcoming classes. 

Classes cost R1,500 per person and include all bread making materials, as well as refreshments throughout the day, and a homemade lunch sampling some of Babette's own bread. Find out more at babettesbread.co.za, call  +27 84 516 3014 or email Babette at  babettefrances@gmail.com.

Disclaimer: Article by Caitlin Lesczynski for Johannesburg In Your Pocket. Attendance by In Your Pocket was complimentary, opinions expressed are our own.