NEW! MINI-GUIDES FOR JOBURG'S TOP TOURISM NEIGHBOURHOODS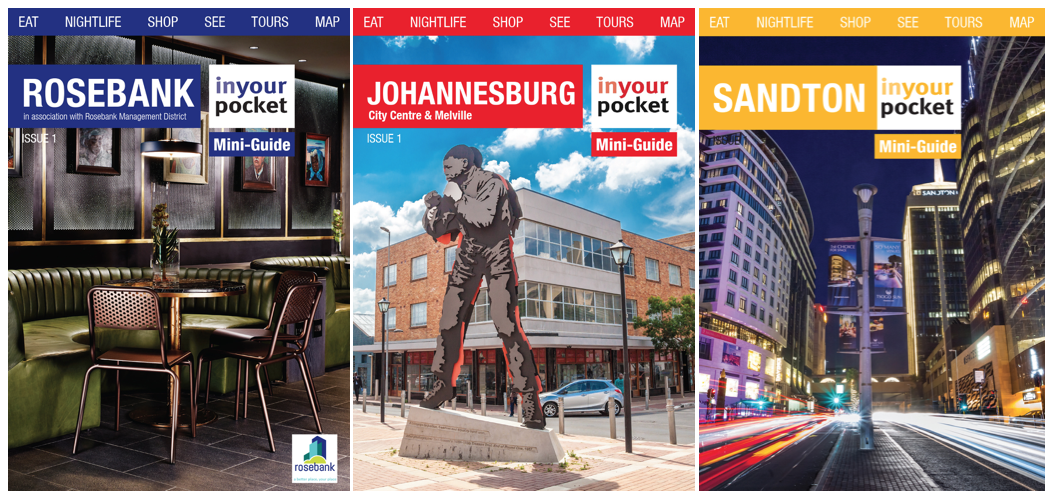 We know that one of the first things that tourists request from hotels – whether visiting Joburg, Rio de Janeiro or Paris, is an up-to-date map that will accurately direct them to nearby attractions. There's nothing we love more than helping business and leisure visitors get more out of their Joburg visit and through our new series of neighbourhood mini-guides we aim to help even more Joburg visitors discover the many attractions waiting just outside the doors of their hotel.

Complementing our popular 48-page essential visitors guide Johannesburg In Your Pocket, we are delighted to announce the launch of our new series of essential Mini-Guides to Joburg's most visited neighbourhoods: Rosebank, the City Centre and Sandton. 


Promoting Sandton with Sandton In Your Pocket Mini-Guide (August 2019)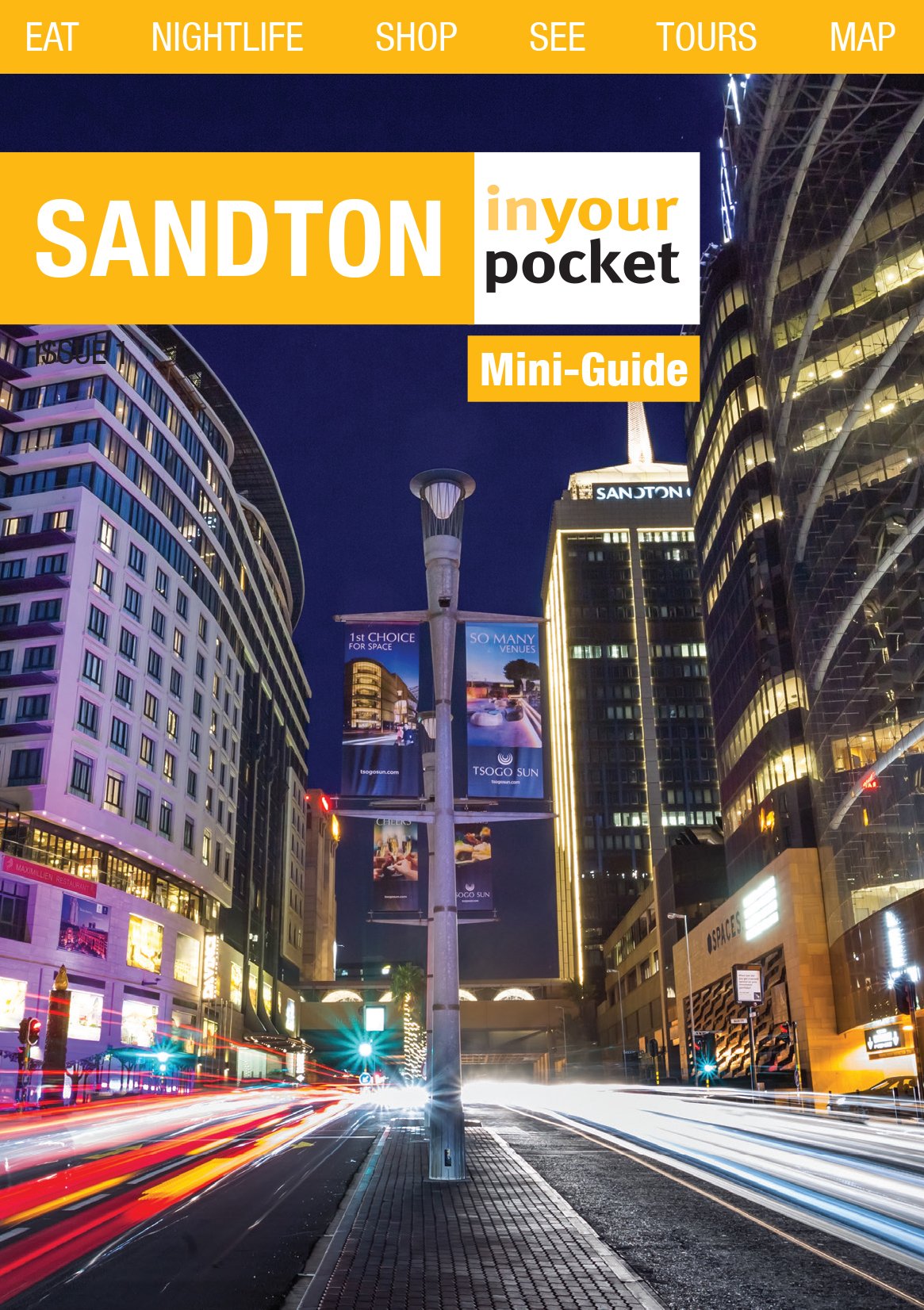 Sandton, and particularly the Sandton Central district, remains the most visited area of Johannesburg by tourists. It is our belief that a dedicated guide, highlighting the neighbourhood's broad array of attractions, is essential to helping Sandton maintain its position as the most popular area of the city among business and leisure travellers. 

The handy foldable Sandton In Your Pocket Mini-Guide will include a comprehensive guide to dozens of the best restaurants, bars, shopping destinations, museums and cultural attractions that Sandton has to offer, complemented by detailed, up-to-date maps of the Sandton Central district and the wider Sandton area stretching all the way up to Fourways and Montecasino. 

The Sandton Mini-Guide will be distributed at airports, the Joburg Tourism welcome centre and at the Sandton Gautrain station as well as at all major Sandton hotels.

Bookings are now open for tourism and hospitality businesses looking to promote their attractions to Joburg visitors in the Sandton In Your Pocket Mini-Guide with a range of advertising packages to choose from, starting from a 'pin listing' highlighting your business on the map to a full panel advertising space. 

Email us at sales.jhb@inyourpocket.com or give us a call on +27 11 268 1490 to find out more about how to spotlight your business in the new Sandton In Your Pocket Mini-Guide. 
Rosebank In Your Pocket and the Rosebank Ambassadors programme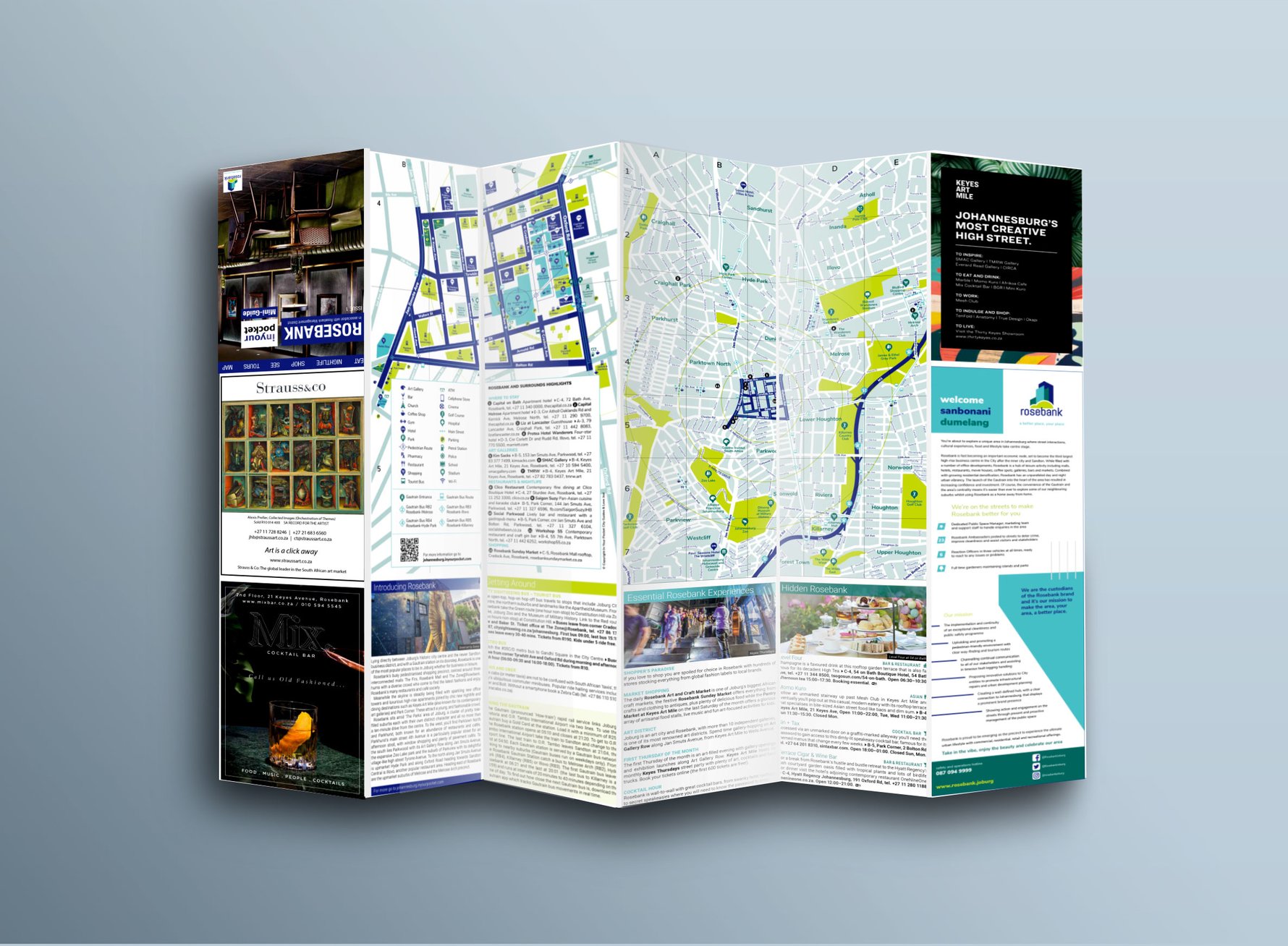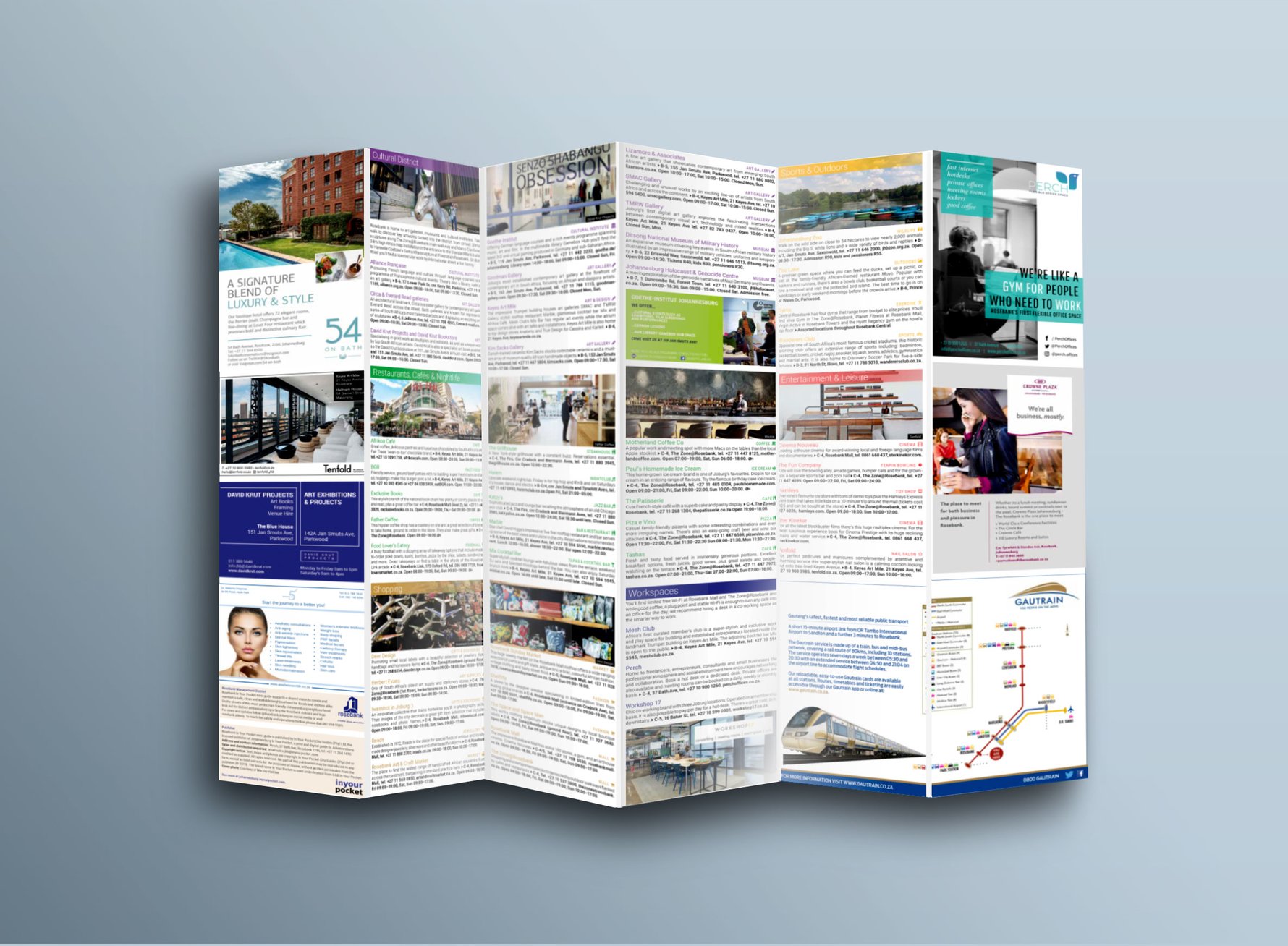 The first mini-guide in the new series, the Rosebank In Your Pocket Mini-Guide, was launched in April in partnership with the Rosebank Management District and is available at all major hotels and guesthouses in Rosebank and surrounding suburbs. Rosebank In Your Pocket is also available at the welcome desks at O R Tambo International and Lanseria airports, the Joburg Tourism welcome centre on Nelson Mandela Square and at the Rosebank Gautrain station. 

The launch of the Rosebank Mini-Guide coincided with the Rosebank Management District's bold rebranding initiative and as part of our partnership we were commissioned to design and conduct a bespoke training programme for the district's new team of 'Rosebank Ambassadors'. A similar programme has been designed and will be launched for the district's hotels. 

It is our belief that by giving on-the-ground staff who interact daily with visitors a more comprehensive understanding of the attractions that await within the immediate neighbourhood, we can better position Joburg's main business districts as places that visitors will want to explore and return to and create a more welcoming and memorable experience of our city.