Pablo Sandton is the second incarnation of the Eggs-Go-Bar that turned a grimy corner of Melville into a sensation with shakshuka dishes and Yemeni flatbreads that gave people a reason to travel across suburbs. During lockdown 2020 Pablo Eggs Go Bar closed up shop in Melville and a few months later opened in a much shinier location at what is now the Mint Hotel in Sandton (octogenarians will recognise it, as it was formerly a retirement home). Our guess is that if owner Louis Roux and partner Leigh Roux have set up shop here it's going to be anything but retiring.  

The new Pablo has gone upmarket, and it's now located in a breezy space that looks onto a poolside facing Katherine Street, offering outdoor seating too. It's a welcome stop on an otherwise unattractive main stretch leading into Joburg's commercial capital.  

The shakshuka and all those favourite eggs dishes are still on the menu – poached, boiled, scrambled or any other way you like them and the Yemeni flatbread is worth the visit alone, rich, layered and buttery the way nature intended.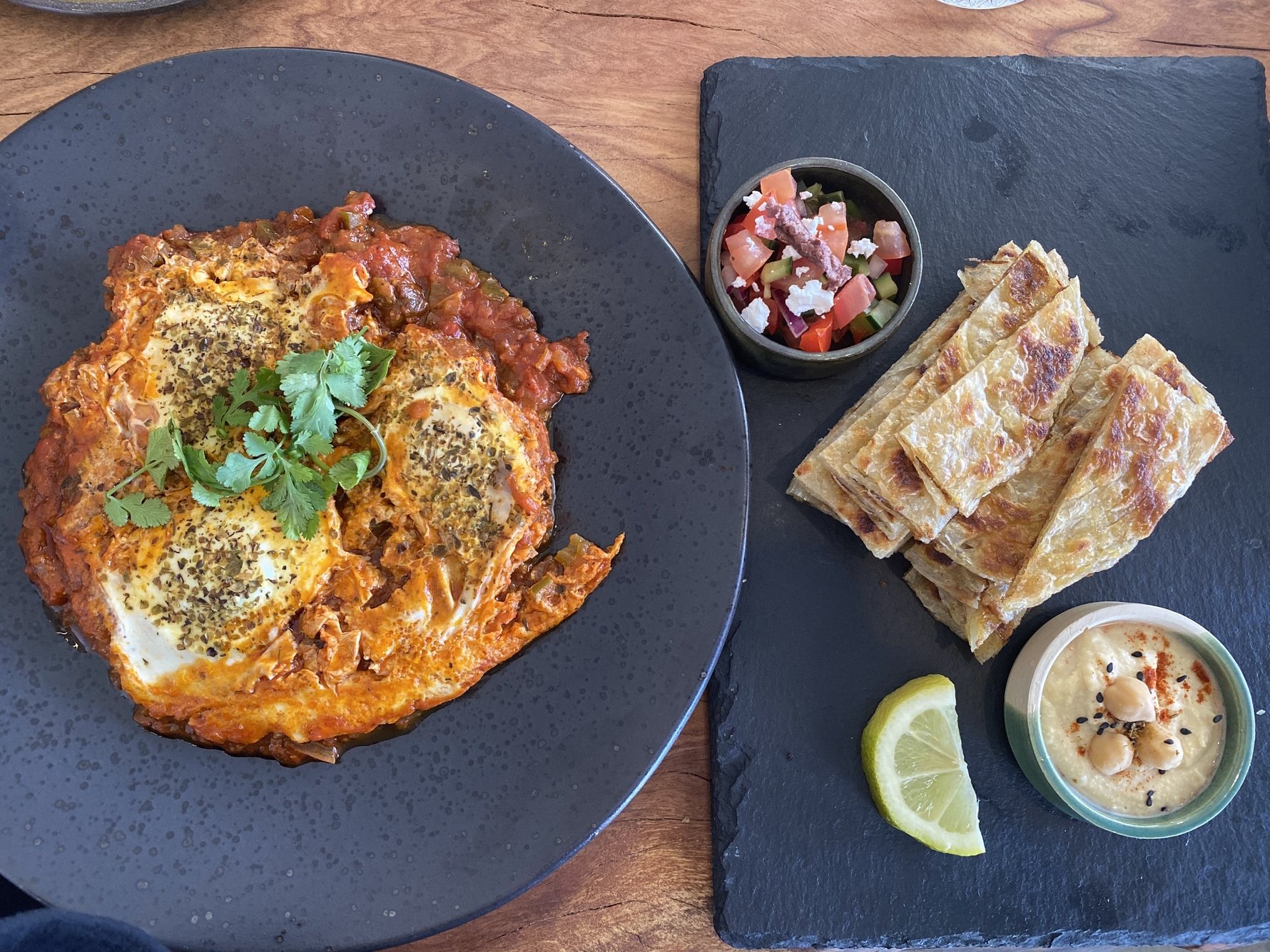 Pablo now has a more serious bar, not just for fresh juices and breakfast Bloody Mary. The menu includes more Mediterranean and Middle-Eastern inspired dishes and the excellent wood fired pizza served at Pablo Dos Manos, the hotel restaurant at Pablo House, the couple's Melville boutique hotel is a menu fixture. Friends fans should order the Regina Philange pizza so you can say that you did. 

The menu is designed with sharing plates and mezze, making  Pablo Sandton a great brunch destination or one for a lingersome lunch with a small crowd.  

The food is still great, as it always has been, and Pablo's many fans have been clamoring for a table since the start. So make sure to reserve yours.  

Get there with the Gautrain: Pablo Sandton is located a ten minute walk from the Sandton Gautrain station.