From world renowned artists such as William Kentridge to younger luminaries who are making a name for themselves on the global contemporary art scene such as Blessing Ngobeni and Zanele Muholi, here's our guide to seven Joburg-based contemporary artists from the upcoming Strauss and Co Contemporary Art Auction that you should know.
WILLIAM KENTRIDGE
A prolific filmmaker, performer and artist, William Kentridge is one of South Africa's biggest art exports. Joburg born and based, Kentridge is also the founder of the Centre for the Less Good Idea, a non-commercial collaborative space hosted at his art studio in downtown Joburg's Maboneng neighbourhood.

His most recent large scale projects have included a 550-metre monumental frieze stencilled onto the wall overlooking the river Tiber in Rome (2016) and The Head and the Load, a performance hosted in the Tate Modern's iconic Turbine Hall in London. Described by Tate Modern as "Kentridge's most ambitious work to date", The Head and the Load was commissioned as part of the series of events marking the centenary of World War I and combines an array of  mediums including music, dance, film projections, animation, mechanised sculptures and shadow puppetry to portray the devastating (and largely unremarked upon) losses suffered by Africans during World War I.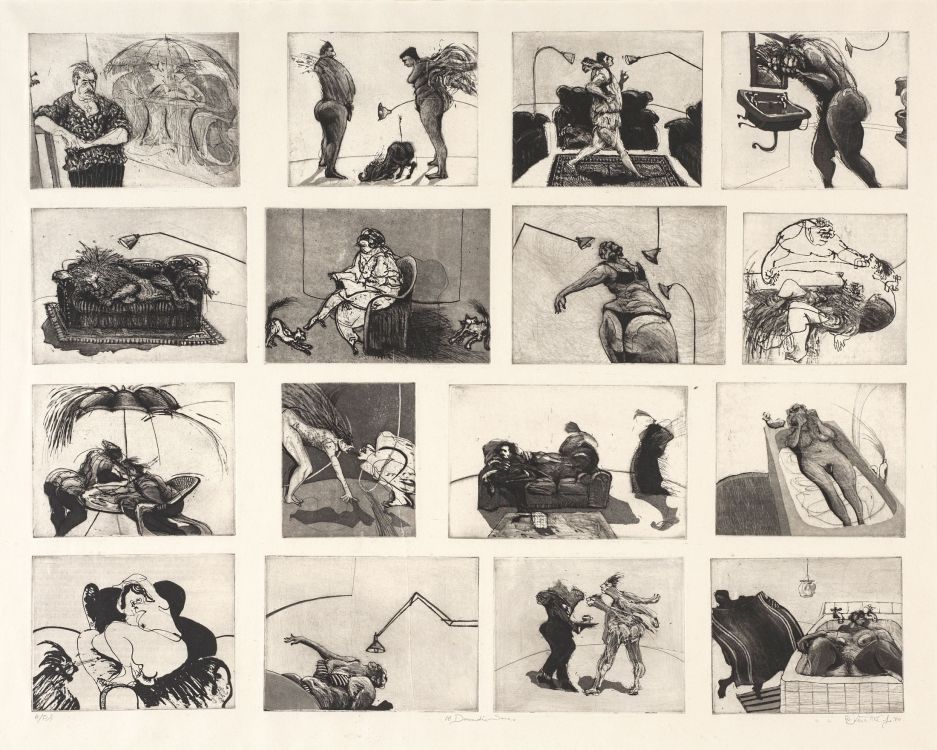 SAM NHLENGETHWA
Sam Nhlengethwa's distinctive collage style is immediately recognisable. A celebrated figure on South Africa's contemporary art scene, Nhlengethwa has played witness to a number of pivotal moments in South African history, including the Soweto uprising of 1976 and the first democratic election 1994, all of which serve as inspiration and subjects for his artworks. A dedicated multimedia artist, Nhlengethwa's works include lithographic prints, linocuts, mixed media collages and even tapestry.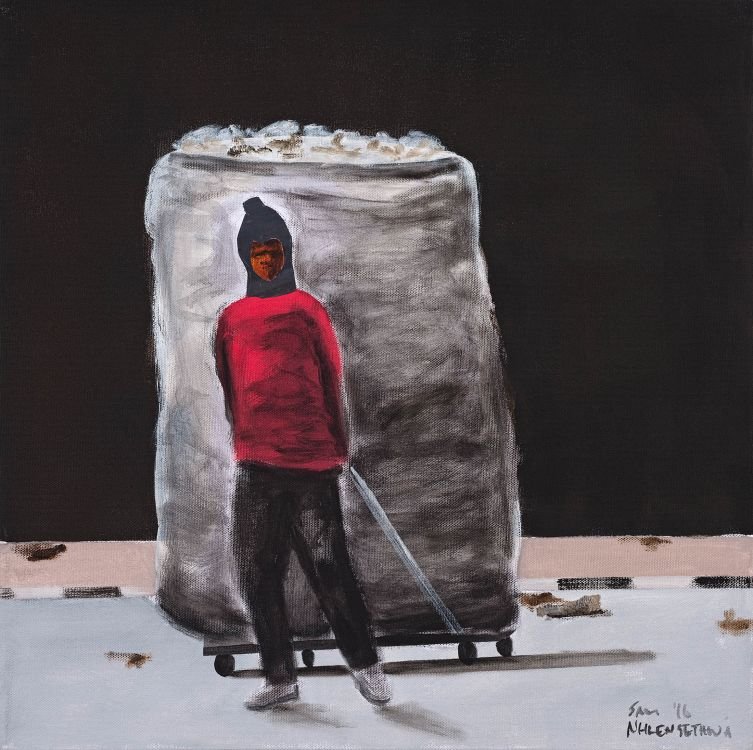 BLESSING NGOBENI
Represented by Joburg's oldest commercial gallery Everard Read, former street kid and now a renowned contemporary painter and sculptor Blessing Ngobeni is one of the city's most exciting young artists. His studio is based in Joburg's artist and makers community Victoria Yards where he sets about conjuring to life his distinctive large scale paintings that are at once surreal and intensely political, exploring deep and often uncomfortable questions about the achievements and failures of South Africa's young democracy. Largely working in paint and collage, Ngobeni has also recently started working with sculpture, installation and film.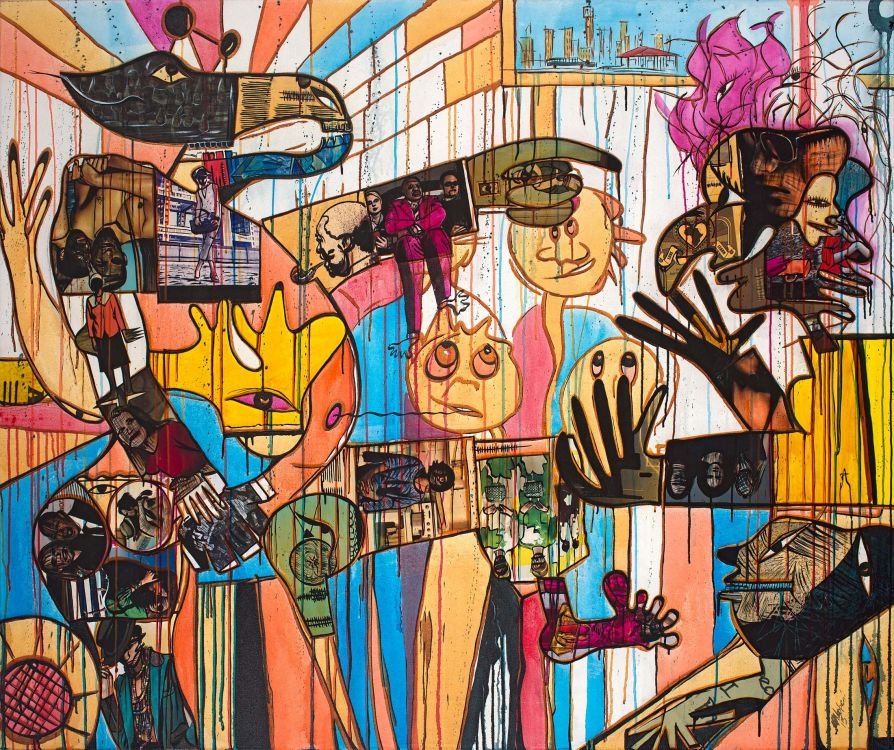 ZANELE MUHOLI
Globally acclaimed photographer and LGBTI activist Zanele Muholi first caught the South African art scene's spotlight in 2006, with her seminal portrait series Faces and Phases. Launched in the wake of the passage of the Civil Union Act which legalised same-sex marriage, Faces and Phases aimed to address the lack of documentation of South Africa's black queer community. Starting within her community, Muholi began photographing black lesbians and gender queer persons, creating a living archive of black lesbian life in South Africa that she is still continually adding to.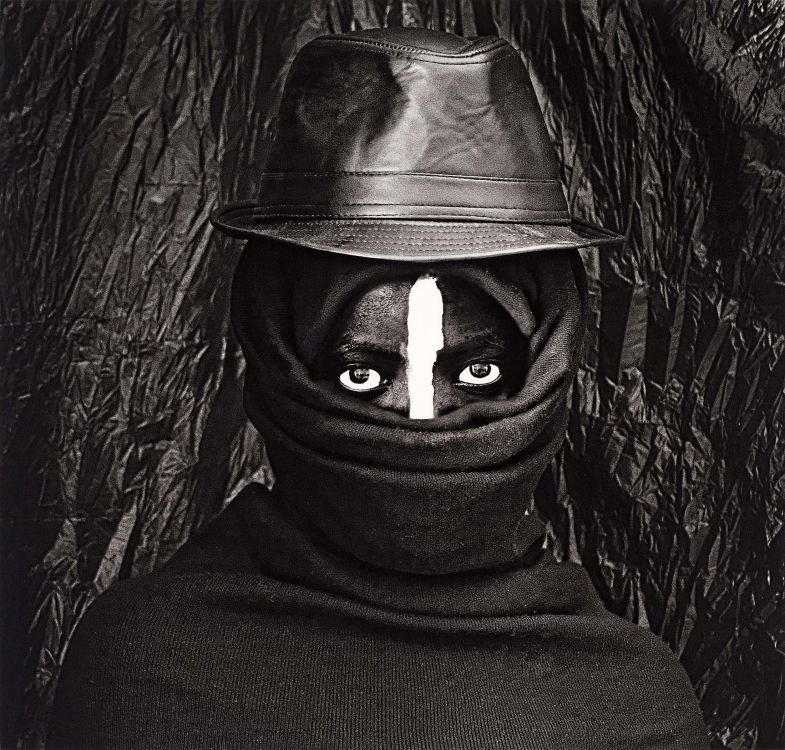 ROBYN PENN
Pretoria-born artist, art teacher and printmaker Robyn Penn first launched her printmaking career in 2011 when she began collaborating with David Krut Workshop on a series of monotypes and gave a lecture to the workshop's team on colour palettes. A concurring motif in Penn's work is cloud imagery, and during her art journey this has morphed from romanticised sky-scapes to beautiful politically charged explorations of climate change denial.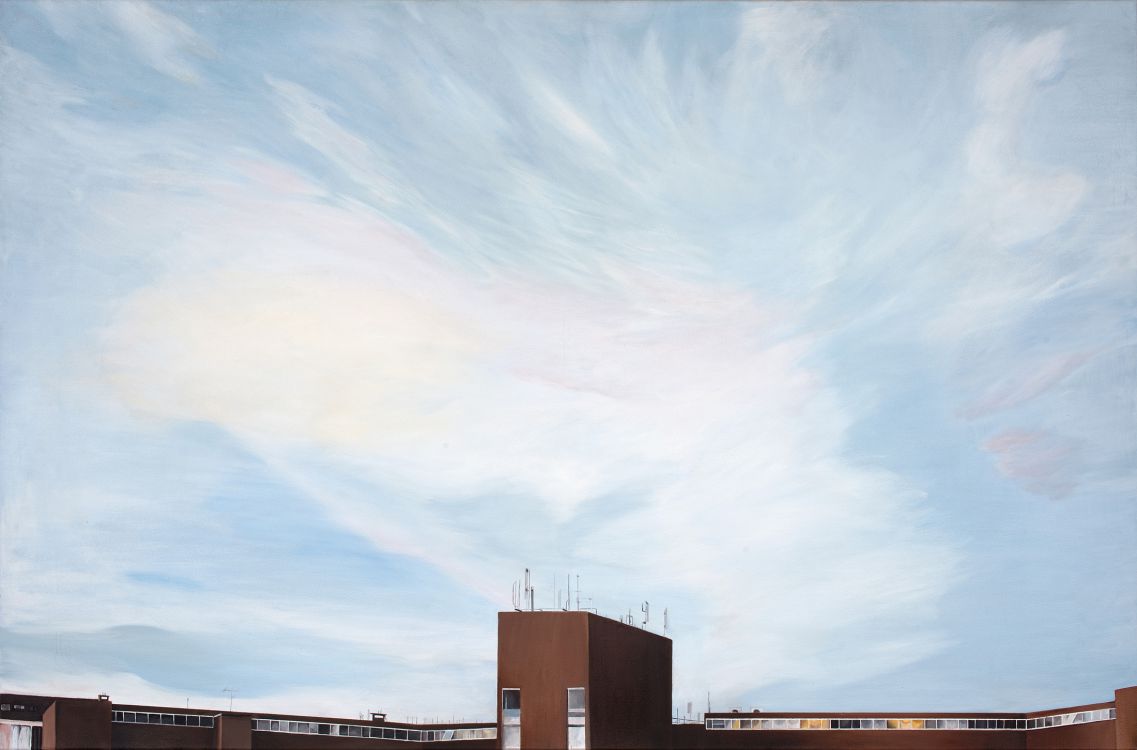 DEBORAH BELL
Multi-award-winning sculptor and master printer Deborah Bell's works often draw from a range of cultures and philosophies, examining the borders between the ordinary and the mythic in daily life. Her artworks start out as quick sketches and drawings made in her visual notebooks with Bell describing her process as "I see these notebooks as my dictionary; each image is like a word that I can juxtapose to create a story, a poem." The resulting artworks are filled with conscious and subconscious messages that are often literally gouged or scratched onto the canvas.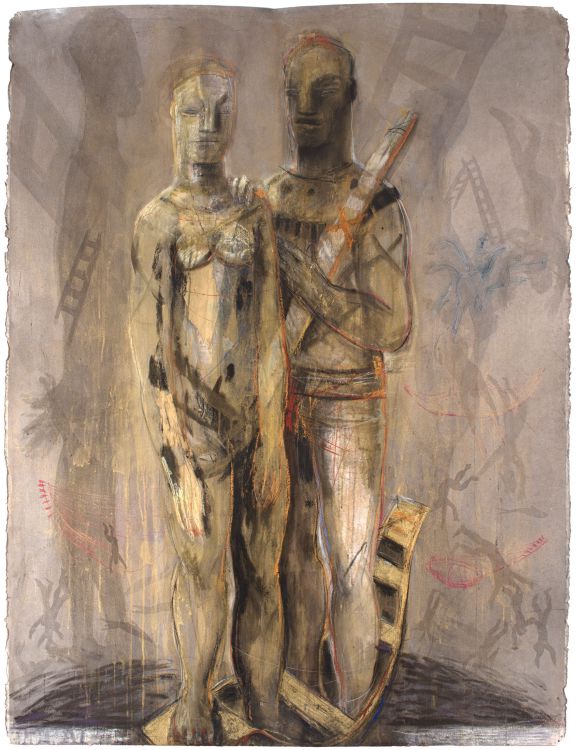 FRANCES GOODMAN
Concerned with the politics of appearance and the power of the social media, beauty and fashion industries to influence how women feel about themselves, Goodman has an ongoing fascination with the boundaries of women's personal and private lives as well as with the broader effects of mass consumerism on society as a whole. In her works she utilises sequins and false nails to create shimmering portraits and textured sculptures that interrogate the portrayal of beauty and the vacuity of our consumerist society.