From the same management who kickstarted the revival of the corner of Bolton Road and Jan Smuts Avenue in 2016 (now known as Park Corner) with the bistro-bar Bolton Road Collection, comes a colourful new spot occupying the same premises, the lively Social Parkwood eatery and bar. A sister venue to the long-running Social on Main in Bryanston, Social Parkwood brings to the neighbourhood an extensive menu of cocktails, craft gins and craft beers, good wines, an upbeat, lively atmosphere and DJs and live music on the weekends.

The old restaurant's interiors have been completely remodelled and by putting a long bar in prime position at the centre of the colourful, graffiti-festooned space and adding long indoor-outdoor counters that look out directly onto the street, the new Social Parkwood reflects the trend in the area for casual hangouts best suited to long cocktail-fuelled evenings. 

As much as Park Corner is still a popular dinner destination, the area has also become one of the liveliest bar-hopping streets in Joburg's northern suburbs that attracts a young, diverse and party-loving crowd. The fact that you get to sit outside and watch the busy Joburg streets, as opposed to simply looking out onto an identikit Sandton strip mall car park, certainly helps in lending the area a certain urban edge that is often lacking in Joburg's newer suburbs. Located exactly on the corner of the two roads, the aptly named Social Parkwood sits right in the centre of all the action.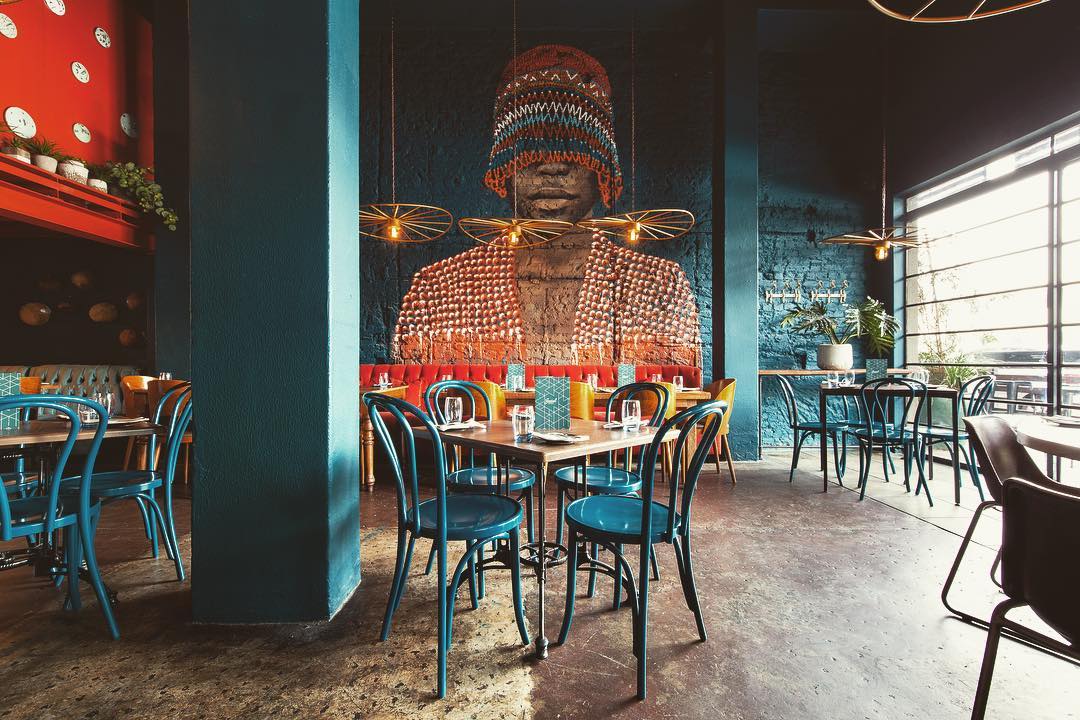 The drinks menu, which resembles a collection of scientific diagrams, is cleverly laid out in a way that will appeal to aficionados of all things craft as well as those who find it very difficult to choose from the myriad of unfamiliar labels that good craft bars typically offer. Labels are presented within a compass whereby the markers point to flavour profiles (such as floral, herbacious or spicy for craft gins and crisp, bitter or dry for craft beers) negating the need to read through long and confusing descriptions. You can't go wrong with the classics and the build your own G&T option (you get to choose your own tonics and garnishes) is definitely the way to go if you are a craft gin fan.

Meanwhile the long cocktail menu is handily grouped into styles such as 'floral and fruity' and 'long and fresh' with plenty of unusual house creations to try. We recommend opting for summery favourites like the Bolton Road Spritz (an Aperol spritz with an added twist of Caperitif, vanilla and grapefruit) or for something shorter and stronger, try the burnt orange Old Fashioned. For once those who don't drink alcohol (or are 'operating heavy machinery' as the menu jokingly puts it) have been considered on the menu too with a decent choice of interesting soft drinks including kombucha, various ice teas and thirst-quenching freezos.

When a bar has the word 'social' in its name you can be hardly surprised to find lots of sharing platters of wings, flatbreads and nachos on the menu. The Social Parkwood food menu steers very much towards the kind of meat-heavy dishes that can soak up a beer or four, albeit elegantly presented and with some inventive twists such as honey and soy sticky pork ribs, amasi marinated and peri-peri fried chicken, lip-smackingly good tapas portions of sriracha grilled prawns, extravagant burgers and a well-executed porterhouse steak. For dessert the crumbly homemade 'crack' pie tart served with milk sorbet ice-cream is a winner. 

Look out for house DJ sets after 21:00 on Fridays and Saturdays and the Social Sundaze party every Sunday from 14:00 with live jazz, funk and soul performers.