Opened in 2020, Sotta Sopra – which translates from Italian into English as "topsy turvy" – got more than it bargained for when the world turned upside down and lockdown became the order of the day shortly after the restaurant launched. It made for a rocky start. 

Fast forward to 2022 and Sotto Sopra has a new chef and co-owner Jared Melamed who will turn your views of Italian food in Johannesburg upside down with his incredible culinary ability. To eat at Sotta Sopra is to dine. It is to experience al dente pasta as "the main dish", "not swimming in sauce", rather delightfully accompanied by it and by an array of ingredients designed to make you want to taste more.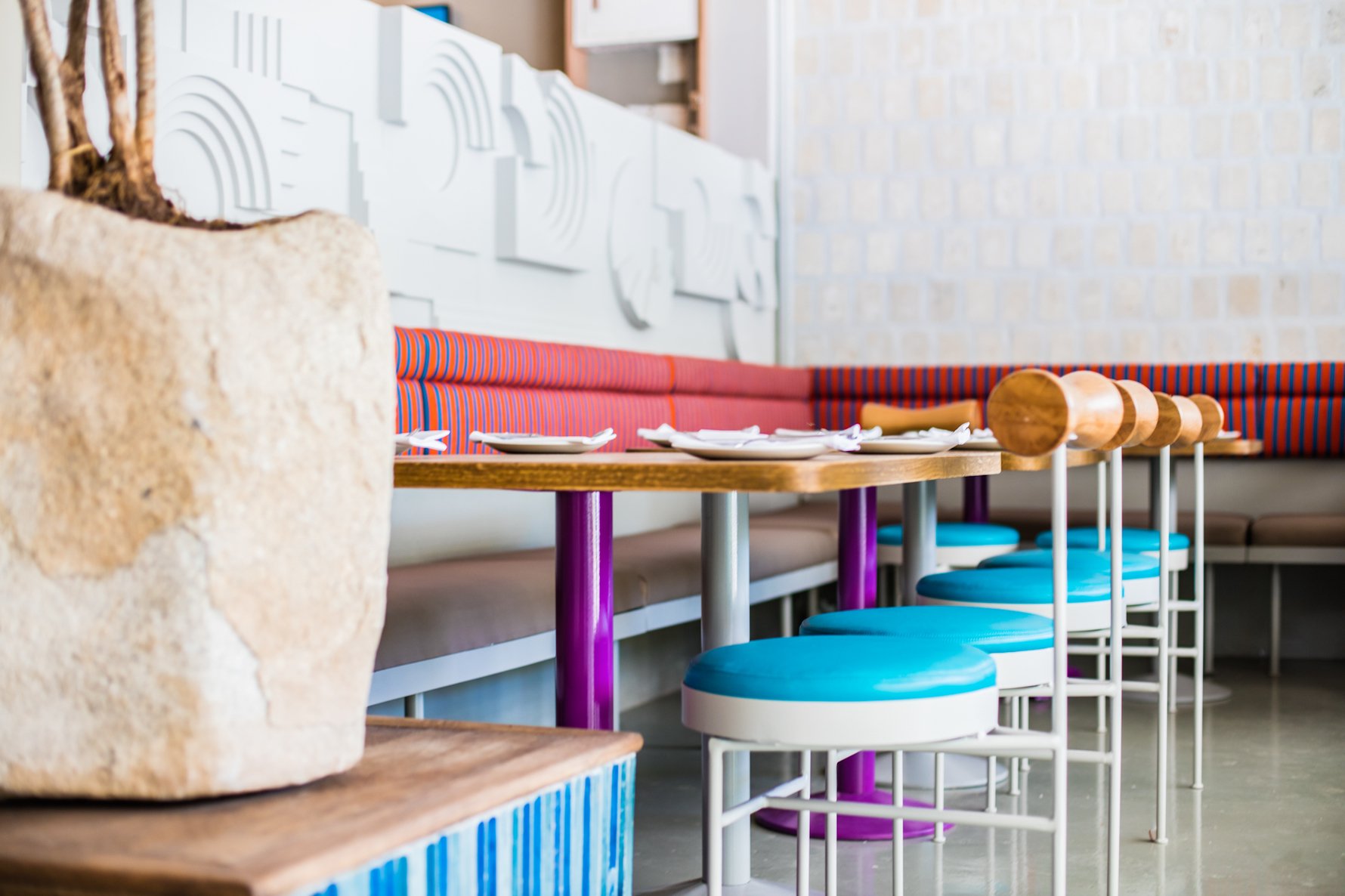 Lobster capellini, a giant raviolo with concentric circles of filling – spinach and ricotta in one and mushroom and truffle in another – glazed with butter, sprinkled with salty parmesan to cut the richness. On another plate we tasted light as a feather pulled brisket arancini with smoked pomodoro chutney. 

After having recently read an article on "death row dishes" we vote for Sotto Sopra's Gnocchi al formaggio as a last meal, little pillowy morsels in a sauce of four cheeses – gorgonzola, gruyere, pecorino and fontina – the sharpness softened by a pine nut and lemon crumble and a dash of tarragon oil.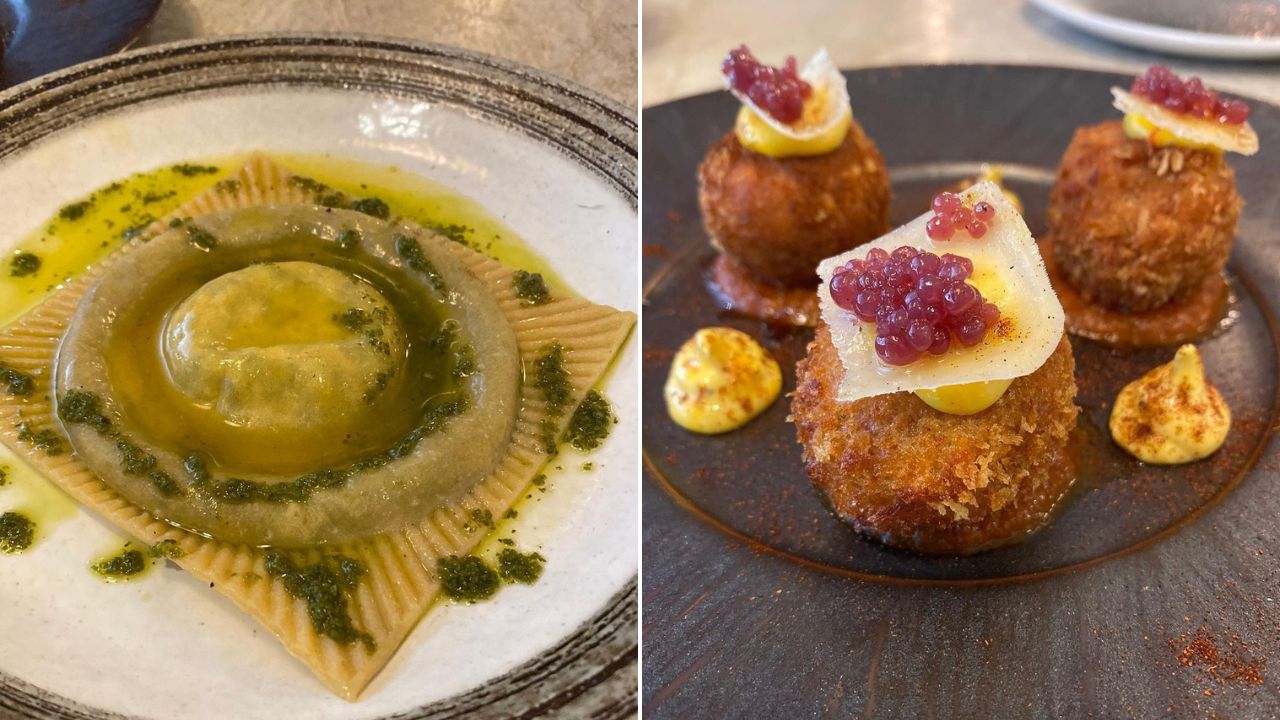 From there we moved onto a delicately plated but hearty osso bucco and saffron risotto, with another dish of prawn risotto. Rich, and flavourful – these are good dishes for a winter's day in Joburg. The neighbouring table ordered from the pizza menu and we made notes to return after spying the burrata pizza.

Chef Jared Melamed is not your average Italian chef. He's not even Italian, but he spent 12 years out of the country in the kitchen and front of house at restaurants all over the globe. He is not a man of many words, preferring his food to speak for itself, and we can attest that it does, and with great eloquence.The food here is an experience – not to be rushed. And it's definitely worth asking for a wine recommendation as the choices are highly considered.  

His partner in the business is Verona-born Pierro Carrara, an industry veteran who owned the original Cornutti of pizza legend in Illovo, and Stelle e Luna in Parkhurst. 

By elevating the food Jared Melamed has no intention of creating snobbery. In fact he is quick to point out he wants patrons to relax and enjoy themselves, to put their elbows on the table.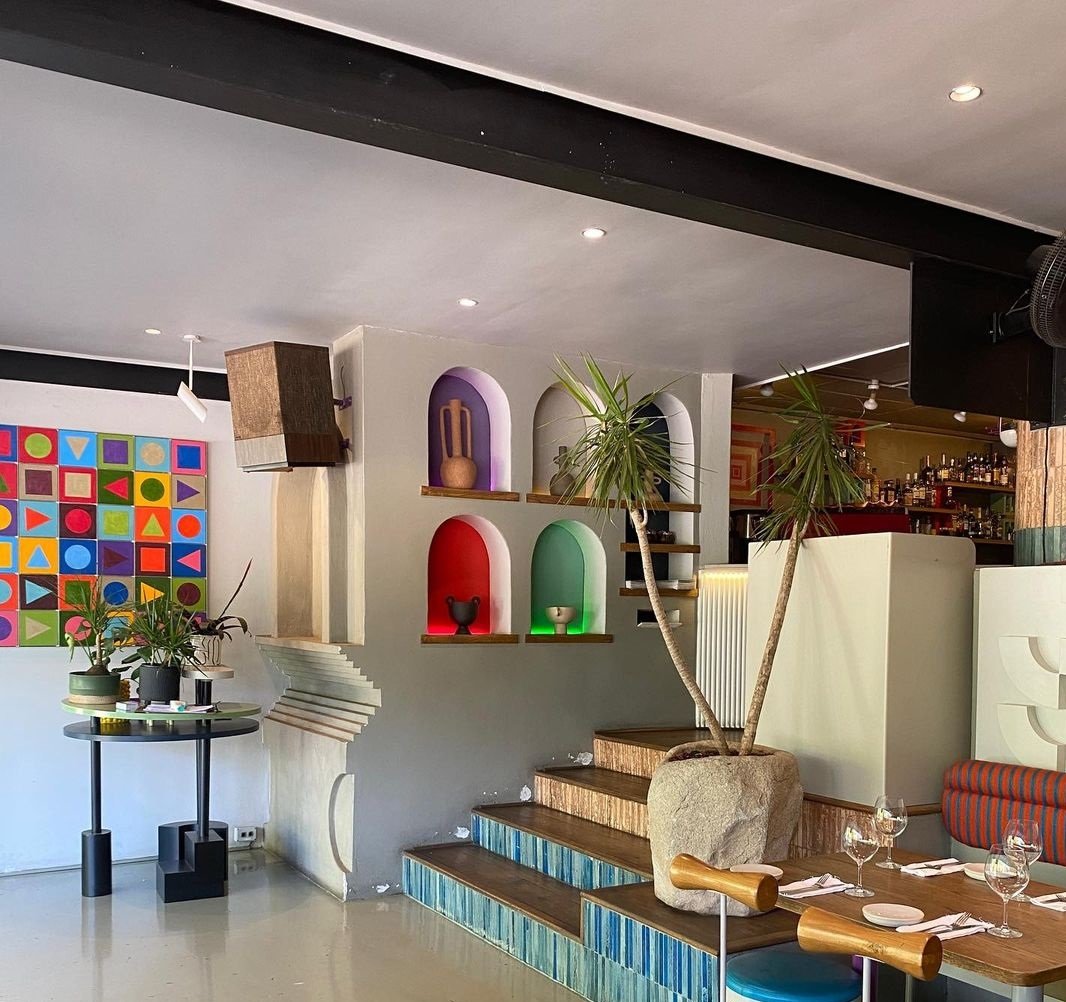 The restaurant on street level at Keyes Art Mile is a statement too – a multi -level destination with upstairs, downstairs and outdoor seating plus a bar-restaurant sectioned off and tucked into the Trumpet building. The colours are vibrant, the furniture custom-designed and highly eclectic.  The space has a warmth and intimacy to it, having been cleverly sectioned off. 

On the "sweet" menu we finished off our meal with a giant profiterole – light and perfectly chewy pastry with vanilla gelato, crunchy hazelnut praline and melted chocolate with a hardened shell that made every bite a sensation of texture and flavour. 

We're already looking forward to a return visit.