Promoting eco-conscious and organic living in one of Joburg's most interesting urban districts, Maboneng, Soul Jozi is a quirky cafe and shop in the creative Arts on Main building that brings an easy-going, happy hippy feeling to the neighbourhood. The only thing missing is staff in tie-dyed T-shirts.
 
Natural, raw, organic and recycled are words that can be used to describe everything from Soul Jozi's menu to the cafe's furniture and crockery. Having previously worked in the organic restaurant and supply industry, owners Kathleen and Richard Arkle have long dreamed of opening their own shop and cafe where they can pursue their passion for promoting healthy, organic living.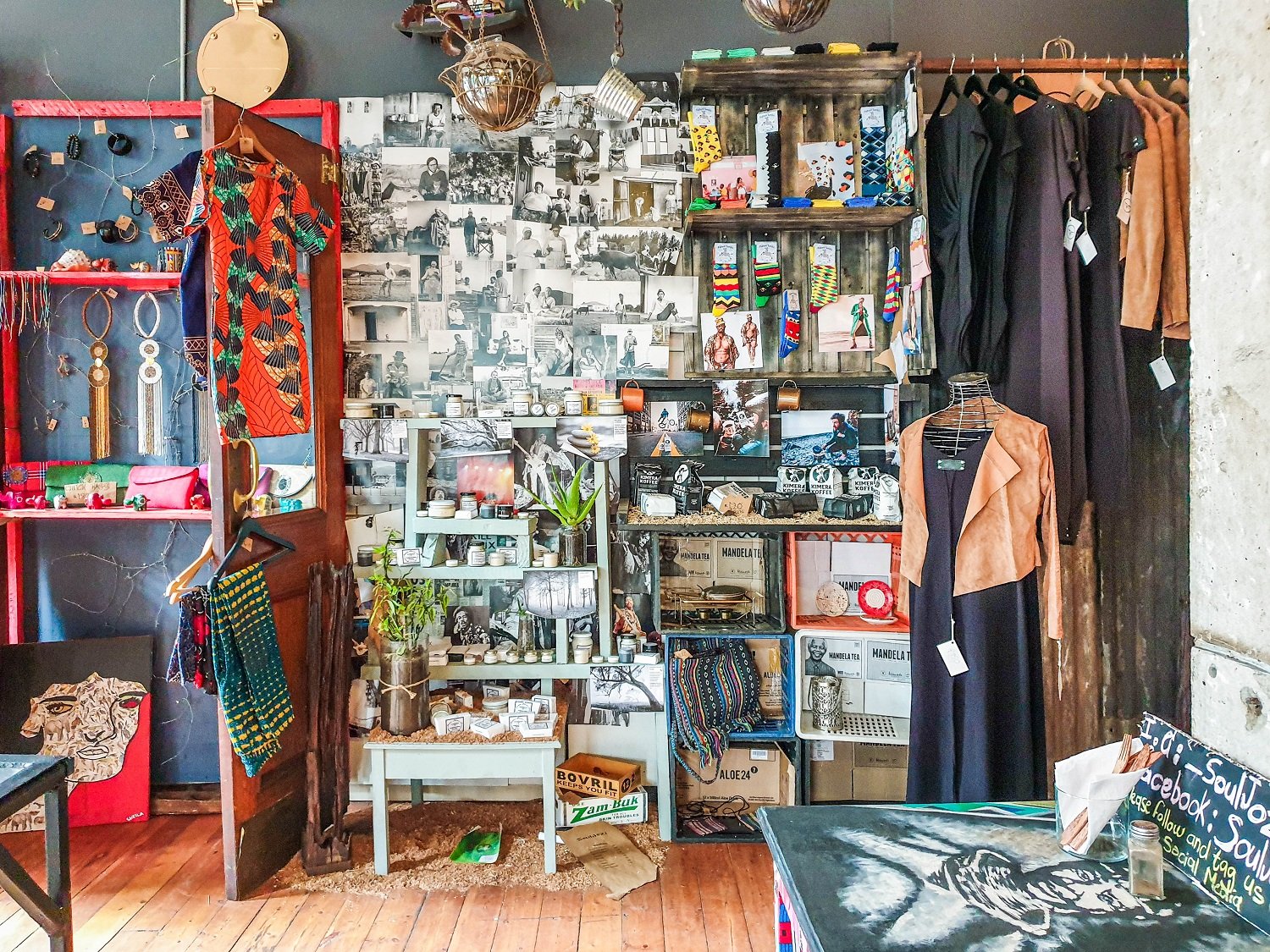 All the furniture in the cafe is for sale and is made from recycled and reclaimed materials, including chairs made from road signs and suitcases, and a Weber barbecue transformed into a table. Abundant greenery, lots of light, and historic features (the Arts on Main building dates back to 1911) combined with a bar counter clad in reclaimed ornate pressed ceiling panels, tin cans that act as planters for dozens of fresh herbs and shelves lined with handmade jewellery and organic beauty products that are all for sale, combine to create a genuinely bohemian atmosphere.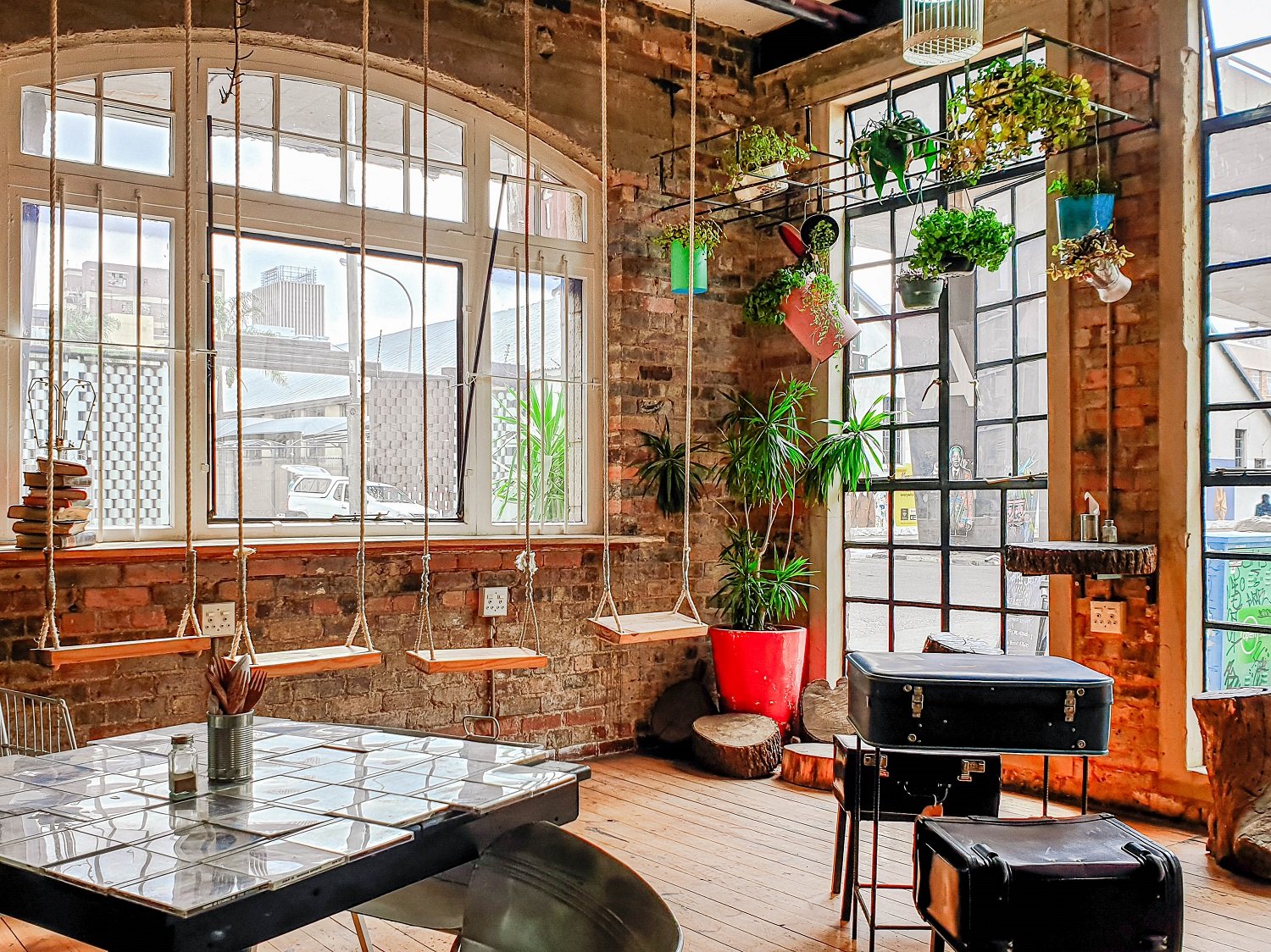 The menu, written up on a long scroll of recycled paper that hangs from the ceiling, lists invigorating healthy smoothies, buddha bowls and chunky salads, all made from locally sourced organic producers.

There's regular coffee or for that extra turbo boost, the special Kimera Koffee. Kimera is a coffee sourced from the Dominican Republic that is infused with a blend of 'nootropics' that are said to increase focus and cognition. We tried the very refreshing kimera iced coffee (sipped through a reusable bamboo straw) and were buzzing for hours. For something more soothing try the Mandela Tea, a 100% organic South African rooibos, honeybush and buchu tea brand that you can also buy at the Soul Jozi shop.

In November 2019 Soul Jozi launches a monthly festival bringing together creative people from across Maboneng, including musicians and artists along with the informal traders operating in the neighbourhood. A fun addition to Maboneng.