The latest online auction by leading fine art auction house Strauss & Co is an especially unique one, devoted entirely to the book, art and selected furniture collection of a single Johannesburg book designer. It's also a fantastic launch point for new collectors with estimates rarely seen on these auctions. More about that later.  

The auction is being hosted entirely online (but we definitely recommend you contact the auction house to arrange a visit to their Houghton gallery - we visited earlier this week and we were blown away by this intimate collection). Bidding is open until 20:00 on Monday March 8 via their website straussart.co.za/straussonline, and we've added a handy guide below on how to take part. 

A lifetime worth of treasures collected by a leading local book designer with a keen interest in design, art and architecture, the astounding collection of rare art books featured in the sale is already attracting major interest. When we visited the showroom to explore we were also very taken by the incredible variety of contemporary sculptural works on offer too.

There are huge monumental works that would be a major wow statement in any suburban garden, as well as much smaller items that will add serious character to any home. Making this sale particularly exciting for those who don't yet own a piece of sculptural art is the accessibility of the works on offer, with estimates on some of the smaller works (by major local names) starting at just R3,000.

We think that the 'Property of a Johannesburg Book Designer' auction presents some amazing opportunities for budding collectors. These are the sculptures on sale that caught our eye.
Rodan Kane Hart
The sale features numerous works by the South African abstract sculptor Rodan Kane Hart, ranging from small tabletop pieces to the towering 6.6 metre tall Structural Palimpsest and the spectacular five-metre long Emerging Illusionistic Bend which is a major highlight of the collection.

Emerging Illusionistic Bend
Size: 201cm; length: 510cm; depth: 45cm
Medium: painted mild steel
Estimate: R30,000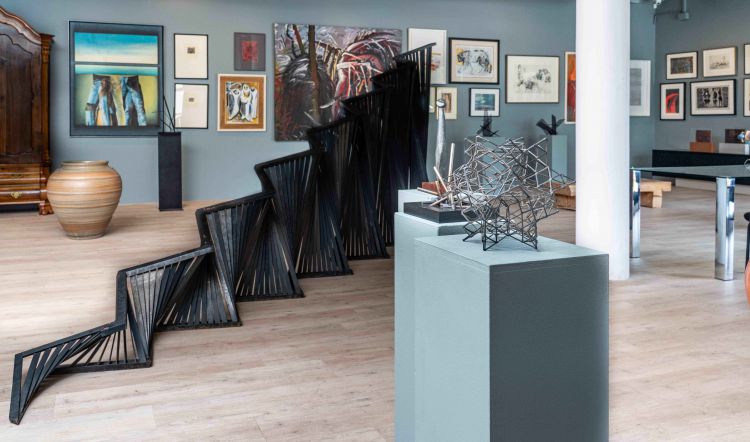 Grate(s)
Size: height: 38cm; width: 47cm; depth: 36cm
Medium: painted mild steel
Estimate: R4,000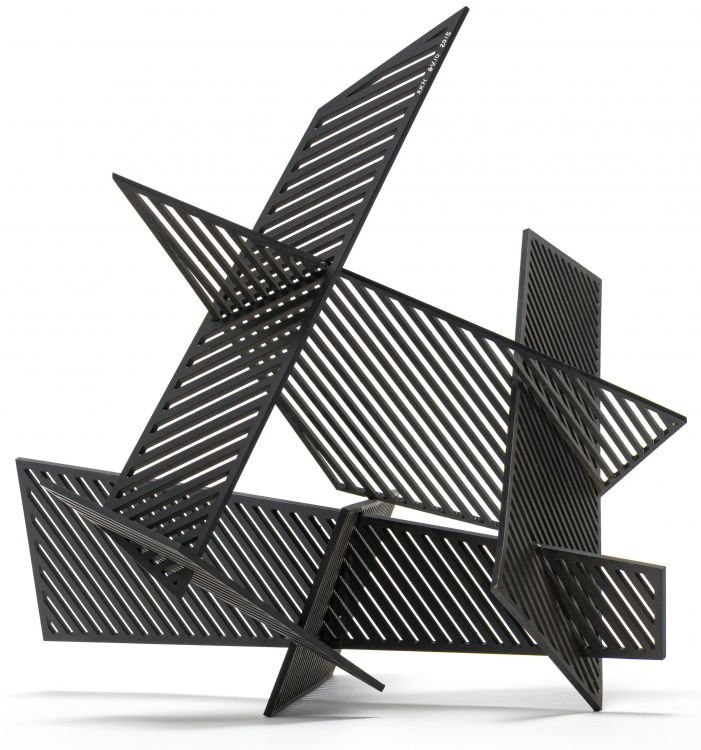 Blockheads and Hexhead, three
Medium: steel offcuts
Estimate: R4,000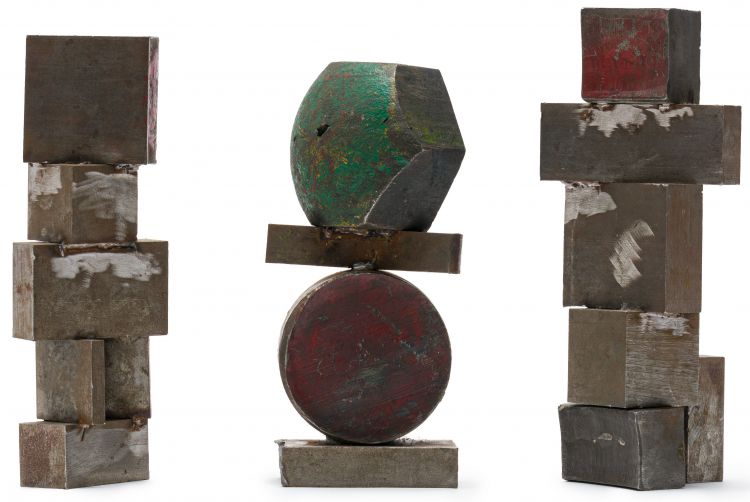 A playful and witty reference to the endless paper trail of Hansard documents that flow out of Parliament. A striking sculpture and statement by Judith Mason, whose political works grace some of the highest institutions in the land including the South African Constitutional Court.

Size: 32cm excluding base, width 21cm, depth 10cm
Medium: mixed media on a painted wooden base
Estimate: From R3,000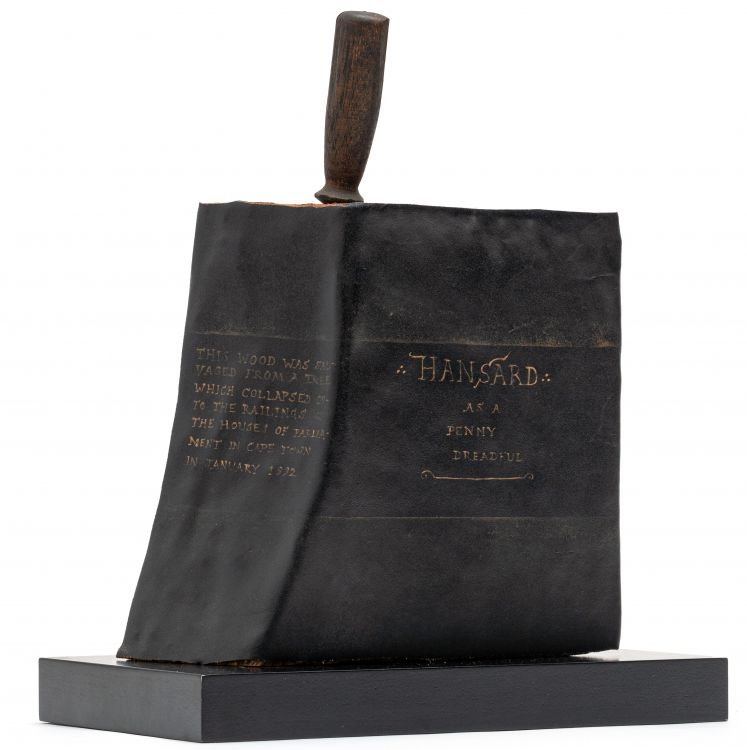 2017 Standard Bank Young Artist for Visual Art winner Beth Armstrong is perhaps best known for her huge abstract public installations, although she also brings a sense of wonder and balance to the small scale too. 

Size: 18cm excluding base, width 19.5cm, depth 15cm, height of base 3cm
Medium: welded steel rods on painted wooden base
Estimate: R3,000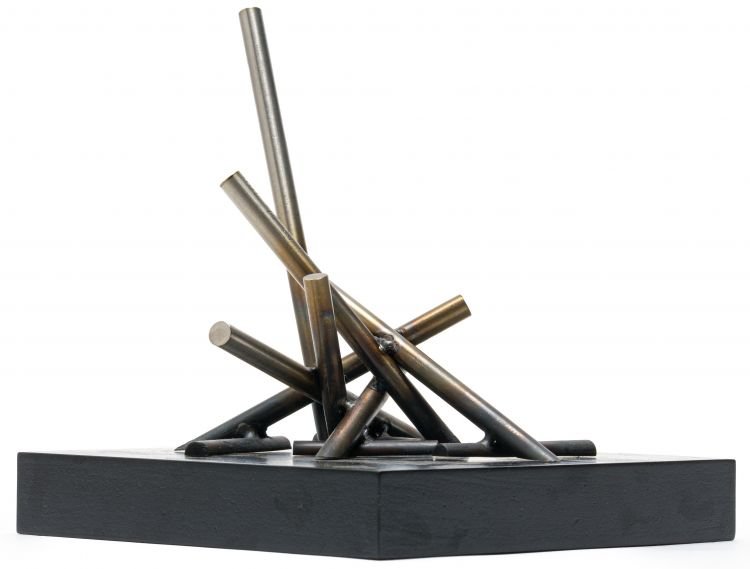 Joburg-based artist Gordon Froud's large geometric works are instantly recognisable. This sale features both a large-scale piece and a much smaller maquette.

Polyhedron
Size: 2.45m width, 2.8m depth 
Medium: welded steel mesh
Estimate: R 20,000-R30,000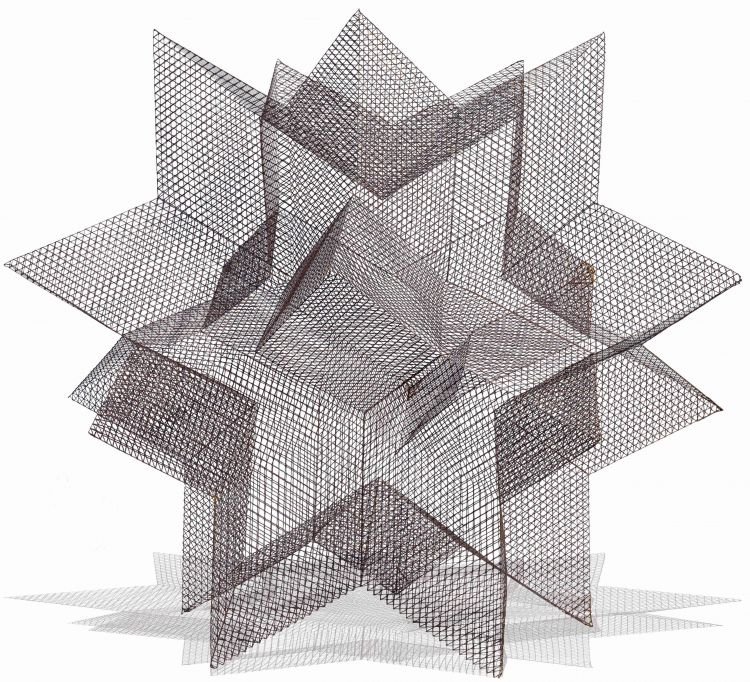 Extruded Polyhedron
Size: 25cm width, 30cm depth
Medium: welded steel mesh
Estimate: R 3,000-R5,000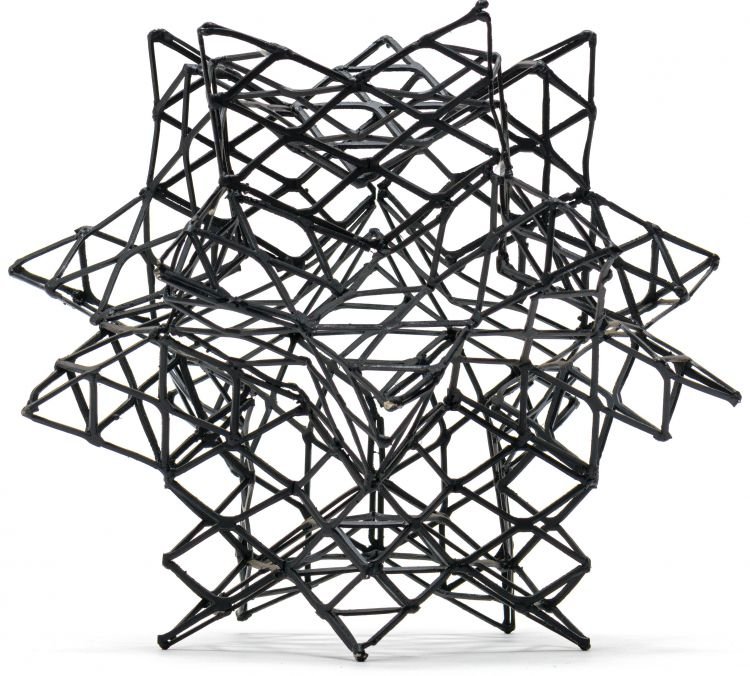 Johannesburg-based potter Digby Hoets is well-known for his large-scale ceramic jars, which he has been making since 1973. 

Large Green and Brown Vessels, two 
Size: each height 81cm, diameter 71cm
Medium: glazed ceramic
Estimate: R12,000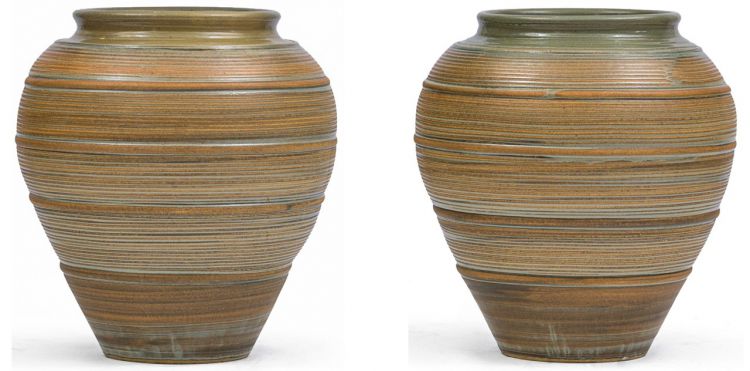 Venda artist Noria Mabasa is well-known for her work primarily in wood and ceramic sculpture. 

Horse I and II (sold separately)
Size: height 41,5cm, width 36cm, depth 33cm
Medium: low-fired ceramic
Estimate: R4,000 each​​​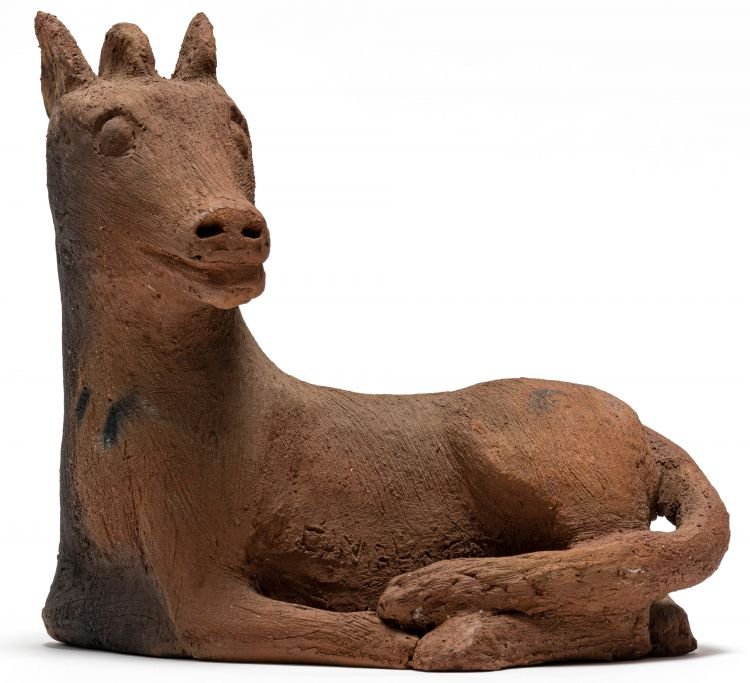 How to bid at Strauss & Co's Online Auctions
Head to Strauss&Co's website. Register online through the "Register to Bid" link and complete the short form. This can be done from the moment the sale opens. You can browse the online auction by lot, department or artist, with a filter option allowing you to also search for items based on price or keyword.

Clicking on "Submit your Bid" brings up the bidding pop-up window, which features a "submit "button that allows you to accept the next bid value. Up to the last hour of the auction, if you have an active bid you will receive an email and an SMS when you are outbid on a lot. Successful buyers will receive an email after the sale has closed, detailing purchased lots and check-out procedures.