What makes a cocktail? Is it the process of flamboyantly mixing and shaking? Or the extravagant presentation? The cheeky name and over the top glass brimming with dry ice? When does a gin and tonic stop being a simple G&T and become a fully-fledged 'cocktail' with an appropriately significant price tag? 

At the slick Mix Cocktail Bar in Keyes Art Mile, chief mixologist Devin Cross and his team are determined to take on these questions, making you rethink the basics of what a cocktail is and what mixology means, going beyond the theatrics of an elaborate pour and getting stuck into the serious alchemy of mixology and the art of fermentation.

If you appreciate cocktails made with the same approach to ingredients, flavours and provenance that you can expect of a contemporary fine-dining chef, you will love Mix's take. Chief mixologist Devin Cross counts culinary innovators such as the maverick Asian-American chef David Chang of cult New York restaurant Momofuku and the renowned pastry maker Christina Tosi (who basically defined the flavour that is now popularly known as 'birthday cake') as some of his many inspirations. Taking cues from the global trend of experimenting with the relationships between flavours and emotions, process and presentation, Devin spends months at a time building and refining each new seasonal cocktail menu at Mix.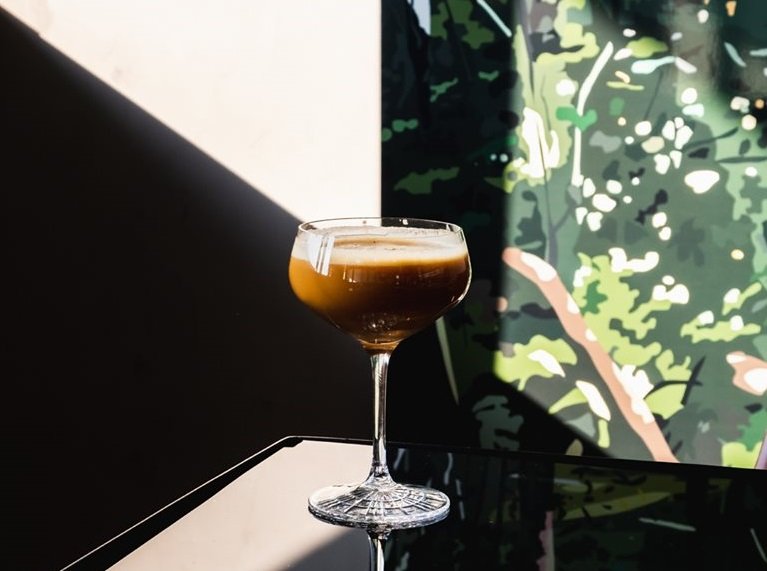 "It can take about four to five months to perfect the cocktail menu, by which point of course we are already thinking about the next one. We experiment a lot with fermentation in our drinks and to make any single fermented drink, like a kombucha for example, can take up to a week. It takes time to build up the pantry and perfect the flavours and balances of our fermentations and pickles that we want as the base for our new cocktails" he explains as he carefully preps his workstation at the bar to take us through his latest menu 'Morosko', which is inspired by his travels in Scotland, Russia and Scandinavia.

First up comes the Gallic Malic, a foray into Devin and his team's most enduring passion, fermentation. A base of Jameson Select Reserve is mixed with a green apple kombucha (or 'booch' as the bar staff call it) and a hint of hazelnut Frangelico is added to the distinctly autumnal flavour mix, an unusual cocktail that gently gets your mind whirring as it works out the unusual mix of flavours and carbonation.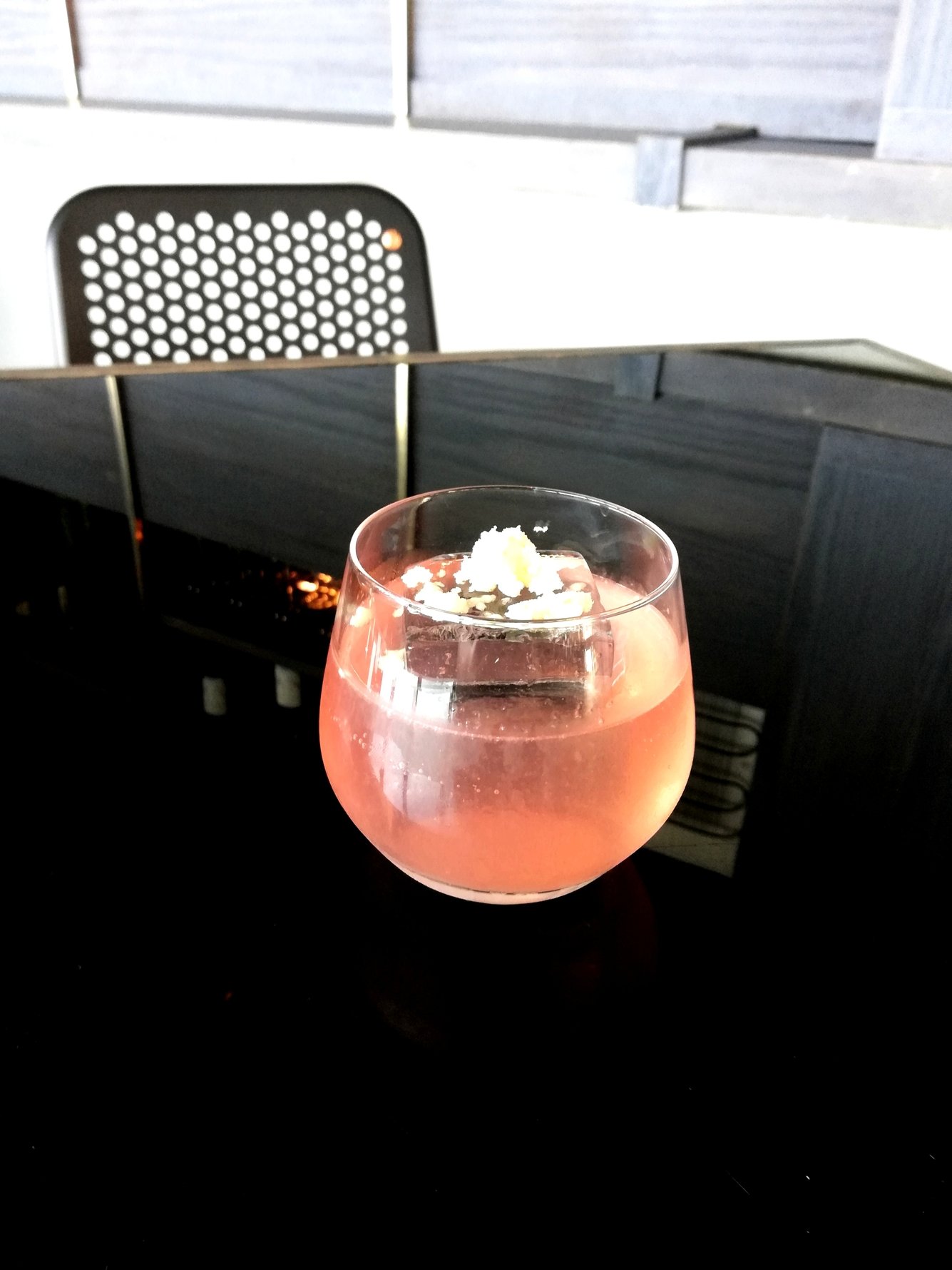 Devin considers the process of making kombucha, and then proceeding to try and make batch after batch that achieves the same consistency, as in itself a form of mixology. "There's an art to balancing everything, the acidity, the carbonation and the sweetness. You can play around with kombucha as much as you want and experiment with what you put in it to pair it with anything from super sour to super sweet. It can be wildly different every single time. That in itself is mixology." 

This fascination with fermentation reaches its peak with Mix's mastery of the traditional Russian drink kvass, part of another fun new cocktail on the 'fermentation situation' section of the menu. Sometimes called 'Russian cola', kvass is an unusually refreshing fizzy fermented drink made from rye, bread, raisins and yeast. For Pass the Kvassier Devin mixes it up with cardamom flavoured vodka and a spritz of orange blossom. Having tried real Russian kvass in Russia ourselves, we can attest to the brew's authenticity. It is bready, fizzy and very refreshing. Meanwhile for a taste that's closer to home the Mix team have also perfected their own traditional mageu (made from fermented maize meal) for the bourbon-based Dr Mageu.

The new 'Morosko' cocktail menu at Mix isn't only about fermentation and unusual new flavours, remixing the things you think you know to create something completely new is also part of the fun. Such as the very refreshing My Sharona, a smooth and herbaceous rum and tonic made with rum, a hint of roasted sharon fruit and Symmetry spice tonic essence.

Or The Hudak, a creamy twist on an espresso martini made with coffee from local roasters Father Coffee and, intriguingly, baked sweet potato that has been distilled into a syrup and mixed with tequila. Topping it off is the tiniest hint of salt, an ingenious secret ingredient that cleverly boosts the coffee flavours. 

Other standouts include the Cosmo Kramer, a fresh twist on the Cosmopolitan taken out of its girly glass and given a little fizz, a hint of pink peppercorn and topped off with 'beach scented cologne', a whimsical sprinkle of fake 'sand' that somehow suggests the texture of sand in your mind while also melting away into nothing on your tongue. We also enjoyed the ingenious Shantaram,  a sophisticated new play on the South African sweet wine Muscadel mixed with spicy chai tea flavours and served with fresh curry leaves –  imagine an Indian version of mulled wine.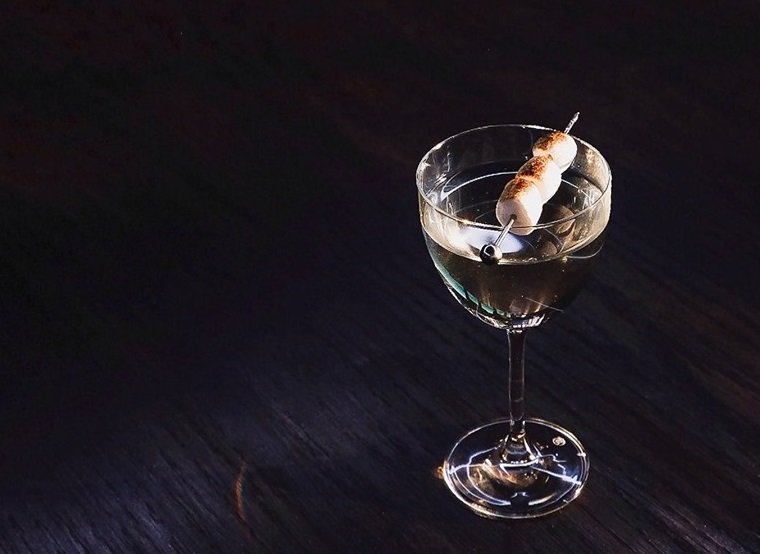 If you only try one drink from Mix's new Morosko menu, then it has to be the Ottis Gibson, a drink which Devin considers to be "the best cocktail I have ever made." We have to agree. A most memorable martini that is like nothing you have ever tried before.

Named for the West Indian cricketer and ex-Proteas coach, the Ottis Gibson is a tropical riff on the classic Gibson martini (garnished with a pickled onion). The texture is the perfect 'liquid silver', not too watery or too warm, stirred not shaken (sorry Mr Bond) and the flavours a clear one, two, three flavour sequence of vodka, onion and coconut with a garnish of toasted mini marshmallows making for the perfect sweet after bite. Toasted onions and shallots are combined with the vermouth to create an intriguing savoury flavour that immediately follows the sharpness of vodka, while the clear, fresh and fruity coconut flavours from a coconut oil wash give a soft and sweet aftertaste. Devin concedes that this "seems weird in the beginning and then suddenly makes sense, in a strange kind of cool way''.

And we have to agree. This boozy, stimulating and very drinkable cocktail takes you through the full range of satisfying oohs and aahs, ending with the reassurance that this is most definitely what making cocktails should be about.  

Mix Cocktail Bar is located at Keyes Art Mile, 21 Keyes Ave, Rosebank, tel. +27 10 594 5545, mixbar.co.za. Open 16:00 until late, Sat 11:00 until late. Closed Sun.