As lockdown gradually eases and the world gets more used to the new 'hybrid' style of sharing in the enjoyment of cultural events both online and in 'real life' there are now ever more interesting art events to get involved in, be they physical exhibitions or online ones, virtual art fairs, live-streamed art talks and online art auctions.

Here's our pick of this month's major art highlights in Joburg. If you are an admirer of art and antiques, whether a collector or someone who wants to become one, the great digital shift caused by lockdown has certainly had some benefits. Many of South Africa's leading arts and antiques auction houses are now hosting live auctions entirely online, presenting exciting new opportunities to join the bidding at incredible sales that might ordinarily have been out of reach.

The latest sale that you don't want to miss is the impressive Spring Wunderkammer online auction by Russell Kaplan Auctioneers. Packed with an incredible collection of artworks, period furniture, vintage jewellery, antique tableware, glassware and ceramics and plenty of interesting and unusual antiques, the auction kicks off live online from September 11 to 14.

You can already join in the bidding by registering and placing pre-bids online at rkauctioneers.co.za, the auction takes place live over five sessions from September 11 to 14.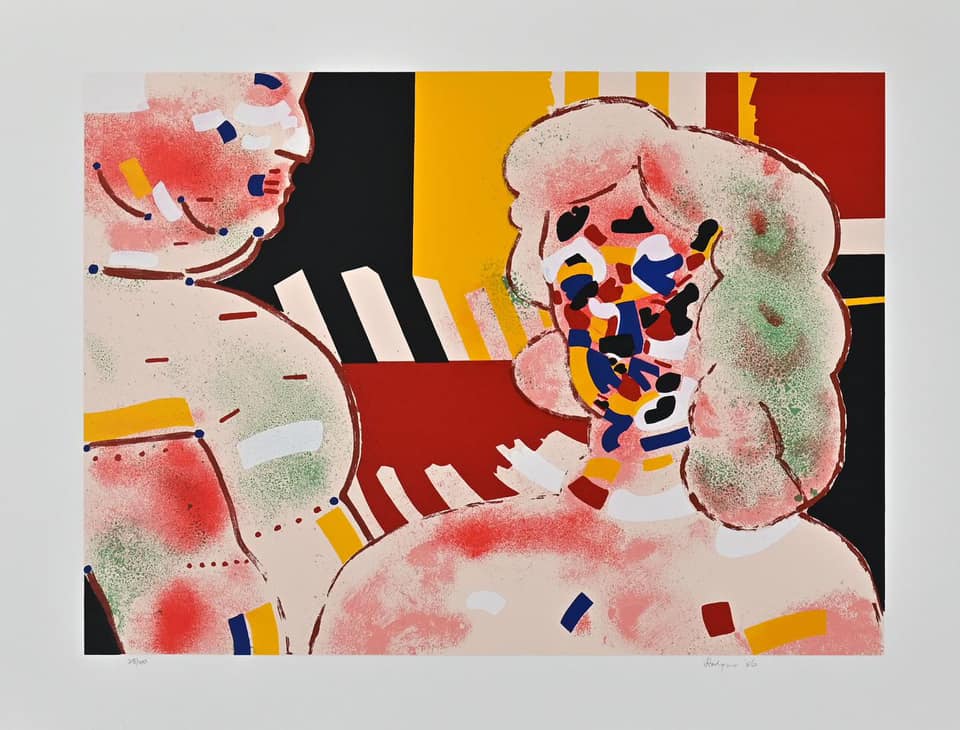 Always a highlight of the Joburg art calendar, this year's RMB TAF has gone online, happening in a new virtual format until September 13. An important voice representing the work of predominantly young and emerging artists, there are thousands of works on sale with a range of prices that start from under R1000, making this a vital space for new art collectors looking to invest in affordable works by lesser-known artists.

Famous artists are also represented at the fair and in addition to the dozens of art gallery 'viewing rooms' there are also special online exhibitions and packed collection of online art talks to watch led by top local critics, curators, collectors, artists and gallerists.
Catch up on the RMB Turbine Art Fair online at turbineartfair.co.za until September 13.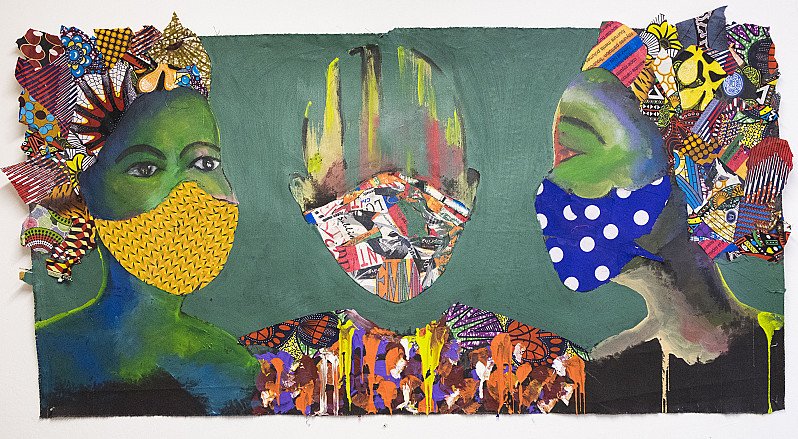 Artist walkabouts with Hannelie Coetzee
An incredible new public artwork by Hannelie Coeztee has been unveiled at the new Sandton Gate precinct. Die Noute/The Narrowing, is a 100-tonne public installation consisting of 90 gleaming white granite pillars from the Kalahari, that seeks to remind and reconnect city dwellers with the majesty of the natural world.

Throughout September the artist is leading weekly walkabouts of the installation (that include lunch). Book an artist walkabout online here at Quicket. The next walkabouts are happening on Fri Sep 11 at 12:30 and Sat Sep 19 at 12:00.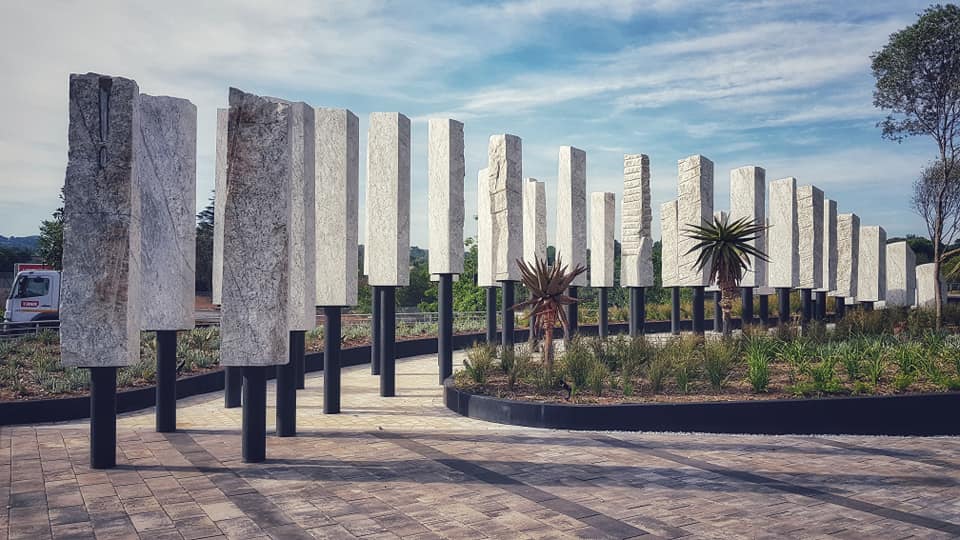 Museum Moments online talks series with Strauss & Co
Top fine art auction house Strauss & Co's 'Virtual Art Talks' series hosted on Zoom is now a permanent calendar fixture, bringing together audiences from not only South Africa, but the world, to learn about South African art history from Strauss & Co's own team of art consultants and experts as well as special guests.

Every Wednesday at 16:00 the series highlights a local museum in the Museum Moments talk, shedding light on interesting museum spaces from across the country that may otherwise be neglected in the public imagination. The talks highlight the marvellous collections contained within these spaces and museum curators discuss the stories they strive to share with the public through these collections and how they have been brought together.

Watch live on Wednesdays at 16:00 or catch up on all the talks later online at the Strauss & Co Youtube channel. The Joburg Contemporary Art Foundation (known as JCAF for short) is Joburg's newest contemporary art space, and the first non-profit art institution of its kind to open in years. This is not a museum or a commercial gallery and there is no permanent art collection. Instead, the new foundation envisages itself as a combination of academic research institute, and most crucially for Joburg art lovers, a platform for museum-quality exhibitions.

The foundation officially opens to the public on September 16 and visits are by appointment with an impressive new exhibition focusing on works by women from the global south. JCAF is open Tuesday to Saturday and appointments allow for a 1-hour 45-minute visit. Read our review of the JCAF here and book you slot to visit online at www.jcaf.org.za.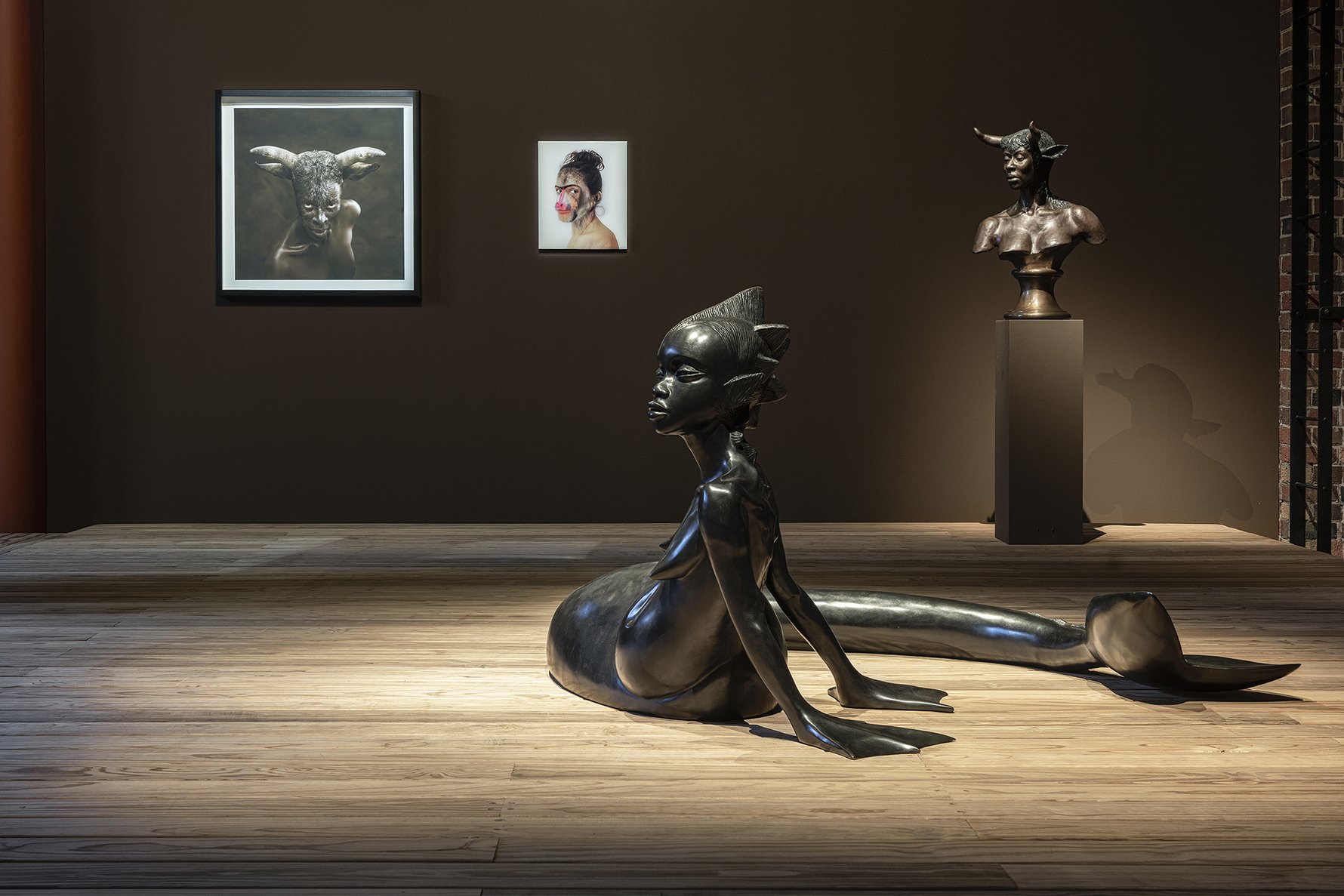 New exhibition by Isaac Zavale opens at Kalashnikovv Gallery
Kalashnikovv Gallery in Braamfontein has reopened to the public and is presenting a solo exhibition of new works on canvas, handmade sculptures and screenprints by local Isaac Zavale. The new exhibition opens on Sat Sep 19. The annual Joburg Fringe is back this month taking place at The Art Room in Parkhurst. Now in its 13th year this independent and alternative art exhibition showcases unusual and distinctive artworks by lesser-known local artists. This year there are some thirty different local emerging artists featured working in a variety of media including textiles, photography, embroidery, painting and printmaking. 

The Joburg Fringe show is on show until September 26. The Art Room is open 09:00–16:30, Fri. 09:00–16:00, Sat. 09:00–13:00. Closed Sun.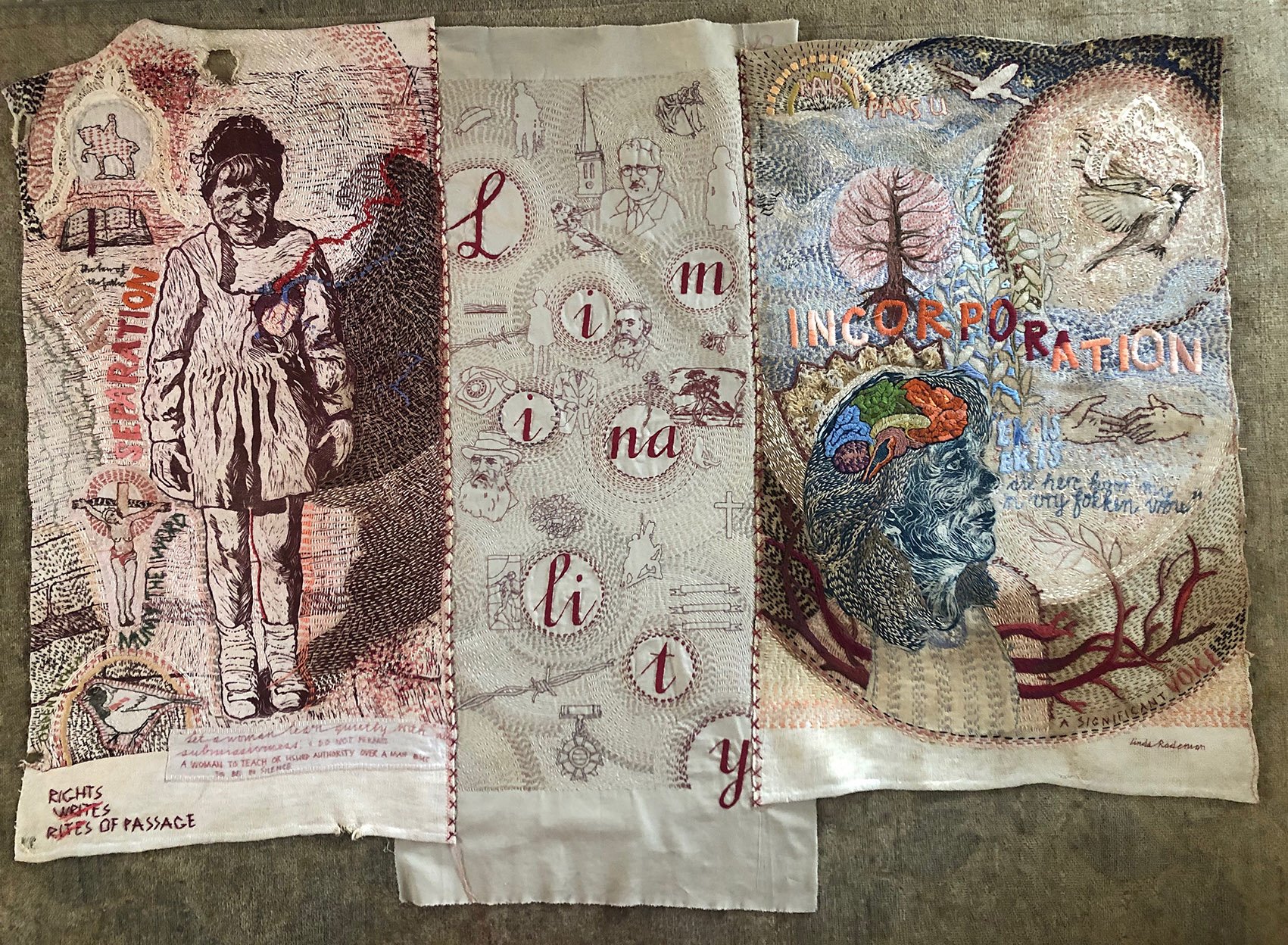 Officially opened on Heritage Day 2019, the Javett-UP Art Centre at the University of Pretoria is an exciting new museum with the bold vision of becoming a new "home to the art of Africa". Without doubt this is one of the finest art museums on the continent, with an incredible and expansive collection of 20th Century South African art from private, public and corporate collections, including works by major names such as William Kentridge, Mary Sibande, Gerard Sekoto, Zanele Muholi, Irma Stern, George Pemba, Alexis Preller and Penny Siopis. 
 
The Javett Art Centre also celebrates Africa's ancient art history in the high-tech Gold of Africa wing which has provided a spectacular new home for the iconic gold rhino, leopard and other priceless treasures from the precious Mapungubwe collection as well as glittering gold decorations and accessories from West Africa.

The museum officially reopens to the public again after months of lockdown on Thursday September 24 and to celebrate entrance to the museum will be free.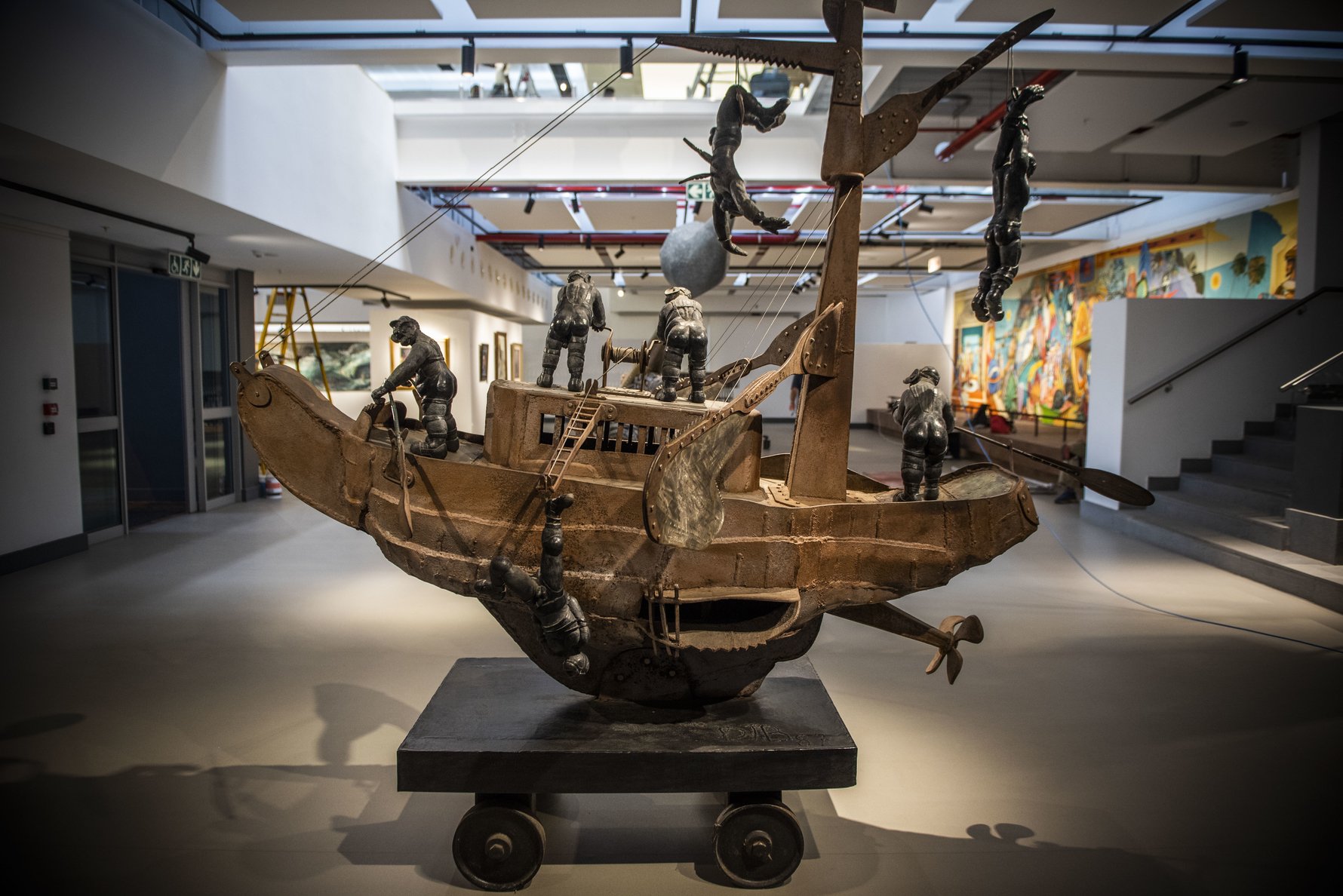 Street art at Jewel City
One of the biggest and most exciting new Joburg City Centre development projects in recent years, Jewel City launches officially on September 24. A residential and commercial development that takes over six city blocks previously part of the fortress-like Jewel City that housed Johannesburg's diamond dealers, it's an important addition to the city.

Characterising the Jewel City area, which has been constructed with walkability and increased pedestrianised areas in mind, is an emphasis on colourful public art, an aesthetic which also ties the area together with the very arts-centric Maboneng Precinct. The developers invited both established and young emerging South African street artists to create some of the largest murals in the city. In particular the developers sought to give opportunities to young artists and illustrators, particularly women, to express themselves on the largest canvases in the city.

We highly recommend taking yourself on a walk through this new neighbourhood to explore the impressive street art this month, or pay a visit on the official opening day on September 24 when there will also be lots of on-street entertainment including live music from local buskers.