An impressive contemporary space focused around local art and design, since its launch in 2016 Keyes Art Mile in Rosebank has swiftly become one of Joburg's must-visit spaces for art lovers. In addition to great restaurants, cafes and interior design stores, there are four top contemporary art galleries to visit and a regular programme of fine and sculpture exhibitions in the vast atrium space of the Trumpet building which sits at the heart of Keyes Art Mile.

If you are visiting Keyes Art Mile this month, here's our guide to some exciting new exhibitions to check out.

Sanell Aggenbach – The Heart Has Many Rooms at Circa Gallery
Sanell Aggenbach's delightful new exhibition The Heart Has Many Rooms is all about the various aspects of affection. A mix of monochromatic paintings and eye-catching bronze sculptures Aggenbach's exhibition is a quiet meditation on affection and intimacy that probes the complexities of human endearment.
Opens Thu Jul 18 at 18:00. On show until Aug 24. Catch a walkabout with the artist on Sat Jul 20 at 11:00.

Bambo Sibiya - Freedom Did Not Come It Was Invited
This month the impressive Trumpet atrium at Keyes Art Mile hosts Bambo Sibiya's colourful exhibition Freedom Did Not Come It Was Invited, who makes perfect use of the space with his huge boldly coloured and multi-textured canvases that burst with life. In his paintings Sibiya portrays the verve, style and spirit of community among young South African working-class men, distilling everyday moments such as playing chess or listening to the radio into captivating vignettes that are striking in their vitality.
On show throughout July.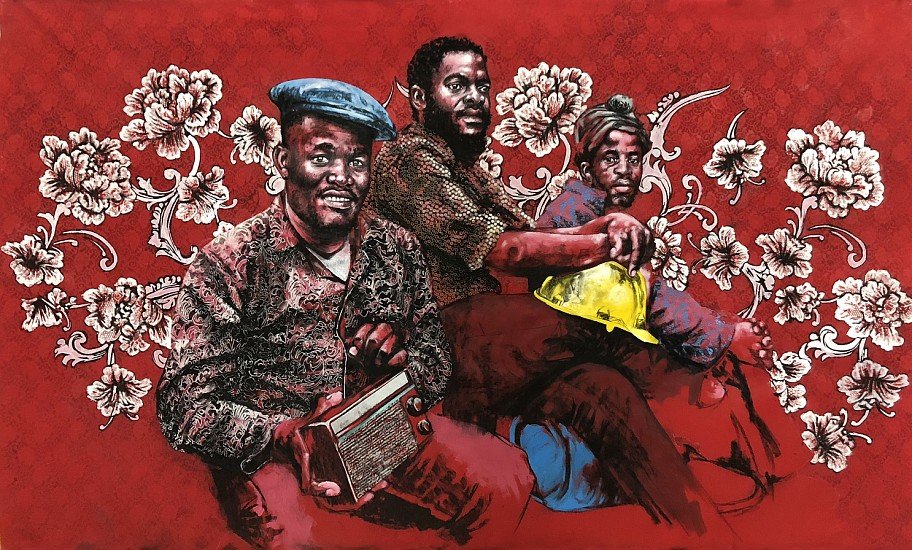 The Counterspace Of Pop Culture In Zaire: Magolide Collective at TMRW Gallery
The latest exhibition to open at the innovative digital art gallery TMRW fuses virtual and augmented environments with traditional visual languages into a multi-sensory digital art installation. The Counterspace Of Pop Culture In Zaire reimagines omitted histories of African power, representation, and global inclusion with layered, complex and rich symbolism coming to life in elaborately staged tableaux that provides rich commentary on contemporary African and black identity.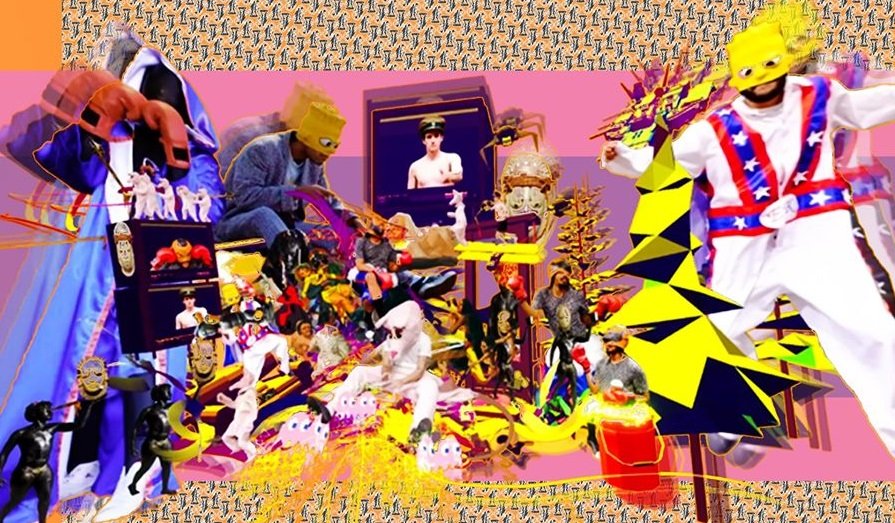 Lhola Amira - Abalozi Bayeza / Os Deuses Estão Chegando at SMAC Gallery
Cape Town-based artist Lhola Amira brings her latest solo exhibition - Os Deuses Estão Chegando (The Gods Are Coming) to SMAC Gallery this month. Rejecting the label of 'performance artist' the glamorous and charismatic Amira centres a "preoccupation with what might unfold when a black woman insists on being seen, but refuses to perform" in her works, confronting topics of decolonisation and identity through photography, film and installation.
Opens Sat Jul 20. On show until Aug 31.