Launched in 2019 by the non-profit Rupert Art Foundation, The Social Impact Arts Prize is an exciting new South African art prize that describes itself as "in search of world changing ideas".  
 
Established in 1984 The Rupert Foundation supports a number of non-profit cultural organisations, including the Stellenbosch-based Rupert Museum which was started by the late Anton and Huberte Rupert in the 1940s. The museum showcases the family's unique private art collection and has undergone a recent renovation, underpinned by the idea of creating a "Museum Without Walls".  
 
Unlike many established art competitions that focus specifically on fine art or a singular artist, the innovative new Social Impact Arts Prize aims to reward arts-based projects and programmes that work in or across the spheres of art-making practices, culinary arts, architecture and placemaking, community culture, technology and digital content. 
 
The Social Impact Art Prize winner will see their proposed site-specific arts-based activity, project or programme, brought to life in and around the remote town of Graaff-Reinet in the Eastern Cape. 
 
Ahead of the announcement on Thursday March 12 of the 2020 Social Impact Art Prize winner, we are taking a look at each of this year's inspirational finalists. 
HELLO WOLK! by studioMAS and Gustav Praekelt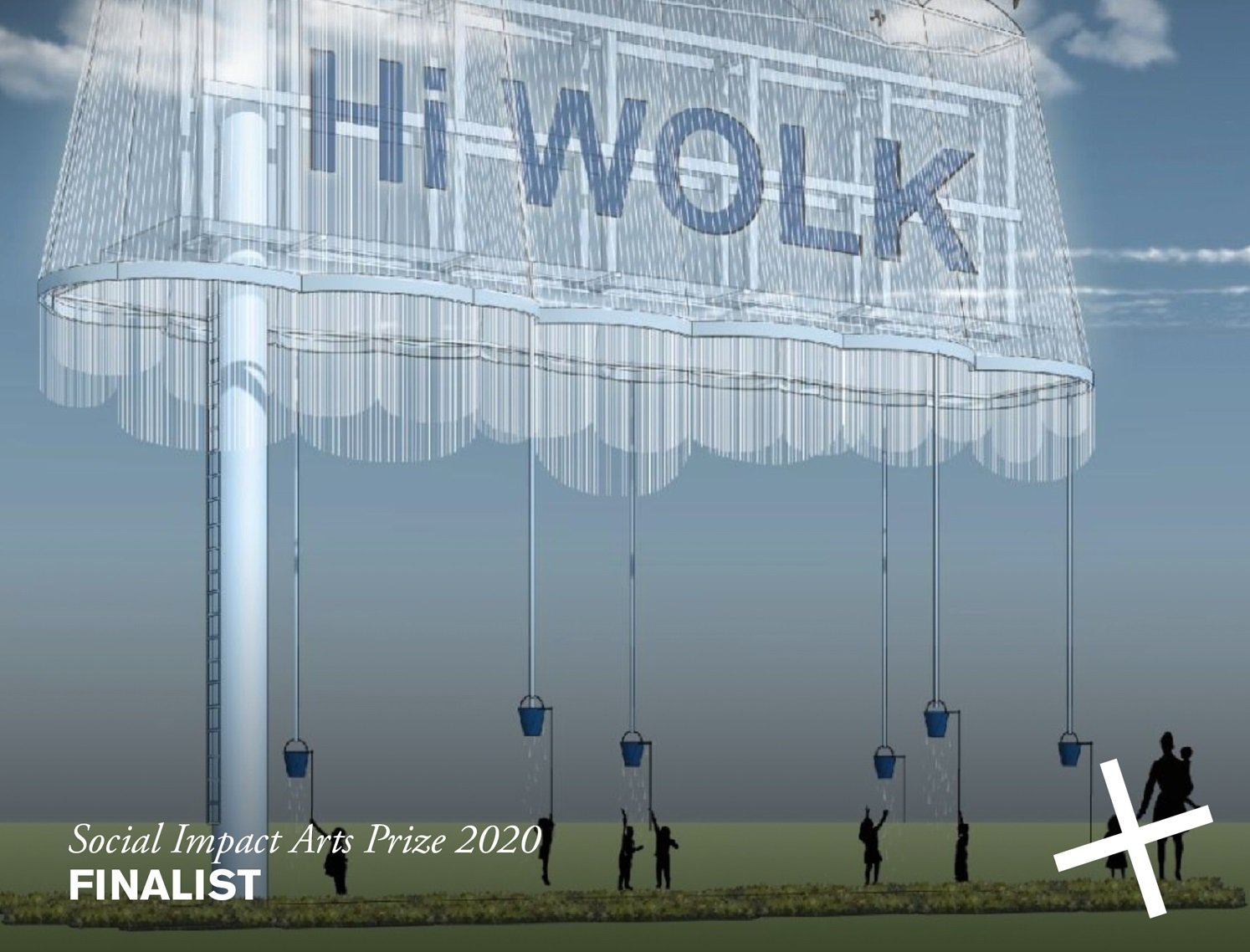 Graaff-Reinet sits in the middle of the Valley of Desolation, one of the most water-scarce areas of the country. In their proposal architectural firm studioMas and Gustav Praekelt, whose social enterprise Praekelt.org develops open-source scalable mobile technologies, have focused on highlighting the importance of water and the valuable tools offered by digital technologies to spread awareness and information. 
 
Hello Wolk! brings together a focus on the precious commodity of water, the hieroglyphic style of the indigenous Khoi-Khoi and the San (makers of mankind's first artworks in the Karoo caves of Graaff-Reinet), digital technology and communication to create a functional community art installation. 
 
The proposal is for an artwork built in the image of a rain cloud that collects water from the atmosphere, which can then be used to water a garden beneath the cloud structure. This cloud also has a digital component, offering free community wifi and serving as a hub for community-based information with young women from the local community being taught how to code and update the cloud with information about health, education, literacy and other information needed by the community. 
The Long Table Project by Kasthuri Naidoo and Ayesha Mukadam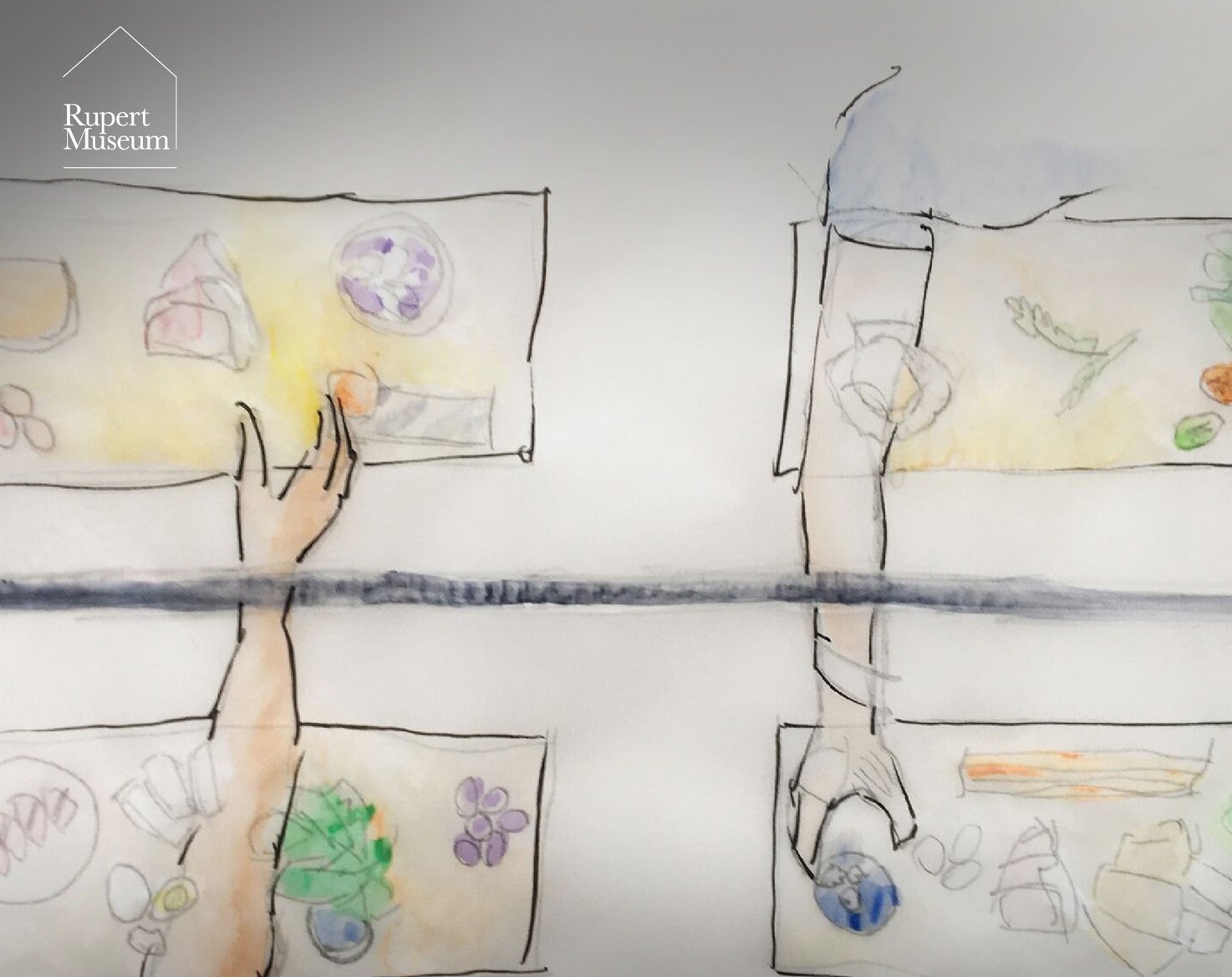 Centred on Graaff-Reinet's Market Square, a common meeting point and trading area for all residents prior to the apartheid state's Group Areas Act of 1955 which brutally segregated the town, this project centres on the communal enjoyment of food as a means to rebuild connections across geographical and social boundaries. 
  
Connecting three racially different areas of the town - central Graaff-Reinet, Umasizakhe and Kroonvale - the project seeks to reinvigorate the area by creating an open-air long table food experience, sustained by traditional food projects that will involve all three communities. In particular The Long Table food projects will highlight local food heritage and indigenous knowledge, including education about sustainability, plant uses and wild foraging, through the seeding of a new indigenous food garden for the town.  
PLANTed by Lorenzo Nassimbeni, Andrew Brose and Casper Lundie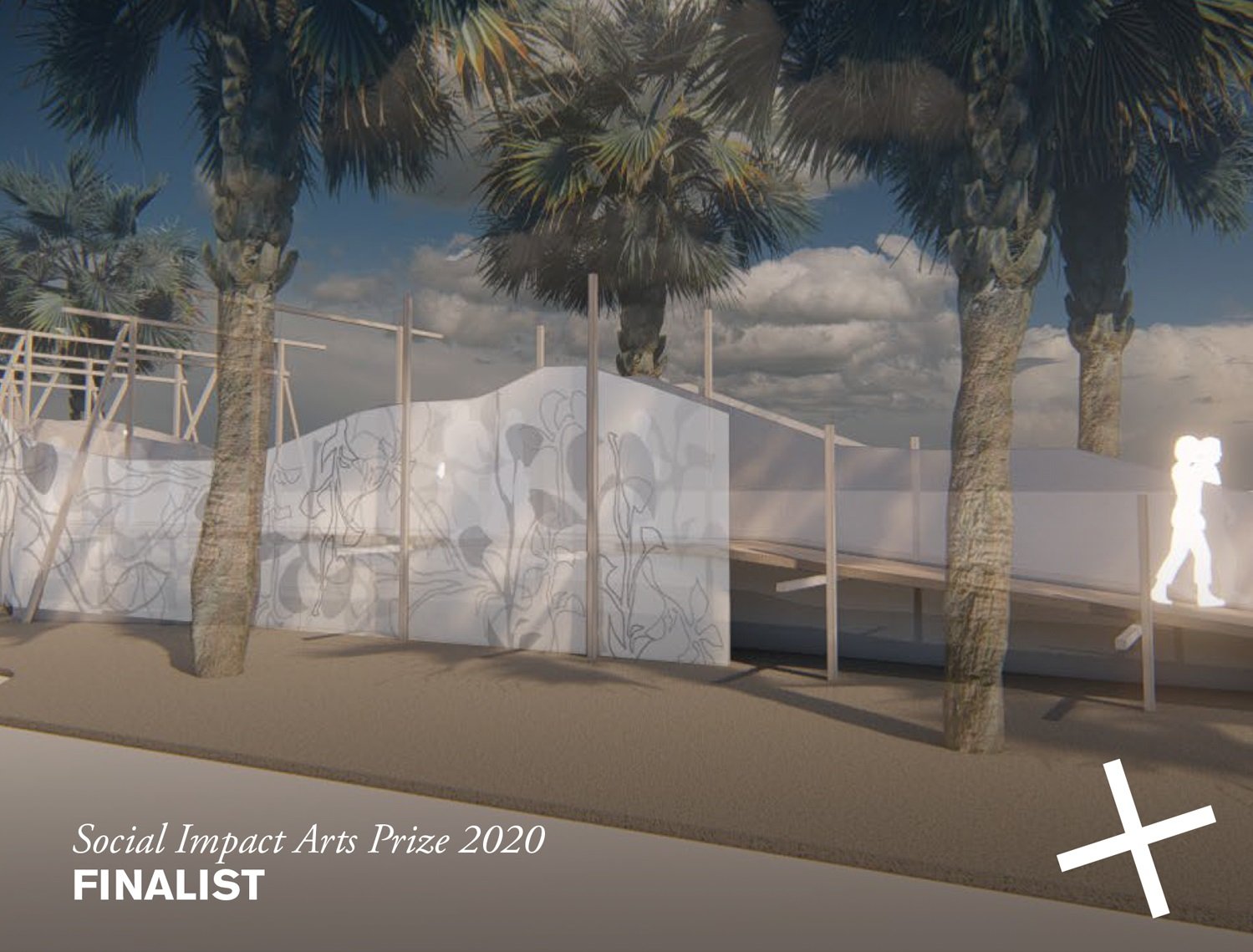 Bringing visibility to the loss of local traditional knowledge about medicinal plants, crafts, food culture and indigenous languages, this project looks directly at the literal and metaphorical roots of the town, as celebrated through the unique plant life that makes the town so distinctive.
 
Together artist Lorenzo Nassimbeni, Andrew Browse of MASS Design and Casper Hermanus Lundie Biru architects, seek to engage local groups to create and present a new structure in the town where artists, designers and the local community can exhibit their plant knowledge and bring to light the overlooked aspects of local nature that have contributed to Graaff-Reinet's cultural heritage. 
REVEALING THE CITY by Kim Lieberman & Paragon Architects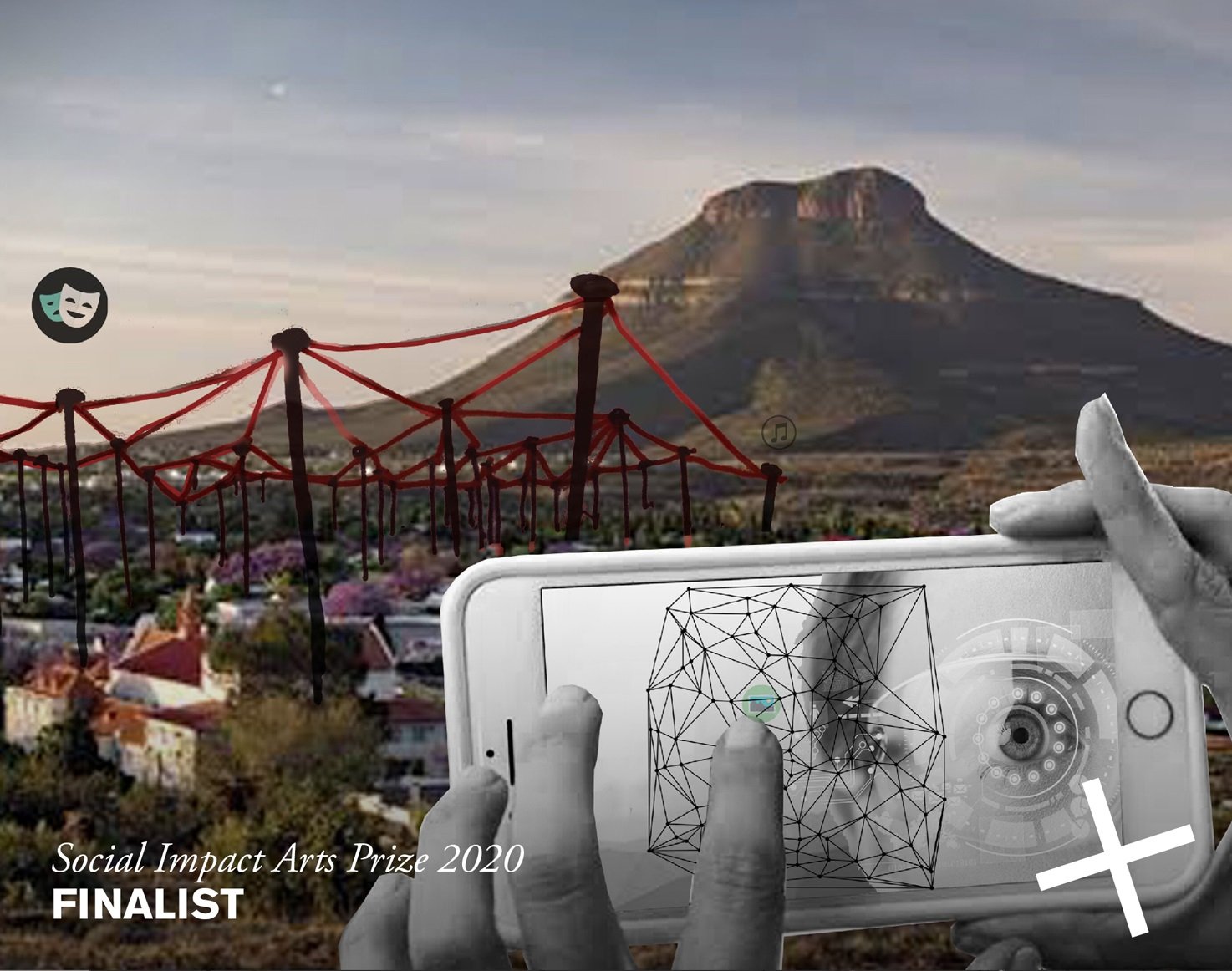 Reflecting the interwoven complexities of the various histories, politics, traditions and ethnicities of the people who live in and around Graaff-Reinet, Revealing the City will use lace as a visual metaphor to reflect on these complexities and the potentials of an inclusive society where individual's lives are closely woven together. 
 
In Revealing the City Paragon Architects and artist Kim Lieberman, known for her extraordinarily intricate works in lace and lace-like webs made from cotton and wire, have envisioned an interactive 'woven digital map' that connects significant places within Graaff-Reinet, stitched together using real-world markers like physical 'pins. Complemented by a mobile app, visitors will be able to explore the town and its histories and stories while also engaging and contributing their own connections along the way.   
Tears Become Rain, by David Brits and Raiven Hansmann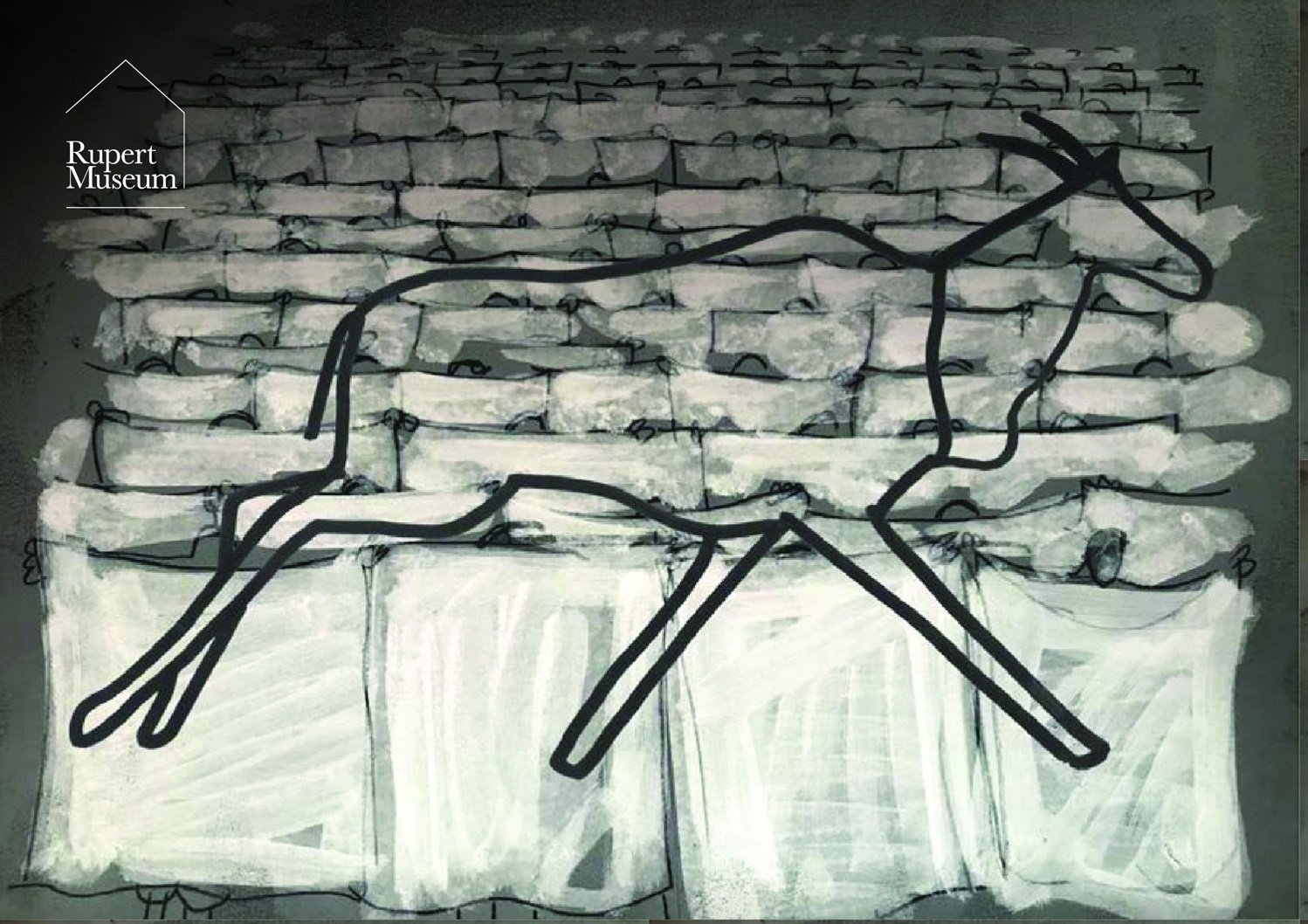 Tears Become Rain is a mass choir programme and a community statement about the climate crisis that has placed water-scarce Graaff-Reinet's future in peril, envisaged by artist David Brits and music producer and composer Raiven Hansmann. The creation of the choir, and the unique piece which the choir will premiere, aims to instill hope and unite a diverse community by singing together for rain while also educating about water conservation. 
 
Drawing on the region's rich choral history and ancient San history, Tears Become Rain is a story that follows the journey of a young San boy in a time of great drought. Crying, his tears of grief turn into rain and restore abundance to the world.  
MIRAGE, by Studio August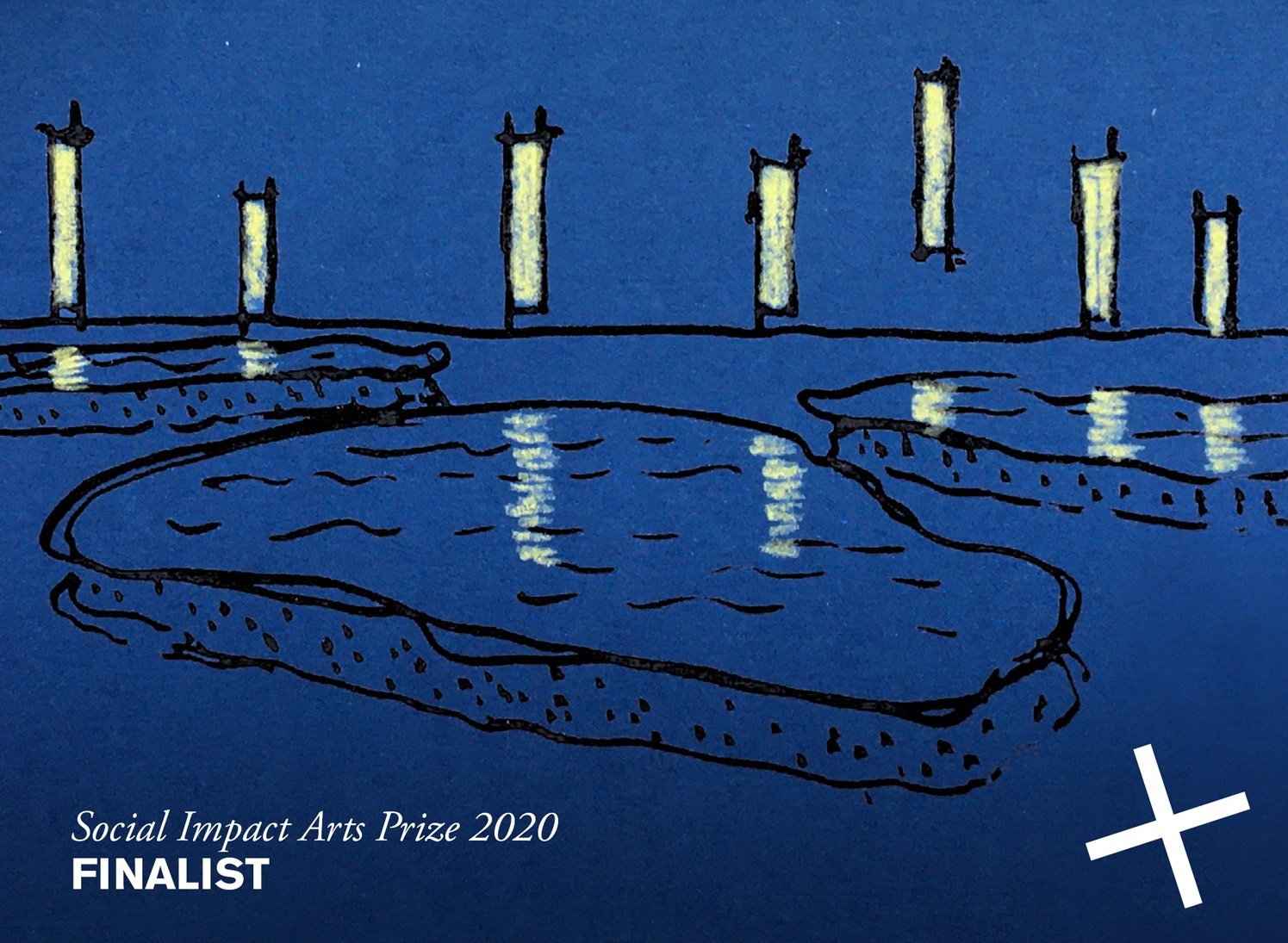 Also focused on water and the region's unique geography, Mirage is a 'public-space, sculptural concept' that is envisaged will become a meeting place for people to share stories, memories and contemplations. 
 
The proposed collection of public artworks are designed to conjure feelings of hope and renewal, evoking an ancient time, through sculpture and artificial light, when Graaff-Reinet was an oasis in the middle of the Karoo desert and not desertified as it is today. At night Mirage will be illuminated to 'become a sanctuary of light' in the desert.  
 
The finalists' artworks will be exhibited from March 7 at a free public exhibition at the Rupert Museum in Stellenbosch.

The winner of the 2020 Social Impact Arts Prize will be announced at a gala event in Stellenbosch on Thursday March 12. The gala event starts from 18:00 for 18:30 and everyone is invited to attend.  Find out more about the Social Impact Arts Prize at socialimpactartsprize.org