Joburg is a heck of a long way from the Winelands, not only geographically but also in state of mind. While in Stellenbosch visitors can expect to gaze out upon glorious mountains from the comfort of a luxuriously appointed wine estate... in Joburg we are much more accustomed to enjoying the busyness of the concrete jungle. Joburg does have wine bars of course, but they tend to be tiny enclaves hidden away in urban corners, such as the atmospheric Mr Pants in Blairgowrie.

Now at last with the arrival of The Spier Tasting Room in Fourways, Joburgers can enjoy a countryside wine tasting experience without having to get on a plane. Keeping in the spirit of the Cape Winelands, the Spier Tasting Room is far removed from the highways and car parks that so often define the northern suburbs experience, located deep inside the sprawling grounds of The Indaba Hotel.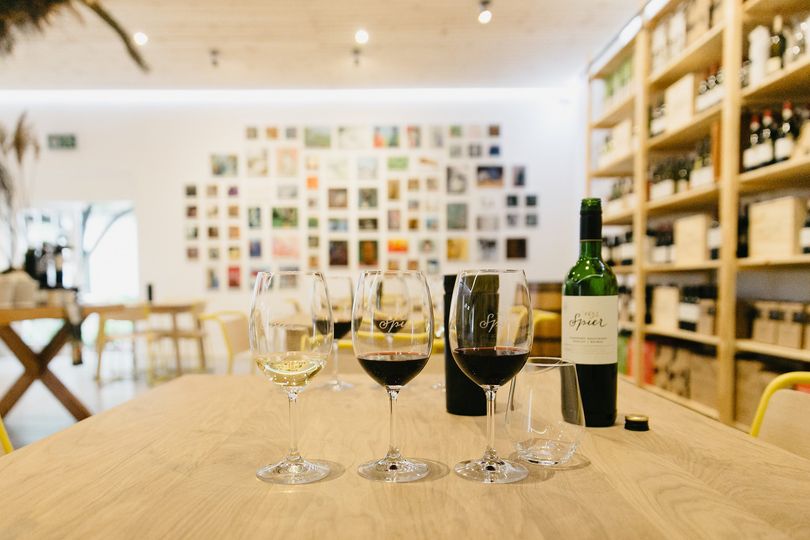 Situated in the far northern reaches of the city, The Indaba Hotel occupies what was once an extensive farm. The grounds spread over several acres and are filled with mature trees and abundant birdlife. A long walk through the property will even bring you to the hotel's very own dam. Of course it's a far cry from the steep valleys and endless vineyards that make the Cape such a famous holiday destination, but still there's not a shopping mall in sight.

The Spier Tasting Room has taken over what was once one of the hotel's smaller conferencing venues. More than just a pop-up, the venue is scheduled to remain here until 2024. From a quaint thatched house, the Tasting Room opens out onto its own shady courtyard with tables set underneath a vast oak tree. A peaceful space to sit and drink wine on a sunny Joburg afternoon while birds tweet overhead.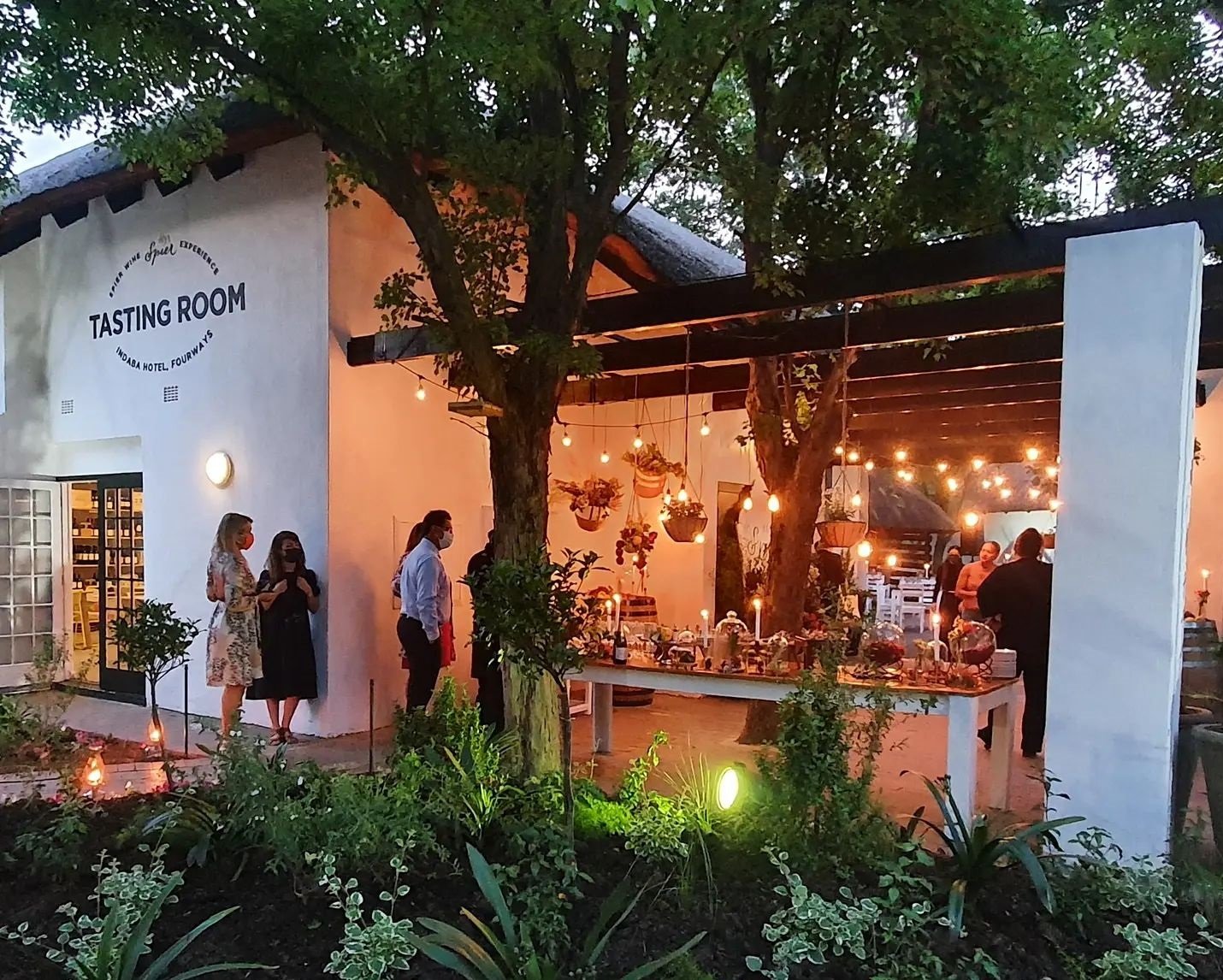 There are three Spier wine tastings to choose from: The Signature Tasting (three wines from Spier's signature range), The Winemaker's Selection (Spier's 21 Gables, the Creative Block blends and Spier First Stone) or the Chocolate and Wine tasting which includes Spier's Cap Classique and the Creative Block blends paired with hand-crafted chocolates. If you would like to settle in and take your time you can also order some charcuterie and cheese platters to snack on, and wines are available by the glass and the bottle as well as part of a tasting.

On our visit we were also excited to find that the tasting room presents the chance to buy unique artworks from Spier's Creative Block art collection. This one-of-a-kind and ever-evolving initative from the Spier Arts Trust that has so far given more than 260 artists the opportunity to create a unique artwork to go on sale and display at Spier tasting rooms. No two works are ever the same and prices range from R1500 (18 x 18cm size works) to R3600 (38 x 30cm).

In all it's a unique combination, and a great way to escape the busy city.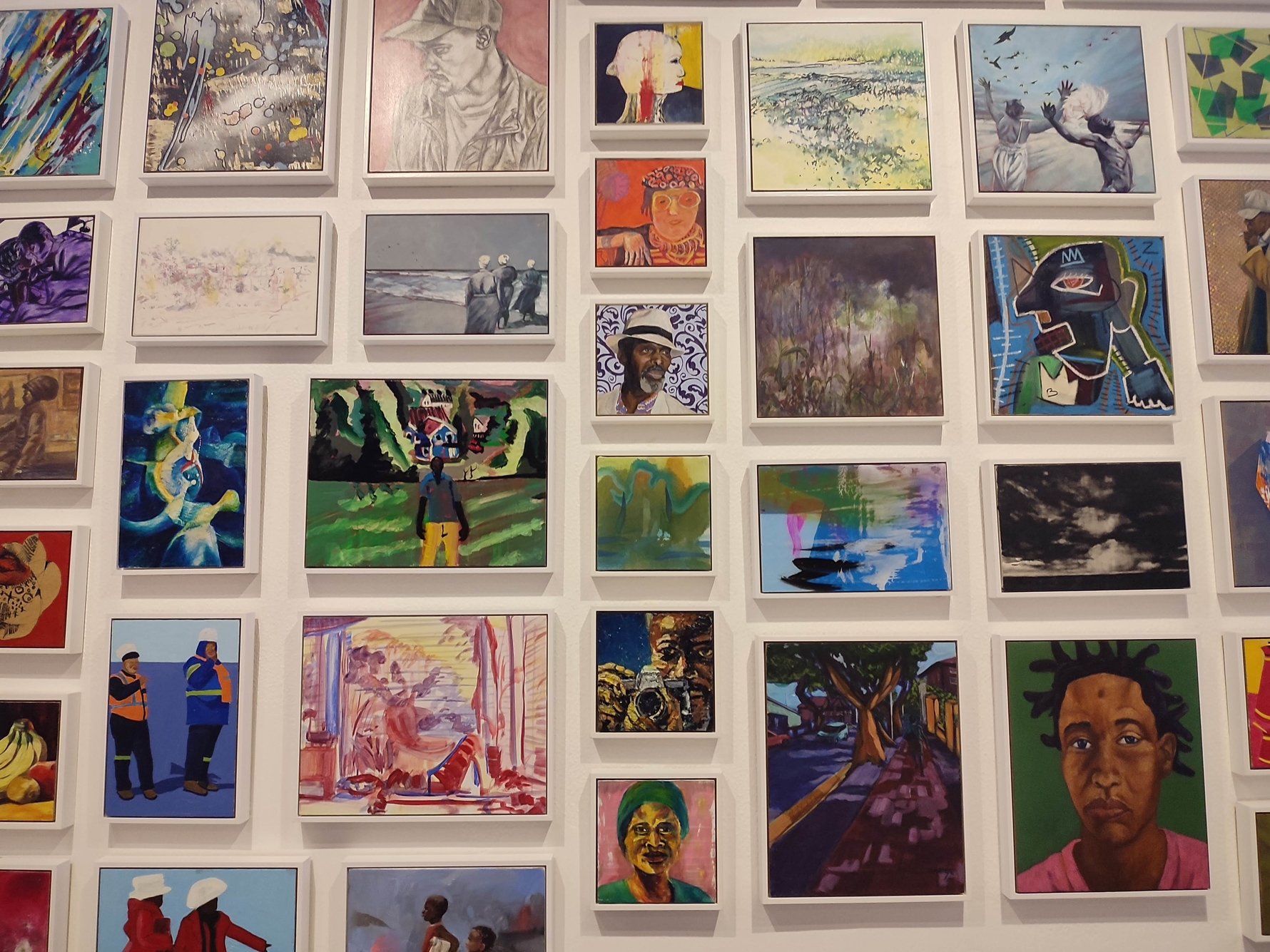 NEED TO KNOW
The venue is open Wednesdays to Sundays from 10:00 until 19:00 and tastings start from R50 per person. The space is also available for private functions such as birthdays and other celebrations. For groups of eight or more, make sure to book your table in advance online here.