The names 'Luke Dale Roberts' and 'The Test Kitchen' have long been synonymous with South African fine dining. After all, it was Dale Roberts and his Cape Town restaurant that put South Africa on the global culinary map by earning a place in the coveted 50 Best Restaurants list. Of course, they weren't the only fine dining game in town, but certainly "trailblazing" is a worthy label for the chef and his restaurant's achievements.

Sadly, the interminable turmoil of South Africa's Covid lockdowns and travel restrictions marked the end of an era for The Test Kitchen in Cape Town, but fortunately for Joburgers, the team have never stopped cooking. In spring 2021 Roberts successfully launched his first permanent Joburg restaurant, The Shortmarket Club at Oxford Parks in Rosebank, and now Joburg gets to have it all as The Test Kitchen Carbon has opened next door (March 2022).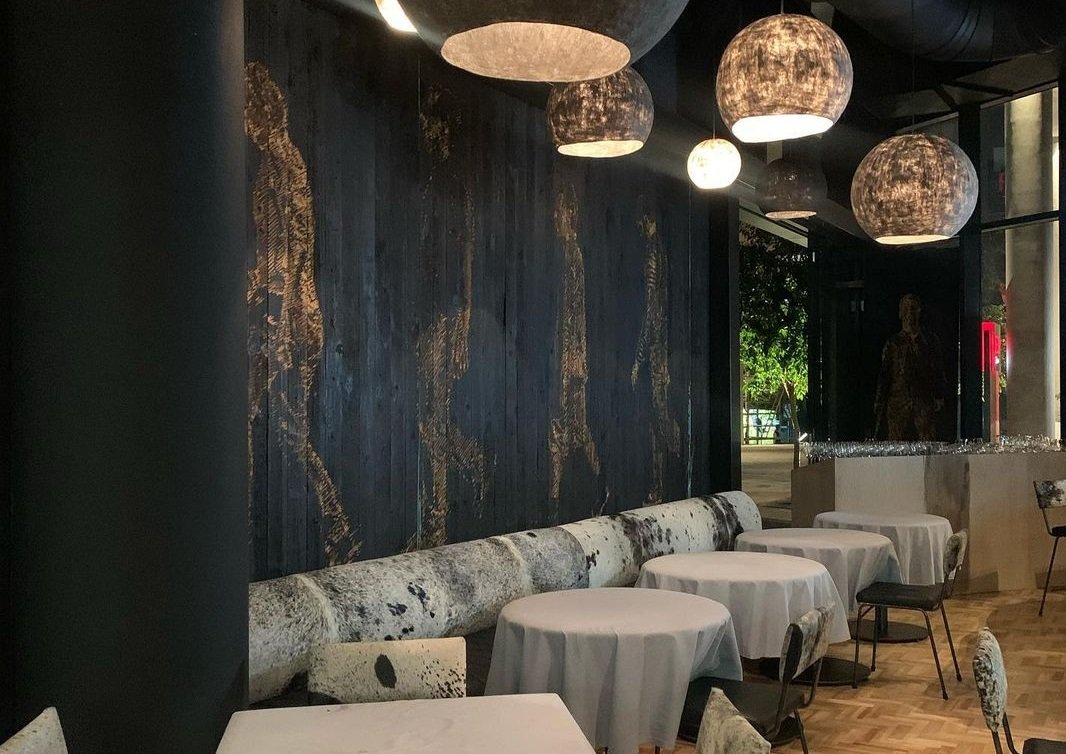 The Test Kitchen team are at pains to emphasise that this is not a recreation of the original Cape Town restaurant, but rather a 'reincarnation'. This is a restaurant that speaks to the same inspirations of exciting, innovative, precise and skilful fine dining of its Cape Town parent, but with new flavours and inventions, and of course in a brand new venue.

Until recently Joburg has had few 'tasting menu' restaurant experiences to talk of so, yes, when that invitation came in to be one of the first to try the full The Test Kitchen Carbon experience, we got excited.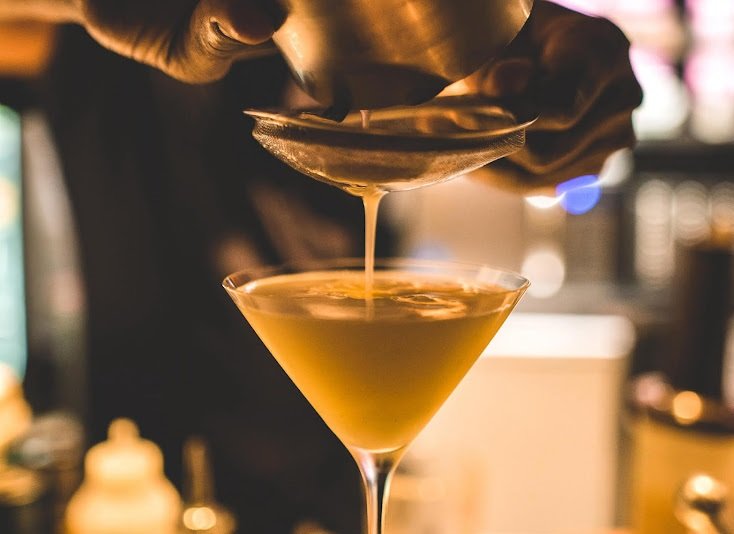 The Test Kitchen Carbon offers an intimate dining experience in a dainty space opposite the entrance to The Shortmarket Club on a pedestrianised piazza in Rosebank's Oxford Parks precinct. (With the price tag starting at R2050 per head for an 11-course meal this is to be expected. There is also a wine pairing option at an additional cost). There's a crew of waiters, a sommelier, hostess and an army of chefs behind the counter in the open kitchen – we figured us diners were easily matched one to one by staff, if not two to one.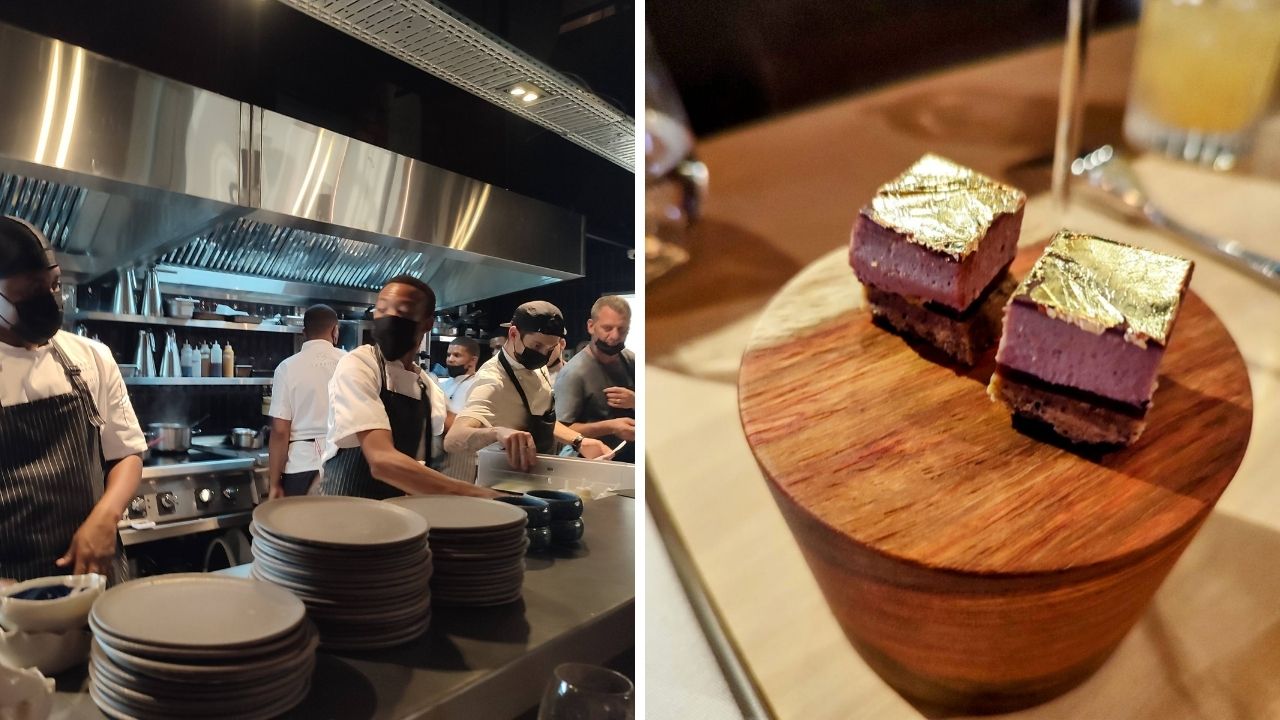 We were seated at the counter, directly in front of the action happening in the kitchen. It's a fun spot to sit and marvel at the evident passion and camaraderie needed to make such a high-end restaurant work. There's a level of precision, of flawless teamwork that's almost like watching a slower version of the pit stop at a F1 race. So many things seem to happen at once, independently and in chorus with each other. And somehow, among it all having this front-row view offers you the opportunity to chat casually with the famous head chef himself, who gives off that wonderful aura of being both intensely focused and entirely relaxed at the same time. He seemed to be enjoying himself too.

We started the evening with cocktails (optional), a rum and passion fruit-based "milky punch", and the vodka and plum based "fizzy punch". Both elegant ways to start the evening, although we can hand on heart say the wines here are so very very good, that you might easily forget even the best mixologist cocktails en route.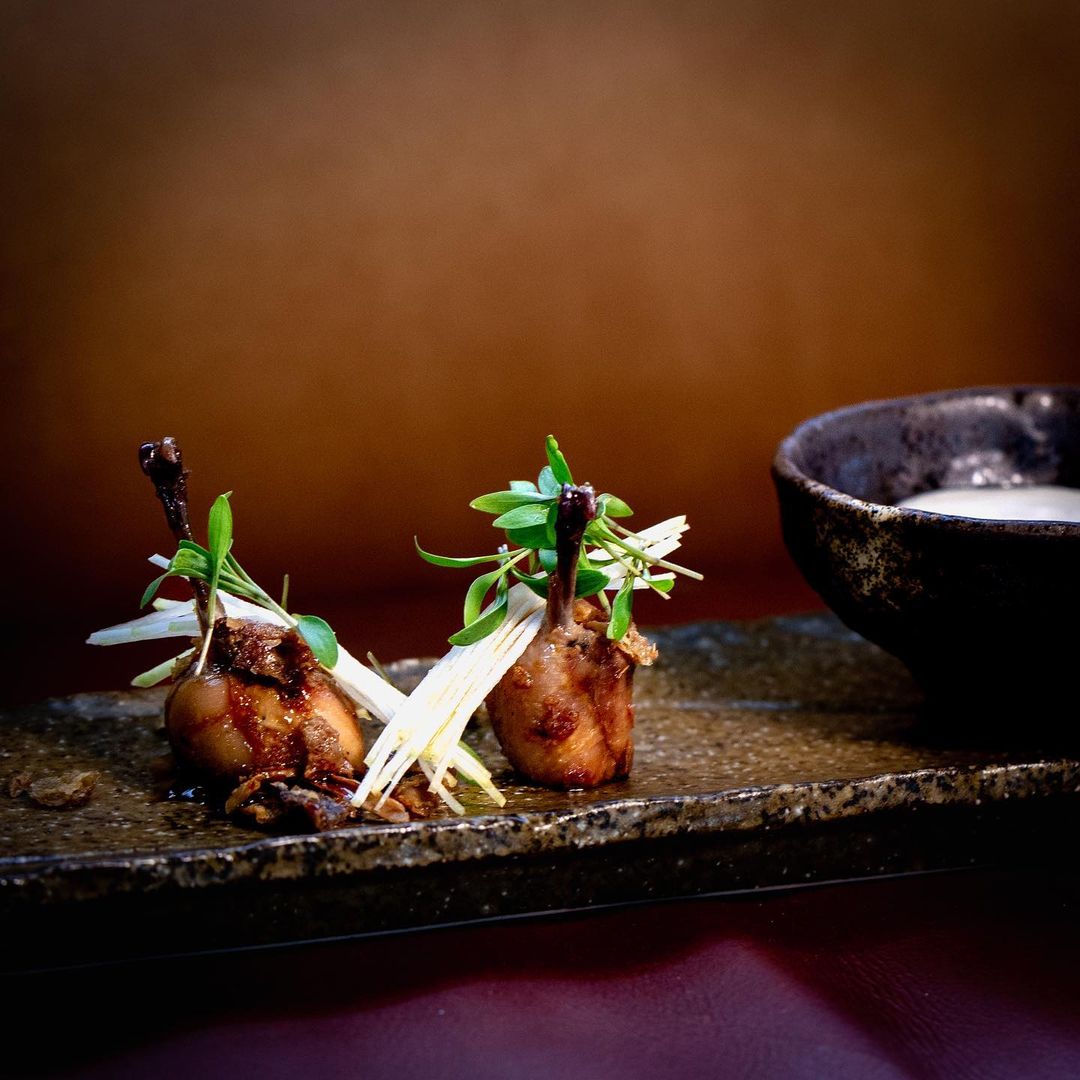 Then to set the scene, the chef's ''special gift'' (so our waiter told us), a perfect little cube arrived, carried forth as carefully as a courtier might carry the crown jewels, named simply 'Billionaire'. Pop one in your mouth and steady yourself for a gentle explosion (as though a gentle explosion is even possible? But then, as the evening progresses you'll understand this challenge of describing so many different sensations happening at once). A sublime chicken liver parfait layered with truffle, and topped with 24-carat gold. If this is what being a billionaire tastes like, sign us up.

From here our culinary odyssey began in earnest. The flavour tempo is carefully balanced to reach a crescendo before the gentle coda of desserts. Dishes are small (as they should be) but stacked with a clever and intriguing mix of flavours, textures, subtle and bold and of course presented with microscopic precision. While it is very tempting to take copious pictures of absolutely everything (we did, but this is our job!), we recommend switching off the devices and enjoying the sensation of being taken out of the ordinary through a journey of food.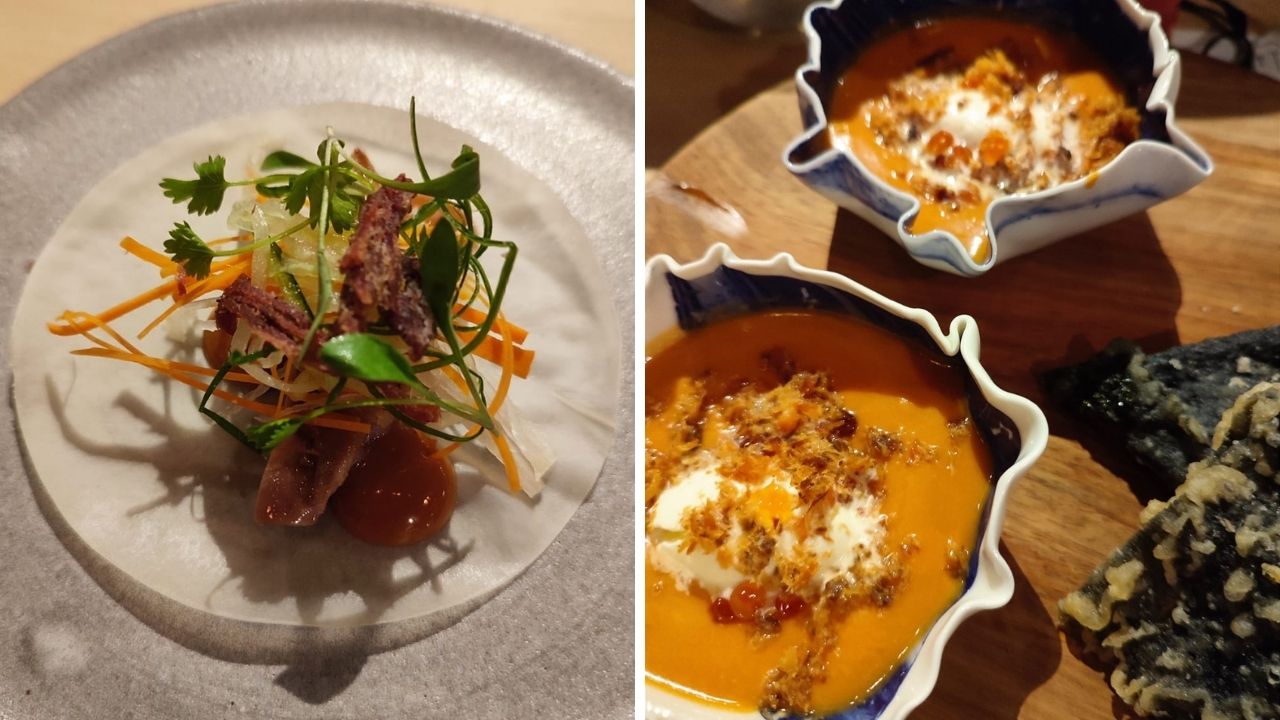 There are so many highlights along the path it is difficult to know where to start the tale. This is an overall experience, although of course there are moments that will always stick in memory long after (and such a dinner should always be memorable!). Such as the Japanese gazpacho with its elegant pops of salty salmon roe and intriguing Asian inflections. The wizardry of the most elegant lamb rib saam (a Korean style of wrapped dish) with white anchovy and smokey Caesar dressing rolling over it to give off a wonderfully nostalgic memory of a braai, and perhaps a lunch by the sea too. A 'pork scratching' dipped in celeriac salt. The most absolutely perfect little bite that is the lightest formed pancake topped with a tingle of Asian herbs, a flavourful morsel of crisp quail. Scallops, crayfish, a blistering red little morsel of Wagyu beef. It continues and continues.

The procession of dishes proceed over a few hours. New dining utensils arrive. A new wine. The room bubbles and very soon you will lose track of time, and not for waiting. While it adds an extra R995 to this experience, if you are in any way a wine fundi we highly recommend opting for the wine pairing. Without exaggeration, The Test Kitchen Carbon's cellar is exceptional. We found ourselves furiously googling the next day to track down some of our favourites from the evening, and yes, they are hard to find. The El Bandito Sweet Cheeks 2017, Almenkerk Chardonnay 2016 and Warwick Trilogy 2019 were particular points that seriously heightened what was an all-round elevated experience.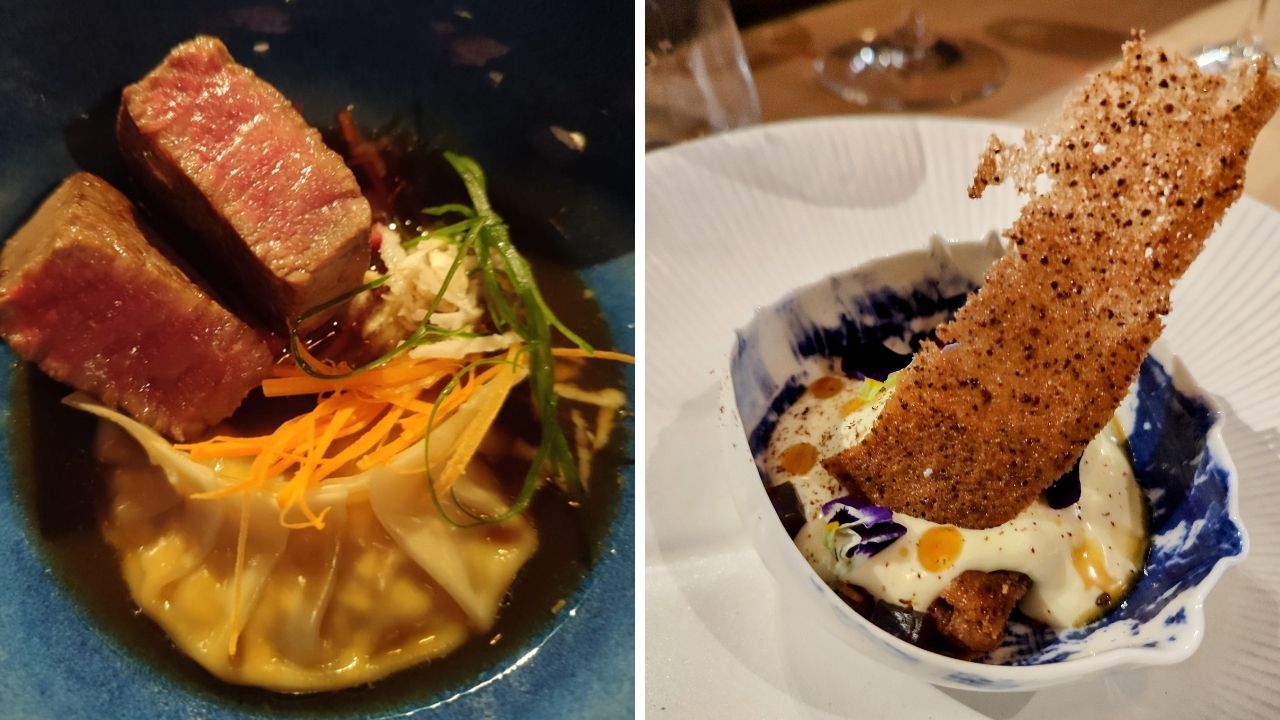 After three-plus hours we had eaten and drunk our fill. The big bad world outside, the usual inanities and day-to-day thoughts had far receded after hours of adventure and indulgence. Emerging from the restaurant we blinked into the light, even needing a moment to again remember where we were. We were definitely still in Joburg the whole time, it was just another state of mind.

NEED TO KNOW: The Test Kitchen Carbon is open Tue–Sat for lunch (seating between 12:00 and 13:30) and dinner (seating between 18:00 and 20:00). The seven-course lunch menu costs R950, the 11-course dinner menu costs R2050. Optional wine pairings and non-alcoholic pairings cost extra. Booking is essential. A deposit of R650 per guest is required to secure your reservation. Book online at thetestkitchencarbon.co.za