September is Art Month in Joburg and the weekend of September 12 to 14 is art fair weekend with three contemporary fairs taking place plus a host of other complementary art events such as art parties, film screenings, talks and exhibitions happening at other venues across the city.

Plan your weekend with our guide to the most interesting events and exhibitions happening in Joburg during this September's art fair weekend. 

FNB Art Joburg
September 13-15, Sandton Convention Centre
The new three-day FNB Art Joburg (pictured top) celebrates Joburg's incredible diversity and the city's role as a cultural hub for southern Africa, through a packed programme of art exhibitions and installations led by the continent's top drawer contemporary art galleries. Other highlights include MAX, a large pavilion showcasing massive sculpture, paintings, video, large-scale installations and live performances and Gallery Lab, a 600 square-metre 'incubator' that brings together nine galleries and artists from across the continent. 

Underline Projects
September 12-15, 281 Commissioner St, Maboneng
The inaugural Underline Projects is an 'exhibition platform for independent curators'. The fair gives African art curators an opportunity to present their own exhibition within the fair's broader curated show seeking to create a platform that can empower independent curators and their artists, who aren't attached to a particular art gallery, by giving them the opportunity to exhibit for free. The exhibitions are complemented by a talks programme focused on curatorial skills and participating curators also have the opportunity to be involved in mentorship.

Latitudes
September 13-15, Nelson Mandela Square
Hosting its debut edition on Nelson Mandela Square, Latitudes Art Fair showcases work from more than 20 smaller galleries from across South Africa and the wider continent. In addition to the various gallery exhibitions, there are also special themed exhibitions that highlight emerging and established artists, digital and VR art exhibitions, plus a programme of talks and film screenings.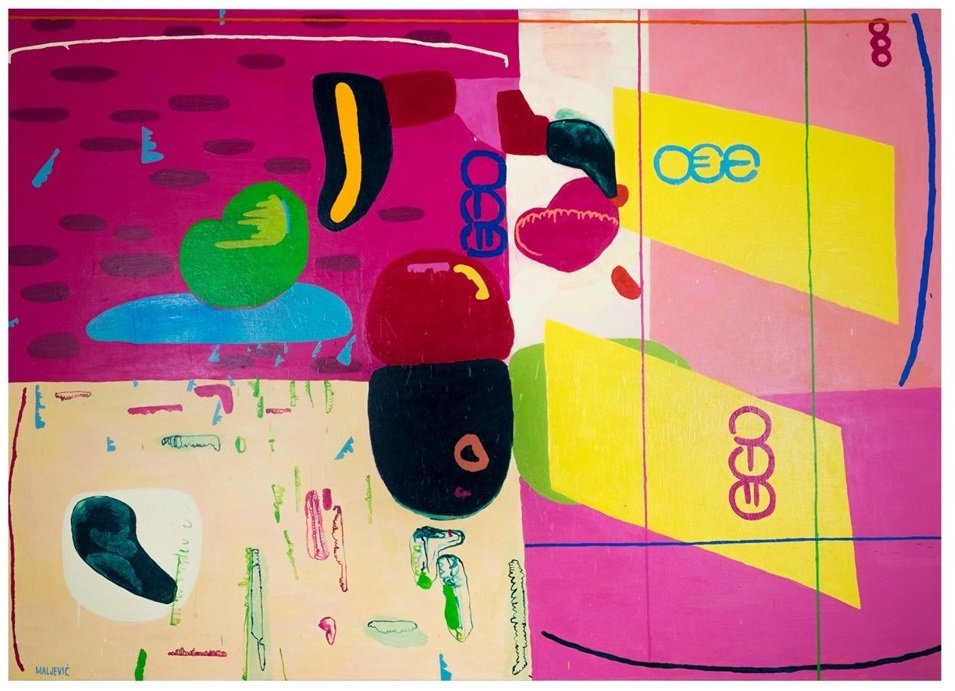 Neighbours: Some African Modernists
Open until September 19
South Africa's leading fine art auction house, Strauss & Co, presents another must-see exhibition at their new gallery space in Houghton. Strauss & Co's ongoing dedication to showcasing the art history of South Africa and the wider continent comes to the fore in this latest exhibition - Neighbours: Some African Modernists - which brings together works by twentieth-century modernists from across southern Africa. The gallery is open all weekend and the exhibition curator Wilhelm van Rensburg will be presenting a talk on the exhibition at Latitudes Art Fair on Saturday September 14 from 17:00.

SculptX Fair
Open until September 29, Melrose Arch
South Africa's largest sculpture fair is an impressive showcase of work by both emerging and established local sculptors. There are more than 200 artworks created by more than 90 artists on display both inside The Melrose Gallery and on the streets of the Melrose Arch precinct.

Russell Kaplan Art & Antiques Auction
Preview September 11-14, Live auction September 14, Russell Kaplan Auctioneers, 11 Allan Rd, Bordeaux
This is a super place to start your art collection, where you can pick up everything from Walter Battiss prints to Victorian oil paintings, Edwardian jewellery, William Kentridge charcoal drawings, modernist South African woodcuts and screenprints and contemporary photography by top international names such as Zanele Muholi. What's more with estimates for many works starting from as little as R1,000 this is also an incredible opportunity to start or grow an art collection and get a taste for collecting affordable art. Check out the beautiful auction preview from 09:00–19:00 on the Wednesday, and on Thursday and Friday from 09:30–16:30. The live auction takes place on Saturday September 14 from 09:30.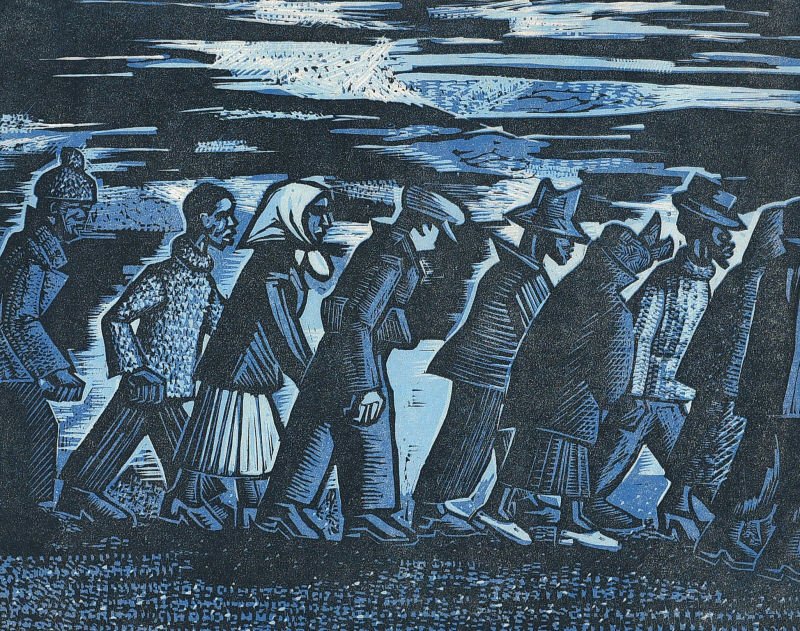 Official FNB Art Fair Opening Art After Party 
Thursday September 12, 50 7th Ave, Parktown North
The FNB Art Joburg Official Opening Art After Party takes place at Greenhouse, a venue at 50 7th Avenue, Parktown North, from 19:00. The lineup for the party includes a solo performance/installation by Carla Fonseca, and DJ sets by Batuk Musica, Nodiggity and others. 

Latitudes Kids Lounge
Friday September 13 and Saturday September 14, Nelson Mandela Square
Take the kids along to the Latitudes Art Fair and they can enjoy some fun and educational art-focused activities in partnership with Kids Living, David Krut Workshop, Heritage Craft Products, and the Imbali Visual Literacy Project. Activities include a 'Snazz up your sneakers and caps' corner, a chance to create a printed artwork with artist Lady Skollie (Sat 11:00-13:00) and Maja Maljevic (Sat 14:00-17:00) and the team from David Krut Projects and Imbali Visual Literacy Project. The lounge is aimed at kids aged two to twelve and entrance is R50 per child.

Gallery Weekend in Rosebank
Saturday September 14, Rosebank and Parktown North
On Saturday September 14 join FNB Art Joburg's Gallery Weekend gallery hop through Parktown North and Rosebank with a variety of exhibition openings, talks, live music and special installations happening at the area's top art galleries plus art-inspired cocktails at the rooftop restaurant and bar Marble at Keyes Art Mile.

Events include Zimbabwean artist Kudzanai Chiarai's Vinyl Library, a response to American artist Carrie Mae Weem's new solo exhibition currently on show at Goodman Gallery (from 10:00), a walkabout of Meleko Mokgosi's new exhibition at Stevenson (at 11:00), the opening of Gareth Nyandoro's new exhibition at SMAC Gallery at Keyes Art Mile (from 11:00), a 'a pan-African listening session' at Gallery MOMO (at 12:00) and a panel discussion and live jazz performance at Everard Read Gallery (from 11:00).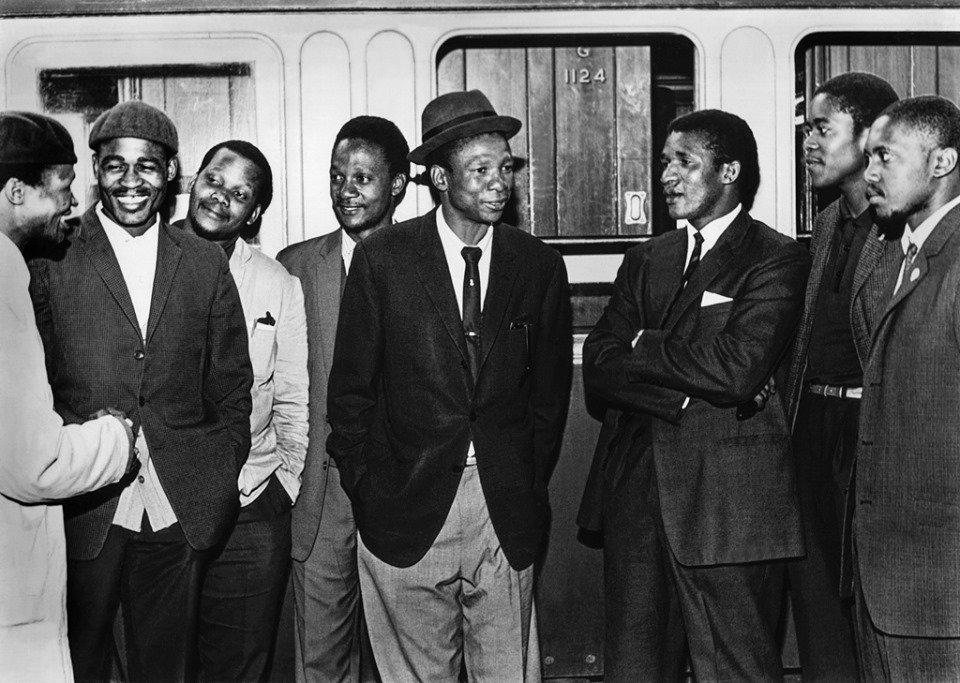 Porompompompompo
Saturday September 14 at The Cosmopolitan, 24 Albrecht St, Maboneng
As part of FNB Art Joburg's Gallery Weekend programme the historic Cosmopolitan building in Maboneng hosts this unique eight-hour exhibition. The artist-run initiative aims to create a temporary club environment for the day that provides opportunity for artists to test and push new ideas through the construction of site-specific installations and sculptures. DJ sets throughout the day also promise to create a party atmosphere.

Life According to James Barnor
On show until October 11 (closed Sundays), Gerard Sekoto Gallery, Parkview
The Alliance Francaise's Gerard Sekoto Gallery presents this incredible snapshot into the life and work of the iconic Ghanaian photographer James Barnor. Considered a pioneer of Ghanaian photography, Barnor's engaging portraits snapped in the 1970s and 1980s are characterised by the sense freedom and the joy of life shared by the subjects in his photographs.

In Conversation with Gabrielle Goliath and Friends
Saturday September 14, Standard Bank Gallery, Marshalltown
Artist Gabrielle Goliath will be discussing what role art plays in shaping and addressing social issues and speaking to her powerful exhibition The Song Is For, a collaboration with local musicians and survivors of sexual violence which looks at the lingering traumas left by rape and sexual abuse. The event takes place at Standard Bank Gallery from 11:00 until 13:00.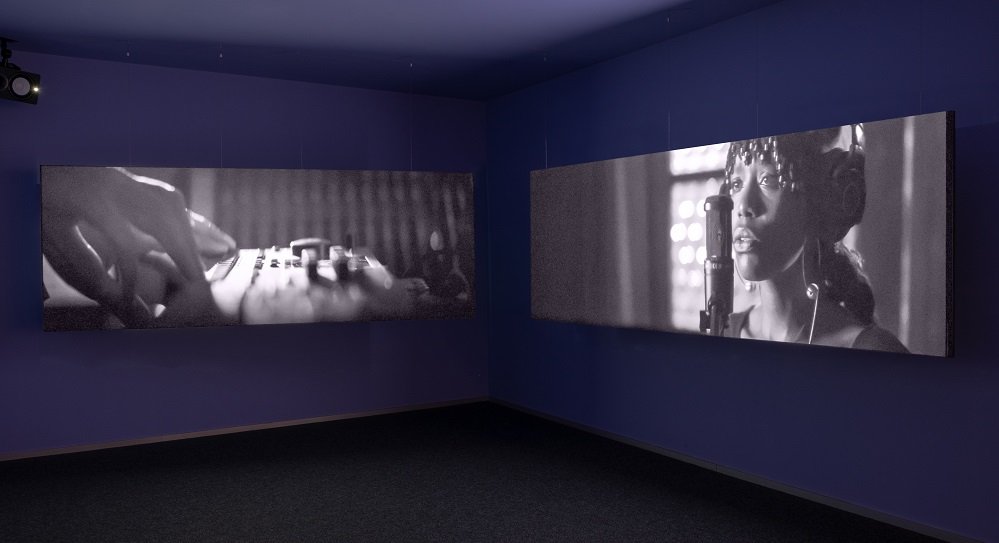 Art Fair After Party
Saturday September 14, The Tennis Club Ellis Park
This year's FNB Art Joburg After Party kicks off at The Tennis Club in Ellis Park. Expect a fun-loving art crowd, from curators and artists to admirers and fans. Live DJs and performers on the night include I See a Different You, Mvelo, 
Social Lubricant, Lelowhatsgoods and the team from Kalashnikovv gallery. 

Gallery weekend film screenings at Egrek Cinema
Thursday September 12 and Sunday September 15, Egrek Cinema, 38 4th Avenue, Parkhurst
The independent Egrek cinema in Parkhurst will be screening art films by artists Shirin Neshat, Kiluanji Kia Henda, Herman De Klerk and Sitaara Stodel. Screenings on Thu Sep 12 at 12:00 and on Sun Sep 15 at 10:00. Egrek Cinema is located at 38 4th Avenue, Parkhurst.

Wayne Barker Open Studio at Morkel House
Sunday September 15, Morkel House, New Doornfontein
Artist Wayne Barker opens his artist studio at Morkel House (corner 3rd Street and Voorhout Street) in New Doornfontein. The open studio party includes a pop-up exhibition by local artist Andrew Lindsay, live music by local band Fabulous Places and craft beers courtesy of Devil's Peak Brewery. The studio will be open from 16:30 until 19:30.