During December in the run-up to Christmas and New Year, Joburg's frenetic pace tends to slow down as many Joburgers head out of town for the holidays. 2020, of course, is no ordinary year however and this year many more Joburgers are choosing to stay at home for the festive season.

We love Joburg in December, the weather is absolutely perfect, the roads are quieter and of course there are all those extra hours of daylight to enjoy. A change in pace also presents a brilliant opportunity to get out and explore Gauteng's many attractions.

If you're visiting Joburg this year for the holidays or are a local looking to get out and do some sightseeing, here's our guide to what to see and where to go in the city this December
Hiking in Gauteng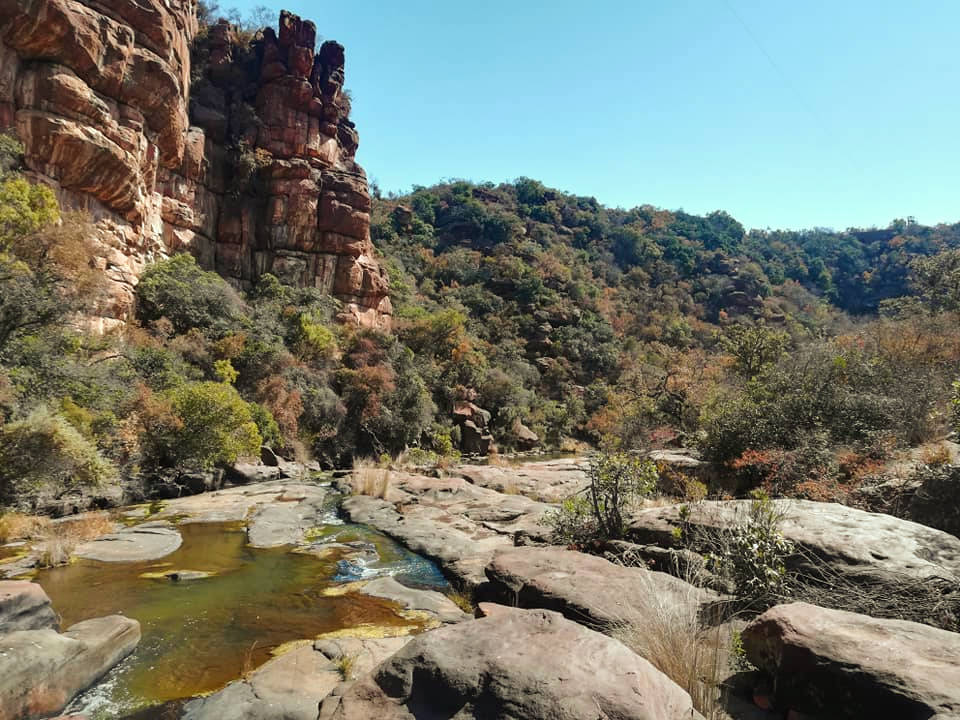 Until recently Gauteng was a rather underrated hiking destination, but in the wake of the months-long lockdown Joburgers have picked up a renewed passion for hiking and Gauteng's many trails and nature reserves are finally gaining the recognition they deserve! Almost all of Gauteng's hikes can easily be tackled in a morning or afternoon, making them the perfect activity for a summer day trip.

We've spent much of the winter of 2020 exploring Gauteng's various hiking trails and have lots of favourites. In the Cradle of Magaliesberg area check out Kings Kloof, Hennops, Cradle Moon, Sable Ranch or Rustig. Close to Pretoria top hikes include Adventure Zone Cullinan, Tswaing Crater and Ezemvelo Nature Reserve. In the south top hiking destinations include the huge Suikerbosrand and Klipriviersberg.

For more on Gauteng's best hiking spots, the different trails to try and what to know before you go (including how to book), check out our guide to hiking in Gauteng here.
Beautiful Joburg parks for the perfect picnic
​​​​​​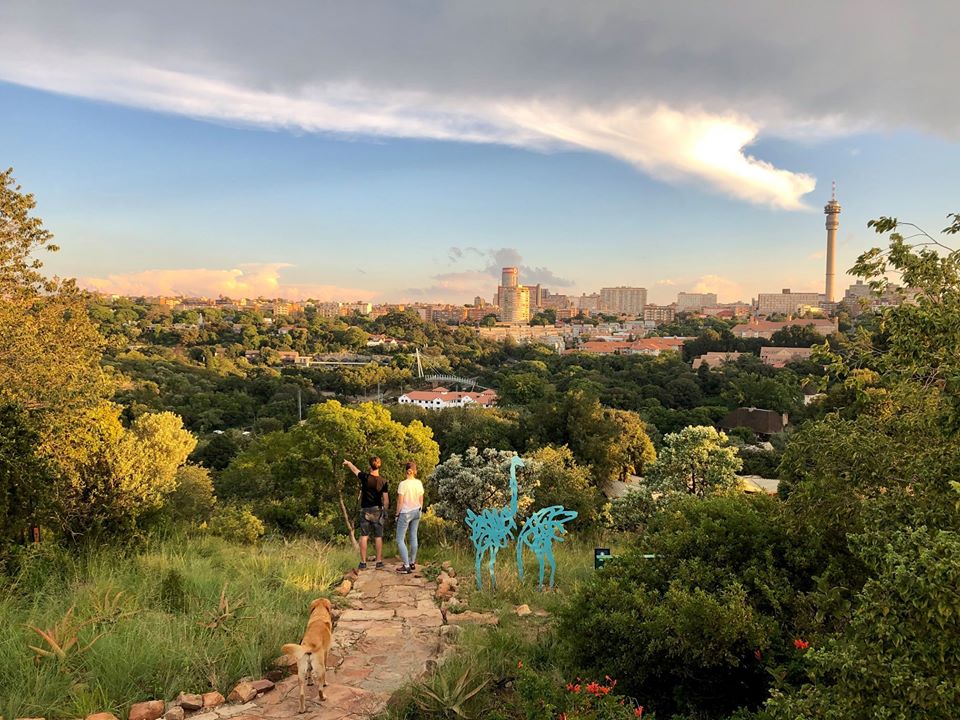 Joburg has a wealth of beautiful parks and a long walk in nature followed by a lazy picnic on the lawns is a perfect way to make the most of the quiet December weeks in Joburg. Favourites include The Wilds, Emmarentia Dam, Delta Park, Modderfontein Reserve and the Walter Sisulu Botanical Gardens.

Read our guide to our favourite Joburg parks here.
Take a dip at a local swimming pool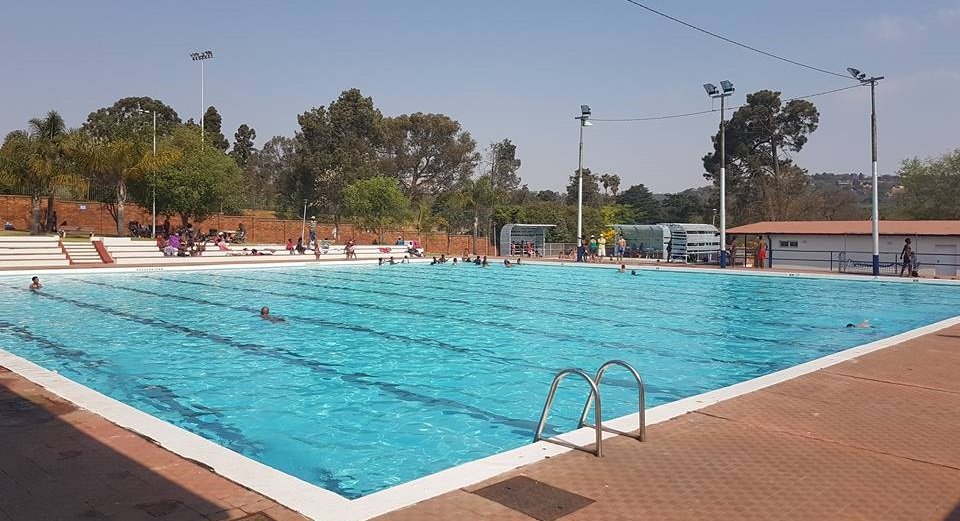 * Please note that under the latest Covid-19 restrictions (as of December 2020) Joburg's public swimming pools are closed until further notice. 
The best way to beat the heat during the height of Joburg summer is at one of Joburg's many open-air public swimming pools. The city has more than 50 public pools and for many Joburgers, weekend mornings or afternoons spent splashing about at the local pool is one of the many highlights of a Joburg summer. While there are dozens of places to take a dip, there are some particular pools that really have a special atmosphere, especially in summer. These include the lovely Zoo Lake pool, the Olympic-sized Ellis Park swimming pool and the Sydenham pool.

Note that Joburg pools open daily, usually from 10:00-17:00, and are closed on public holidays.
Dinokeng Nature Reserve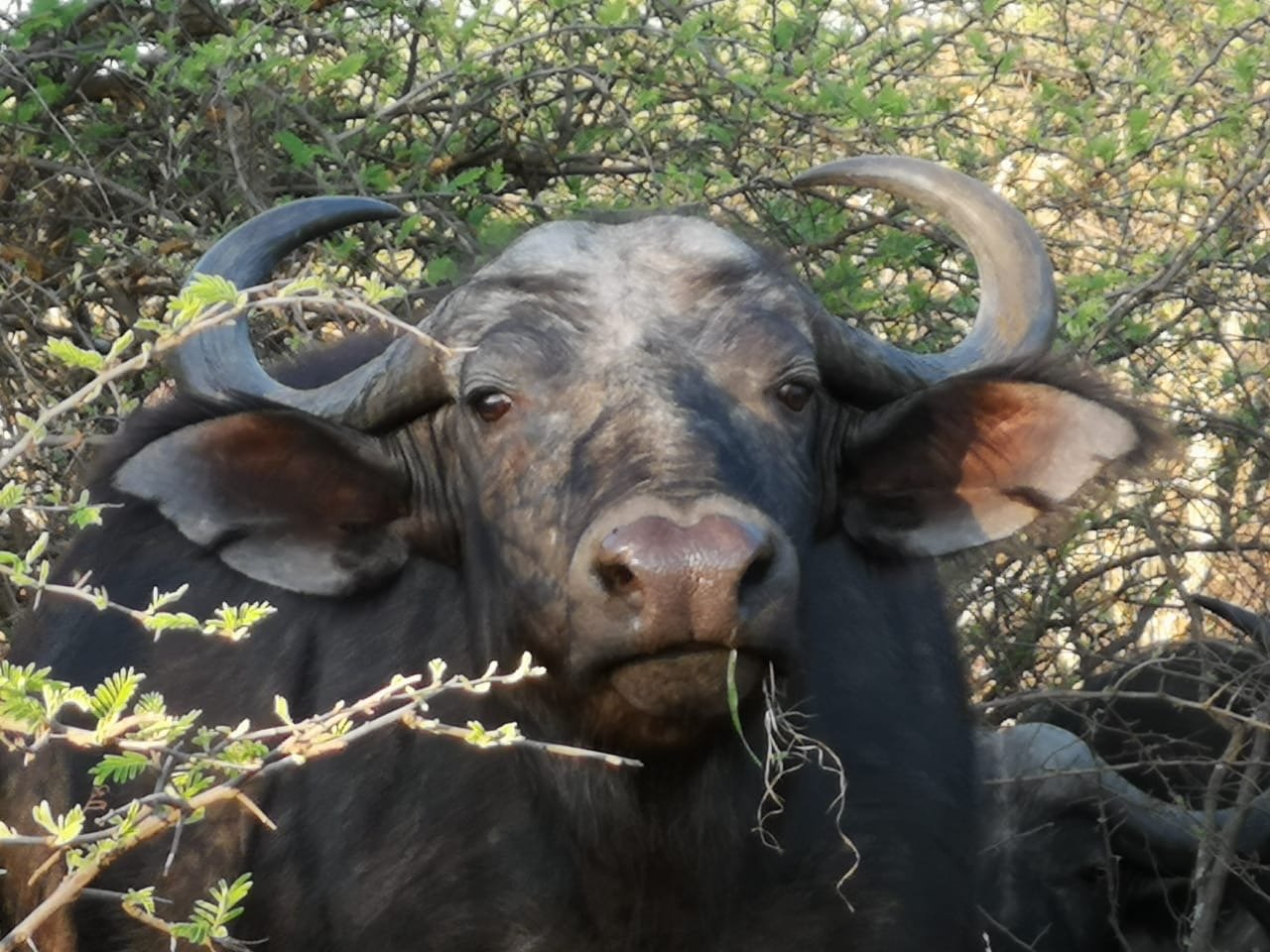 For those who love a safari experience and are invigorated by the call of the wild, make the trip north to Gauteng's very own Big 5 game reserve, Dinokeng, a reserve that was created when different private conservancies in the area joined forces, took down their fences and established one large game reserve. A patchwork of semi-private dirt roads and official tarred roads which together total more than 140km, can make navigating the official self-drive map a little confusing. We recommend getting a copy of the Dinokeng Visitor's Guide at the entrance which will help you to identify any wildlife that you might see along the way.

Lodges within the Dinokeng Game Reserve also offer guided game drives as well as guided walks through the bush, especially wonderful experiences if you have never visited a wildlife reserve before. If you are thinking of a staycation in Gauteng, there are plenty of fun places to stay from campsites to self-catering and more upmarket lodges.
Find out more about Dinokeng and plan a visit here.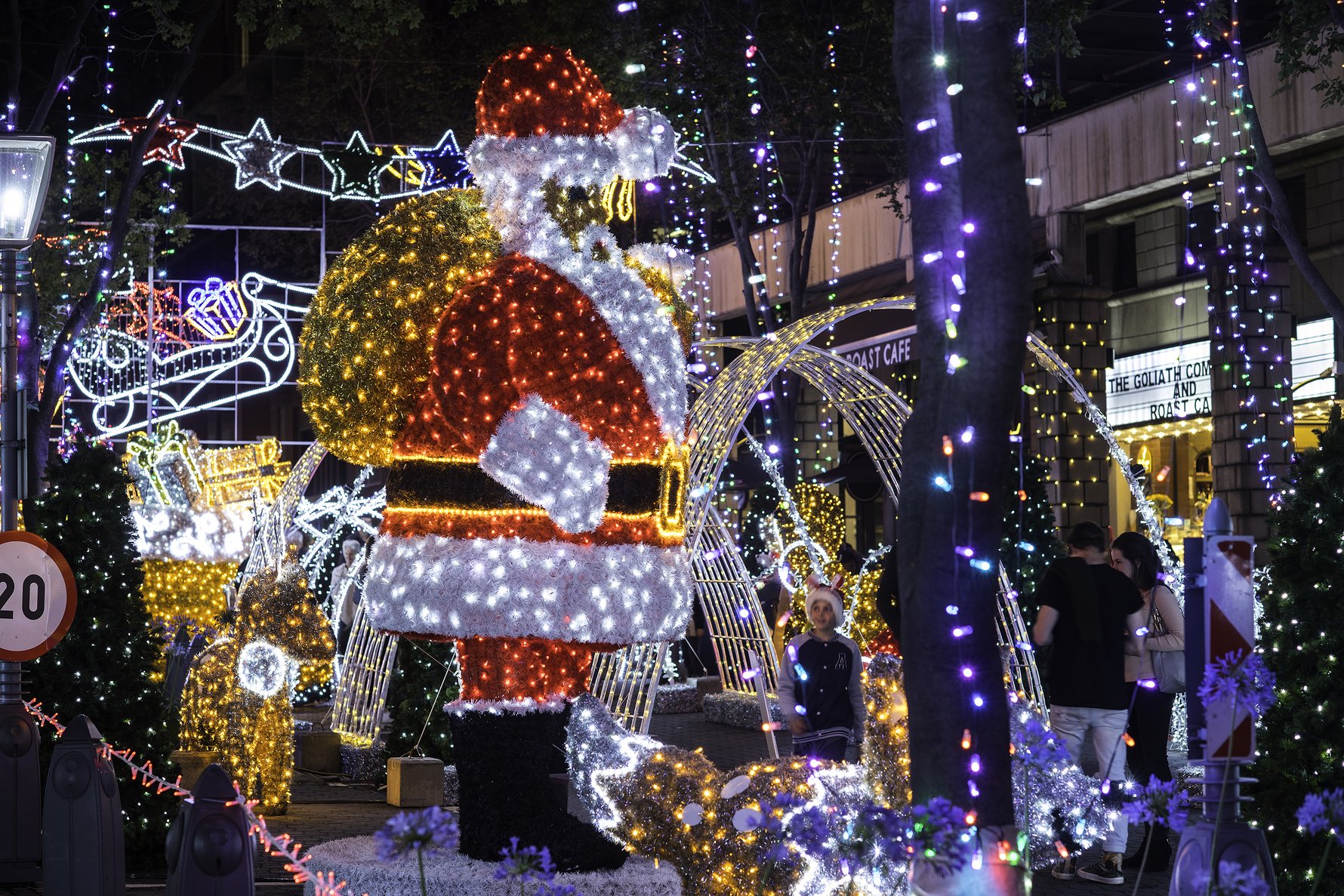 Throughout December there are various venues in Joburg who are hosting Christmas light displays, markets and other festive-themed events.

Melrose Arch has one of the most famous Christmas light displays and with lots of open-air restaurants it's a great place to spend an evening. In the festive season Sandton City's Christmas market is also a favourite (until Dec 24)The Walter Sisulu Botanical Gardens has a Christmas lights display and accompanying market (until Dec 24) that make for a unique experience. The Joburg Zoo is also hosting a Christmas lights festival throughout December complemented by live dance and music performances including kid's theatre by the People's Theatre and carol singing with Sempre opera.

For more details, check out our comprehensive guide to the best Christmas lights, festivals and other festive events here.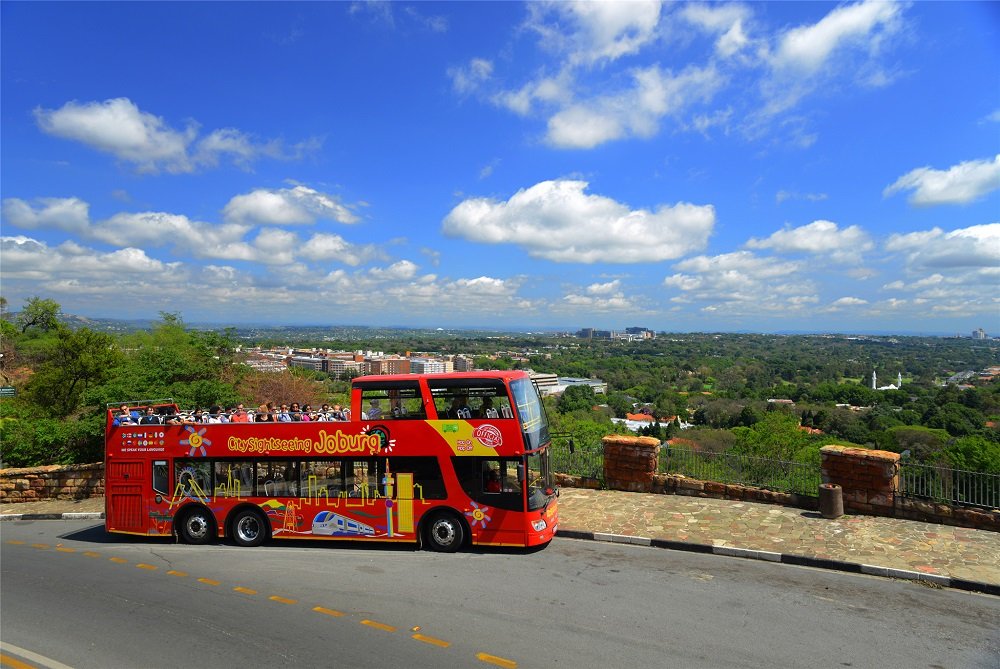 Open times: from December 16, 2020 the hop-on hop-off schedule returns to its regular daily operating hours, with the first bus leaving Rosebank at 09:00. Book your tickets online to take advantage of special December offers for South African residents.

The open-top, hop-on hop-off red bus is a great way to zoom around many of the city's biggest sights in one day. You'll be accompanied by an insightful audio guide on the journey which takes in two routes (the green route starts in Rosebank and conntect to the City Centre red route at Constitution Hill). Helpful information and self-guided walking tour maps are available to help you make the most of your time at the different stops that include the Apartheid Museum, Joburg Zoo and Constitution Hill.
Find out more and plan your trip here.
Take the kids on the Gautrain to Pretoria Zoo and get free entry!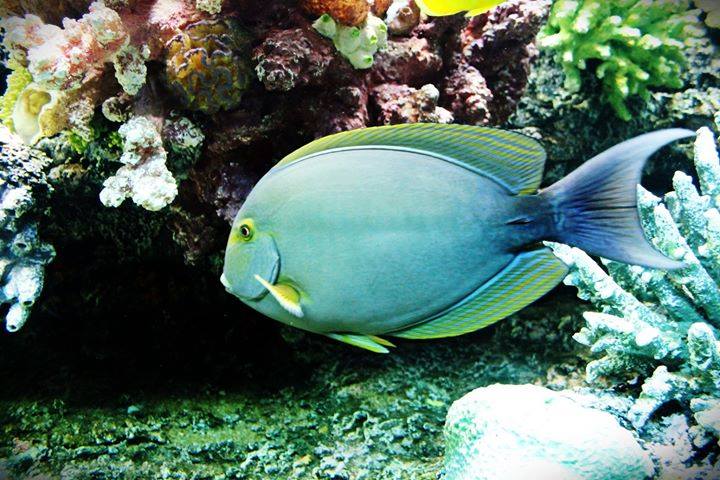 Pretoria Zoo (officially the National Zoological Gardens of South Africa) is the largest zoo in the country and perfect for a family outing. Take comfy shoes though as the zoo features over 6km of walkways. If you have young kids, it's worth hiring a golf cart to make the best of your day. Some of the most interesting species that you can see at the zoo include Komodo dragons, gorillas, tigers and sloths and there's also a small aquarium and a reptile park as well as over 200 bird species.

From December 14, 2020 to March 31, 2021 Gautrain is offering free entry to Pretoria Zoo for up to two children per family. The promotion is valid only for passengers travelling to Pretoria with the Gautrain. To receive your free entry wristbands you need to register online here, then look out for the stewards at the station platform who will assign you your wristbands and direct you to the Pretoria Zoo Gautrain bus. Free entry wristbands are distributed daily from 08:00-13:00.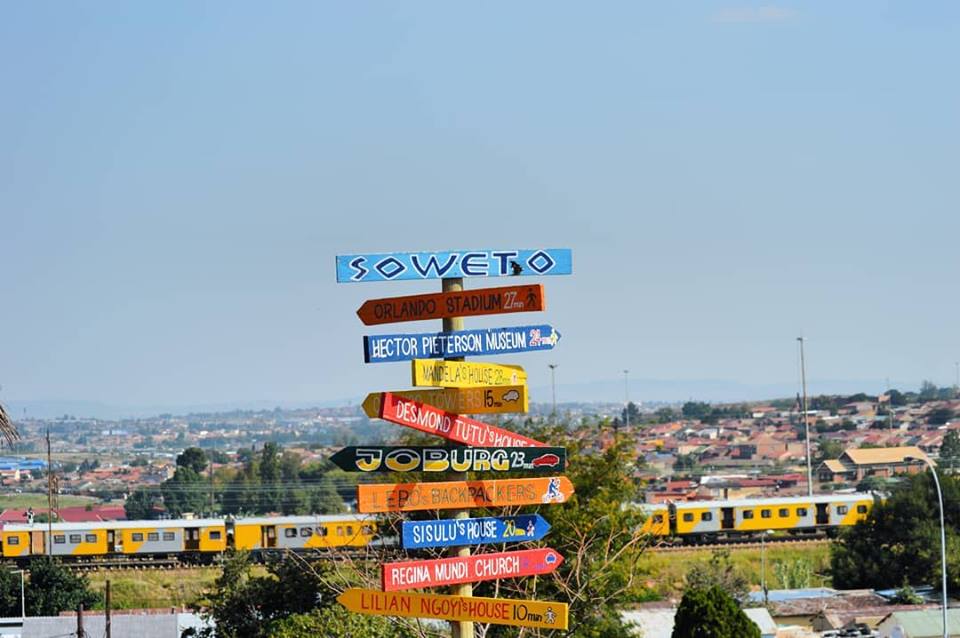 One of the best ways to experience Soweto is by taking a cycling, walking or Tuk Tuk tour with Lebo's Soweto Backpackers. There are 2-hour, half-day or full-day options taking in sights of historic and cultural interest and all tours also include the most delicious lunch at the lovely open air restaurant in front of the backpackers.

If you are looking to do something different on a Gauteng staycation, we also recommend booking a room and staying over to make the most of the experience. Throughout December Lebo's are offering some great value special offers for South African residents.
Find and out more and book your visit here.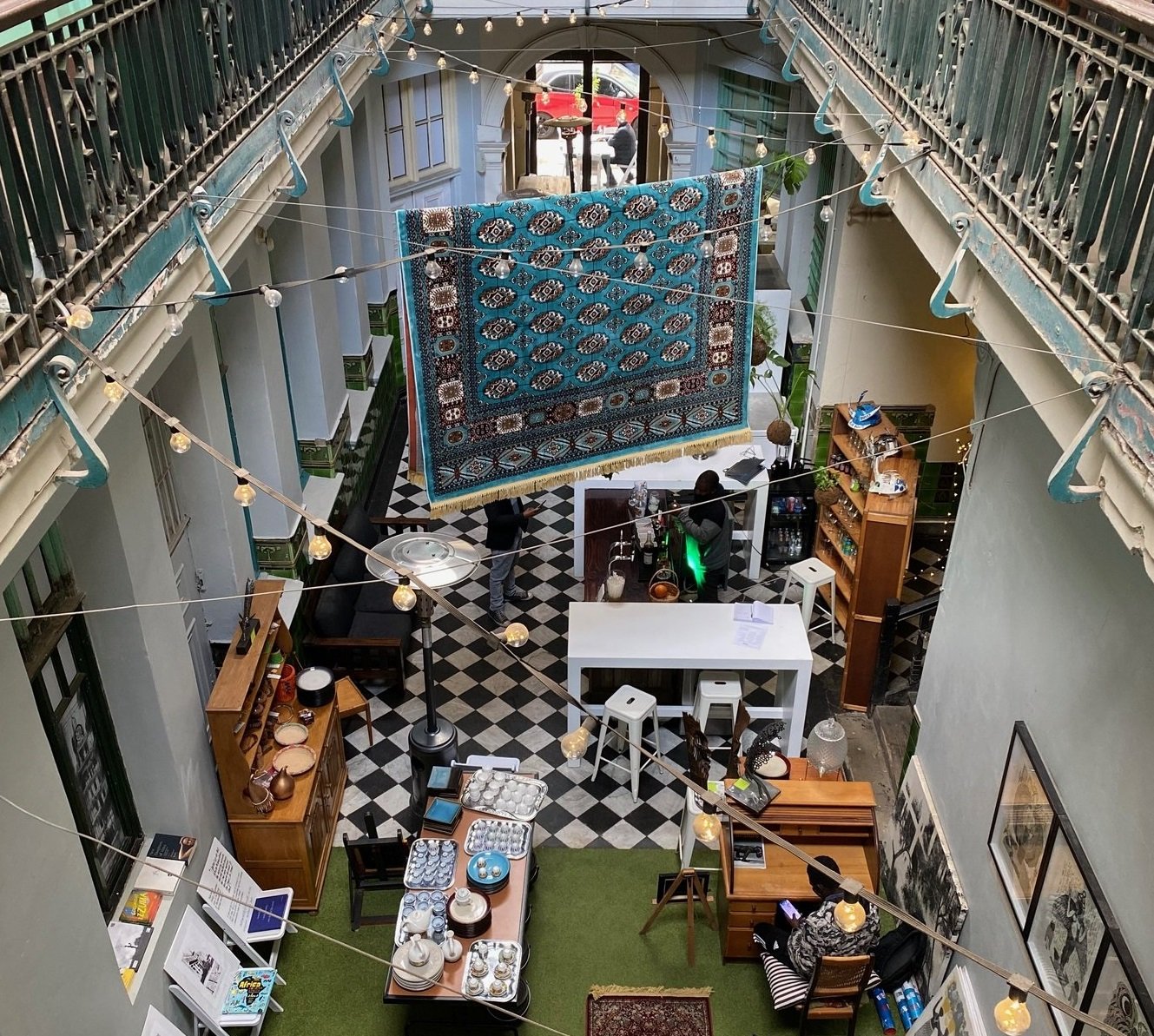 Led by Gerald Garner and Charlie Moyo, JoburgPlaces tours focus on the inner city, sharing entertaining tales of Joburg's gold-rush origins, its glory days and its eventual, spectacular decline. They also incorporate the fascinating story of the city's rebirth during the past decade and are a fantastic way to see the city with fresh eyes. There are various different themed tours to choose from taking in everything from immigrant histories and mining heritage to African fabric shopping and urban farming.

Tours start and end at the Thunder Walker, JoburgPlaces' fantastically atmospheric venue on Gandhi Square which houses a bar, cafe-restaurant and function spaces. A venue worthy of a trip downtown in and of itself.
Find out more and book a tour here. The scene for some of the most iconic high scoring cricket matches of all time, Joburg's Imperial Wanderers Stadium has a special place in cricketing history, and the stadium now offers tours. On a behind-the-scenes tour you'll get access to all areas, a fun day out for any cricket devotee. Tours include a visit to see the home and away team's changing rooms, the scoreboard room, training areas, the media centre with its birdseye view (a visit to the commentary boxes is always a great photo opportunity) and you'll even get to run down the famous Bullring tunnel and onto the pitch.
Find out more and book a tour here.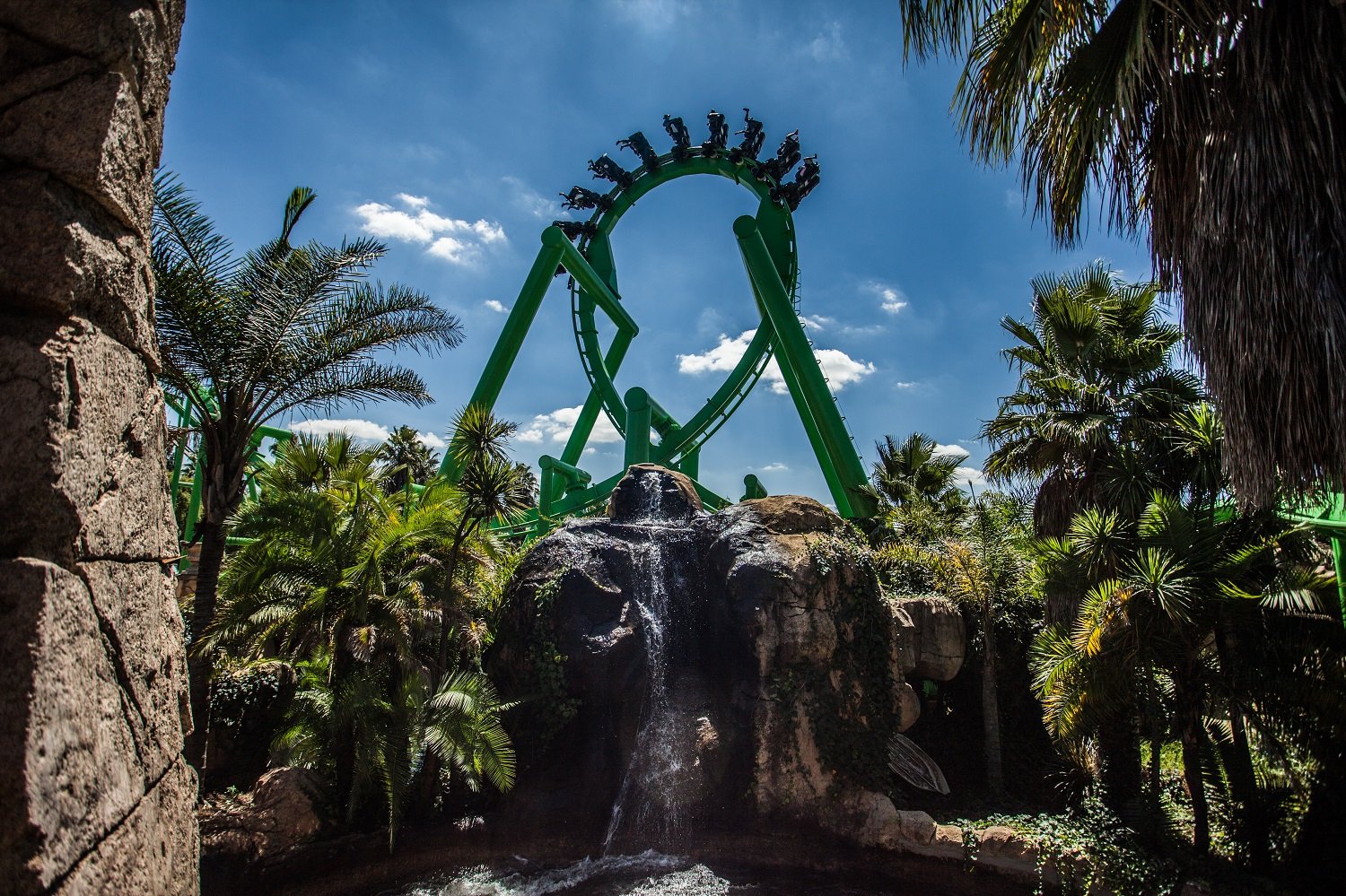 Open times: The theme park is open Dec 3–15 (Thu–Sat only 09:30–17:00), Dec 16–Jan 24 (Tue–Sun 10:00–18:00). Closed Dec 25. From 25 January 2021 the theme park will be open Thu–Sun 09:30–17:00. 

One of southern Africa's biggest and best theme parks, with rides and attractions for all ages. Extreme rides like the Anaconda, Jozi Express and Tower of Terror are for the brave and then there's Gold Reef City's newest ride, Strorm Chaser. This ride comes with a '10/10 Fear Factor' rating and is designed to replicate the experience of being trapped inside the eye of a storm. After trying it out ourselves, we can confirm it is pretty terrifying. Definitely one for the dedicated adrenaline junkies. 
Find out more and plan your visit here.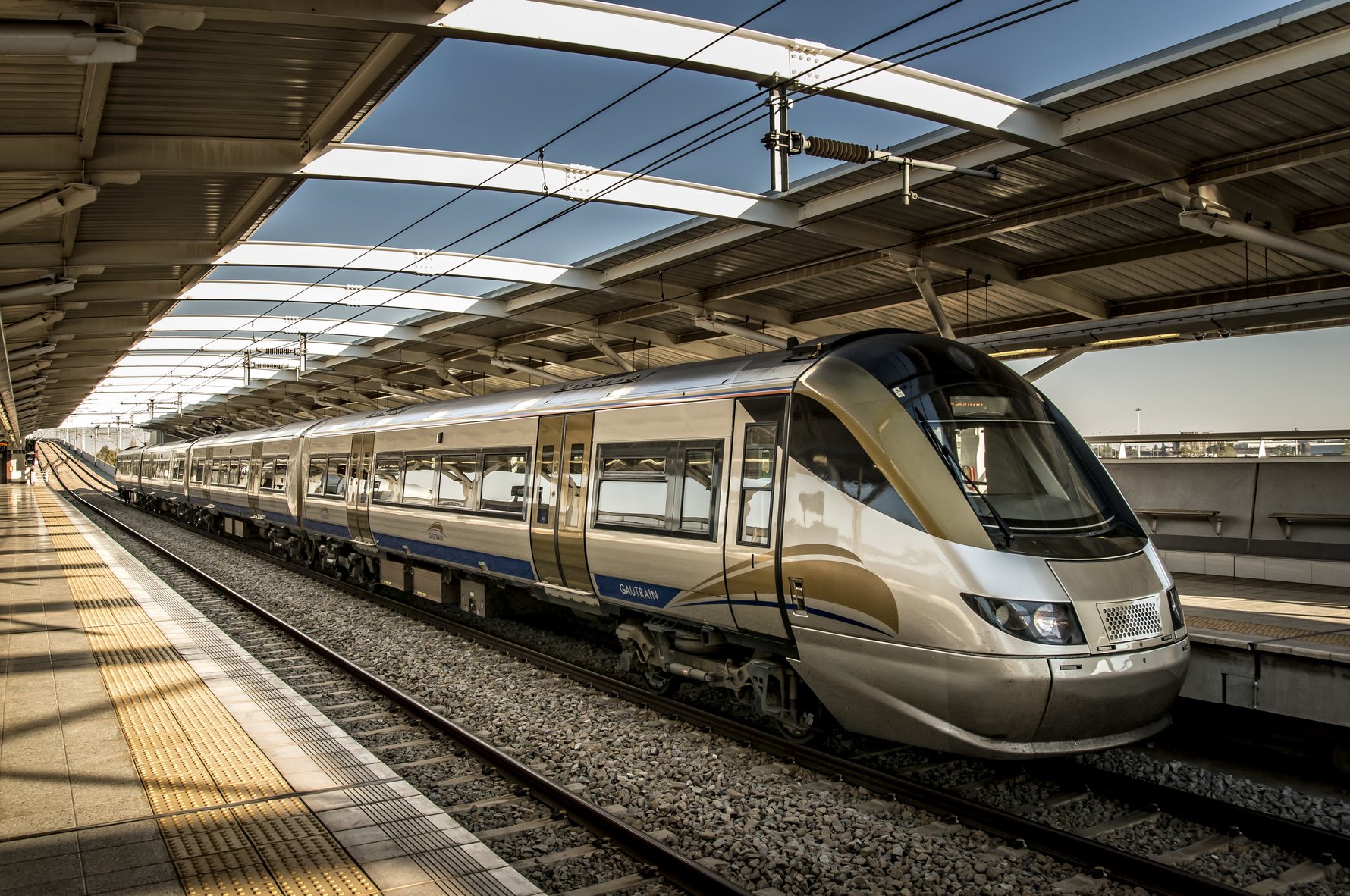 Celebrating Gauteng's many attractions in collaboration with Gautrain, this summer we have created a new Day Trip guide series to how to get busy sightseeing with the Gautrain. In our special Gautrain Day Trip guides we've spotlighted the many attractions, from museums to heritage landmarks, art galleries and unique city experiences, easily accessible from each of the Gautrain's main stations.

Check out all our guides to how to get out and go sightseeing in Gauteng with the Gautrain this summer here.
Eating out


Joburg's dining scene usually tends to slow down dramatically in mid-December. In a normal year most smaller restaurants, particularly those found in popular older suburbs like Melville, Parkhurst and Parkview and student neighbourhoods like Braamfontein, close up shop for a December break.

This year however we are expecting this situation to be quite different. Not only have restaurants and cafes lost several weeks of trading during the lockdown, but there are also a lot more Joburgers staying in town than ever before. Expect usually quiet high streets like 4th Avenue Parkhurst and 7th Street Melville to be much livelier with many more venues choosing to stay open throughout December.

From our own experiences of Christmas holidays spent in Joburg, there are certain parts of the city that are 'always on'. In particular Melrose Arch is a fantastic place to eat out, especially with the impressive Christmas lights bathing everything in a super festive atmosphere. Rosebank is always a popular spot, particularly as the area around The Zone and The Firs has so many open-air restaurants and cafes, as is Sandton's Nelson Mandela Square and Waterfall Corner and Mall of Africa in Waterfall, Midrand. 
Must-visit museums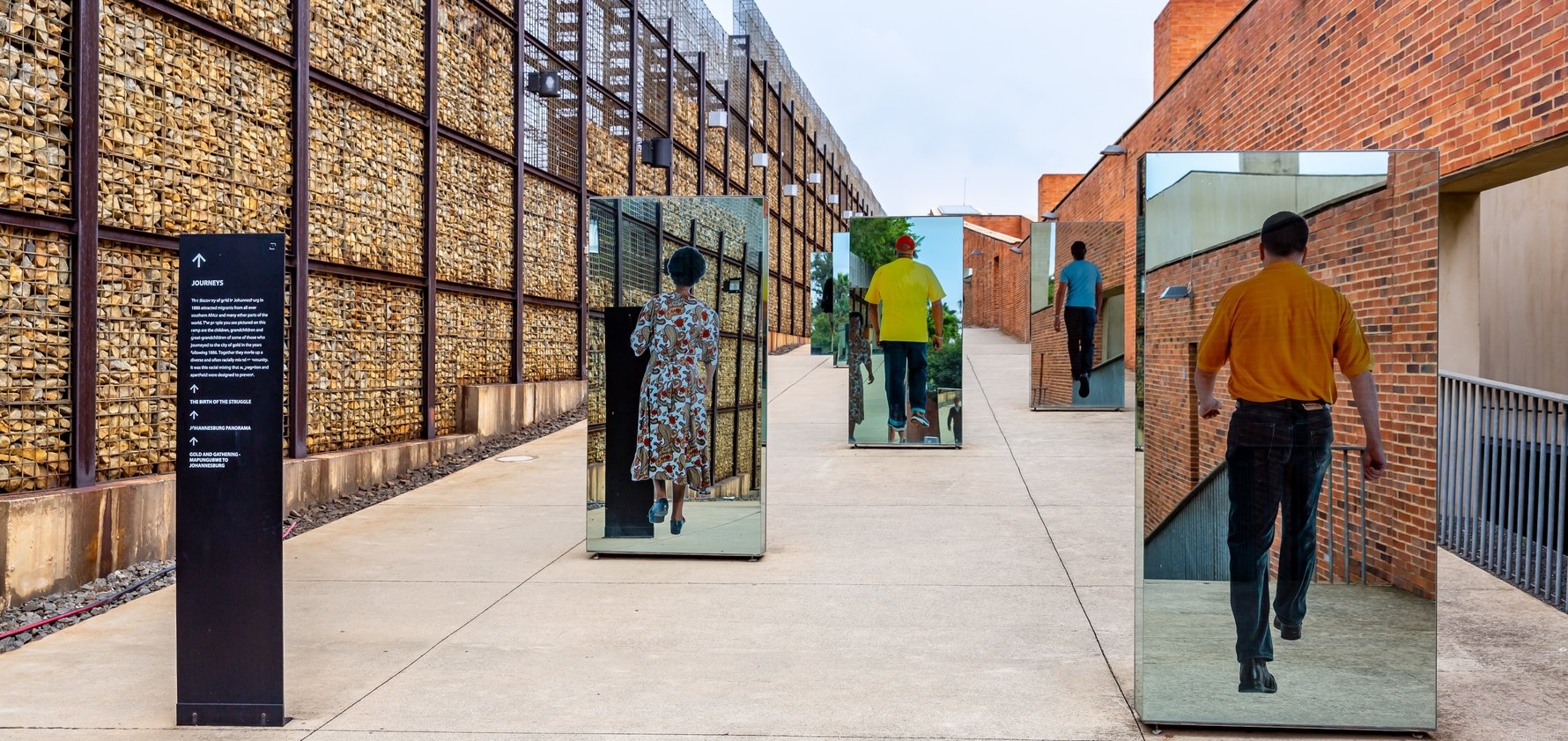 Some major museums sadly still remain closed in the wake of the coronavirus, these include; the Origins Centre at Wits University, the Johannesburg Art Gallery, Hector Pieterson Museum in Soweto, Liliesleaf and CoinWorld (the museum of the South African Mint). For most museums we recommend booking your tickets in advance online to save time. It is also important to note many museums are now entirely cashless and you must pay with your bank card. Opening times: The museum is open 09:00–17:00 daily and is closed on Christmas Day and New Year's Day 

This extraordinary and vast museum brings to life the horrors of apartheid: from the petty cruelties inflicted on the everyday lives of black South Africans during that time to state repression and violence. The story of South Africa's struggle for democracy is compellingly told with powerful displays and interactive elements, and through everyday heroes as well as historical leaders. Give yourself a few hours to take it all in.
Find out more and plan a visit here.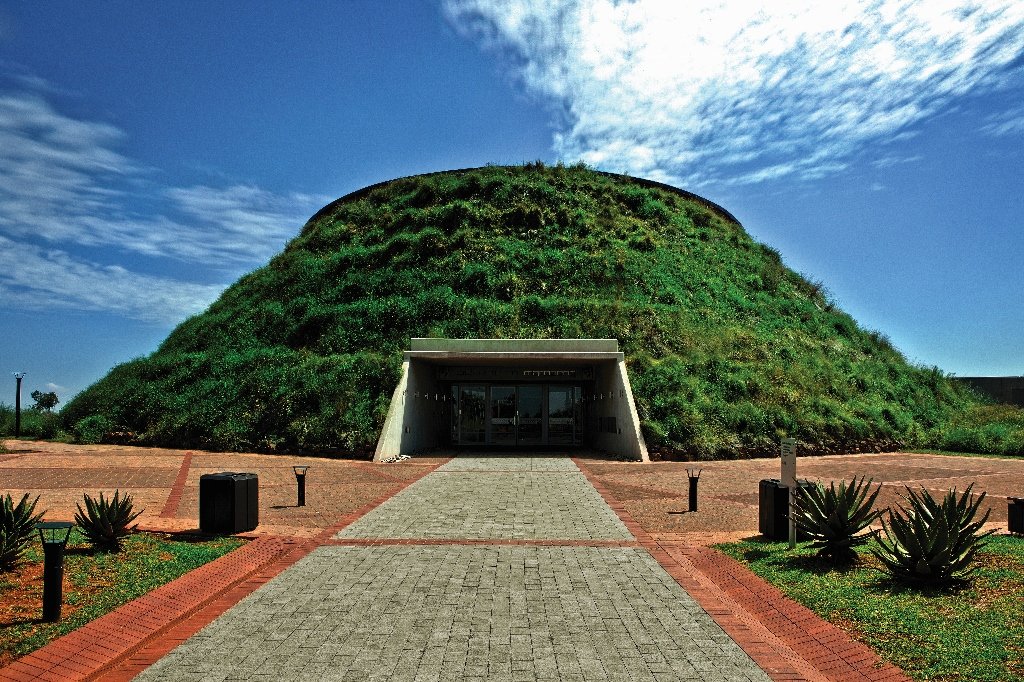 Opening times: Open daily 09:00–16:00 from December 11 until January 27, 2021. Thereafter the museum opens Fri, Sat and Sun.

Maropeng is the official visitors centre for the Cradle Of Humankind, a World Heritage Site where some of the world's oldest hominid fossils have been discovered. The visitor's centre contains an extensive modern exhibition that takes an interactive approach to the history of life as we know it from the big bang to the evolution of humankind, the discovery of fire and the spread of people across continents. A perfect accompaniment is a guided tour of the Sterkfontein Caves (a five-minute drive down the road). Tours of the caves take around 45 minutes and are not recommended for the unfit as there are numerous steps and some places where you are required to kneel or crawl.
Find out more and plan a visit here.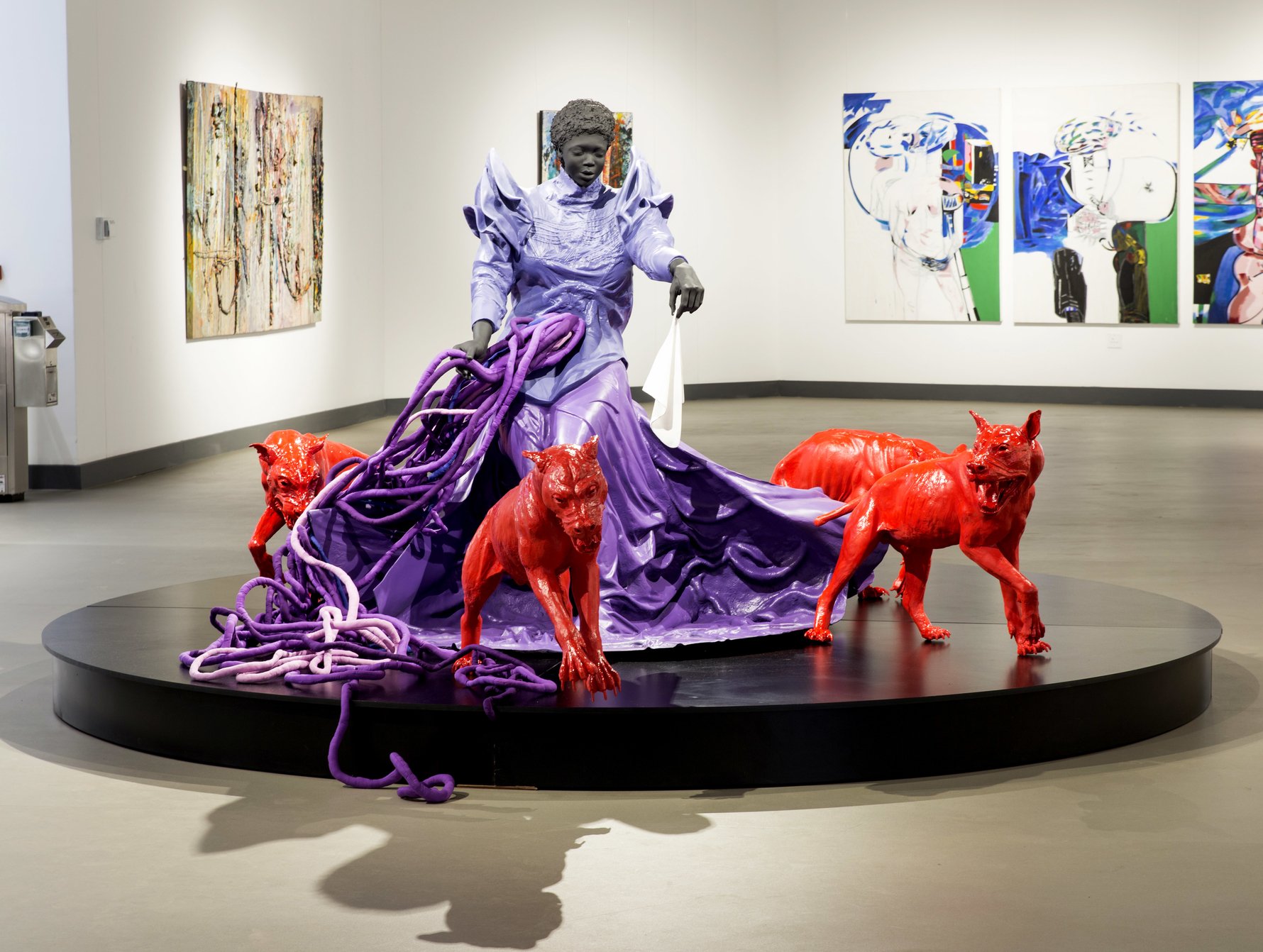 Open times: Open daily 10:00–17:00. Closed Christmas Day and New Year's Day

One of the largest new art museums to open in Africa in recent years, the Javett-UP's art collection is extraordinary and one of the most impressive in South Africa. Exhibitions spread over several floors of this huge museum and cover a broad swathe of 20th and 21st Century South African and African art including major works by iconic artists such as Alexis Preller, William Kentridge, Mary Sibande, Gerard Sekoto, Irma Stern and Penny Siopis. The Javett Art Centre also celebrates Africa's ancient art history in the high-tech Gold of Africa wing home to the gold rhino, leopard and other priceless treasures from the precious Mapungubwe collection. The museum is located in Pretoria, next to the University of Pretoria campus and is more than worth a day trip from Joburg.
Find out more and plan a visit here.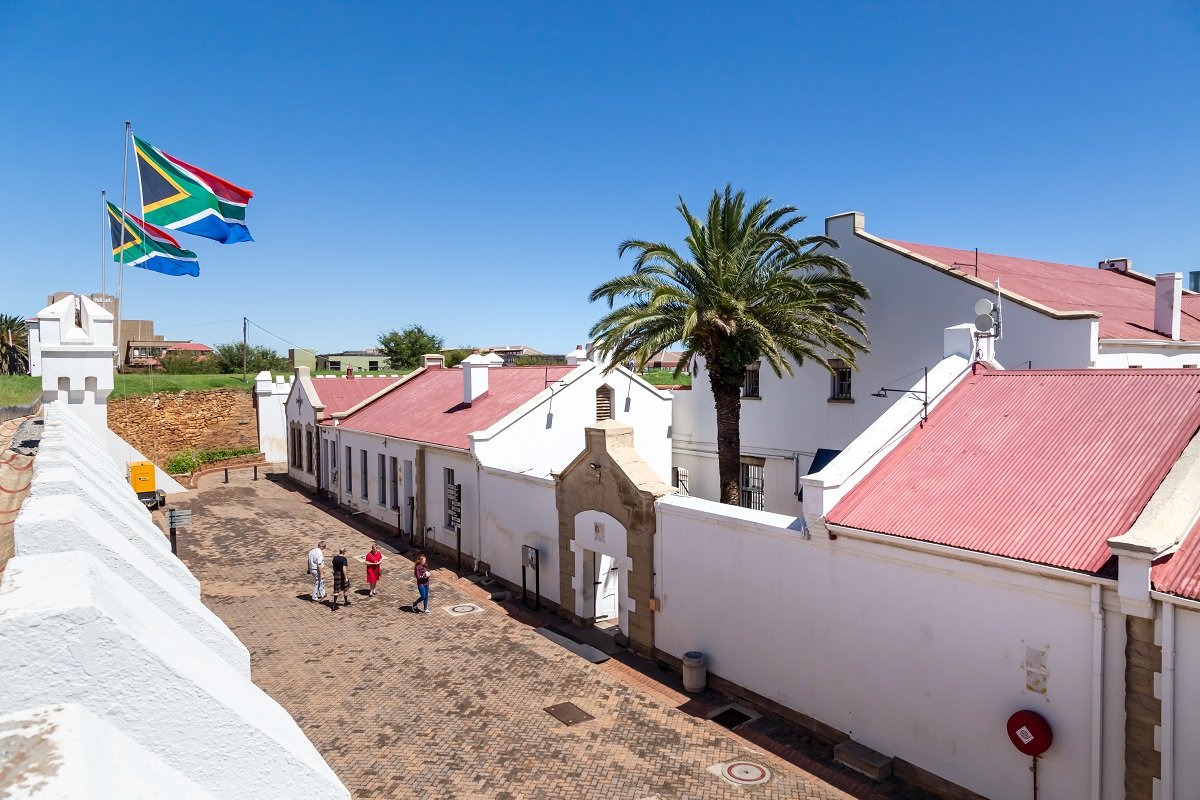 Open times: the museum is open daily 09:00–17:00. On December 24 and 31 Constitution Hill will be open 09:00-12:00. Constitution Hill is closed on December 25 and 26 and on January 1.

The buildings of Constitution Hill in Braamfontein, once a fort, then a prison and now home to the highest court in the land, reveal the horrors of some of the darkest hours of 20th Century South Africa, while also showcasing the bright, optimistic future of the country. A national heritage landmark the large complex is split into four parts: the Old Fort, the Women's Gaol, the Number 4 prison block and the Constitutional Court. Your entrance ticket will give you access to all the museum areas, while the Constitutional Court is free for any member of the public to visit (note the building is only usually open when the court is in session).
Find out more and plan a visit here.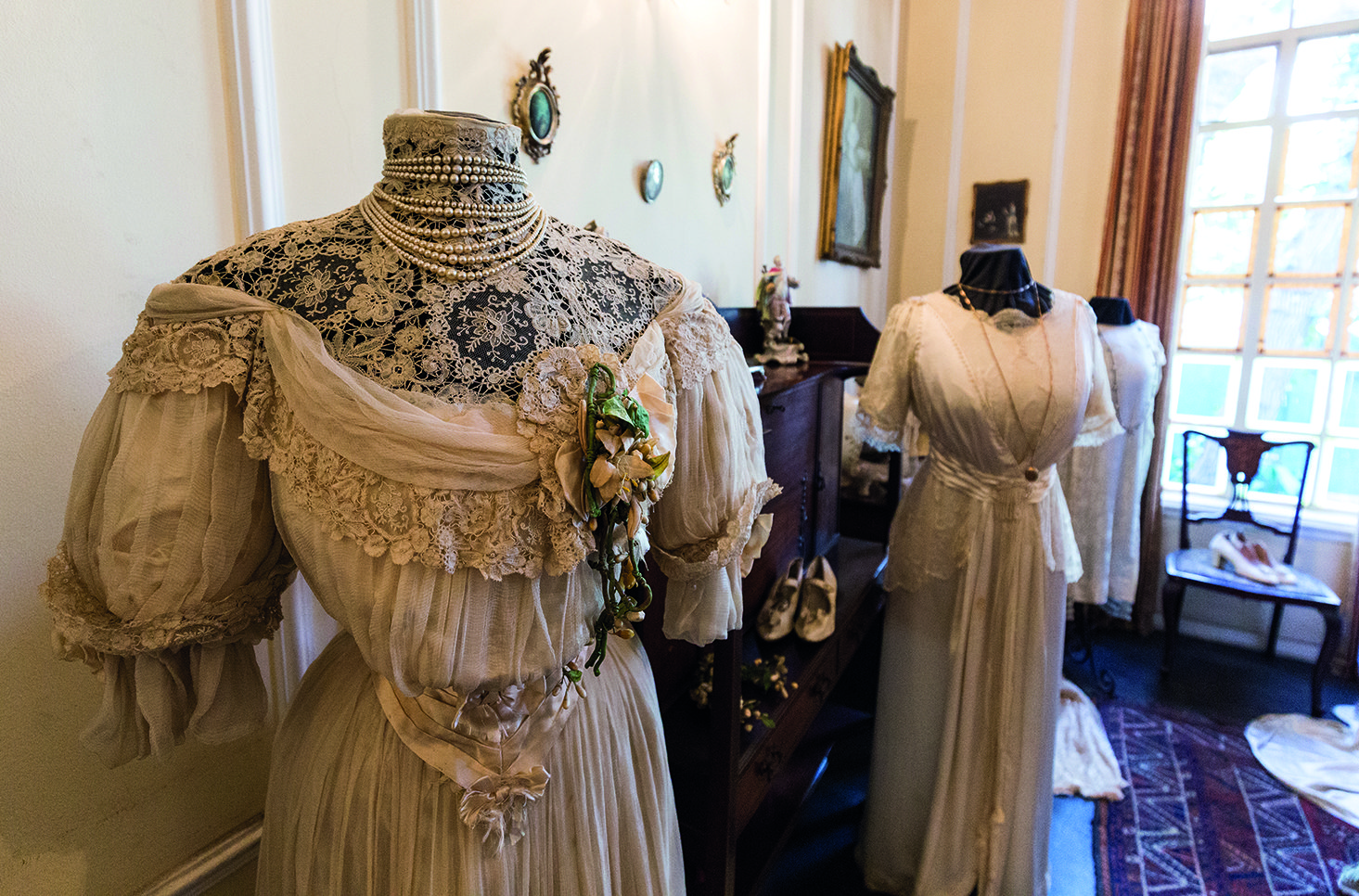 Open times: Visits are by appointment only and the museum is open throughout the holidays. Tours are available 10:00–17:00.

Lindfield House in Auckland Park is a monument to Victorian life presided over by Katherine Love who has spent a lifetime collecting objects from her favourite era. Step inside this historic home, accompanied by Love who will be dressed as a parlour maid, and you will be transported to a different time. This is one of Joburg's most charming and unique museum experiences. Katherine Love is able to brilliantly conjure the Victorian period through her vast knowledge of everyday habits, and is very much part of the lavish exhibits that spread across 18 darkened rooms. Endlessly fascinating.
Find out more and plan a visit here. Open times: the museum is open daily 09:00–16:30. Closed Dec 25, 26 and January 1
Fascinating for war history buffs, the extensive exhibits at this museum not only reflect historical aspects of warfare, but also illustrate technological developments and detail many of southern Africa's biggest conflicts including the Anglo-Zulu War, the Anglo-Boer War, South Africa's role in the First and Second World Wars and the armed resistance movements that fought against Apartheid. An impressive range of military vehicles that you are able to climb into makes this an even more interactive experience.
Find out more and plan a visit here.