Iconic design label Love Jozi's tribute to Joburg, a children's guide to South Africa's leading artists, and Terry Kurgan's award-winning book on photography, family and memory need to be on your reading list this month. 
I Love You I Hate You by Love Jozi 
Bradley Kirshenbaum is the brains behind the Joburg brand Love Jozi, and co-founder of the famous Market on Main in Maboneng. His graphic designs inspired by Joburg's streets, landmarks and distinctive skyline are emblazoned on a must-have range of T-shirts and homeware. His beautiful new book, I Love You I Hate You, edited by Johannesburg In Your Pocket publisher Laurice Taitz, delves into Love Jozi's image archive from the past 15 years, which includes more than 100 T-shirt graphics, to show how Johannesburg became the brand's muse, inspiring bold designs and new ways of looking.

Complementing the rich archive of unique images is a collection of 34 essays by Joburg thinkers, doers and observers, taking the imagery of each T-shirt range as a starting point to explore complicated and complex relationships with the city. Exploring Joburg in fresh ways, the essays compiled in the book take readers down unexpected paths, grappling with a complex city that inspires competing emotions of love and hate. An ode to Joburg in images and words, and all that it inspires.

The book is being launched with a series of fun events across the city. See the programme and buy your copy of  I Love You I Hate You here. Also available at FNB Art Joburg Sep 13–15.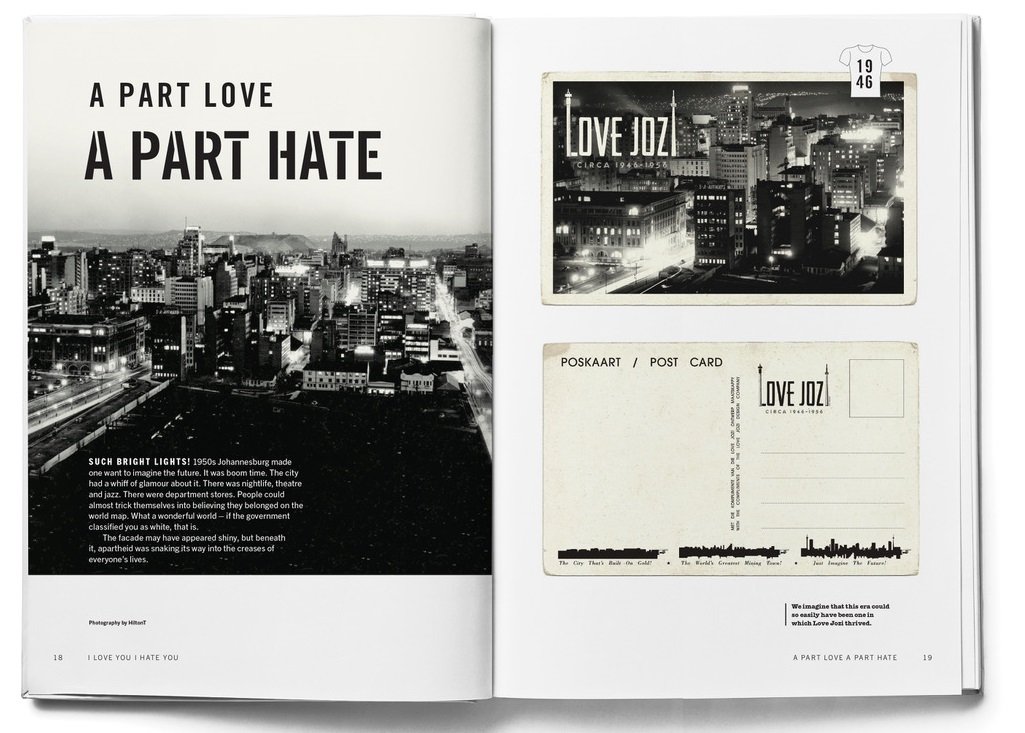 Explore! Awesome South African Artists by Cobi Labuscagne
While aimed at being accessible for children, adults will love this book too. This colourful compendium by pioneering fine art academic Cobi Labuschagne, the co-founder of Joburg Art Fair (now under new ownership as FNB Art Joburg) and other key creative initiatives, has been designed to introduce kids to the world of South African contemporary art. With profiles of a wide range of South African artists – among them William Kentridge, Nandipha Mntambo, Billie Zangewa, Blessing Ngobeni and the late David Koloane who were all interviewed by Cobi – and accompanying illustrations by Lauren Mulligan, the book delves into what it is to be an artist. It's a subject that opens up a universe of thoughts and experiences, looking at how individual artistic lives have been shaped and in many cases, the challenges that a career in art brings and the bravery it often calls for.

Explore! Awesome South African Artists is conversational in tone, entertaining and inspiring in how it approaches many well-known artist's lives, and brings their stories back down to earth in a way that younger readers can enjoy. It's also easy to pick up and start on any page as each artist's life is presented in a short essay with an illustration. Perfect for bedtime reading at any age.
Published by Jacana, and in bookstores from end of September, or buy your copy at FNB Art Joburg or Latitudes Art Fair in Sandton, Sep 13–15.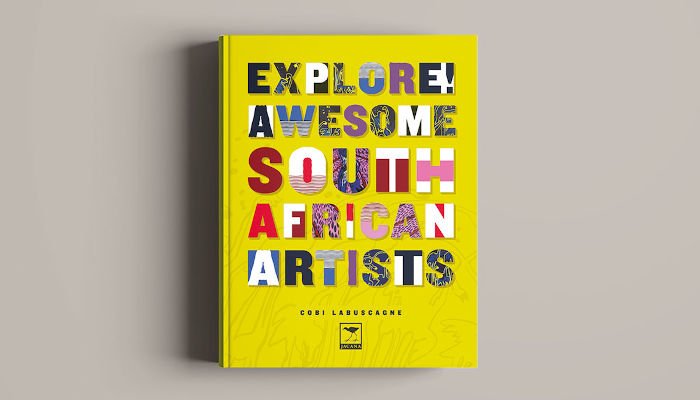 Everyone is Present: Essays on Photography, Family and Memory by Terry Kurgan
Winner of the 2019 Sunday Times Literary Awards Alan Paton Award for non-fiction, Everyone is Present is Johannesburg writer and artist Terry Kurgan's first work of creative non-fiction. A thoughtful meditation on photography and memory told through the incredible story of Kurgan's family's journey across Europe during the Nazi occupation, this is a deeply moving and evocative read, a personal family history and memoir, and a thought-provoking meditation on the meaning and nature of photography, and what is revealed and what is concealed. The Sunday Times judges described Everyone is Present  as "a compassionate, mesmerising tale of a time and place and the singular journey of remarkable people". It is all that and more. Just buy it and read it!
 
Published by Fourthwall, the book is available at Love Books, Melville and other bookstores.