This sharper than sharp streetwear label was founded in Cape Town and came to Johannesburg as a pop-up store at the Museum of African Design (MOAD) in Maboneng. These days the museum only opens for temporary exhibitions and events, while Unknown Union with its distinctive white and black double 'U' logo is now located permanently in an impressive and light-filled double-storey space inside the MOAD building.

The ground floor is the location of Unknown Union's store, but more of a white cube in how the display of fashion and other artefacts is carefully curated and changes with each visit. This showroom area is also used for workshops and exhibitions. Up the exposed staircase is a bar, lounge and recording studio.

Unknown Union's clothing is for men and women, with many pieces expressing a gender neutrality. The founders are two brothers who travelled to South Africa from the United States. They worked with an art historian to connect African art with their designs.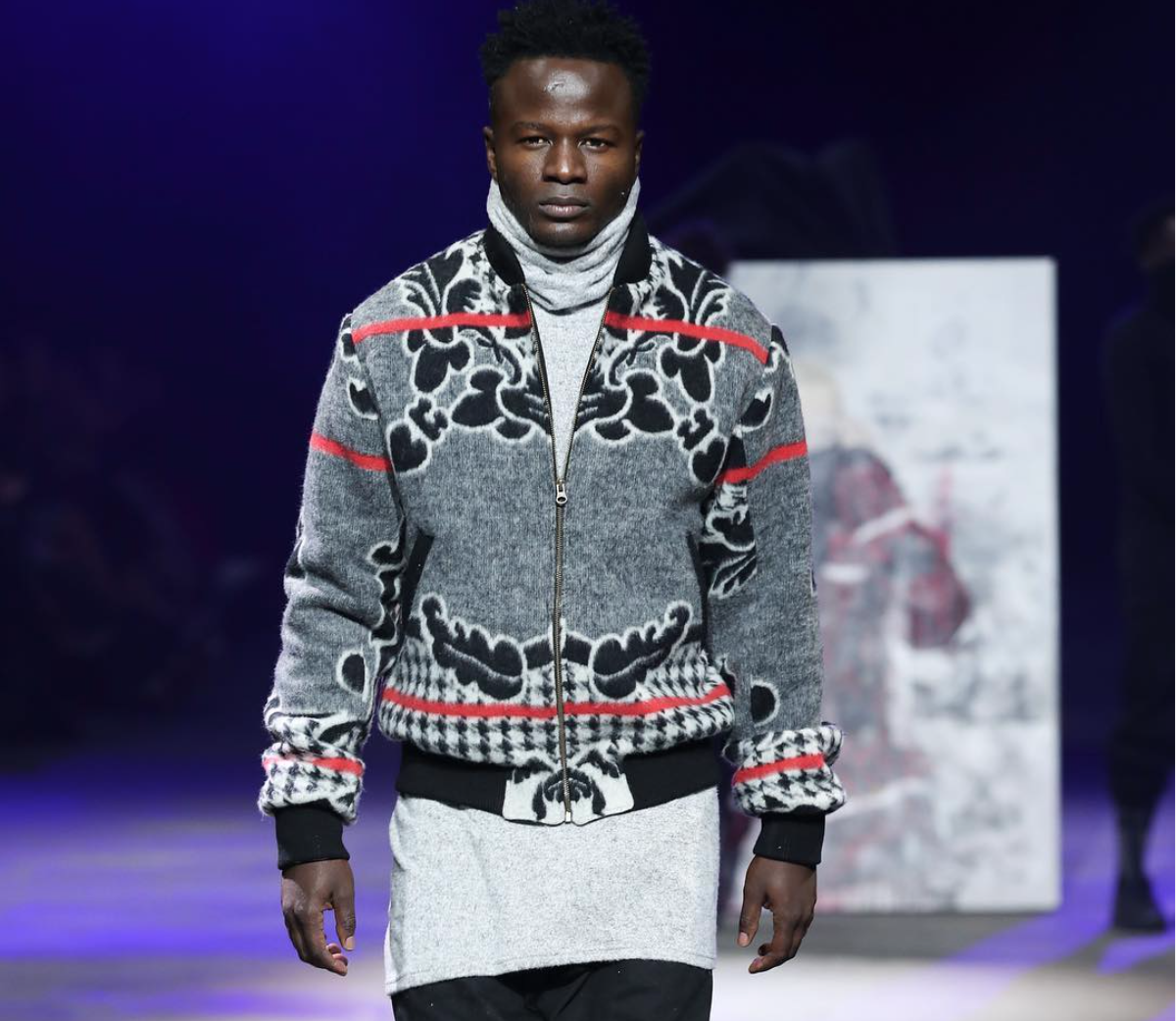 The brand is distinctive as much in its ethos as in its appearance. It showcases African design aesthetics borrowing from myriad cultures and staying loyal to locally produced garments made with African fabrics, and supporting ethical trade. You might even spot, as we did, the bold black and white cross design knitwear being worn on the streets of the city by artists and poets. 

The brand's credo is "In comparison to the ancients, we stand like dwarves on the shoulders of giants" and it celebrates a heritage of African design. As Unknown Union's Johannesburg store manager Robert Moleleki says: "If you love history, culture and art, you'll be drawn to the books available to read on our signature bookshelf, a little-known fact: our bookshelf spells 'Unknown Union' in the graphic writing tradition, Mandombe (a script from the Democratic Republic of Congo, said to be the only writing system in the world that looks like a brick wall, according to the encyclopedia of Endangered Alphabets).

The only thing left to tell you is this is a must-visit in Maboneng. Across the street you'll find The Cosmopolitan with its Home of the Bean coffee shop, Bridge Books for a great selection of African fiction and non-fiction and a sculpture garden in which to take a pause.