Braamfontein has always held an attraction for the hipster crowd, and while the neighbourhood's fortunes may have dimmed somewhat after a bruising Covid era, it retains an allure. The evidence is in the cool kids who come out to play on a Saturday at The Playground Market, the edge of Kalashnikovv Gallery, and the boundless vision of Play Braamfontein in creating an art-filled precinct around Juta Street.

We've spent the latter half of 2022 working in the neighbourhood so we have a bird's eye view – and have been enjoying seeing a flowering of new attractions. Here's some new spots you need to put on your list (Nov 2022).  
 
Bantu Records 
You can imagine our excitement walking into Bantu Records, the first queer black-owned vinyl store in Braam with an impressive selection of jazz, neo-soul, broken beats, Afrobeats, and a vast representation of its namesake, South African black records.  It's opening has been spurred by the growth of online sales. Bantu Records houses quality records that are one of the oldest music formats still in use, as they reminded us vinyl adds atmosphere that digital music lacks, so it's comeback is not surprising.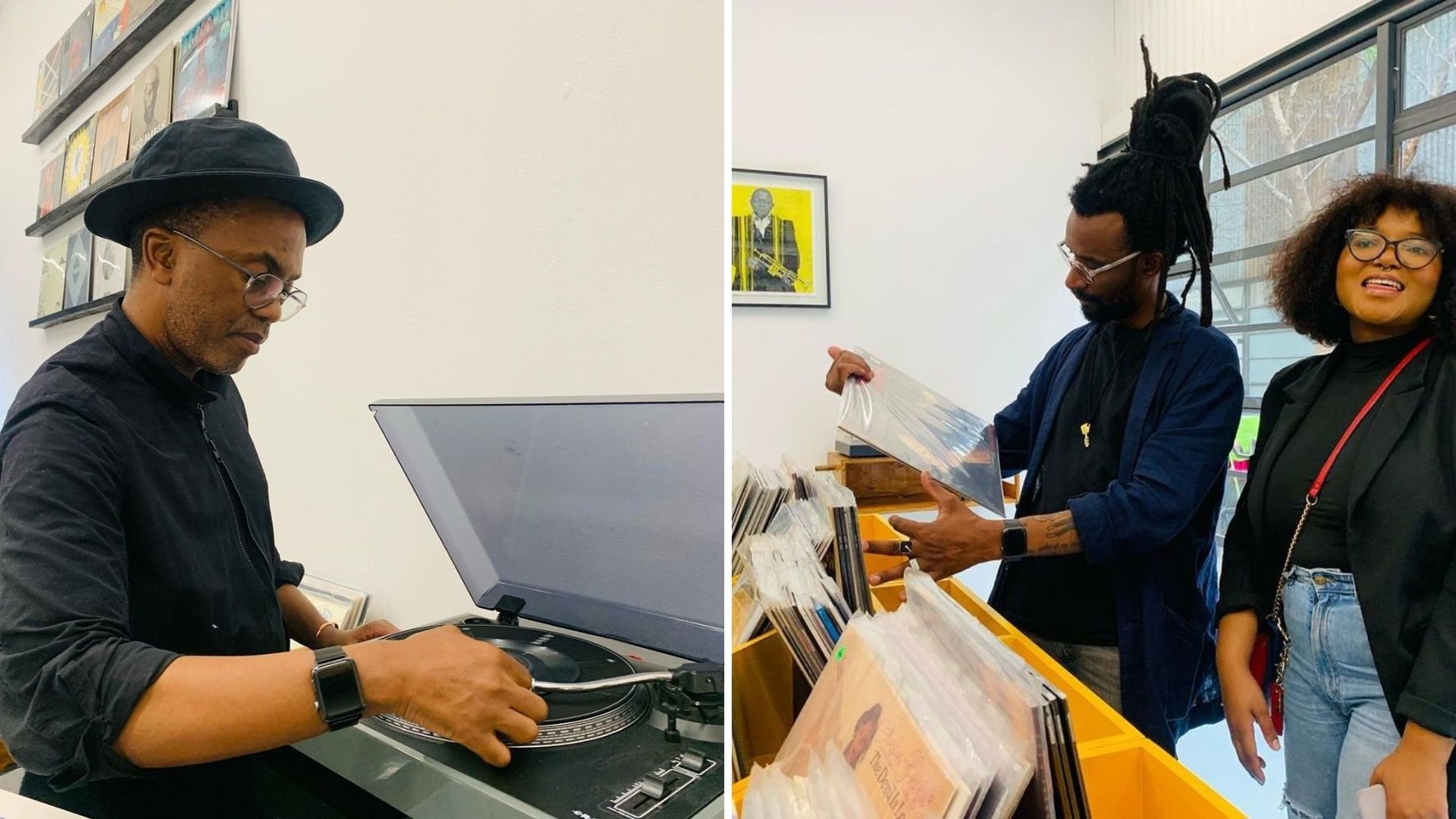 The vinyl enthusiast and captain of this ship is Umlando Khumalo, who has been collecting records from a tender age. We enjoyed a sample of locally made Malcolm Jiyane Tree-O from the album Umdali on a record player while chatting about the archives of the greats you will find here such as Bra Hugh Masekela and Miriam Makeba. For now, Bantu Records are open Mon-Fri 10:00-17:00, Sat 09:00-16:00, and Sun 09:00-15:00. Follow them on social media here for any updates. Find them on 70 Juta Street behind the old Kalashnikovv Gallery.
 
The Gourmet Shrine 
The super relaxed owner Chef Vusi describes this place as the Temple of Gourmet food. With a background in farming, catering events, food trucks, and trading at various markets in Joburg, we believe Chef Vusi has got a few tricks up his sleeve for Braamfontein. Taking the space previously occupied by Open Slice, The Gourmet Shrine serves filling and flavourful gourmet burgers, with options for vegans, vegetarians, and pescatarians. Rest assured you are in the capable hands with this victor of the 2022's Kota Festival.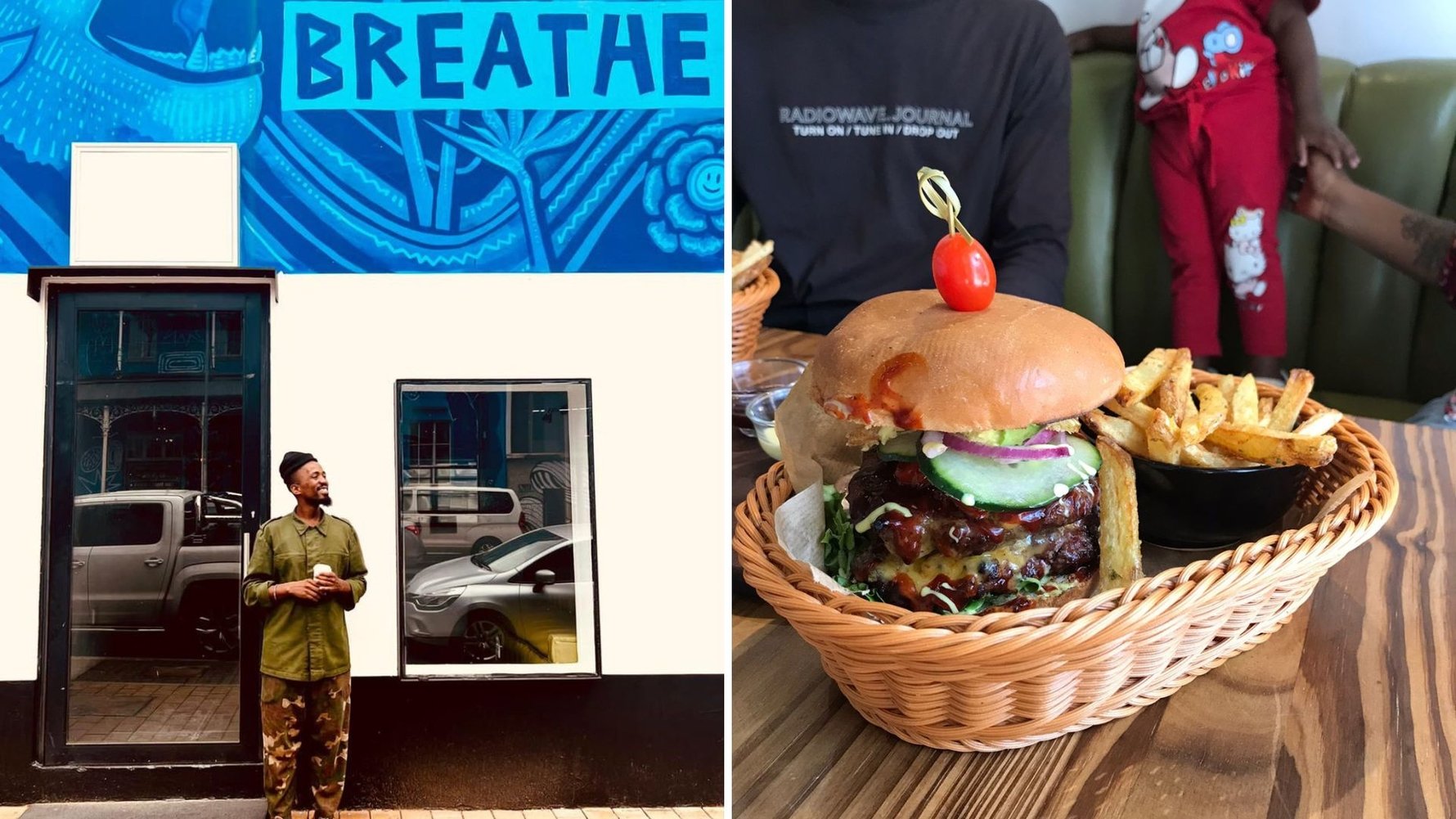 We tried the the bacon and guacamole combo – Soweto Boy, and recommend you ask for the Mad Veggie if you're not mad about meat.Burgers comes with fried onions and well-seasoned potato chips. Gourmet Shrine also serve breakfast, and freshly squeezed juices for the early-ish birds in Braam. Open Mon – Sun 09:00-18:00
Offbeat Sneakers
Sneaker culture in Braam is how you identify street-style royalty, and new business opportunities have evolved from this. Offbeat specialises in sneaker cleaning and repair services in-store. You'll meet the sneaker cleaning technicians Sibangani Ncube, Joel Masobe, and Mpho Marena who will take care of your sneaker needs. Prices vary depending on the material of your kicks.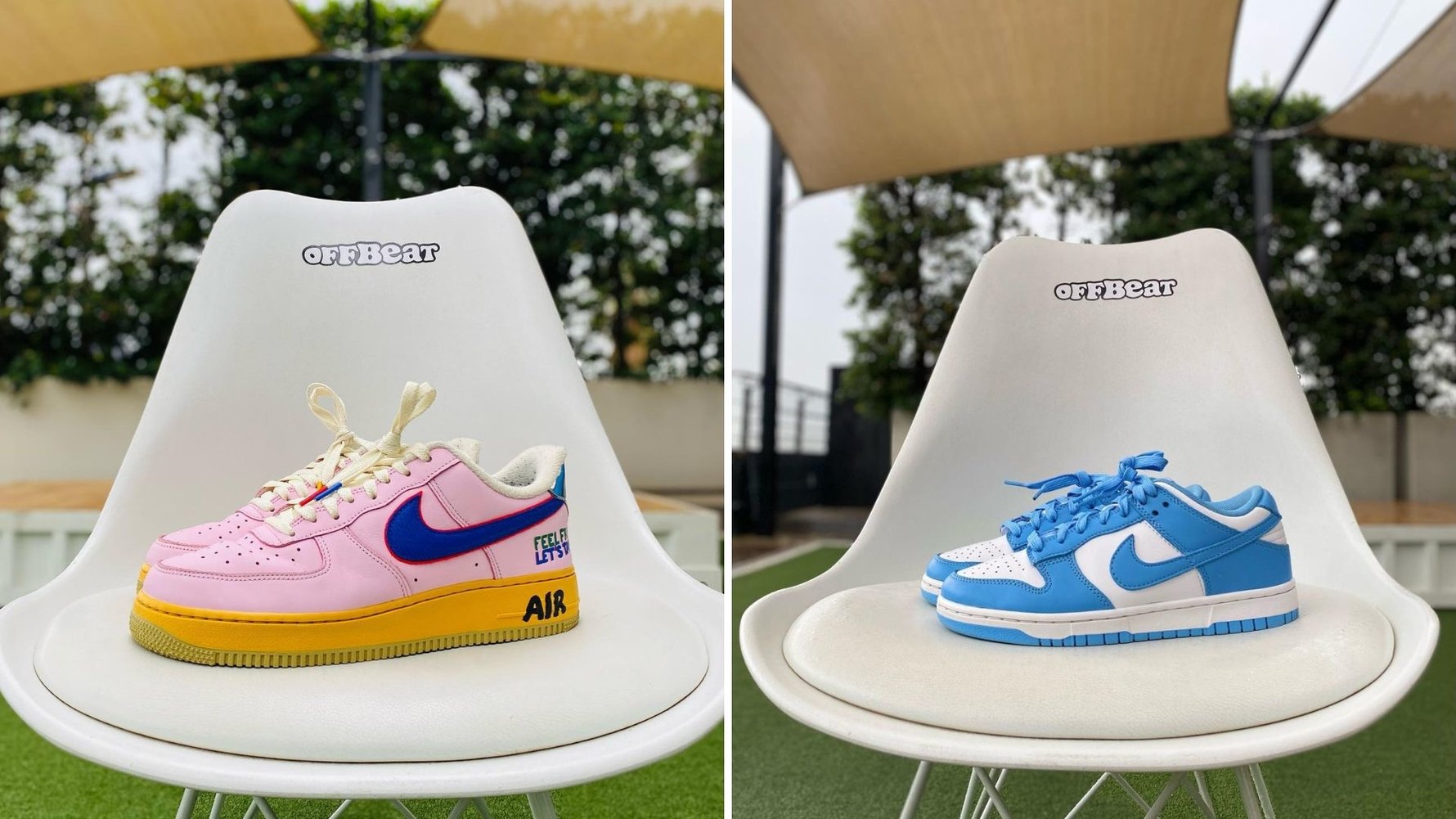 We loved hearing about how this team runs a charity drive called Kicks for Change whereby they collect sneakers to be distributed throughout the area to people in need who will use the shoes (and trying as much as possible to give them to people that will use them rather than sell them.) You can support this initiative and drop off sneakers at a collection point at Braamfontein's The Playground Market every Saturday and at the Offbeat store during the week. You'll find Offbeat underneath JFF Rooftop Farm, open Mon–Sun 09:00-17:00