A luxurious multi-course dinner for two, or what about an indulgent couples spa session? You can't go wrong with the classics to enjoy Valentine's Day with your special someone. For those looking for a more unique way to celebrate love from quirky movie screenings to dining on top of one of the city skyline's tallest buildings we have you covered too.

Here's our round-up of some fun Valentine's Day events happening in Joburg in 2020.

Valentine's Variety Gala with Johannesburg Philharmonic Orchestra
The opening week of the Johannesburg Philharmonic's Summer Season of concerts presents a Valentine's themed programme of romantic favourites including the Fantasy Overture from Tchaikovsky's Romeo and Juliette, the Intermezzo from Cavalleria Rusticana and Jules Massenet's Je marche sur le chemins from the opera Manon. Joining the orchestra for all three concerts are South African soprano Zandile Mzazi, Montenegran classical guitarist Goran Krivokapić and guest conductor William Eddins from the United States.
Performances on Wednesday February 12, Thursday February 13 and Friday February 14 at 19:30 at Linder Auditorium. Tickets from R150 on Computicket.

Special Valentine's Day screening of True Romance at The Bioscope
The Valentine's Day screening of Tony Scott's cult classic is an annual tradition at The Bioscope independent cinema in Maboneng. Scripted by Quentin Tarrantino and starring Patricia Arquette as a prostitute and Christian Slater as the lonely Elvis obsessive she falls in love with, True Romance is certainly not your typical romantic film. The perfect alternative Valentine's date night out. 
Friday February 14, screenings at 19:00 and at 21:30. Tickets R70. Book your tickets online here.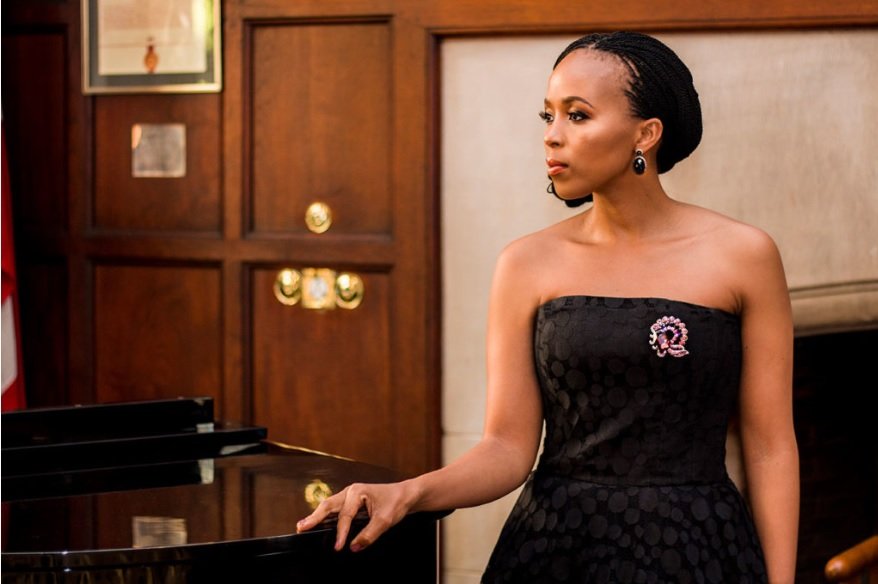 Valentines for Couples and Singles at the Hyatt Regency Johannesburg
This Valentine's the Hyatt Regency in Rosebank will be catering for both singles and couples hosting two separate parties that guarantee a romantic dinner atmosphere for couples and a 'ready to mingle' upbeat cocktail party for singles. The Valentine's Day dinner takes place at the onenineone Restaurant on February 14 and 15 and includes a three-course dinner, glass of sparkling wine on arrival and live music. Dishes on the menu include a duck liver pate amuse bouche, pan-fried sea bass and grilled prawns, a platter of 16 shucked Namibian oysters and for dessert a strawberry swirl cheesecake.

The Valentines Singles Mingle evening takes place under the palm trees in the breezy courtyard Terrace Cigar and Wine Bar and tickets (R250 per person) include a welcome drink, delicious canapés and entertainment plus 50% off snack platters throughout the evening.
Valentine's Dinner (from 18:00 on Fri Feb 14 and Sat Feb 15) costs R1,400 per couple, book online at onenineone.co.za. Tickets for the Valentine's Singles Mingle evening (Fri Feb 14 from 18:00) cost R250 per person and can be booked online here.

Crushin' at The Course in Sandton (fully booked!)
This year for Valentine's Day The Course, one of Sandton Central's most elegant restaurant-bars is hosting an old school hip hop dinner themed Crushin' at The Course. The soundtrack promises to be the best old school loved-themed beats while the leisurely three-course dinner menu pops with contemporary flavours and is complemented by a chai-dusted, bubbly-topped welcome cocktail. Dishes on the menu include caprese salad, beef carpaccio, char-grilled rib eye and a mustard and maple-glazed salmon with citrus couscous and for dessert berry cheesecake with white chocolate bark and almond prailine or espresso panna cotta with salted caramel sauce and cookie dough ice-cream
The Valentine's dinner costs R450 per person and can be booked online here at webtickets.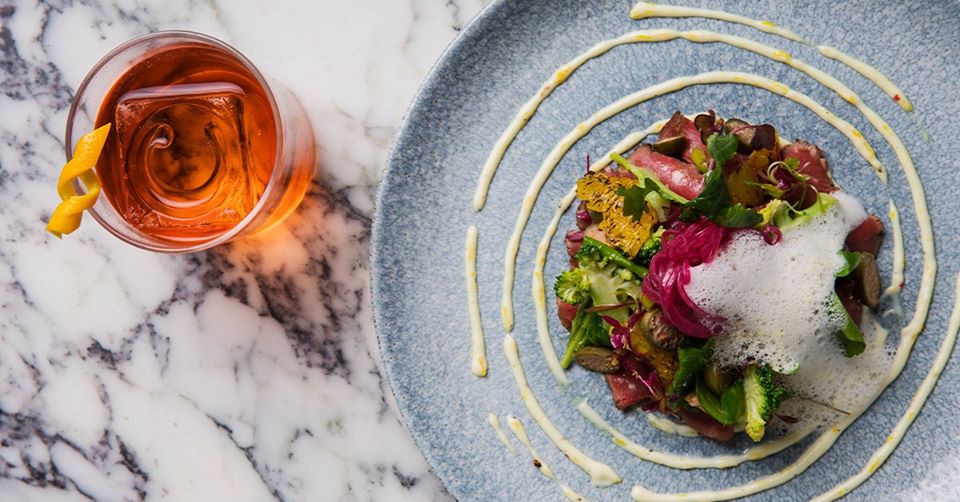 Valentine's Day drive-in cinema
In 2017 Drive In Cinema launched in Joburg with pop-up drive-in cinema events hosted monthly at different venues across the city, reviving the experience of driving up to a big screen and watching a movie from the comfort of your car. For Valentine's Day Drive In Cinema is screening romantic favourites The Notebook and The Proposal. Tickets allow admission for two films shown back-to-back with audio available via your car radio. Drinks, popcorn, sweets and other snacks can be bought at the Drive In snack bar or bring your own. Booking is essential.
Screenings on February 14 and 15 from 18:00 at Riversands Farm Village in Midrand.

Valentine's weekend at Fairlawns Boutique Hotel
Amuse-Bouche at Morningside's Fairlawns Boutique Hotel & Spa is a refined and peaceful hideaway located an easy few minutes drive from Sandton Central. With its harlequin-patterned tiles, wall of mirrors and sedate chandeliers, Amuse-Bouche makes for a seductive and playful Valentine's Day date night setting. On offer on February 14 is a sumptuous three-course dinner paired with sparkling live entertainment at Amuse-Bouche. If you really want to make it a weekend to remember take advantage of the hotel's Valentine's weekend special. Stay overnight in one of the luxurious Courtyard Suites, indulge in a relaxing back, neck and shoulder massage and enjoy a Valentine's dinner at Amuse-Bouche plus breakfast in the morning for R6,200 for two people. 
The dinner costs R1,100 per person. The Valentine's night stay (including dinner, breakfast and massage) costs R6,200 for two. Booking is essential. To book contact +27 11 808 7300 or email reservations3@fairlawns.co.za.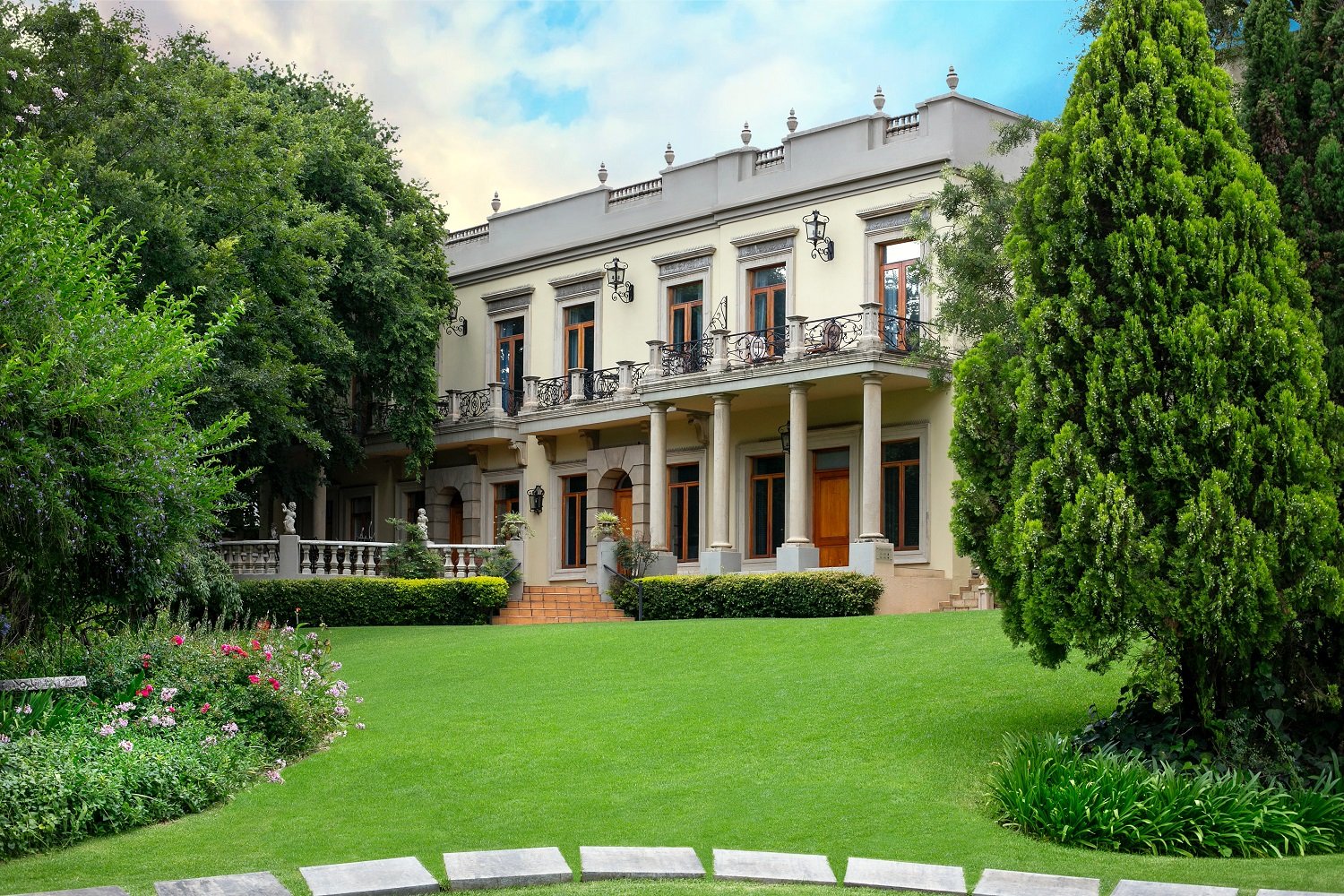 Valentine's Day picnic at Brightside Farm
One of Joburg's pioneers of the farm-to-table movement, chef James Diack (of Coobs fame), sources 95% of the ingredients used at his Joburg restaurants from his family's farm Brightside in the Magaliesberg. This Valentine's Day weekend Diack is presenting diners with the unique opportunity to enjoy a romantic picnic under the trees of the farm's pretty landscaped kitchen gardens paired with wines from Anthonij Rupert Wyne.

Tickets include a picnic basket with a selection of breads, cheeses, charcuterie, preserves and other farm specialties, wild boar and roasted organic farm chicken rotisseries, a vegetarian harvest table stacked with delicious farm-fresh salads, creamy traditional soft serve ice-cream and a complimentary bottle of L'Ormarins Cap Classique bubbly. Transport to and from Brightside Farm is also included. Buses depart from the Coobs restaurant in Parkhurst at 09:45 and return to Joburg at 17:00 and 18:15. 
Saturday February 15. Tickets cost R800 per person and must be paid upfront. Call +2711 447 0710 or email bookings@coobs.co.za to reserve your place.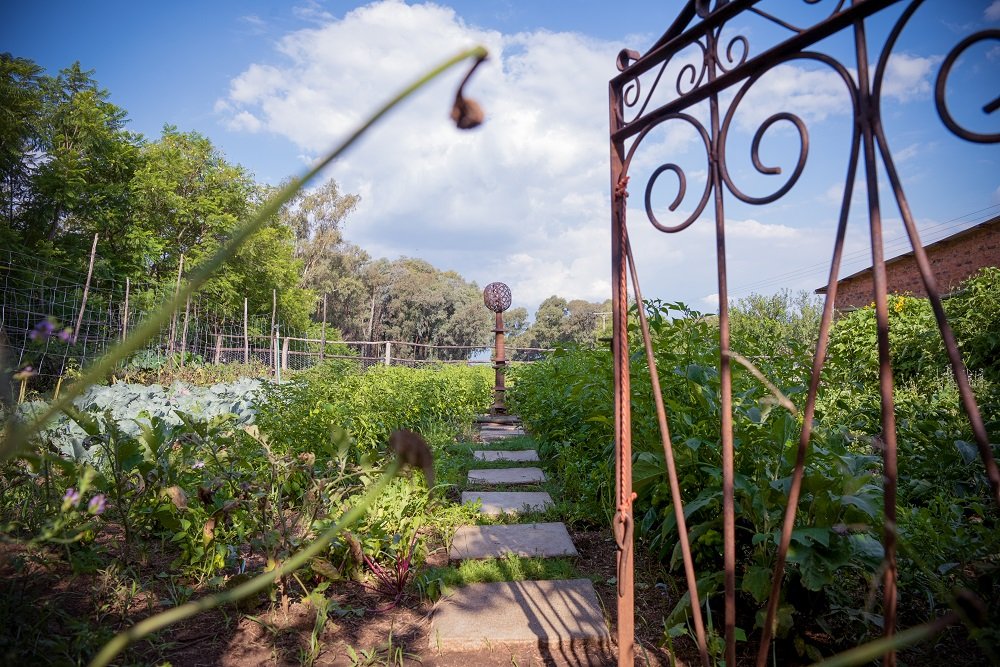 Valentine's Blues concert at Nirox Sculpture Park
The glorious rolling parkland of the Nirox Sculpture Park in the Cradle of Humankind is the venue for this chilled out day of live music and gourmet market food and boutique wines. Some of the finest names in South African acoustic blues are on the line-up including Albert Frost, Bye Beneco, Manny Walters and Mr Cat and The Jackal. Following an afternoon of music the day ends with an open-air film screening after sunset.
Saturday February 15, gates open at 10:00. Tickets R300-R350 online, R400 at the gate (subject to availability). Book your tickets online here.
 
Valentine's at Keyes Art Mile
Put your dancing shoes on this Valentine's Day and take your love along to Afrikoa Cafe at Keyes Art Mile in Rosebank where there's an evening of Afro-Latin dancing to look forward to. The 'Let us be your Valentine' party includes a glass of bubbly and handmade chocolate truffle and a free one hour kizomba dancing glass followed by a sizzling afro-latino dance party.
Entrance costs R150 and the party starts from 19:30 on Fri Feb 14.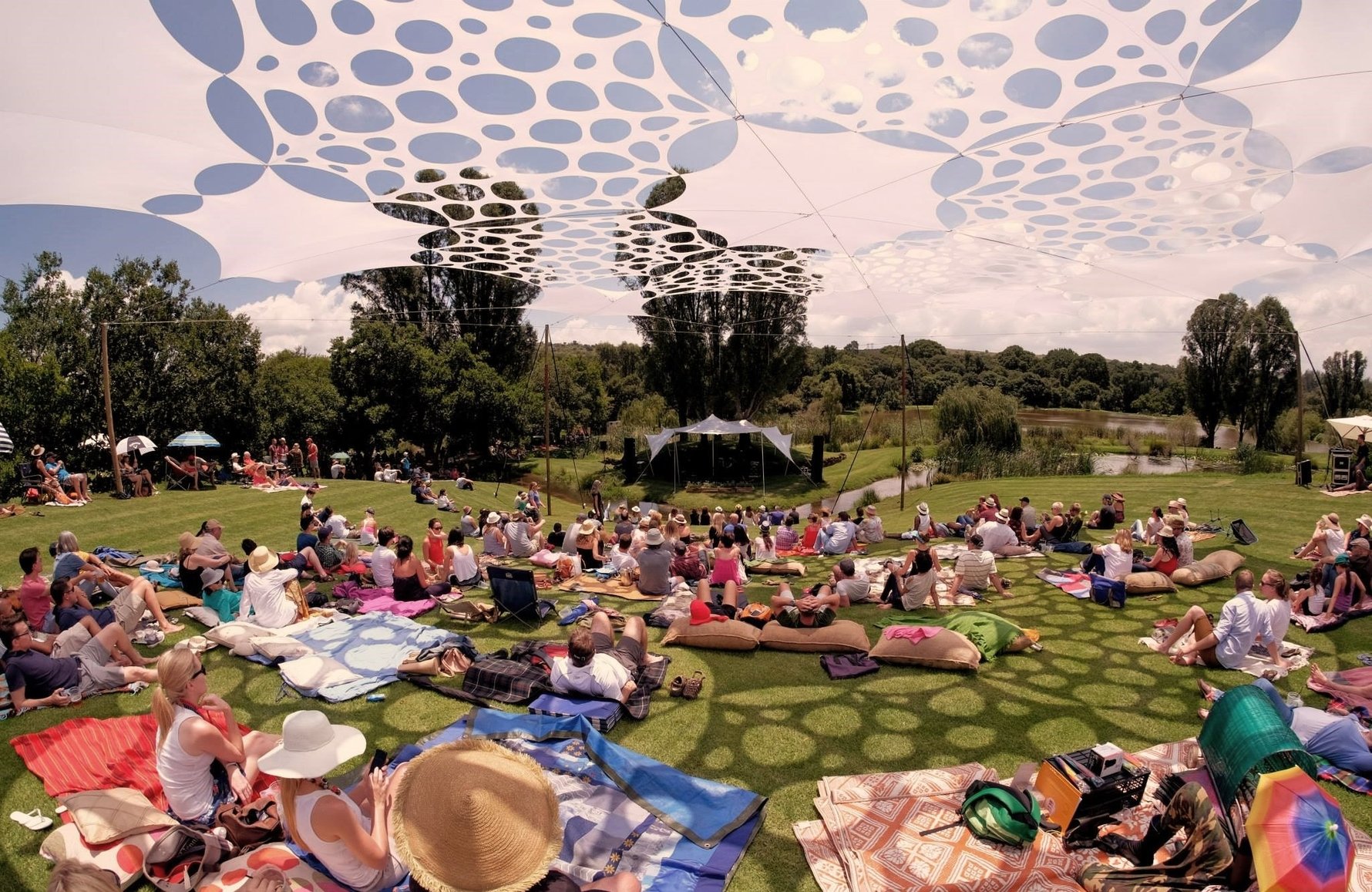 Valentine's Live with Dlala Nje
For an only-in-Joburg kind of Valentine's date, join Dlala Nje, a community tour company based at the iconic 52 storey Ponte tower, for the exclusive Valentine's Live evening. The evening starts with welcome drinks and live music inside the inner 'core' of the tube-shaped Ponte tower, followed by starters and mains with exclusive drinks pairings cooked up by an award-winning chef and accompanied by a stand-up comedy set at Dlala Nje's newly launched events venue. The evening then ends with dessert and a nightcap in the clouds at the sky-high 5101 venue on the 51st floor. Tickets include all meals and drinks, a Valentine's gift and a caricature and photo to remember the day. Booking essential.
Friday February 14 from 17:30 t0 22:00. Tickets R2,500 per couple. Book online here.

Valentine's Day Dinner and Jazz at Rand Club with Tamara Dey
The glitz and the glamour of the Rand Club, one of Joburg's most prestigious historic buildings in the heart of Joburg's heritage-rich mining district, make this is a special venue for a Valentine's Day dinner celebration with a difference. Join the Rand Club for an evening of dinner and live music with the always captivating Tamara Dey headlining. 
Tickets cost R495 per person and include a welcome drink and three course dinner. Booking is essential. Email roanne@randclub.co.za to book.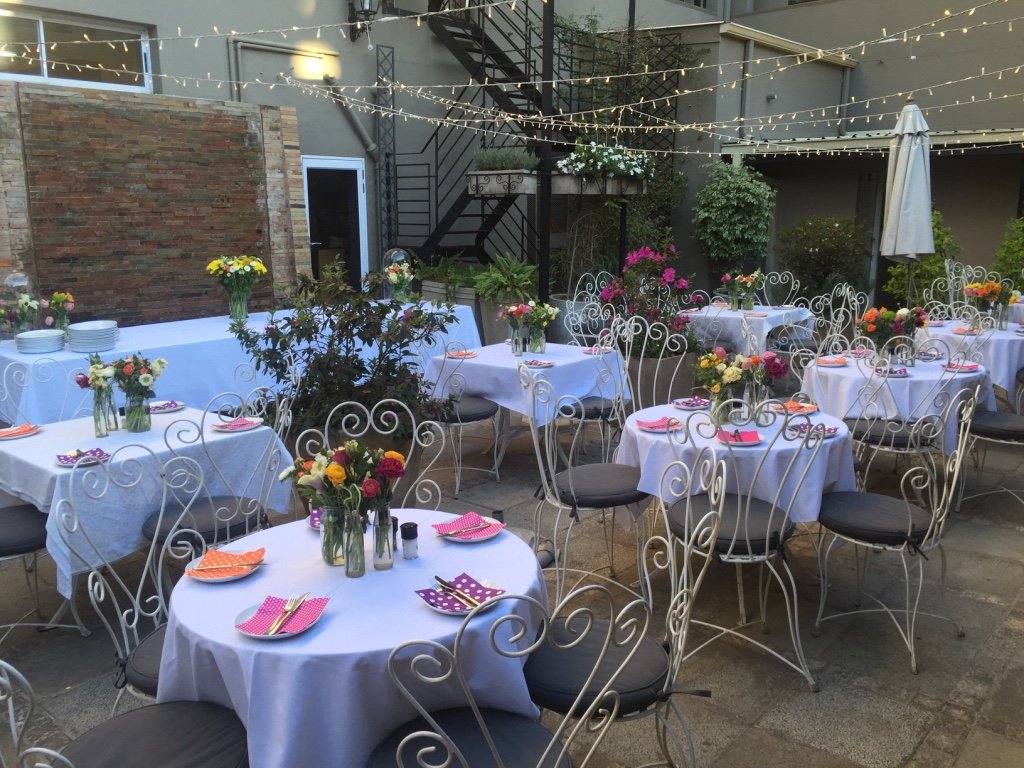 Valentine's with Arbour under the fairylights
This Valentine's Day Birdhaven's cute courtyard cafe and restaurant Arbour Cafe is treating guests to a four-course dinner and champagne in partnership with that most luxurious of champagne labels, Veuve Cliquot. There's a choice of a four-course dinner for two with glasses or bottles of Veuve Cliquot Champagne, starting from R895 for dinner for two and two glasses of Champagne to R1395 for dinner for two and a bottle of Champagne. Dishes on the menu for the Valentine's evening include Norweigian salmon tartar, crispy duck confit with a five spice cherry sauce and hot chocolate lava pot with vanilla ice-cream.
To book call +27 11 788 4111 or email info@arbourcafe.co.za.

Valentine's Tasting Menu at The Peech Hotel
The elegant boutique hotel The Peech in Melrose has a special treat in store this Valentine's Day with a gourmet five-course tasting dinner at their celebrated new restaurant Basalt. Head Chef Freddie Dias (formerly of Cape Town's famous Pot Luck Club) has curated an exciting five-course tasting menu for the evening which kicks off with fresh West Coast oysters and a glass of bubbly and artisan breads and dips followed by a five-course tasting extravaganza. The Valentine's dinner costs R700 per person and includes an aperitif cocktail or glass of bubbly.

To make an extra special occasion of it The Peech is also offering a special 'Luxury Sleepover' package which includes the Valentine's dinner, one night in a luxury room and breakfast in the garden restaurant (check-in 14:00, check out 11:00) all for R5,400 for two people.
To book email reservations@thepeech.co.za or call +27 11 537 9797.