The charming boutique shopping complex 44 Stanley, with its pretty tree-filled courtyards and friendly independent boutiques and cafes, is one of our favourite places in Joburg to shop, drink and dine. Craft beers and burgers, delicious breakfasts, moreish pastries, pizzas the best coffee and handmade chocolates, here's our guide to where to eat at 44 Stanley.

The Leopard +
Andrea Burgener has a devoted following who have tracked her every move to locations across Joburg. The latest incarnation which launched in 2017, The Leopard+ at 44 Stanley, has become a Joburg institution, where you can find her innovative fresh dishes made daily, using the finest locally produced ingredients with a focus on sustainability, packaged and ready to take home. In the fridge you'll find a daily selection of heat-up or just go ahead and serve take-home meals, so good you'll want to tell your guests you made them yourself (especially the parmesan artichoke dish). You can also order straight off the changing breakfast and lunch menu to eat there inside at the deli counter.

Three Marys
Opposite The Leopard +, this stylish little coffee shop and patisserie is the sister act of Salvation Café just around the corner, a small, casual stop with an emphasis on freshly baked goods and brilliant gourmet sandwiches. Breakfast is available all day - try the classic croque madame.

Bean There
South Africa's first roaster of Fair Trade coffee, Bean There sources its single origin unblended coffee from Rwanda, Tanzania, Ethiopia, and Kenya. The minimalist decor of the serene coffee shop is perfect for savouring the flavour and (the smell!) of freshly roasted beans. Bean There also offers home barista courses and their bags of freshly roasted beans make great Fair Trade gifts.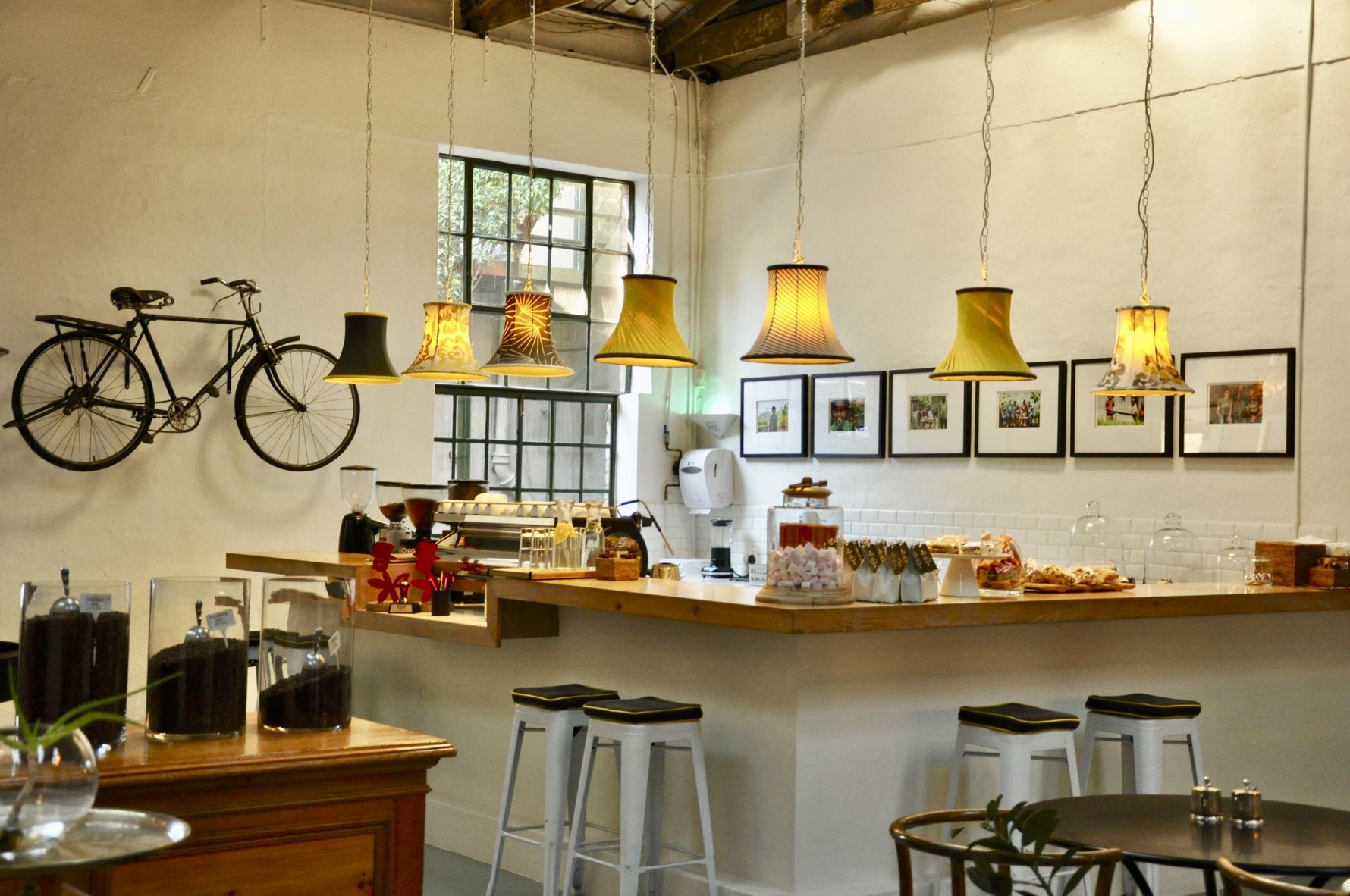 Salvationcafe
Perennially busy, the breakfast options here are legendary turning that morning meal into a memorable experience with a choice of 'healthy', 'sweet' and 'savoury', plus breakfast burritos. The busy tables flow outdoors onto a covered veranda and into a picturesque courtyard - perfect for relaxed family meals. The kids menu makes adults envious and for lunch there's a good selection of salads, sandwiches and wraps. Fresh and healthy ingredients are top of the list here - free-range eggs and chicken and grass-fed beef. 

L8 Cafe and Panini Bar
This cute, casual and entirely open-air cafe nestled around a water feature in one of 44 Stanley's olive tree-shaded courtyards promises simple, well-executed cafe fare and friendly service. Lunchtime regulars rave about L8 Cafe's gourmet sandwiches and the 'killer burgers' which are grilled to order and named for the owners' favourite movie characters. The 'Bill the Butcher' sandwich of grilled and sliced rosemary and olive oil marinated rump steak, gently placed on a bed of rocket, balsamic cherry tomato and Danish feta on Turkish bread is a favourite.

Chocoloza
Vicky Bain's chocolate shop is a revelation, even for the most devoted chocolate fan. Bain got her training in Belgium and can be found in the store's chocolate kitchen cooking up all sorts of delicious hand-crafted beauties using only the finest ingredients. Bain also likes to experiment with flavours and you can choose from chocolate treats in a variety of unusual and unique flavours such as basil and lime, fresh mint, and 'salty tango' (a combination of dark chocolate, salted caramel and macadamia nuts). Their chocolate boxes make fantastic gifts and you'll be happy to know that Chocoloza has a thoroughly eco-conscious attitude to all of their products, from the sourcing of products to the recyclability of their packaging.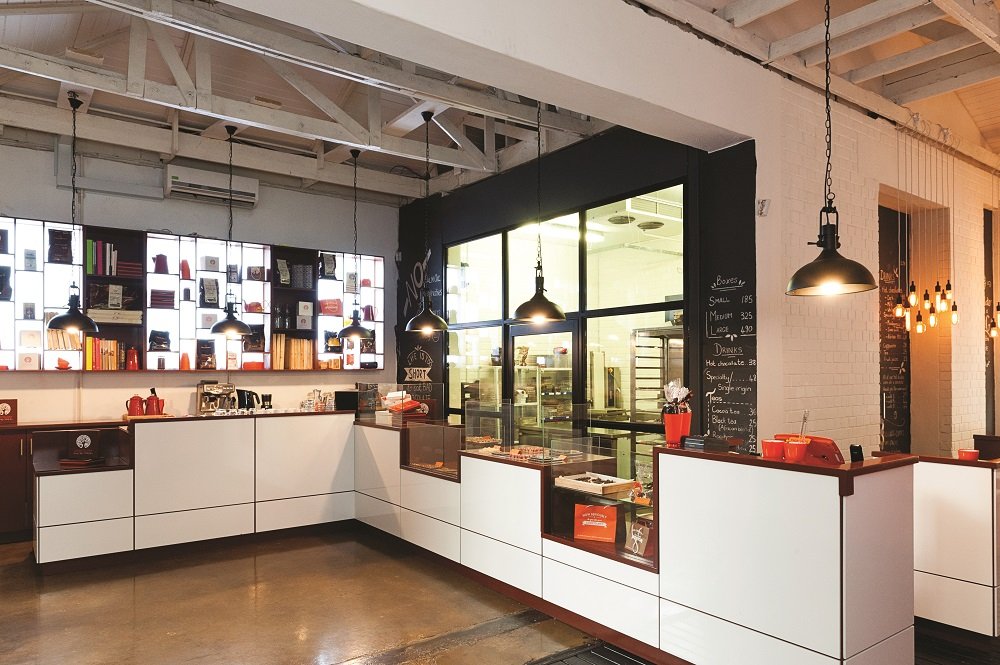 Calexico Vinyl Lounge and Beer Yard
An eclectic mix of Americana style food, décor and music, Calexico's name refers both to the Californian border city and the cult Latino-indie, country-folk rock band from Arizona. First and foremost a 'vinyl lounge' the walls are lined with classic vinyl records and during the day you're welcome to pick a disc to play on the old-school record player, while on Thursday and Friday evenings vinyl DJs hit the decks. On the menu there's a flavourful mix of Californian and Mexican-style dishes such as ribs, nachos, quesadillas and burgers as well as glorious rotisserie chicken, best washed down with good local craft beers or a frozen margarita.

Vovo Telo
The trademark light and airy interiors at this friendly bakery and cafe are always warmed by the ever-present bakers pounding out delicious artisanal breads and baked goods which are a staple throughout the excellent cafe menu. The sandwiches are ideal if you are looking for takeout in a hurry while the pissaladiere (a kind of French-style pizza) has been a menu staple ever since the cafe opened almost a decade ago. This is also a very family-friendly environment with plenty of space for new parents to park the prams.

44 Stanley is located at 44 Stanley Ave, Milpark. Find out more about 44 Stanley's stores at 44stanley.co.za