Joburg is several hundred kilometres from the sea and is also one of the world's largest cities that wasn't built flashy directly around a body of water such as a lake or river. And yet if you are craving a spot to dig your feet into the sand without having to hop on a plane, Joburg does have a few quirky corners where you can slip of your shoes, close your eyes and imagine your sipping a cold drink by the coast.

From nightclubs and rooftop bars to water parks and lakeside lidos, here's a look at where to find the beach in Joburg.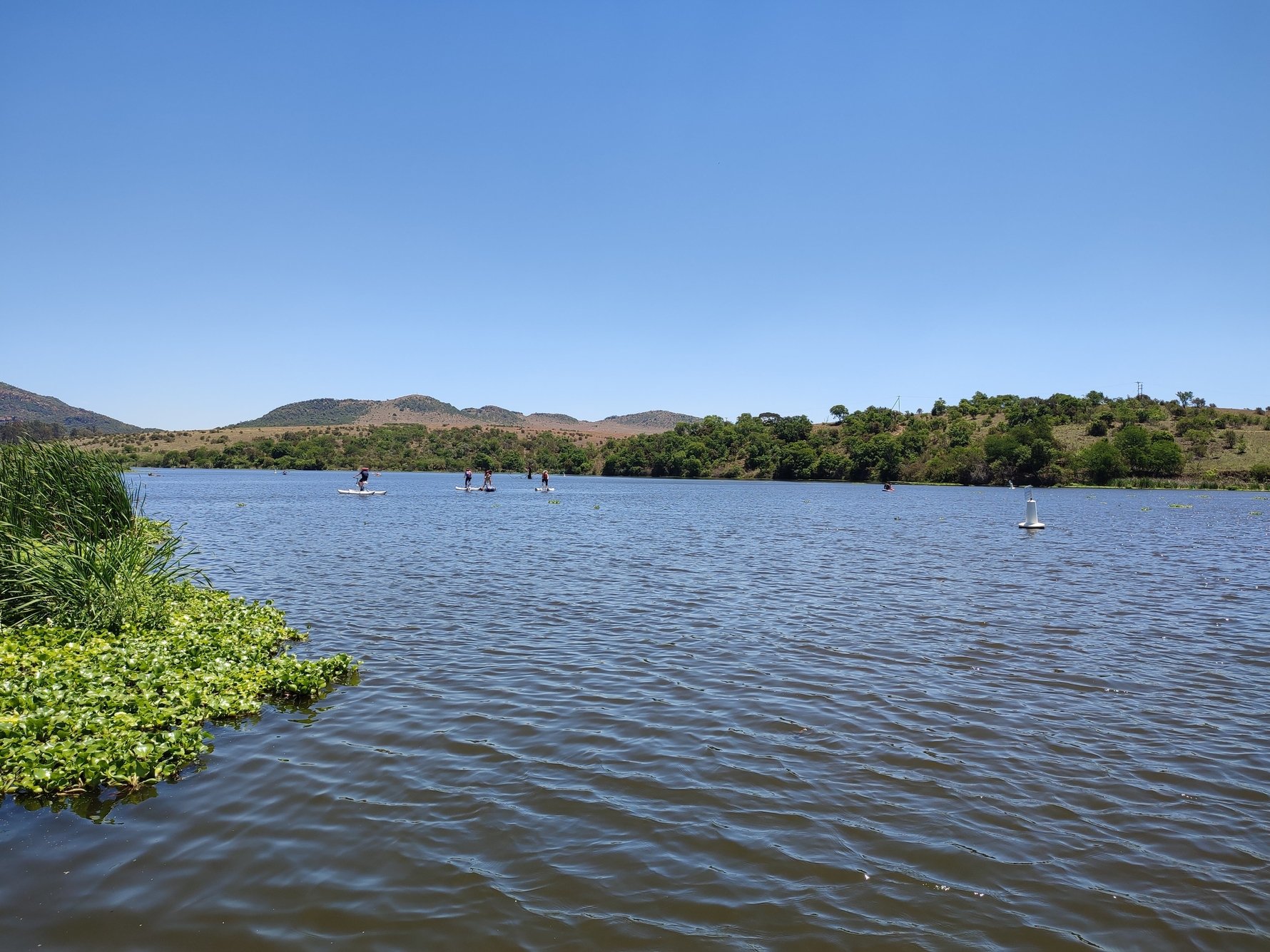 Just half an hour's drive from Sandton Central, this 160-hectare conservancy in the Cradle of Humankind has everything you need for a busy day outdoors including mountain biking trails, a great 10km hiking trail, pedalos, paddleboards and canoes for rent and an open-air restaurant, all set around the swimmable Cradle Moon dam. Overlooking the dam is a small white sand beach with a handful of sun loungers set around the water's edge (arrive early on weekends to grab a spot!). During the summer the water temperature gets up to around 20 degrees making for a nice refreshing dip. Strong swimmers can follow the buoys to swim a 1km lap of the dam.

NEED TO KNOW Entrance costs R50 and must be paid at reception. You will need to show your proof of payment to exit the gates when you leave the reserve. No outside food or drinks may be brought onto the property. Find out more.
A rooftop beach bar in Braamfontein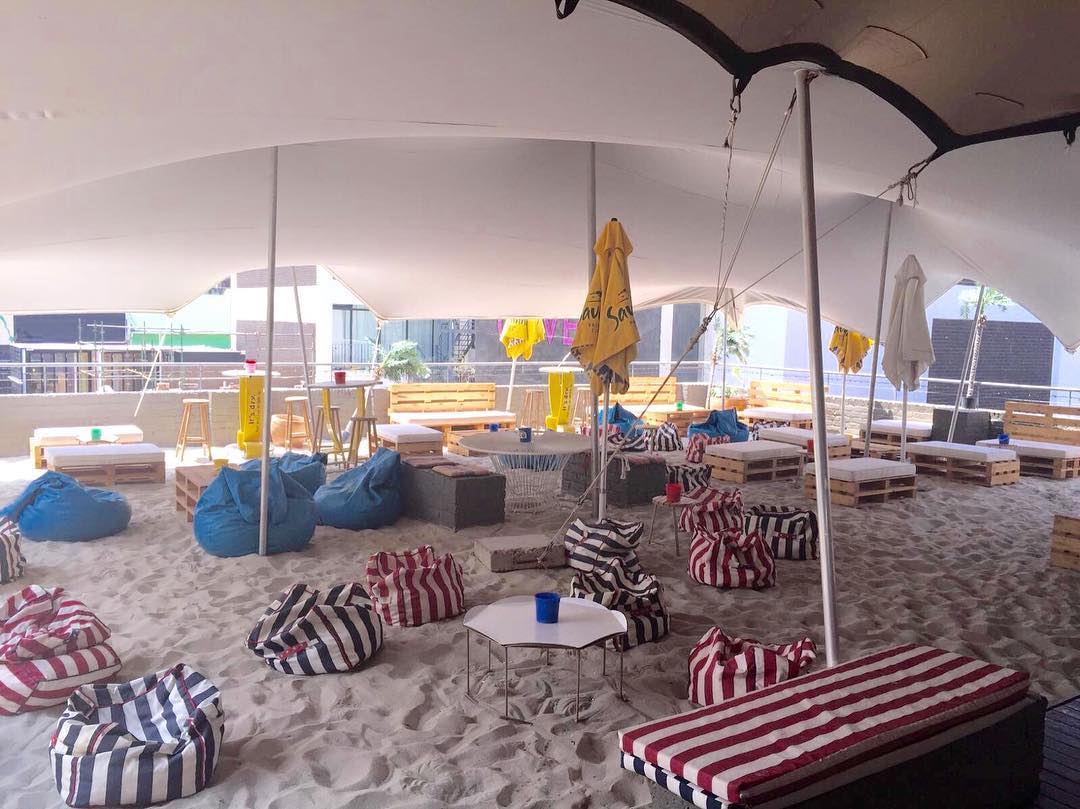 Once upon time there was a rooftop beach in Braamfontein, a cool spot for Saturday sundowner drinks after a visit to the Neighbourgoods market. In summer 2021 after several years hiatus the rooftop beach has finally reopened, while the Saturday Neighbourgoods market has been rebranded The Playground (launching January 2021). The Beach at 70 Juta Street opens on Saturday and Sundays from 11:00 until 21:00 with DJs sets and a bar flowing with signature cocktails and ice-cold beers. The whole venue is covered in sand so bring your flops or forget about shoes altogether and kick back on a bean bag and sink your feet into the warm sand. 
NEED TO KNOW Follow The Beach Braam on Instagram for the latest on their weekend parties.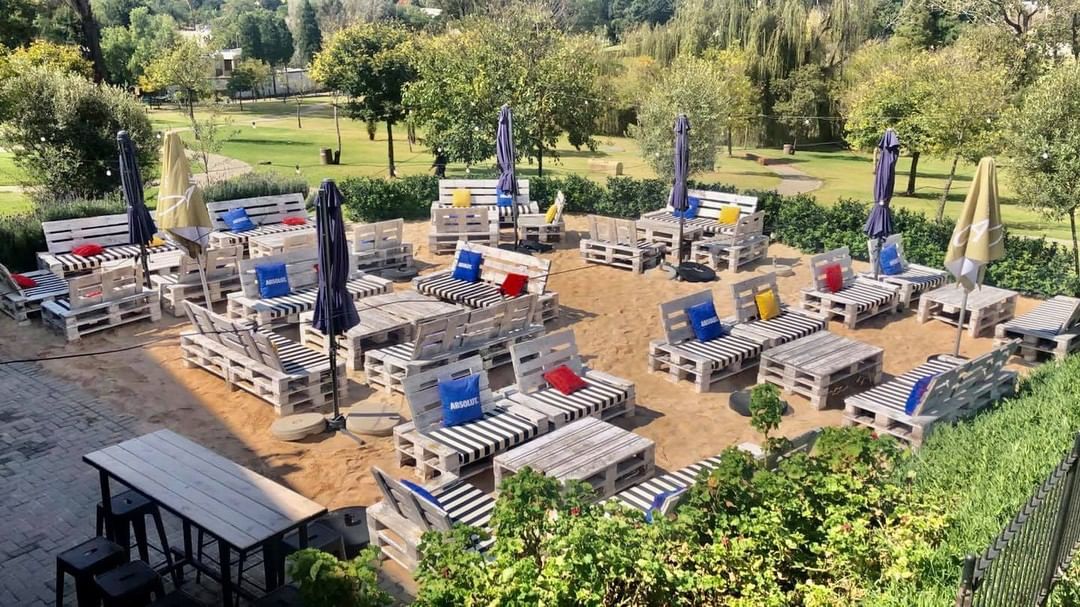 The name Truffles on the Park is a play on this cafe-bar's location overlooking Mushroom Farm Park in Sandton Central. A casual bistro with a wraparound balcony on the upper level, there's also a purpose-built beach bar area on the lower level where you can kick back in the sun and pretend your somewhere a bit closer to the sea. There's a wide-ranging and versatile menu of small plates and an enticing range of cocktails. A cool spot to chill and enjoy afternoon drinks with friends.

NEED TO KNOW Truffles on the Park closes during the peak summer festive season. In 2021/22 the venue is closed from Dec 20 to Jan 7. Find out more.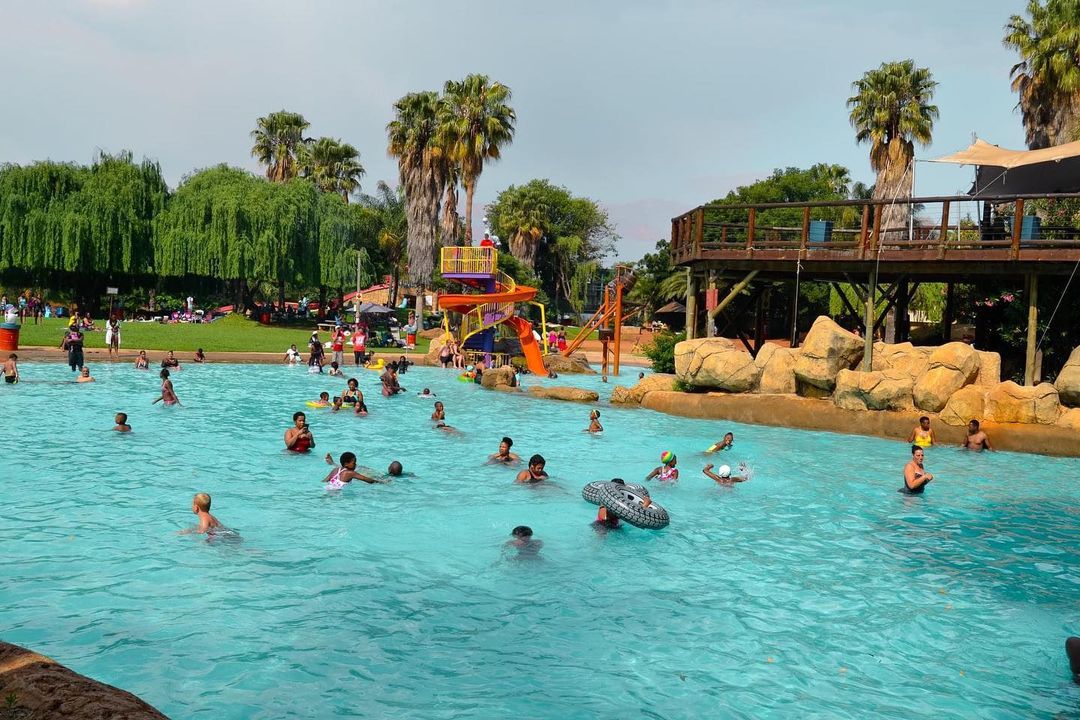 First opened in 1984 Wild Waters is Joburg's original 'beach within reach'. The popular water park in Boksburg on Joburg's East Rand has nine different water activities that will thrill youngsters including the super tube, raging rapids, a wave pool, the 'speed slide' and smaller gentle water slides for little kids. Pack plenty of sunscreens and remember that the water park is a cash-free space so don't forget your bank cards. There is a restaurant and bar inside the venue.
NEED TO KNOW The water park is open on Sat and Sun only from 10:00–16:00 (water park closes 17:00). Entrance costs R130 per person. Find out more.
Clubbing in the northern suburbs at Altitude Beach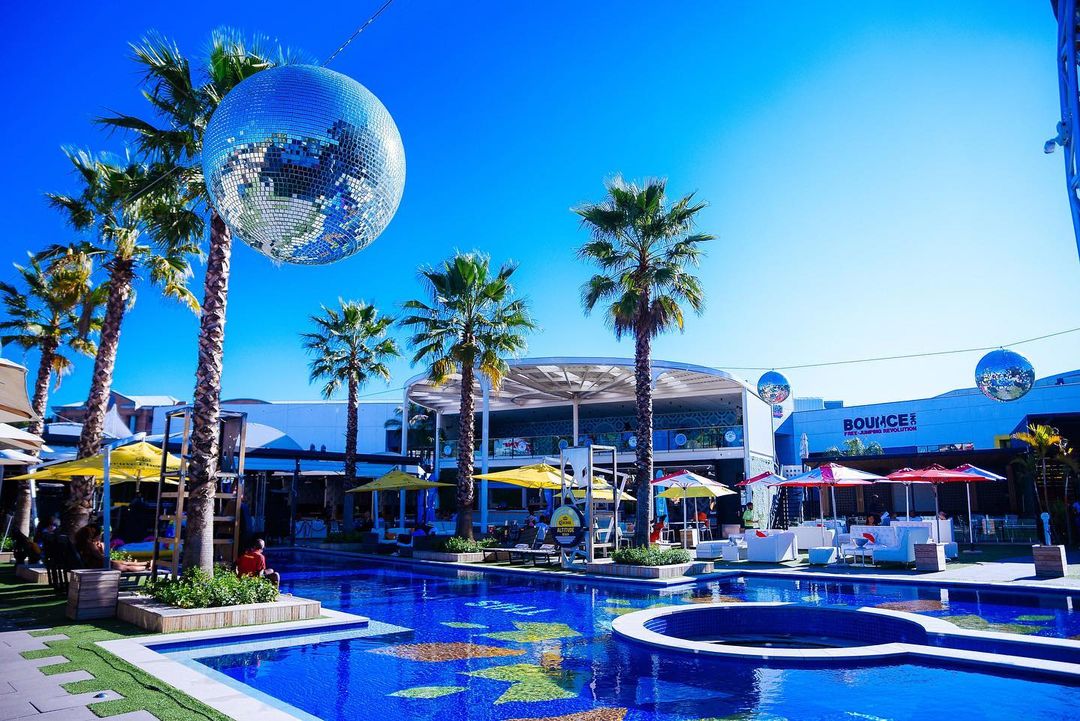 Located inside Fourways Mall, Altitude Beach is a flashy beach-themed club aimed at those who love to dress up (even if the day's outfit is just a skimpy designer bikini) and spend big while they party. Best enjoyed during warm weather there are tables and secluded 'VIP villas' spread around a long central swimming pool (there's no actual sand at this particular beach). Reservation packages for the most exclusive poolside areas include drinks, food, and two dedicated waiters for the evening and start from R10,000. The huge venue has three bars and a restaurant serving sushi and traditional South African food during the Mogodu Mondays parties.
  
NEED TO KNOW On a regular day, just to come and lounge around the pool is free, although on party nights when celebrity DJs and MCs take to the podium entrance fees range from R100-R200. Bookings can be made online at altitudebeach.co.za. Note that entrance is strictly for those aged above 23 only.