The battle against Covid-19 is ongoing and if you're living in Joburg you probably know of someone who is it at home recovering from the virus. Even 'mild' symptoms can really take it out of you. So the last thing anyone wants to worry about is shopping and cooking.

We've received a number of requests for suggestions on Covid care packages for friends and family currently in isolation, so we have put together a list for deliveries of readymade heat-and-eat meals. Beautiful flowers are also a great way to lighten the burden and put a smile on someone's face while they stay home and recover. 

Here are some great services worth ordering from.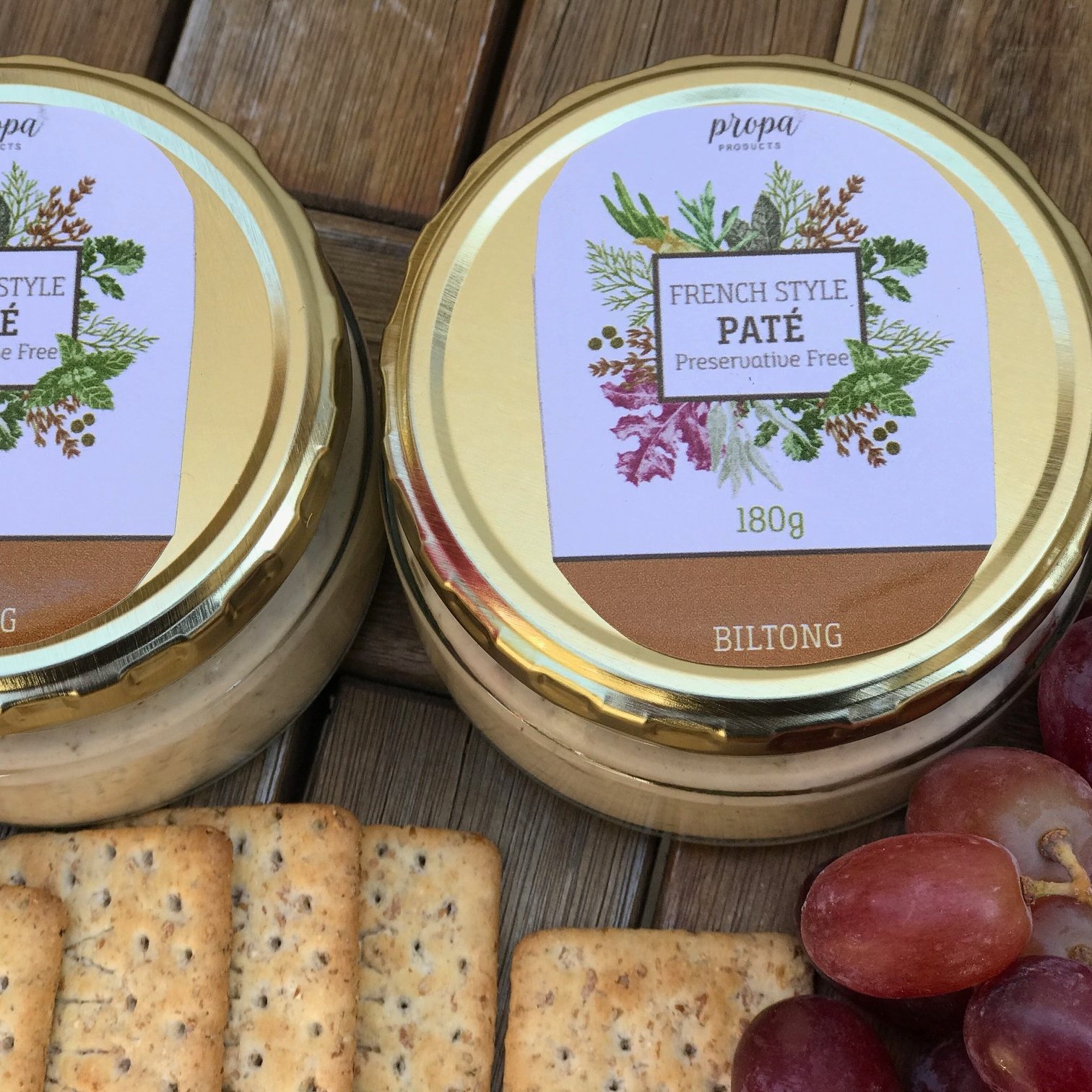 Keeping your immune system at its best is a top priority and there couldn't be a better time to fill a pantry with natural health and wellness products and fresh organic fruit and vegetables from Joburg's favourite organic market Bryanston Market. Bryanston Market's online shop offers food deliveries that include basic foodstuffs, fresh produce, health products as well as tasty ready meals. 

Delivery service: Orders must be in by Tuesday. Deliveries are made every Thursday. Delivery fee is R95. Check the Bryanston Market online store for a range of options. Deliveries only within a 20km radius of Bryanston.
Family meals from The Forum Kitchen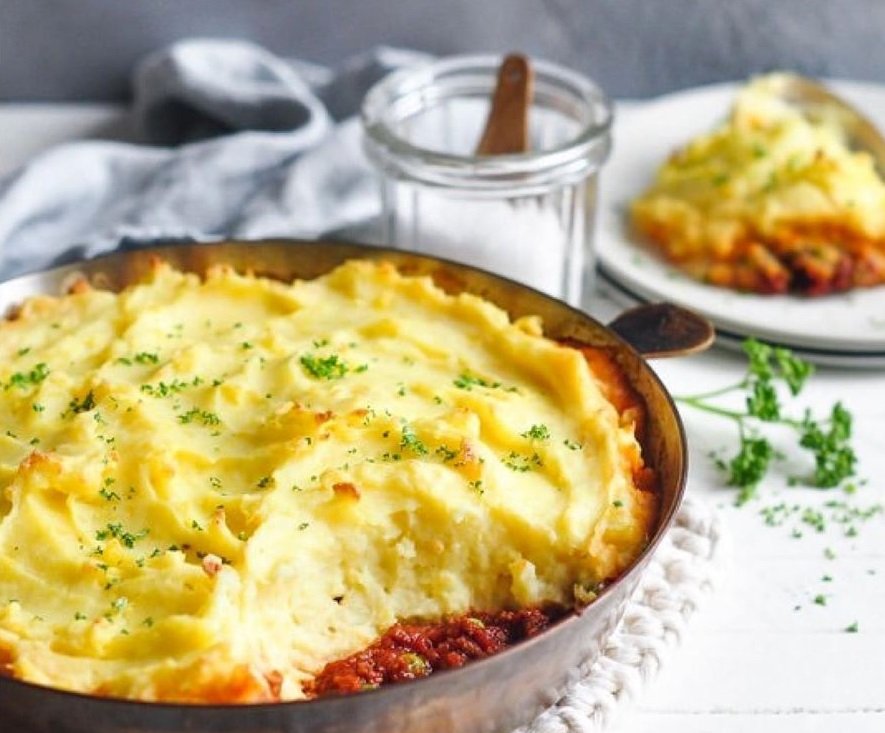 Leading events and catering company The Forum Company has a delicious gourmet meal service, The Forum Kitchen. The impressive menu is packed with freshly prepared meals portioned to feed two or a whole family of four, including family favourites like beef short rib, Moroccan lamb tagine and bread and butter pudding, as well as plant-based and vegetarian dishes that have a special emphasis on immune system boosting. The online store also stocks lots of gourmet pantry essentials as well as wines and spirits, all available for delivery.

Delivery service: Place your orders online at theforumkitchen.co.za/order-online. Deliveries are made Wednesday to Saturday and orders close the night before your chosen delivery date to ensure maximum freshness.
Decadent cakes from Belle's Patisserie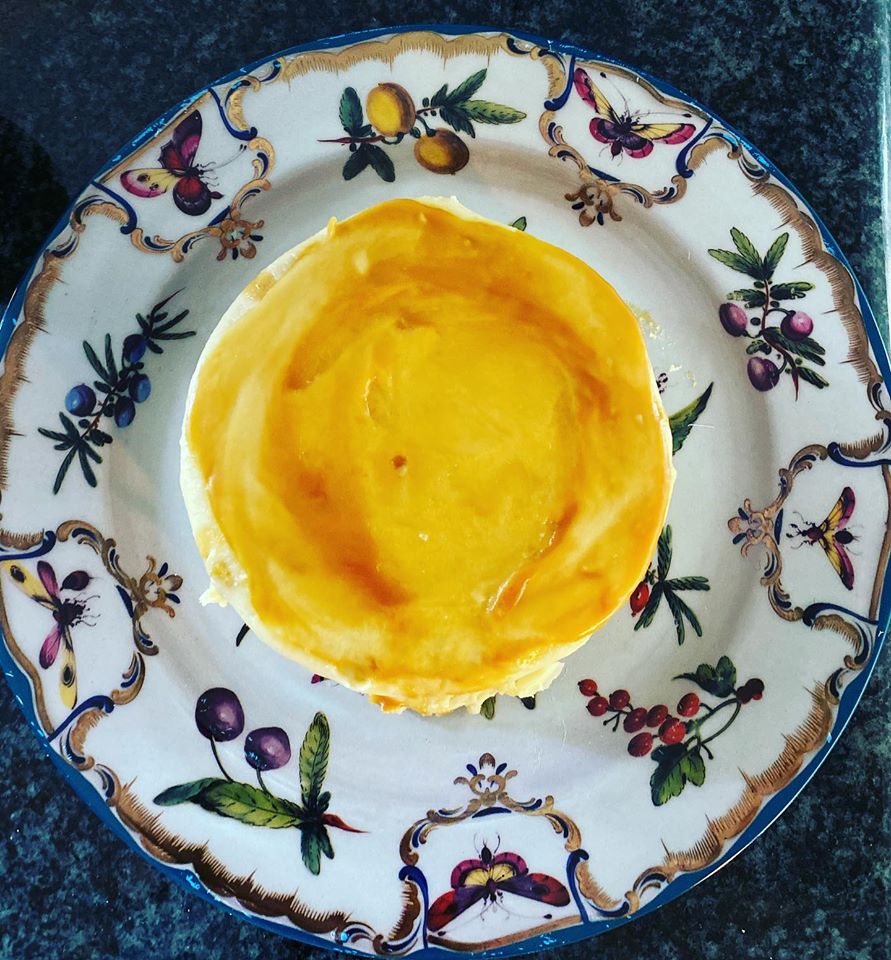 The home of the best crois-nut in town – a variation of the famous New York doughnut/croissant hybrid (try the strawberry flavour) – and exceptional red velvet cake plus the most beautiful special occassion cakes, Belle's bakes are fit for royalty. If you want to cheer somebody up as they celebrate reaching the end of the recovery period, one of Belle's beautiful cakes is a fantastic gift. Even better yet for every cupcake and Belle's box purchased in July they will donate R5 or R10 to Gift of the Givers.

Delivery service: Order online through the website or find Belle's Patisserie on Mr D and UberEats. Belle's delivers across Gauteng and delivery is free in the east Joburg suburbs of Glenhazel, Linksfield, Orange Grove, Sandringham, Sydenham and Bedfordview. You can also make enquiries about availabilties and delivery charges by whatsapping +27 82 944 4018.
Ready meals from Frozen For You
Launched in 2018 by Karen Short, who is the founder of local catering company By Word of Mouth, Frozen For Your has really come into its own during the pandemic. As well as a store in Morningside, you can also find their products on sale in Bryanston, Linkesfield, Dainfern and Parkview or you can order a delivery online. Frozen For You is exactly as it sounds, specialising in a wide selection of healthy homemade meals such as pies, stews, and curries, all frozen and packaged ready for you to heat up and eat at home. Find your nearest store online at frozenforyou.co.za.

Delivery service: Orders before 12:00 for same-day delivery, orders after 12:00 for next day delivery. The minimum spend is R600, delivery costs R50 and orders over R2000 get free delivery. 
Deli treats from My Deli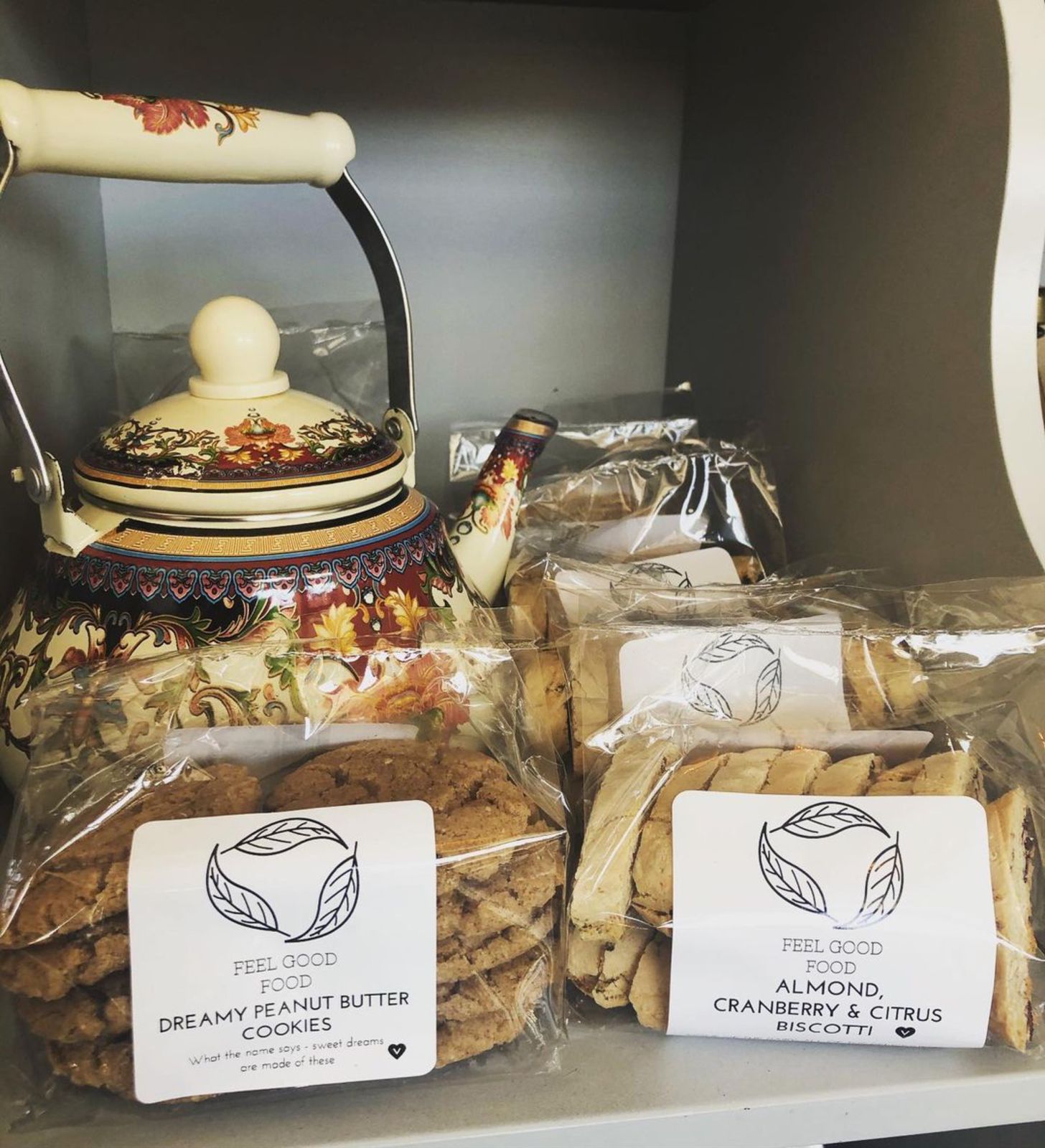 This super pretty little spot in the new Delta Heights building in Blairgowrie (at 94 Conrad Drive near Delta Central) serves up great coffee (the accompanying crunchies are the bomb), fresh sandwiches, and plenty of tasty goods and frozen foods to take home. Just around the corner, you'll also find Fresh Earth that specialises in organic fruit and vegetables and specialty health foods.

Delivery service: Orders for home delivery must be made 48hrs in advance and you can order online via the online shop at mymeal.co.za. Delivery fees range from R30 to R75 depending on distance.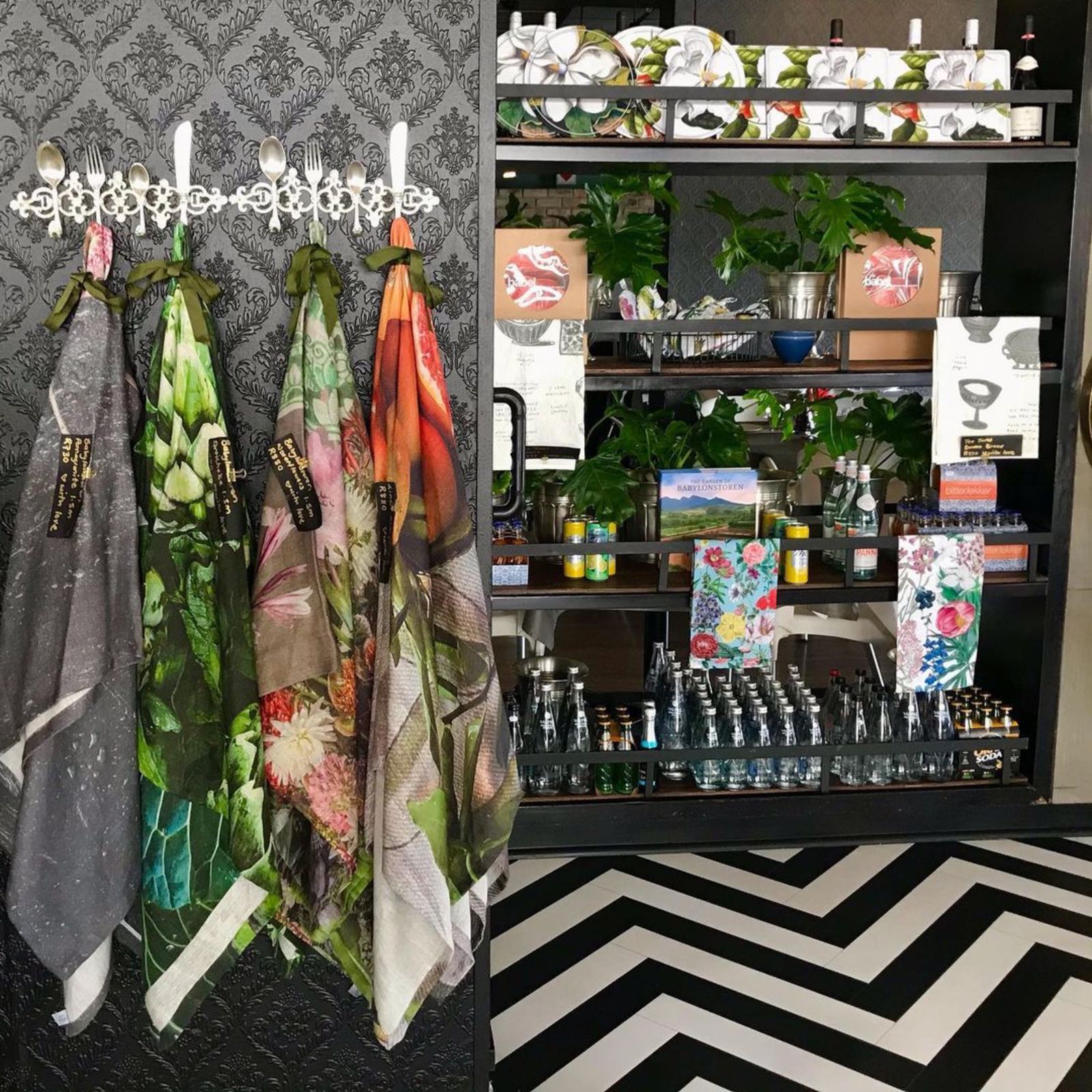 The Italian restaurant Pronto at Craighall's The Colony Centre has an excellent deli packed with Italian deli goods as well as delicious patisserie, freshly baked bread, and homemade frozen meals to enjoy at home. They offer delivery within an 8km radius of the Craighall restaurant and deli and you can order everything through their very easy-to-navigate online store. 


Delivery service: Deliveries go out Tue-Fri from 07:00-20:00 and Sun and Mon from 07:00-15:00.  Delivery within a 5km radius of the store costs R35, delivery within 5-8km R50. Order at https://prontoitalianrestaurant.co.za or call +27 11 447 4346.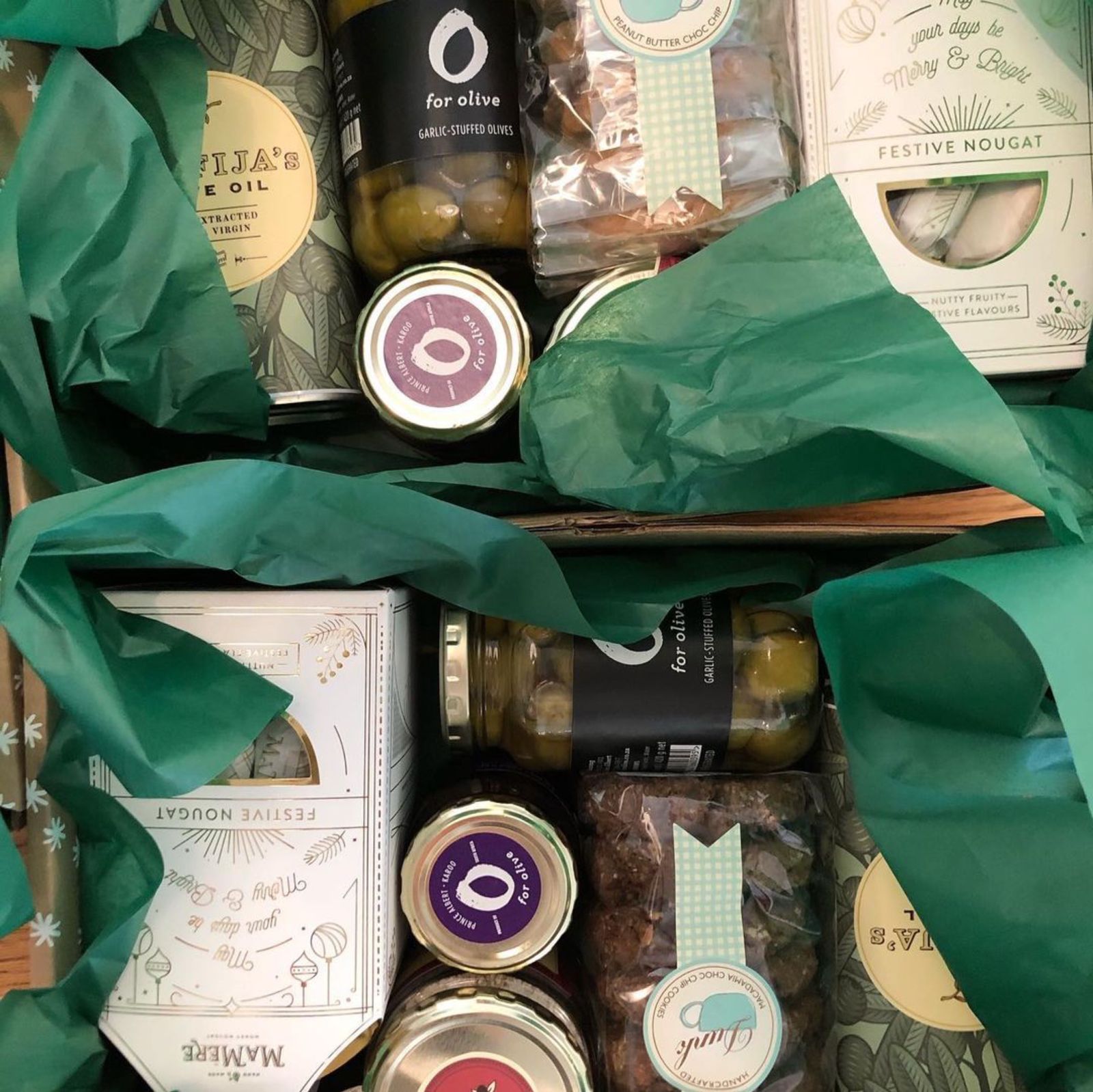 A Melville institution, Service Station Cafe at the Bamboo Centre has a delicious collection of homemade ready meals (we love their chicken soup in particular!). You can drop by the cafe to buy your meals in person or arrange for delivery. Ideal for family meals at home, the deli menu includes homemade pies, lasagne, curries, soups, savoury tarts, and some amazing patisserie. Visit the online store servicestationcafe.co.za for more details. 

Delivery service: Deliveries are made Mon-Sat 07:30-16:00 and delivery costs R15 per kilometre distance from the cafe. 
Tasty treats from The Little Deli Linden
The cutest little neighbourhood deli in the heart of Linden is owned by a husband and wife team who started out in the food business with a catering company called Johnsons Catering. At The Little Deli, you can buy their fantastic range of items made from scratch (and all strictly farm to fork) that include ready-to-heat pies that come in 2 and 4 packs and homemade nutritious soups, and for a sweet treat to include in your care package add in some tasty biscuits.
Visit their Linden store or shop online at thelittledeli.co.za.

Delivery service: delivery is available Mon-Fri 07:00-15:00 and on Sat 07:00-14:00 (no deliveries on Sundays). There is a R50 delivery fee and delivery is free for orders over R400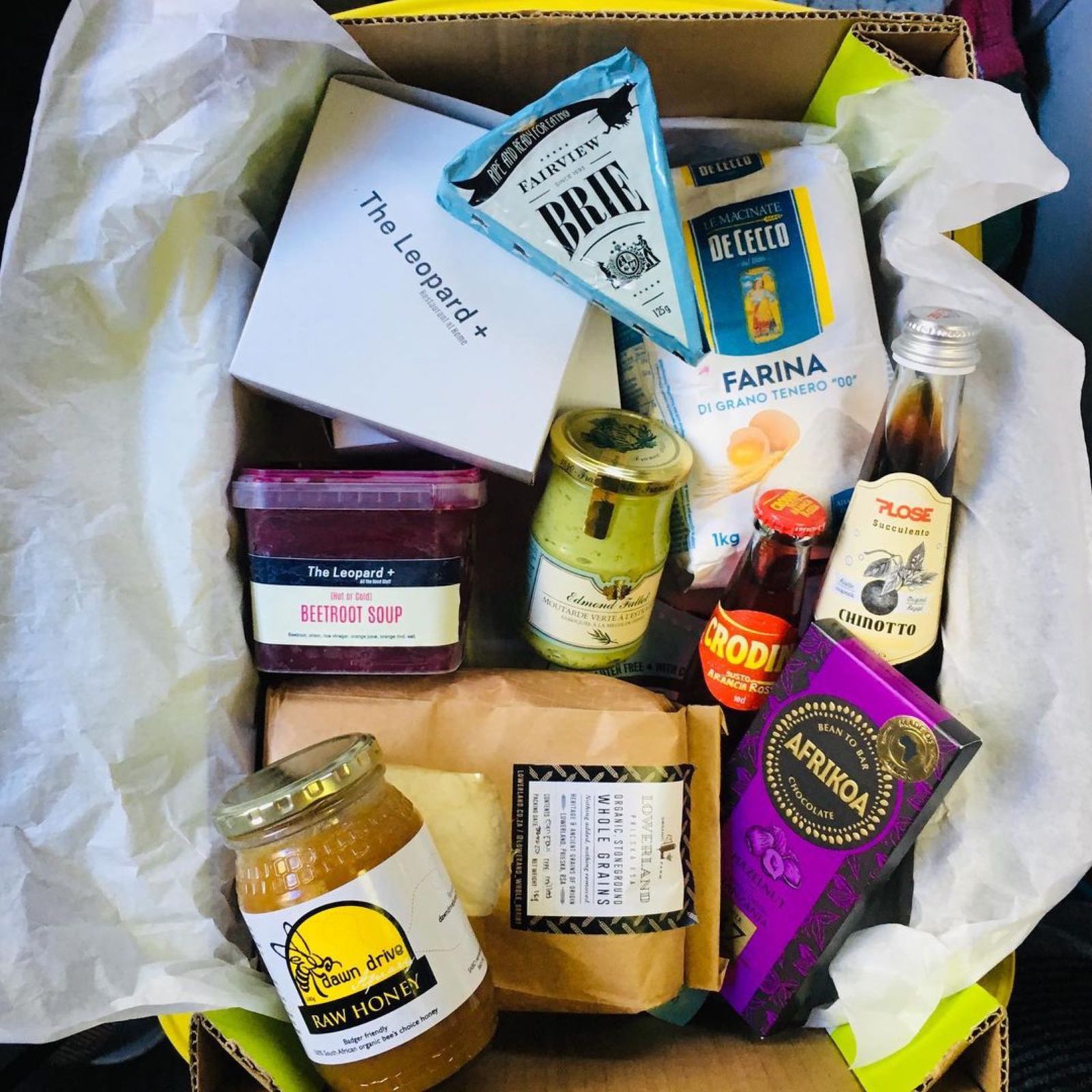 Andrea Burgener's and Nick Gordon's The Leopard + Kitchen + Larder + Can Do is a superb deli with locations in Rand Steam centre in Richmond and in Greenside.  The Leopard has built a reputation for sourcing the finest locally produced ingredients and for focusing on sustainability. In the fridge, you'll find a daily selection of heat-up or just go ahead and serve take-home meals. They also have an online store leopardfoodcompany.com where you can place delivery orders.  

Delivery service: Orders made before 12:00 get delivered between 14:30 and 17:30 the next day, on Sunday deliveries are made between 10:00 and 15:00. Delivery costs R60 within a 9km radius of one of their stores.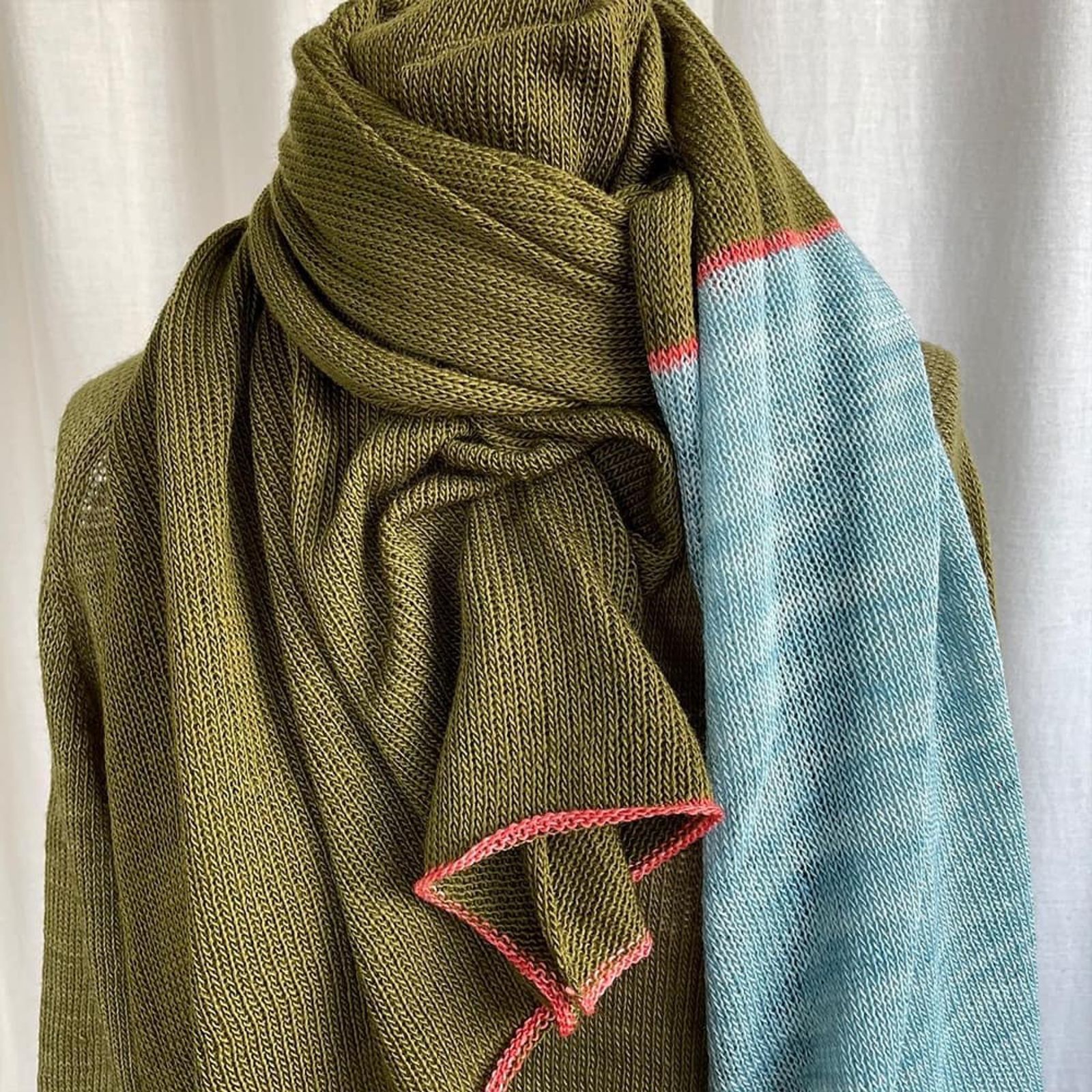 For that extra touch of love to add to your care package, we recommend buying a nice shawl or scarf for a friend as a gift to keep them warm and cosy through a winter at home in isolation. Wrapt Knitwear specialises in luxurious handmade knitwear and has an excellent online shop where you can buy their latest designs. Check out the online shop at wrapt.co.za.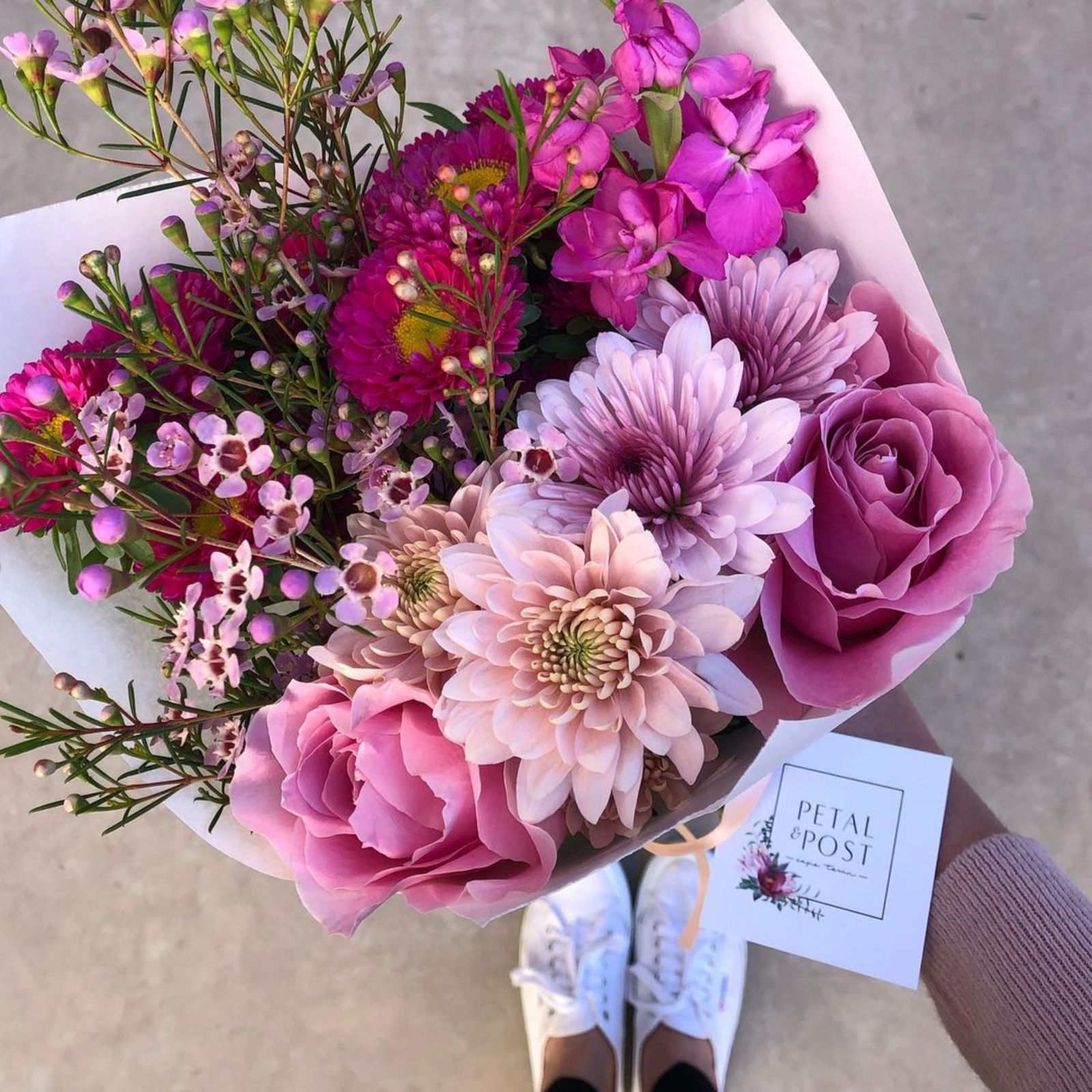 Those who love flowers (or who want to treat someone who does), can find the most beautiful bouquets at Petal & Post, a Cape Town florist who also have a store at Joburg's delightful 44 Stanley centre. Petal & Post specialise in e-commerce and every weekday they head out at the crack of dawn to source the day's best available flowers straight from the farm. These flowers are then bunched together into a beautiful posy, which is available for same-day delivery (you need to order before 13:00). They also have the Petal & Post Market service, an online store that sells gift packages made by small local start-ups including items such as scented candles and luxurious room sprays, artisanal teas and coffees, and so much more. 

Delivery service: See the day's flower arrangement and order online at petalandpost.co.za, order by 13:00 for same day delivery. Delivery costs vary depending on area and are free within a 5km radius of 44 Stanley.