In our monthly shopping blog, we take a look at what's new to shop in Joburg, Africa's shopping capital. 
Our May edition is a bumper round-up of exciting new boutiques, online stores, must-visit sales and fresh and innovative eco-friendly shopping opportunities.
Get up to 80% off designer fashion at the AfricaRise sale
African designer fashion emporium AfricaRise has announced an exciting ten-day sale with amazing bargains across all three AfricaRise stores –  City Centre, Sandton City and Menlyn Mall. The sale runs from May 16 to 26 and promises from 50% to 80% off previous season collections, samples and one-off pieces from over 35 African brands such as Thula Sindi, Maria McCloy, Tshepo the Jeanmaker and Mantsho by Palesa Mokubung.
Eco-friendly grocers The Refillery open at Hyde Park Corner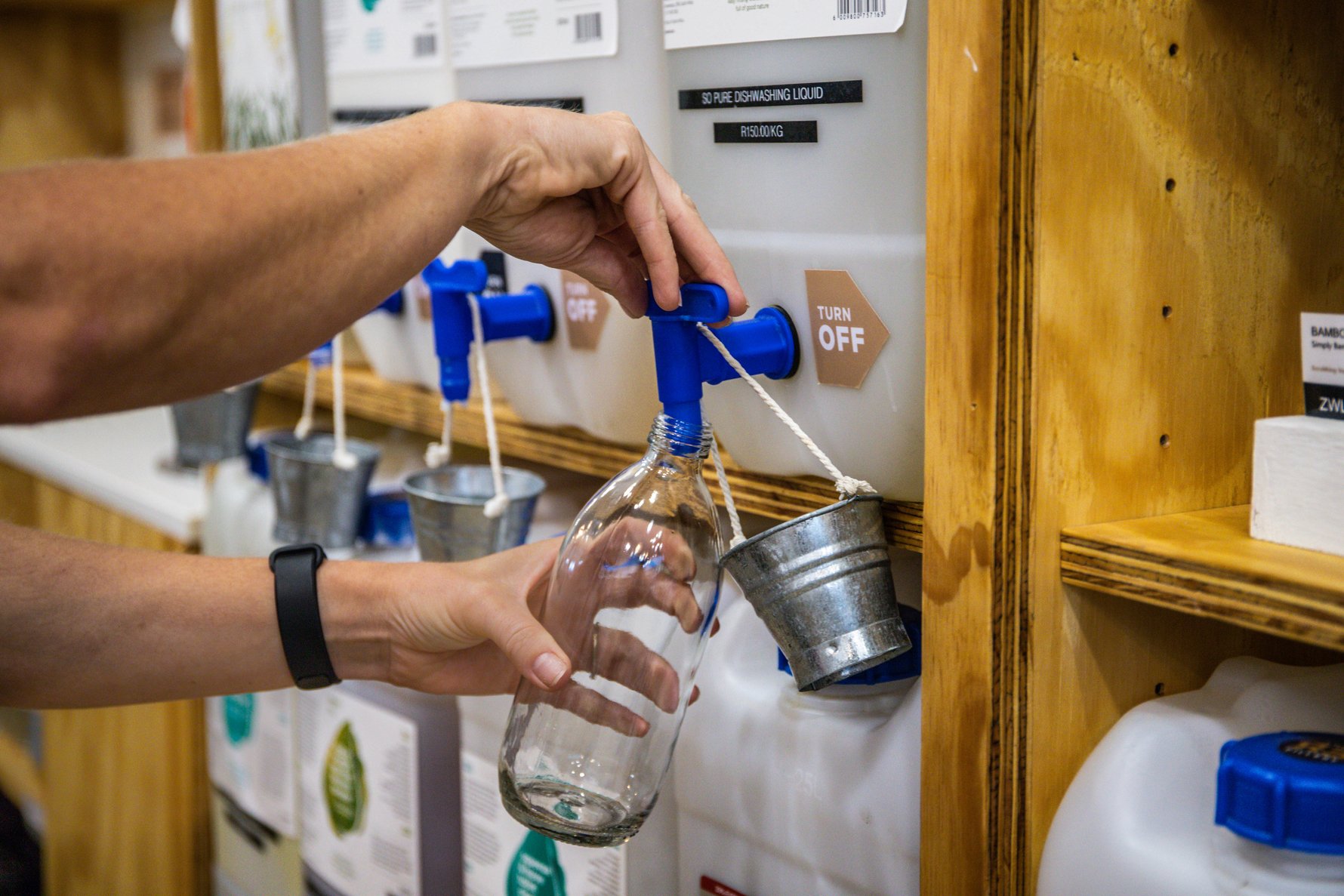 If you are the anti-plastic, eco-friendly shopping type (and frankly, the state of the world these days, who isn't concerned about their waste consumption?) then you will love The Refillery, who have just opened a new branch in Hyde Park Corner. The Refillery concept is simple. Customers bring their own containers, jars, bottles or tupperware to refill with dry goods purchased from the store, paid for by weight, completely cutting out the need to buy yet more single-use plastic packaging. The shop sells all kinds of dry goods and baking products such as grains, beans, pastas, rice, cereals, snacks, spices, condiments, tea and coffee, as well as cleaning products, soap bars and beeswax wraps (the reusable eco-friendly alternative to cling wrap).
JFF Rooftop Farm opens a shop at 44 Stanley
For those of you who couldn't hack climbing that ladder to get up to the JFF Rooftop Farm in Braamfontein, the rooftop house and balcony plant nursery has now opened a second stair-free branch at  44 Stanley. Urban gardeners with green-fingers will love the beautiful collection of unusual aloes and cacti, house plants as well as stylish pots and planters on sale. The expert advice on caring for your plants is another bonus.
Skinny La Minx now at Always Welcome in Hyde Park Corner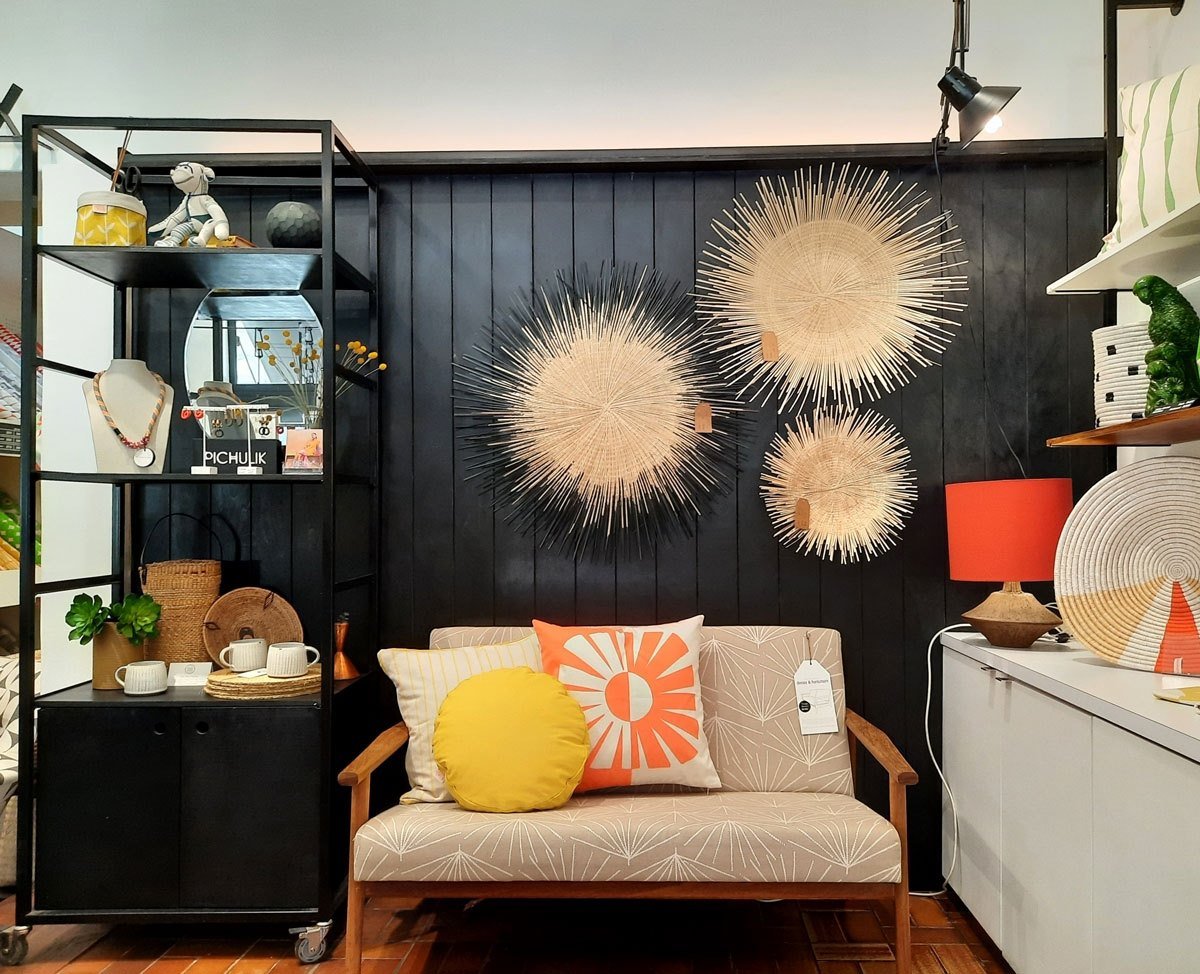 The latest brand to join the stylish Always Welcome interior design emporium at Hyde Park Corner is Cape Town-based label Skinny La Minx, known for their Scandi-inspired pattern designs and unusual colour palettes. Described as a 'dreamhouse of South African design' Always Welcome is a co-operative founded by leading South African designers selling the latest wares by a regularly changing collection of local furniture makers, weavers, ceramicists, and photographers. Other exclusive local brands at the store include The Urbanative, Houtlander and Dokter & Misses.
Eco-friendly fashion brand Sitting Pretty comes to Parkhurst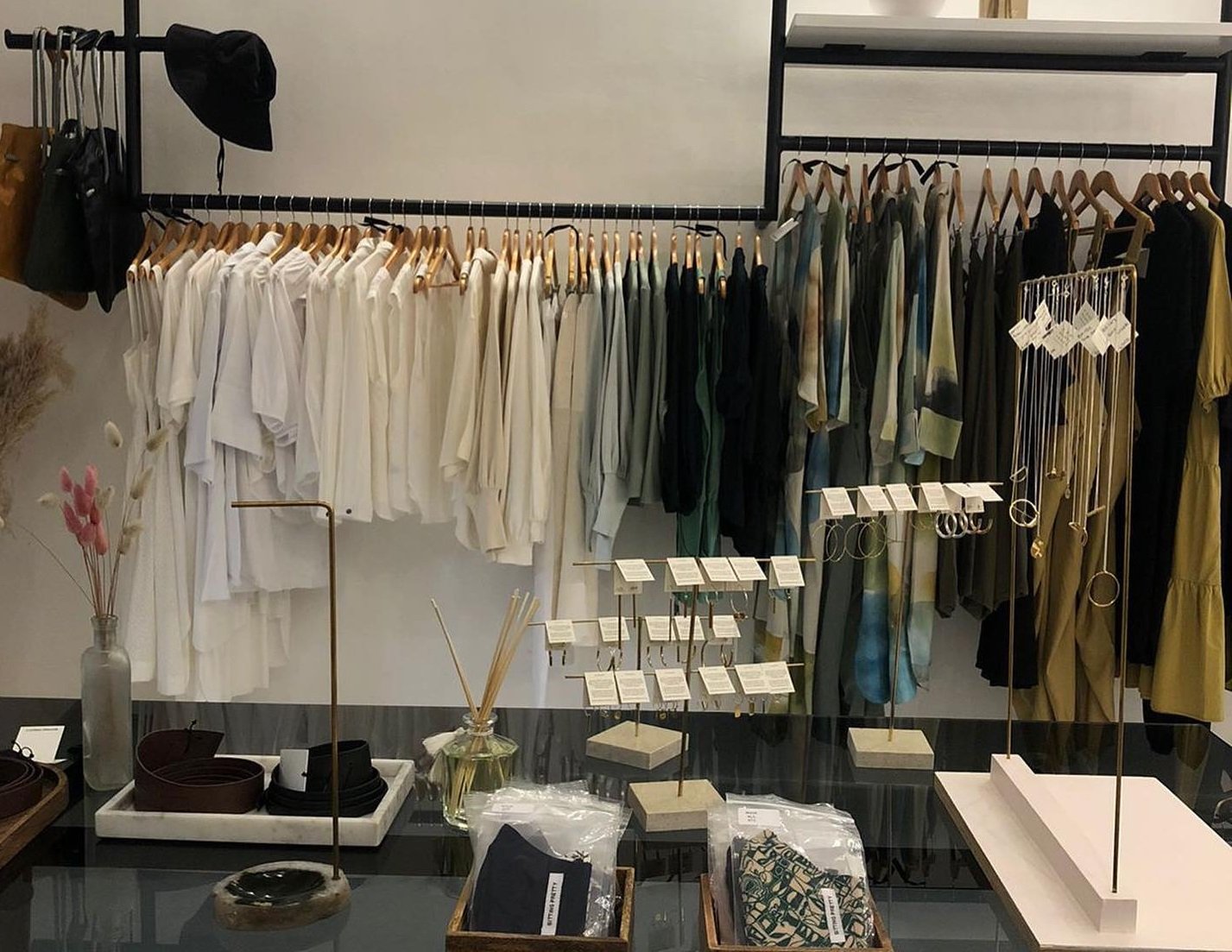 A sustainable fashion brand from Cape Town, Sitting Pretty, has found a home in Joburg at a new boutique in Parkhurst. Sitting Pretty's ethical clothing pieces for women are made from environmentally friendly fibres and the aesthetic is a combination of urban sophistication and bohemian silhouettes, characterised by soft tones, loose cuts and a touch of sensuality. Find them at 35 4th Avenue, Parkhurst.
One-of-a-kind local jewellery designs at Elan in BluBird Centre
A new contemporary jewellery boutique has launched at the BluBird Centre in Birnam (near Melrose Arch) specialising in one-of-a-kind jewellery designs by local designers. For those who appreciate jewellery as wearable art, you will be spoilt for choice with unique pieces by an array of South African contemporary jewellery designers. 
Mash.T Design Studio launches an online shop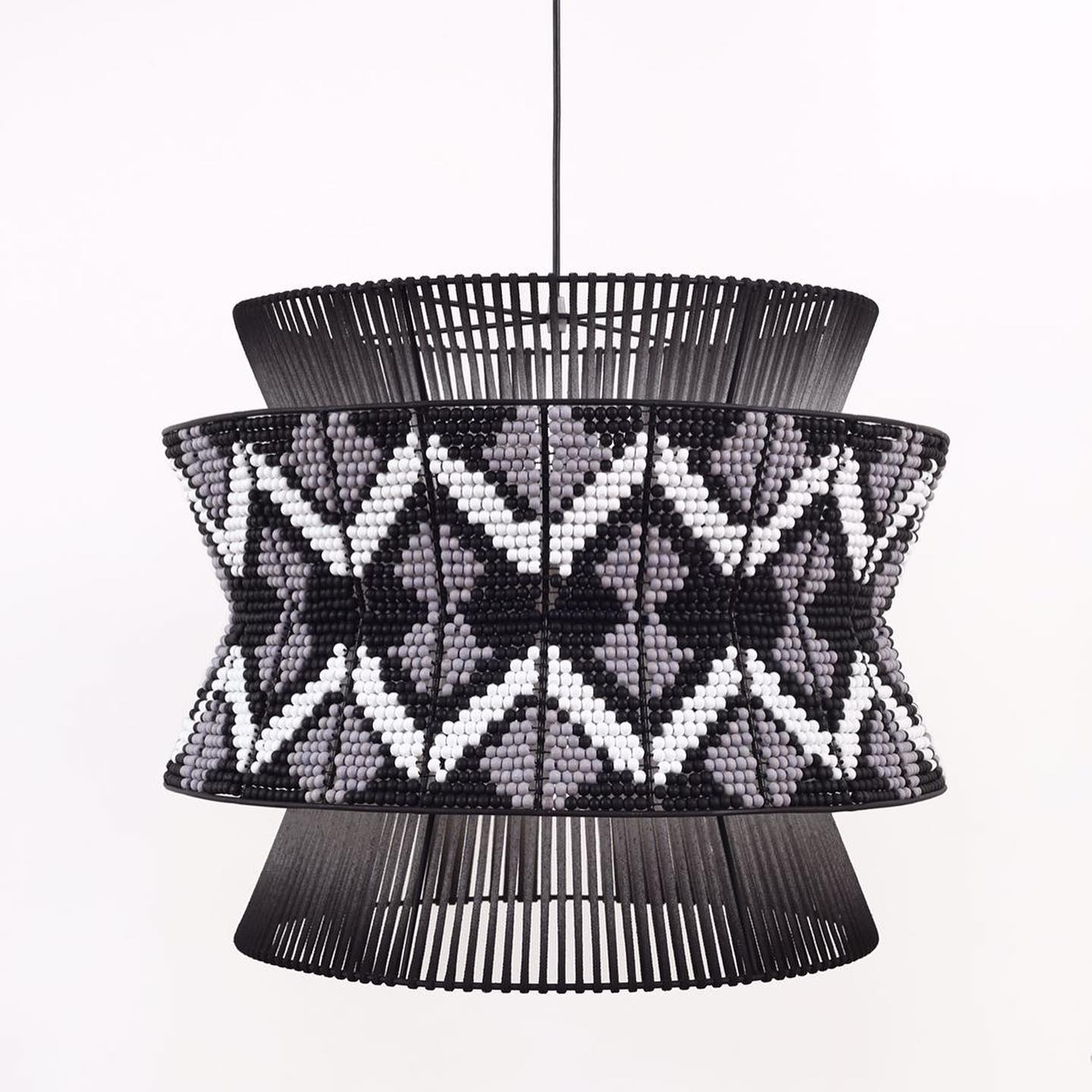 Multi-award-winning South African lighting and furniture design studio Mash.T, known for their designer African craft aesthetics (look out for their beaded lamps next time you are in Nandos), is soon to launch an online store. The store will sell the latest Mash.T designs and plans to also ship internationally. Keep your eye on their website mashtdesignstudio.com for the launch. Mash.T items are also available at Always Welcome in Hyde Park Corner.
Pichulik launches new jewellery collection
The distinctive proudly South African jewellery and accessories label Pichulik has launched their new Circe Collection, named in celebration of Circe, an enchantress Greek goddess renowned for her knowledge of potions. Interlocking circles and chains create the silhouettes, with polished brass, rope and gemstones completing the look of the new collection. Shop the  collection online at pichulik.com.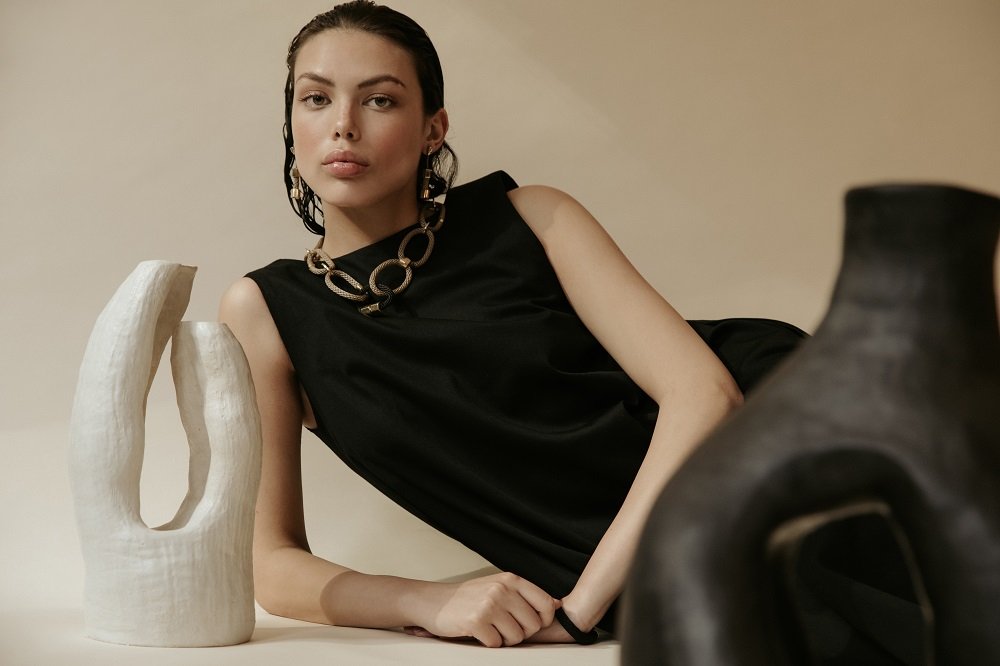 ​​​​