Joburg is the shopping capital of southern Africa with an incredible choice of shopping mall destinations as well as tons of brilliant local brands, from fashion to homeware and jewellery to furniture, who have truly helped put this city on the global design map.

In our new monthly shopping blog, we take a look at exciting new brands and stores to shop in Joburg. Read on for September's round-up of new shopping finds that every Joburger should know about.
Tinsel contemporary jewellery gallery moves to Melville
The champions of contemporary jewellery design in South Africa, Geraldine Fenn and Eric Loubser's exquisitely curated jewellery gallery Tinsel showcases unique contemporary pieces, locally-made work by South African designers. Acclaimed jewellery makers themselves, in their small studio (which adjoins the new gallery and store), skills honed over centuries (and possibly even millenia), find their contemporary expression in distinctive pieces that are entirely unique.

The Tinsel gallery has moved location various times over the years, from Melville to Parkhurst and later to a remodelled suburban home near Northcliff and now back to Melville again, occupying an upstairs space in the Bamboo Centre. The move to Melville is not only an opportunity to become more hands-on in their gallery, but also to join a community of other established makers and creators, and the shoppers who love them. 

Read more about Tinsel and their remarkable work here in our feature and pay a visit to their gorgeous new space to pick up something unique.
Twice monthly Vintage Sundays at Rosebank Sunday Market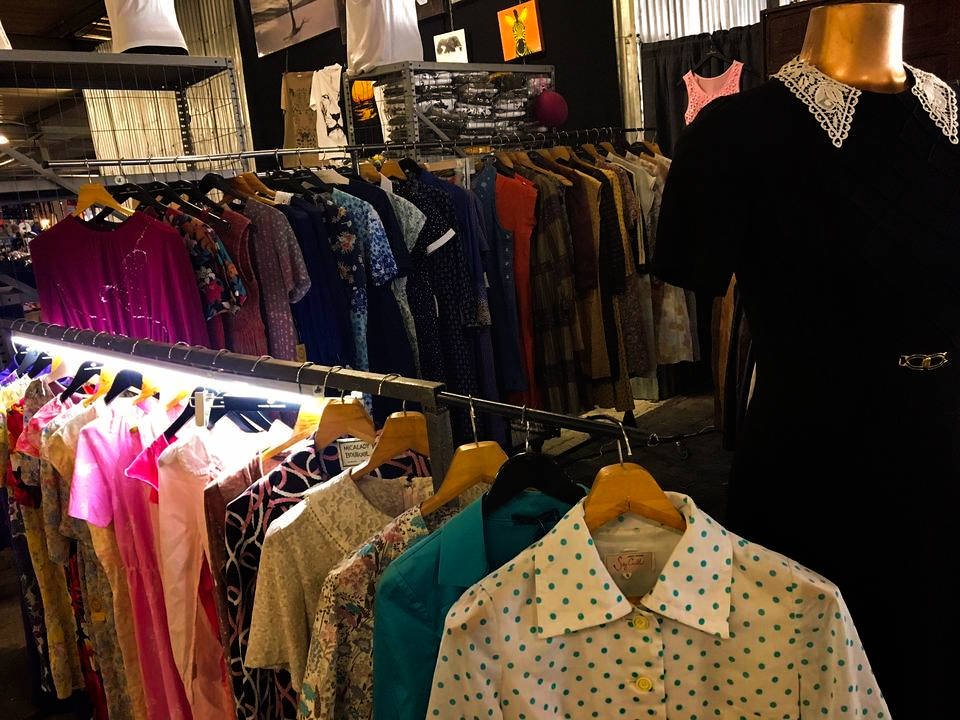 One of Joburg's oldest markets, the Rosebank Sunday Market on the rooftop of Rosebank Mall, is steadily getting back into swing with a fresh mix of new and established traders joining every Sunday from 09:00 until 16:00. The market has been given a renewed reconfiguration to create extra space for that all-important social distancing although all the favourite elements that make the market so special - such as the unique craft and gift stalls, the tasty deli items, African fabrics and fashion and vintage clothing all still have their place.

The popular Vintage Sundays car boot sales are also coming back, always a favourite with thrift shoppers and treasure hunters, happening on the third and last Sunday of every month.
Top designer David Tlale opens in Melrose Arch
Designer to the stars, the esteemed David Tlale has opened a super chic new showroom in Melrose Arch. Tlale's extravagant and luxurious gowns are always a celebrity favourite and their careful attention to detail and bold designs make every new range a red carpet favourite. 
The new Kamers pop-up at Hyde Park Corner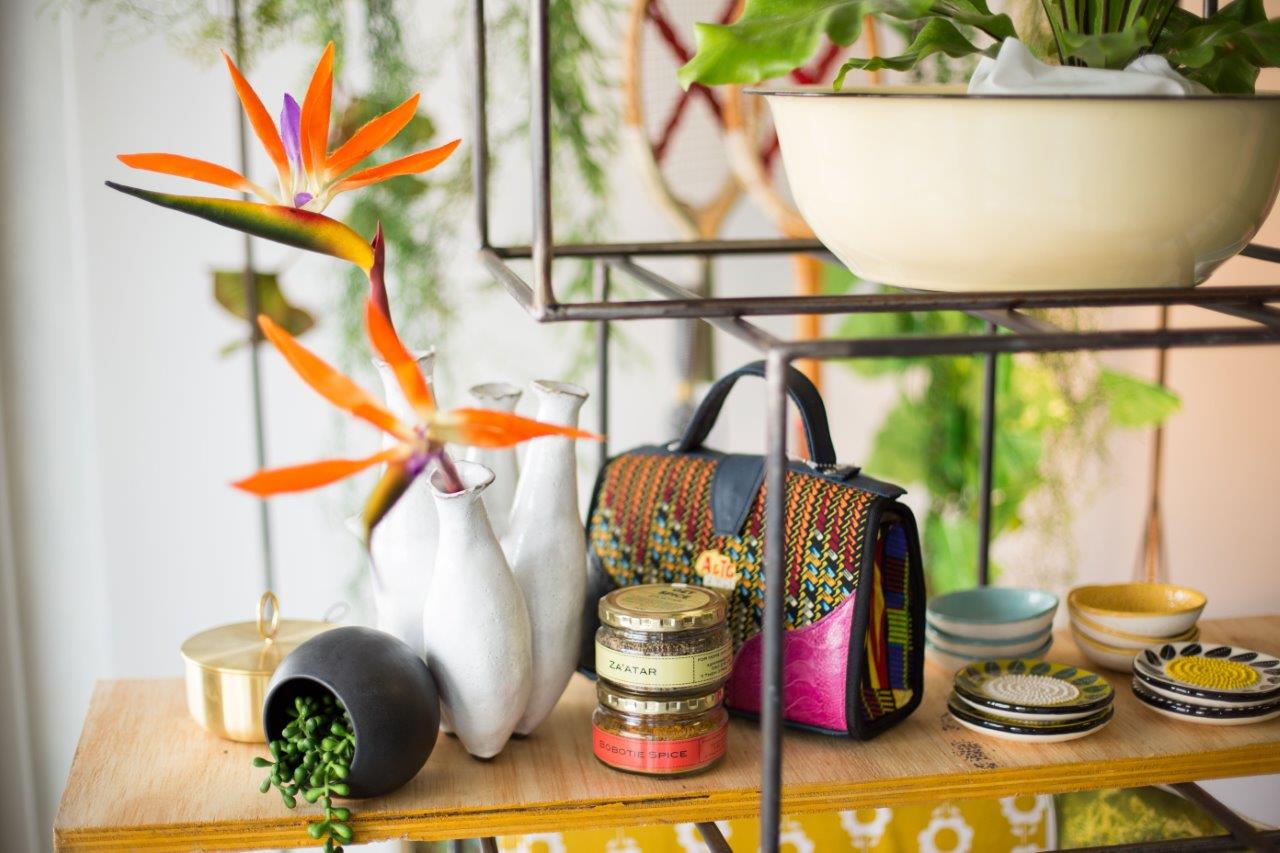 Instead of a spring fair, this year South Africa's biggest makers fair, Kamers, has launched a beautiful three-month pop-up shop at Hyde Park Corner. The Kamers fair, which pop-ups in Joburg every spring, is known for its dedication to showcasing small local brands, with the average fair usually representing more than 200 fashion, jewellery, homeware and gifts labels. 

The new Kamers pop-up shop seeks to continue this tradition. At any one time there are around 70 different brands on sale at this most inviting space, all of which are completely refreshed every three weeks meaning there's always something new on sale. The Kamers pop-up shop is open until the end of November. Find out more in our review here.
African designers in the spotlight at the new AfricaRise emporium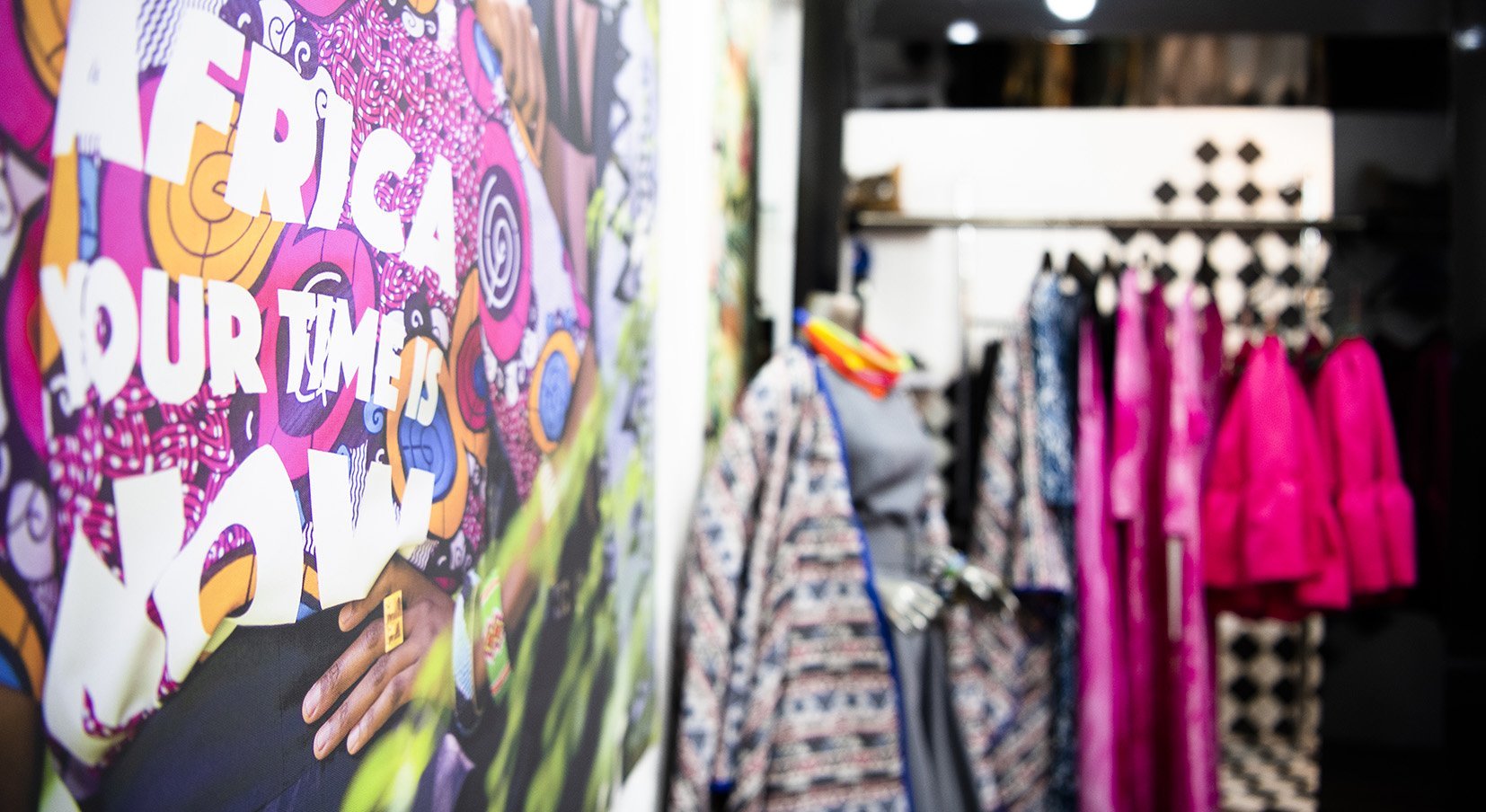 The second AfricaRise store has opened in an historic building in Marshalltown, Johannesburg's original financial and mining centre. The brainchild of South Africa fashion designer and retail entrepreneur Thula Sindi, AfricaRise is unique in showcasing a wide range of African fashion labels, as well as fine art, craft and jewellery.  Expect to find top emerging and established designers on sale such as menswear label Ephymol, womenswear by Felicity Shiba, Ditsala jewellery and watches, Lashongwe Designers, Afro-futuristic luxury brand Imprint, and unique accessories and shoes by Maria McCloy.

The new Africa Rise emporium is located at 66 Anderson St, Marshalltown, City Centre. Open 10:00–17:00. Closed Mon. Find out more here.
Mantsho by Palesa Mokubung opens at Victoria Yards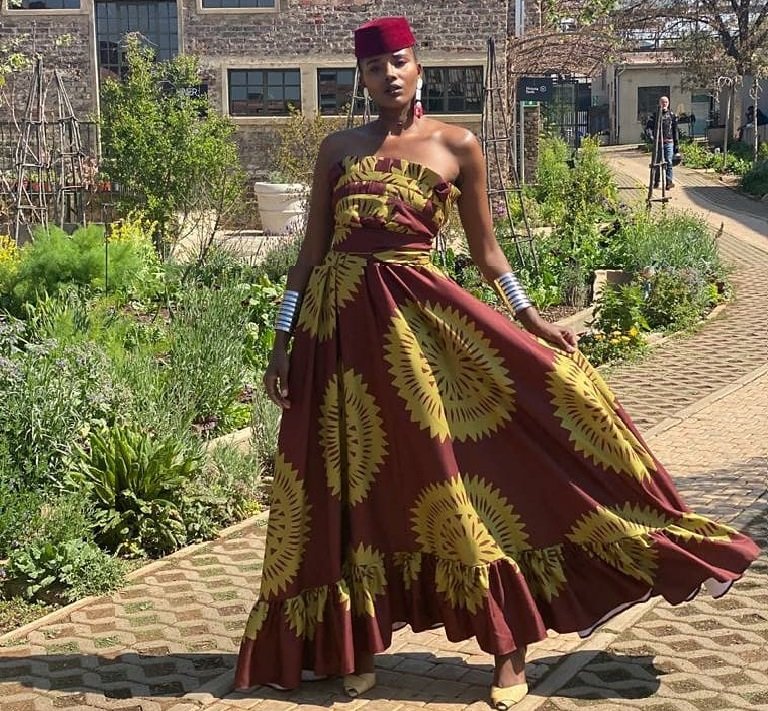 One of South Africa's most internationally successful fashion designers Palesa Mokubung has moved her flagship Mantsho showroom from Melville to Victoria Yards. Mokubung's uniquely South African fashion label Mantsho started its steady rise to fame when it was worn on the red carpet by Oscar winning costume designer Ruth E. Carter (most famous for her work on Black Panther). In 2019 Mokubung became the first-ever African designer to produce a collaborative collection with the global fashion retailer H&M, and her star has only continued to rise since.

Visit her new showroom and studio at Victoria Yards to find all her latest distinctive designs that combine uniquely patterned African fabrics, fine silks and woven fabrics with distinctive shapes and silhouettes. 
The Gorgeous Shop
Parkhurst's 4th Avenue has a new florist, the aptly named The Gorgeous Shop, and Instagram is going wild for their beautiful arrangements. The florist specialises in bespoke floral arrangements, bouquets, house flowers and floral design for events. Find them at 34 4th Avenue Parkhurst.
Call for donations to support the Sungardens Hospice stall at Brooklyn Square Rooftop Antique Fair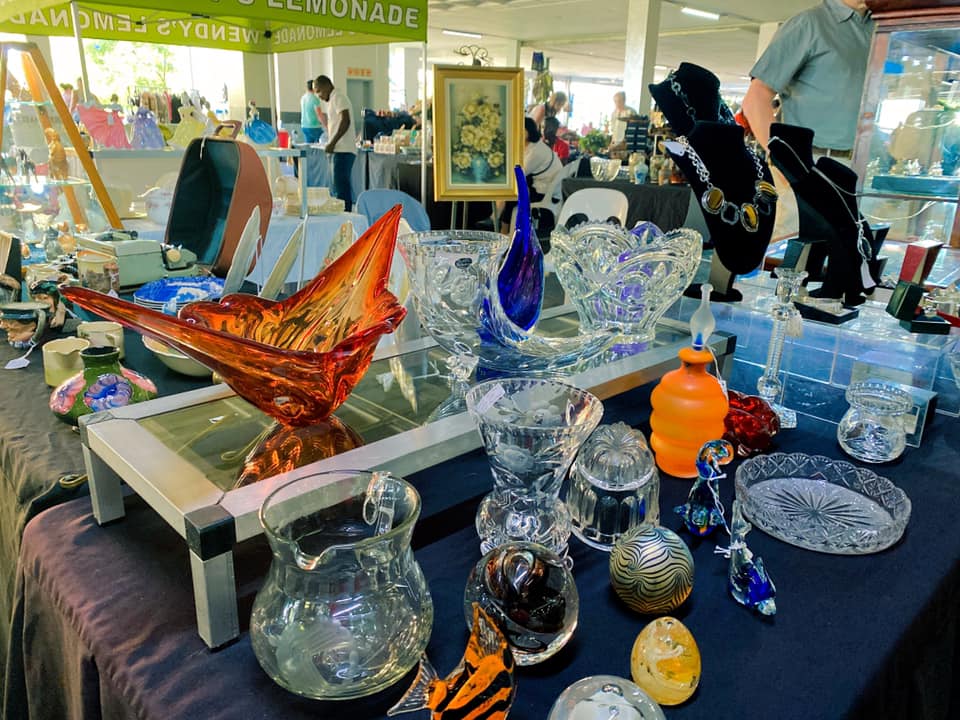 Pretoria's oldest and biggest antiques and collectables Christmas event, the Brooklyn Square Rooftop Antique Fair at Pretoria's Brooklyn Square mall, returns in 2020 happening on Wednesday December 16 (the Reconciliation Day public holiday). Every year the fair places a major emphasis on raising money for good causes through charity stalls and among this year's chosen charities is the Sungardens Hospice, a Pretoria-based NPO which provides specialised palliative care to patients in the Pretoria area with progressive, far advanced, incurable diseases.

Ahead of the fair the Sungardens Hospice is calling for support from the public to donate items to sell at their stall at this year's antiques market, including home furniture and appliances, office furniture and equipment, antiques, fine art and other collectable items. To arrange to drop off your donated items in Pretoria email shops@sungardens.org.za.