Xavier Maboneng, a restaurant, bar and all-round cool place to hangout, brings with it that authentic creative flair that made Maboneng such a sensation from the start.

Launched in 2010, the Maboneng precinct on the city's eastern side transformed what was once a mostly light industrial area on the edge of the City Centre into a busy, buzzing and youthful district with bars and restaurants as well as a range of urban accommodation, designed to appeal to young professionals.
 
In its early days, when the precinct barely covered two blocks, the focus was on being an 'art neighbourhood' with galleries, artist studios, a theatre and independent cinema. Twelve years and one pandemic later Maboneng is now as famous for its weekend nightlife (Friday to Sunday) as it is for street art. 

Somewhere in between the near-constant chatter of nay-sayers from the suburbs who declare it either all 'too hipster' and 'gentrified', 'too messy' and 'loud', or as a 'failed district', a genuine community of Maboneng locals has emerged, who live, work and play in the neighbourhood.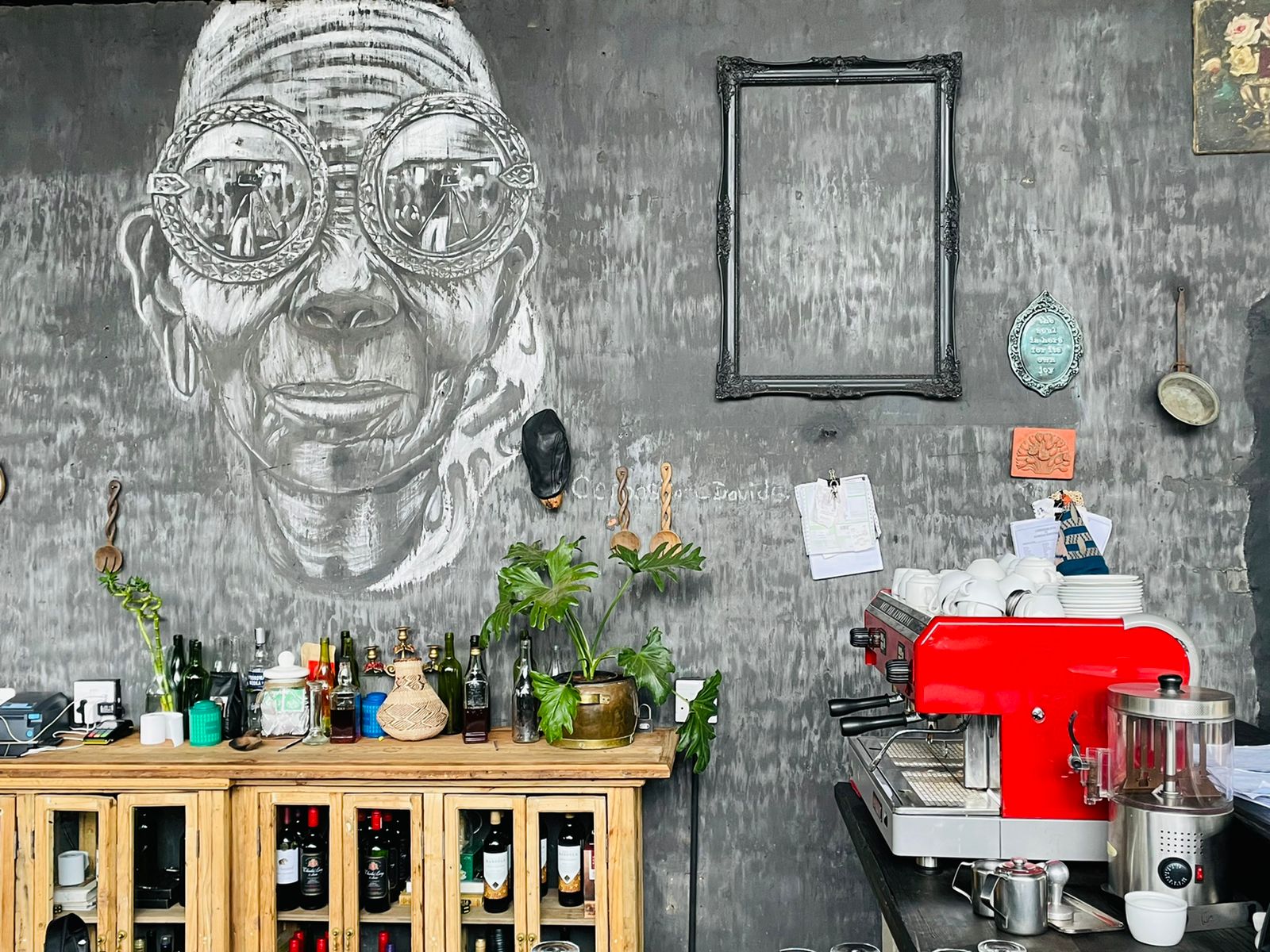 Xavier, launched in 2021, is the charming sister (or should we say brother restaurant) to Bertrand Cafe located across the street. Both ventures were co-developed by French-Congolese designer Marien Mel, who saw an exciting gap in the market for an easy-going cafe-bar offering a little bit of jazz and a relaxed low key atmosphere. This is in contrast to some of the neighbouring spots offering cheap shooters and pumping music volumes.

Xavier is a refuge on Fox Street. With its cosy interiors this bohemian cafe with its easy-going atmosphere joins Bertrand as one of the best spots on Maboneng's Fox Street to meet for casual drinks. The gorgeous courtyard out back with its original Falko artwork (a relic of a project from Maboneng's early years) also makes it an all-weather joint.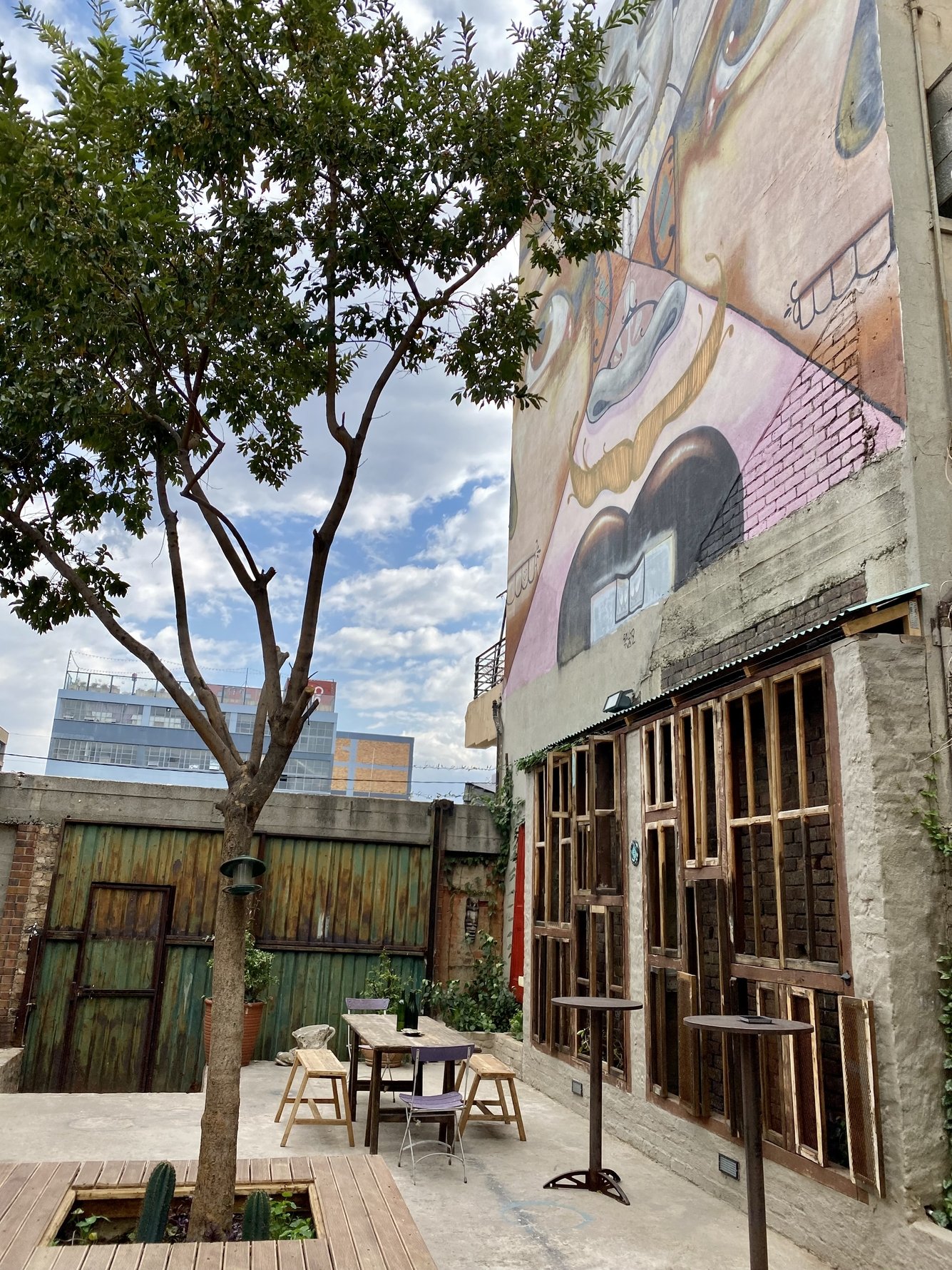 At Xavier Marien has really put his flair for design to good work, spending months transforming an old warehouse into an airy yet cosy space, filled with character. New windows have been put in, there are comfy couches, a fireplace, a new bar counter, lots of greenery, murals inspired by traditional Malian designs and in the private courtyard he is busy growing a vertical wall garden. His ethos is about reusing and recycling and you'll spot many cleverly upcycled items throughout the space. 

The atmosphere is relaxed – find your peace and sit back and enjoy a drink or two. During the day there's jazz and soul on the stereo and there are plan to host evening gigs (alternative afro-soul artists like Msaki and Urban Village are on the wishlist), while on Sundays Xavier hosts an afternoon sundowner DJ session. There's also a regularly changing collection of artworks on the walls, all for sale and created by artists from across southern Africa.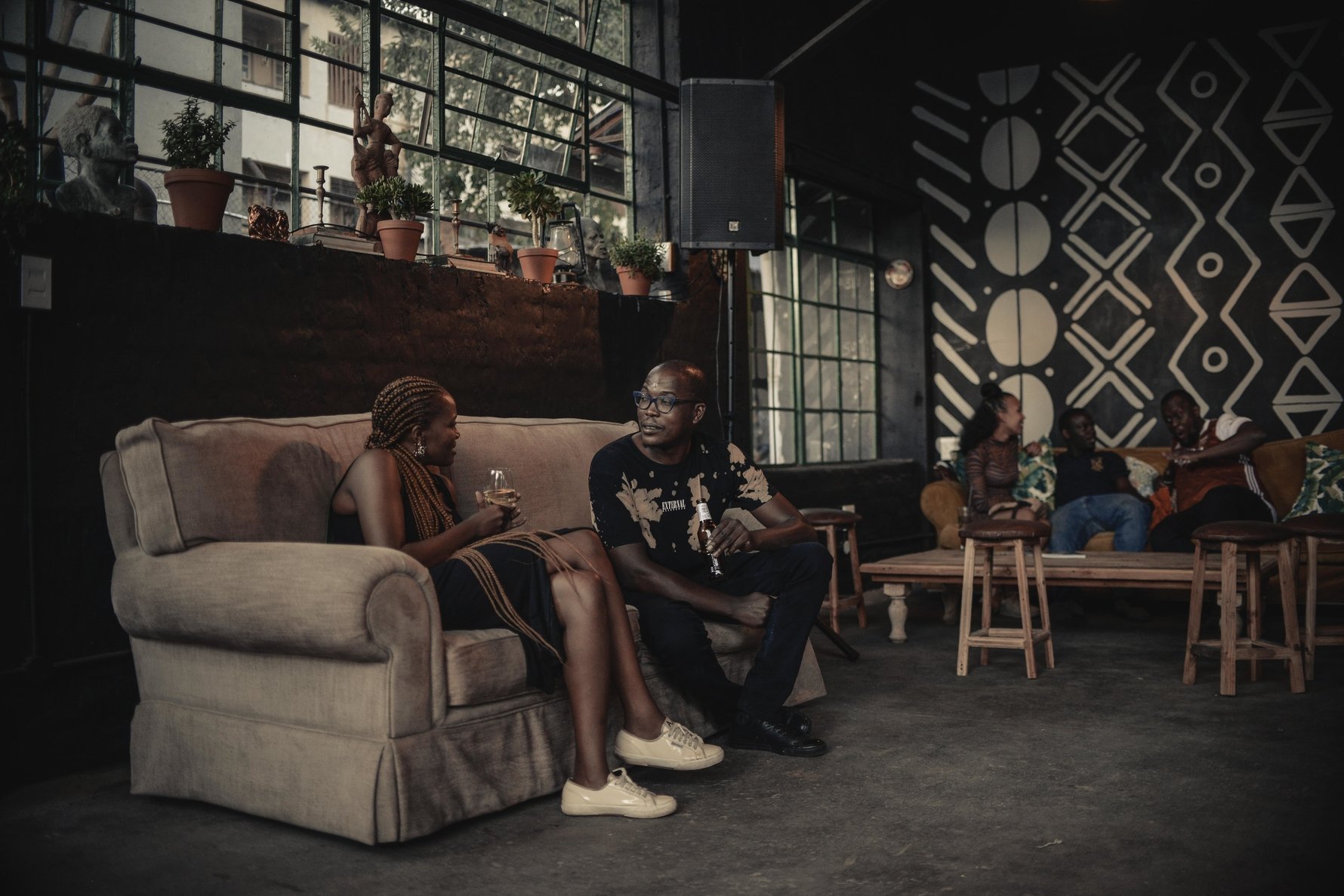 The food menu is constantly evolving, with the creative reins handed over to head chef Nolen Mhlaba who has a special talent for cooking with plants (most dishes on the menu can also be ordered as vegetarian). It's mostly casual bistro fare. We enjoyed the fish and chips, a huge vegan chickpea and bean salad and a very comforting bowl of beef stroganoff. Xavier is also open for breakfast, an all-essential meal that can be so hard to find in Maboneng. The set up is very much casual, centred around fostering a sense of community and inclusiveness with options for formal dining or lazy drinks enjoyed while kicking back in an armchair by the fireplace.

If you were starting to worry that deafeningly loud bars cynically centred around Savannah specials and wacky shooters had completely overrun Maboneng... take another look and drop into Xavier for a different slice of the Maboneng lifestyle.