Update: The Tytano complex was officially closed for redevelopment on September 21, 2020. All businesses operating there have been closed or relocated.

After laying dormant for over a decade, this former tobacco factory has risen again as 'Tytano' - a veritable 'city within the city.' Inhabiting 15,000m2 and six buildings, Tytano's sheer size, potential, and post-industrial allure has attracted dozens of young, alternative and original businesses with their fingers on the pulse of current cultural trends, making this artsy, offbeat complex the current place to be in Kraków.
Creative Industry
The queue for a beer in Weźże Krafta - Kraków's biggest multitap bar - is running over a dozen deep on a warm Saturday night, but that's nothing compared to the queue of businesses and initiatives eager to set up shop here inside Tytano - the former tobacco plant on ul. Dolnych Młynów, just west of Kraków's Old Town. The first bar to open their doors inside this emergent culture complex for young creative enterprises, Weźże is one of over a dozen businesses currently residing in Tytano.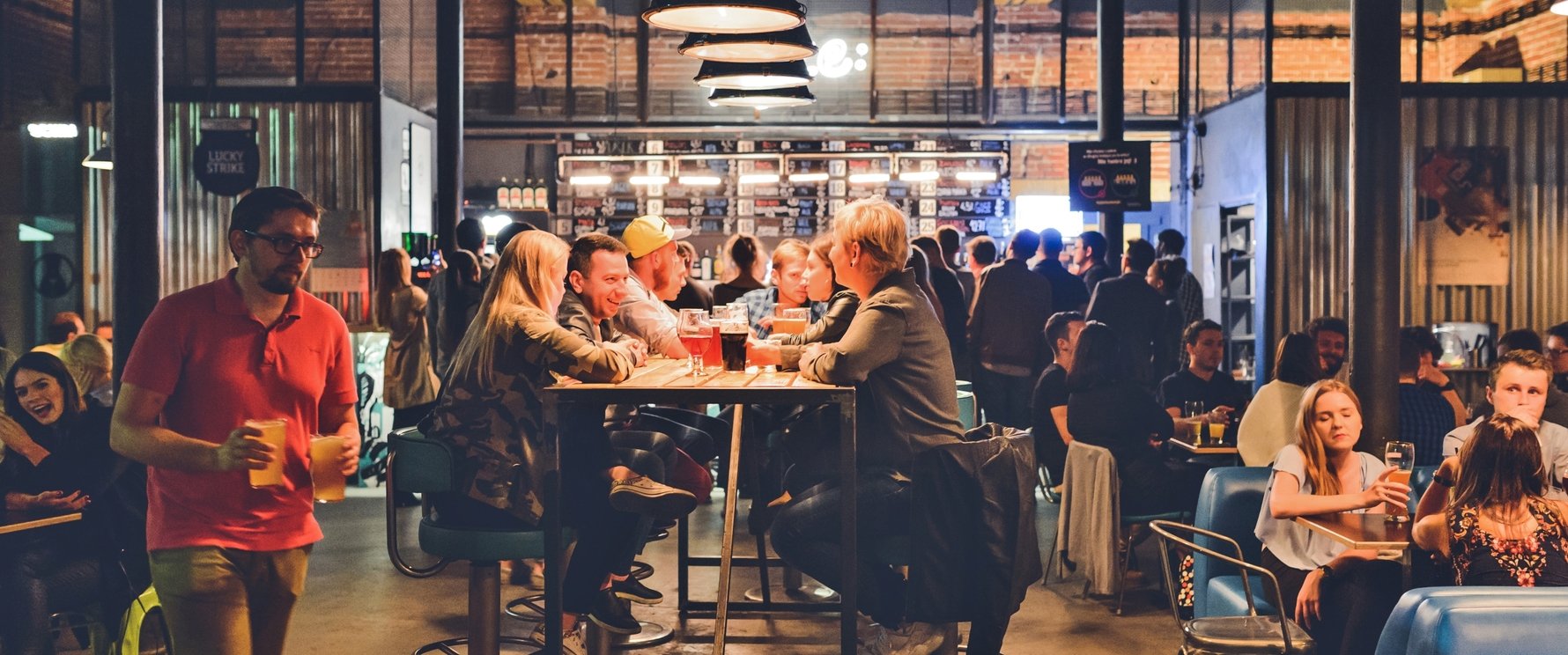 So how did an abandoned cigarette factory become the hottest address in town? Well, Tytano's transformation from industrial graveyard to alternative culture centre is actually well within an established tradition of similar successful urban renewal projects in Poland like Łódź's Manufaktura and OFF Piotrkowska, and even Wrocław's Browar Mieszczański. The fact that there is so much enthusiasm over a comparable place in conservative Kraków is hardly a surprise, particularly after the popularity of forerunning establishments like Forum Przestrzenie and Fabryka (now defunct). The city's young urbanites are looking for places that reflect their generation's interests, talents, aesthetics and values, and Tytano - essentially a miniature city within the urban landscape, designed and curated by their peers - does that much better than Gothic churches and Renaissance palaces, royal feasting restaurants and nostalgic prewar cafes, leftover communist-era canteens or the sloppy cellar bars they patronised as students. In a city dominated by historical monuments and tourists, it can be hard to find space for urban creativity and expression, but Tytano has provided one.
Monumental Heritage
Of course a case could be made that Tytano itself is a historical monument. Originally called 'Kaiserliche Koenigliche Tabakfabrik' ('CK Rządowa Fabryka Tytoniu' in Polish), the cigarette manufacturing complex dates back to 1876 - a time when Kraków was under the rule of Franz Josef I as part of Austro-Hungarian Galicia. It remained in operation for over 125 years, surviving two world wars, the communist era and the transition to democracy. For several years at the turn of the 20th century it was the largest factory in Kraków, employing over 1000 workers, 90% of whom were women. A property of American tobacco giant Philip Morris producing Gwarant cigarettes, Marlboros, cigars and chewing tobacco at the time of its closure in 2002, the manufacturing space was sold to a Spanish company - Immobiliaria Camins - who came close to turning it into a giant hotel and apartment complex worth 150 million złoty before the plans fell through. Today it represents the largest uniformly designed industrial complex remaining in the city centre.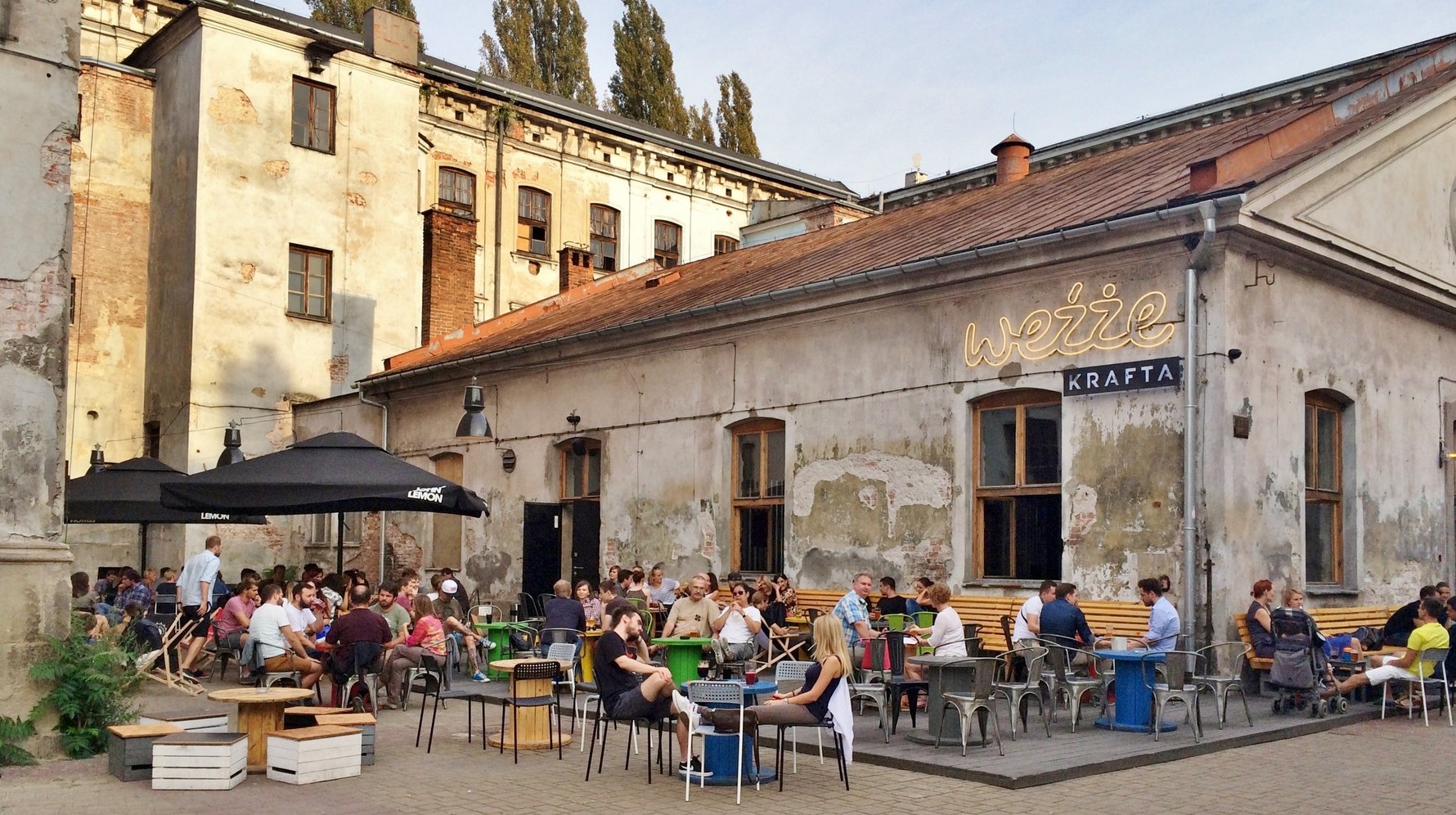 Raising the Tytanic
After the demolition of the former Miraculum cosmetics factory in Zabłocie - which had for several years hosted art studios, start-ups and cultural venues like the aforementioned Fabryka - the search was on for a space that could replace it. The former cigarette factory fit the bill, exceeded it in fact, and the Tytano Foundation (tytano.org) was formed by Ania Maria Kwiatek and Łukasz Kumecki - two local visionaries intent on turning the unused space into an 'Urban Ecosystem of Ideas' - their name for a project that would integrate local businesses and community initiatives in food, nightlife, art, culture, design and entrepreneurship to create a small city within the city. They succeeded in renting the entire complex from the Spanish owners (the contract runs until 2020) and announced an invitation/competition in winter 2015 for local business proposals interested building a creative community there. The response was overwhelming, with everything from climbing centres to music recording studios being put forward.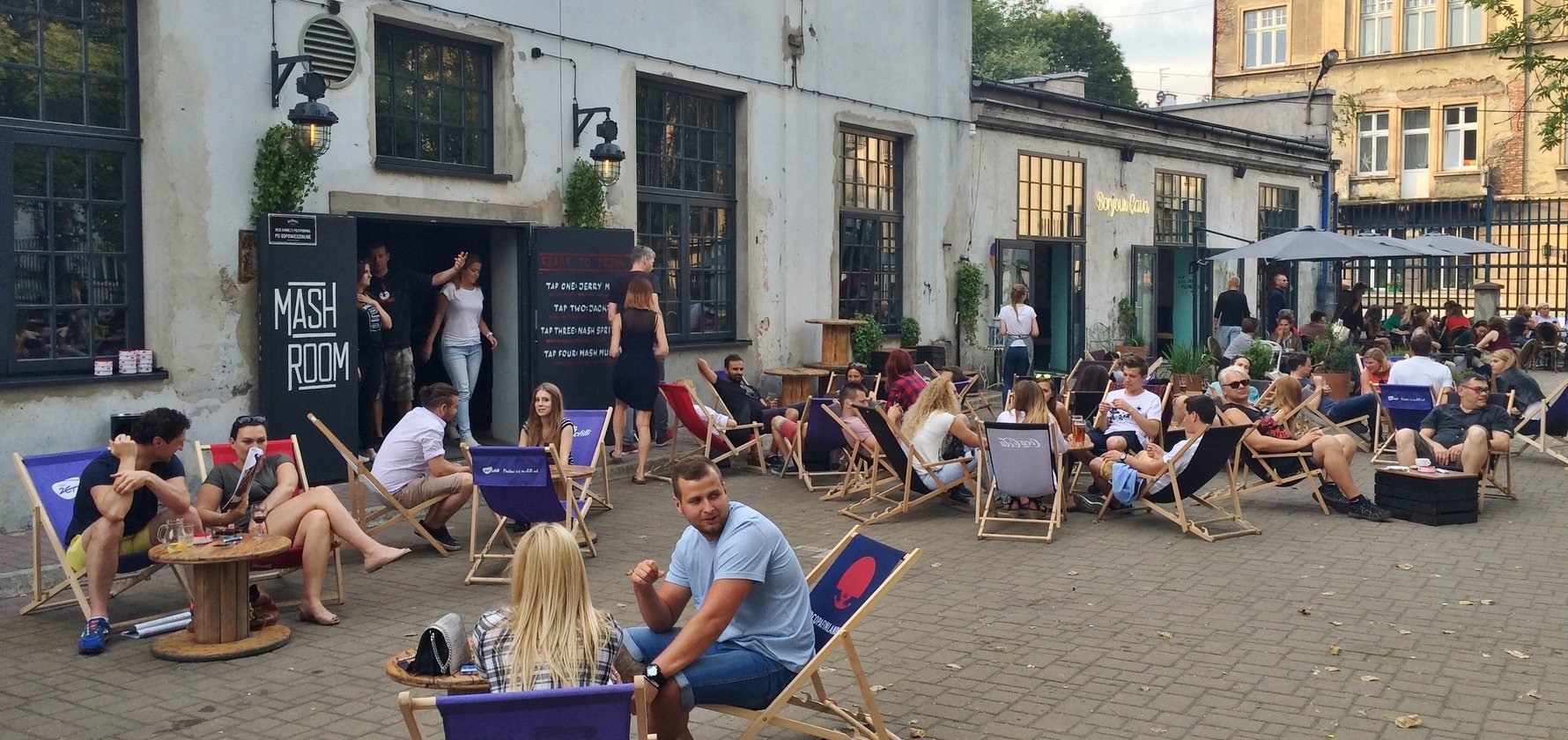 The results have been in motion since summer 2016, as new hangouts have seemingly opened one after another - each straining to be more hip than their predecessor - alongside a steady series of outdoor concerts and film screenings for the past several years, during which time Tytano has asserted itself as a must-visit destination for anyone who wants to see the young, inspired, innovative, entrepreneurial side of Kraków.
A Future in Doubt
The good times are coming to an end, however. Sadly, the property owners have plans to redevelopment the space (into a hotel, apparently - bad idea in 2020 if you ask us), and the businesses will be forced to close or relocate elsewhere. After an ongoing legal dispute between the property owners and Tytano Foundation over the lease agreement, the latest news has confirmed that all businesses operating here will have to leave by September 20th, 2020.

Will that be the end of the Tytano Organisation? Doubtful. The organisation has announced plans to move their concept to Zabłocie, with ul. Romanowicza 11 speculated as the future site. Despite years to plan a smooth transition to a new space, however, there's no telling when the site in Zabłocie might be operational. Nonetheless, we'll be waiting, eager to go check it out when it opens.

In the meantime, enjoy Dolnych Młynów in its current state while it lasts (until September 20, 2020). Below we list the best businesses based in Tytano before the impending closure.