General update
As of 7 April, the official number of infected people in Slovenia has risen to 1021 with 30 deaths recorded. On 30 March, the government imposed new restrictions on movement between municipalities, new initiatives for supporting the economy, new rules for using indoor public spaces and continues with restrictions regarding public gatherings in public spaces. Strict measures to contain the virus are going to last at least until end of April. 
General Information
The first reported case of Coronavirus in Slovenia (or COVID-19 as it's called by its friends) was on 4 March. On 12 March, the country declared a national epidemic and set in motion a national emergency response plan which included closing down all education institutions, implementing work from home, restricting border crossings with Italy and setting in motion restrictions on general public life.
Where Can I go? 
You are allowed to take a walk, walk your dog, visit a shop, pharmacy, post office or other establishment that is open, visit a family member or person dependent on your care, as long as you stay within your municipality and don't hang around public squares and streets for no apparent reason than to hang out, especially not in the company of 5 + people.  You shouldn't be doing group sports, using equipment on children's playground, etc. Some sports like cycling is becoming demonised on social media, so you might get a frown if you do anything too sporty or too risky in the opinion of self-acclaimed sports and morality experts.

As of 30 March, the powers that be have prohibited travel to municipalities outside the place of official temporary or permanent residence, with exceptions of needing to get to work, caring for someone in need or accessing food or medical care otherwise not available in their own municipality of residence. These measures were taken after many people apparently mistook self-isolation and the quarantine as freedom for holiday making and a trip to the most popular of Slovene tourist destinations. 

All public transportation has been halted, taxis are in use for urgent cases and must follow strict guidelines of disinfecting the vehicle after each passenger. As far as we know, horses are allowed, and there are more of those carrying policemen seen walking around.

Shops only allow high-risk groups such as elderly, pregnant women and differently-abled entry between 8:00-10:00 am, with a complete entry ban for pensioners after that time-slot. In addition to keeping your distance to other people in closed public places it is now obligatory to wear gloves, a protective mask or otherwise cover your nose and mouth with a shawl, scarf or equivalent.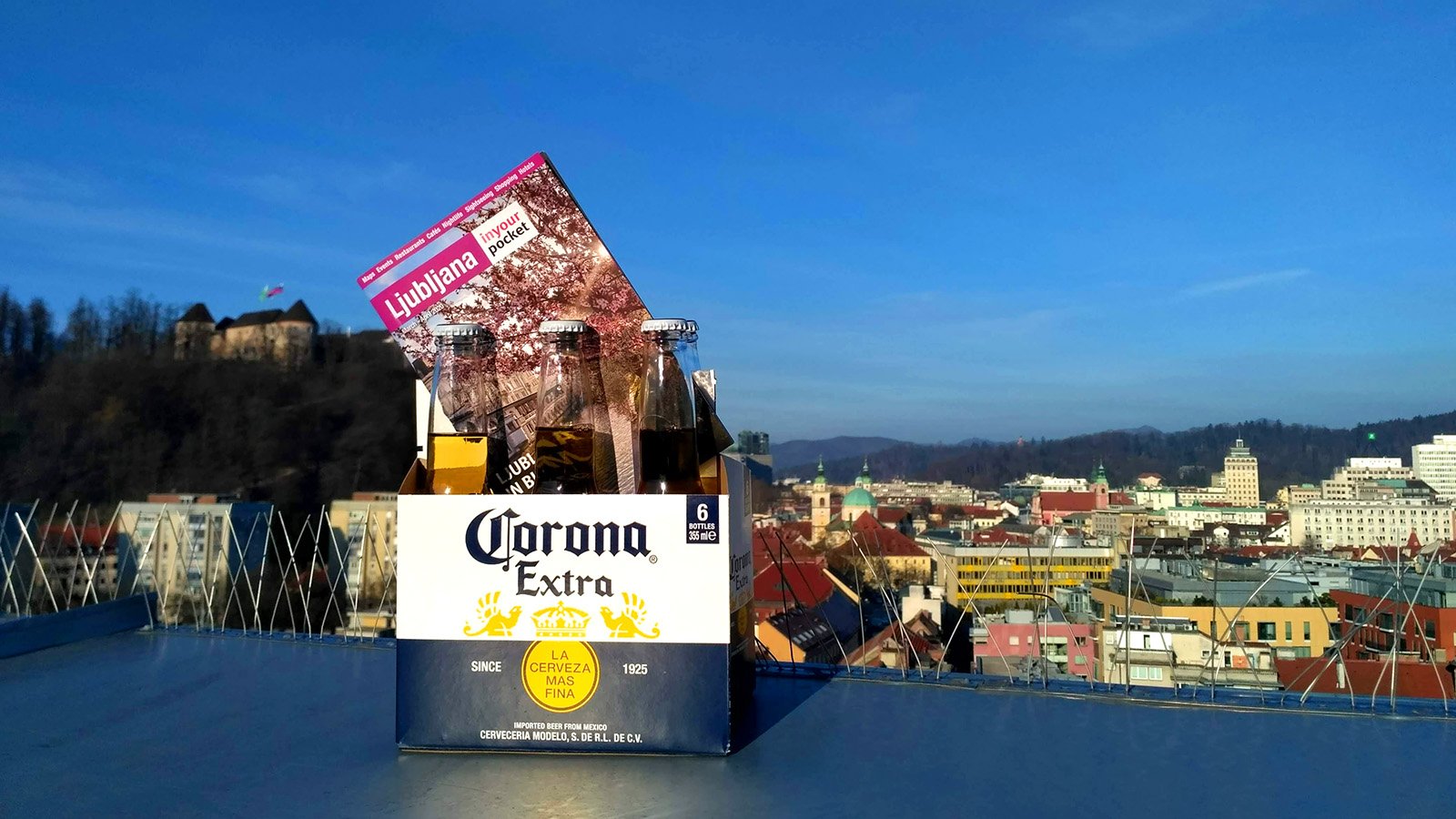 What is still open?
Today almost everything aside from supermarkets, pharmacies, banks, post offices, petrol stations and newsagents is closed, with many of those open operating on a different schedule and under certain limitations like restricting number of people inside, creating long queues outside as visitors stand in line keeping at a suggested 2m distance from one another. Many local farmers are still selling their produce at local markets, open from 6 -14:00 Monday to Saturday, while many have also resorted to home delivery.
What is still up and running?
On 13 March, many museums, galleries, libraries, cinemas and tourist attractions started closing until further notice, closely followed by restaurants and bars, encouraging a system of home food, drink and grocery delivery, free live concerts and parties, virtual gallery and museum tours, access to book and film archives and a number of online sport, dance and educational classes. For more information, check our Events in Ljubljana. 

People stuck at home have proven to find all sorts of activities, creative engagements and projects to rebel against loneliness, compulsive cleaning or other results of anxieties related to these crazy times of quarantine. Now is the time for  watching movies, playing games and supporting local businesses.

Regardless of a tsunami of pictures of homemade bread on social media, Home Delivery Restaurants in Ljubljana have not lost their game, and delivery companies like Wolt and ehrana.si are hurrying to meet demand. Since they've adapted to a safe, non-contact and risk-free delivery service, there is really nothing to worry about except the  competition it poses to your home cooking.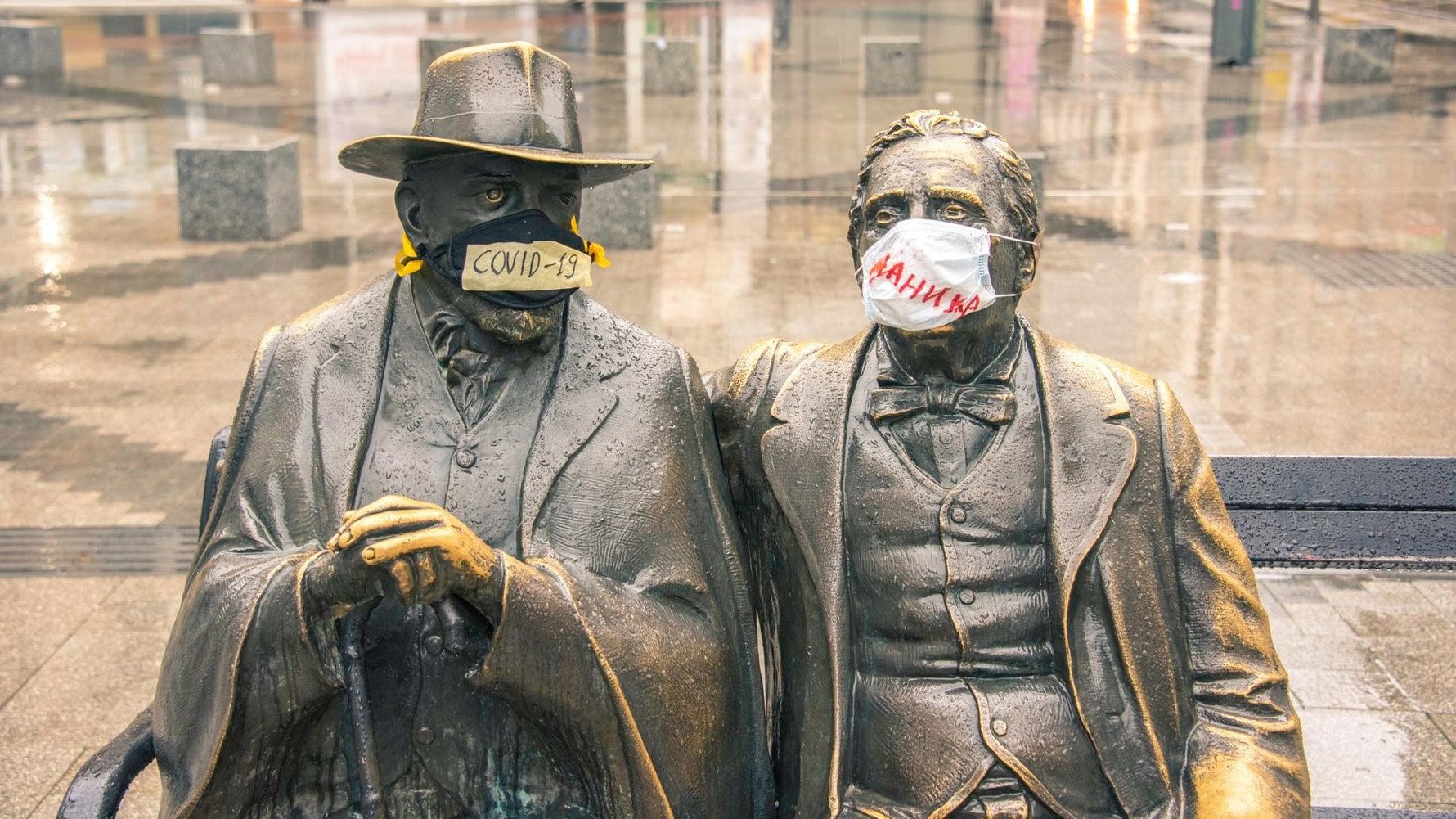 Where can I find information about the Coronavirus situation in Slovenia?
The government's official announcements (in English) can be read here, although are not updated as frequently as the Slovene language one here, which is nothing a little Google Translate can't fix. 
Every day at 14:00 the National Institute of Public Health (NIJZ) updates the number of conducted test results from the day before as well as an overview of the number of infected, hospitalised, in critical condition and the number of death cases. You can follow some updates, lifestyle tips and other articles of interest here. 
Are the land borders with Austria, Hungary, Croatia and Italy still open?
Current information about the checkpoints of Slovenian land borders with Austria, Hungary, Croatia and Italy where it is currently possible to enter or exit the country are listed here.

Italy: As of 19 March, 4 checkpoints have been set up along the Slovene-Italian border that allow entry for slovene nationals or foreigners with temporary or permanent residence in Slovenia, individuals with a maximum 3-day old negative COVID-19 test results or anyone with body temperature below 37,5 degrees and no clear evidence of coronavirus infection symptoms. An additional temporary border crossing Robič has been opened where Slovene nationals working in Italy can cross over with an official letter from their employer.

Austria: As of 25 March, 13 checkpoints have been set up along the Slovene-Austrian border. Nationals and foreigners holding a maximum 3-day old negative COVID-19 test results or anyone with body temperature below 37,5 degrees and no clear evidence of coronavirus infection symptoms are all allowed entry.

Hungary: Entering Slovenia from Hungary is possible via three checkpoints and all vehicles on the Hungarian side are examined. Upon entering Slovenia, no other measures are being taken except for drivers keeping away from each other and carrying protective gear.

Croatia: As of 18 March all 5 border crossings between Slovenia and Croatia have been suspended, with those wishing to cross over directed to use international border crossings. See those little dots here in red. Those entering Slovenia from Croatia can do so freely unless Croatia has marked them in need of self-isolation. In that case they must provide evidence of a finished quarantine period in Croatia and a health certificate proving they are healthy.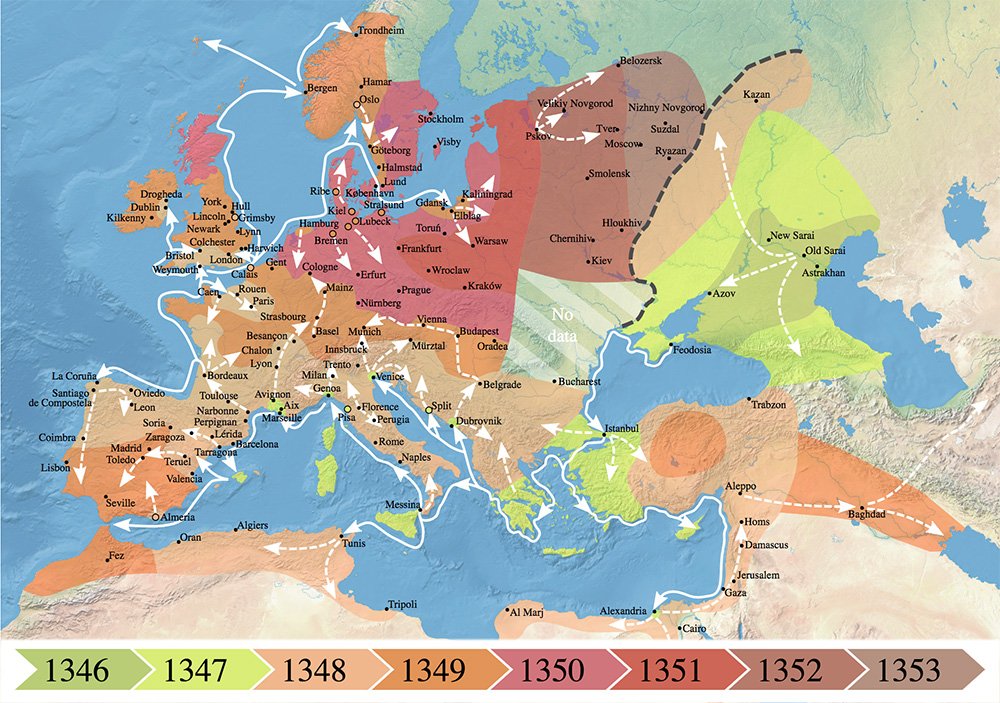 Can you give me some historical perspective?
Sure, why not. The most famous deadly disease to ever run roughshod over Europe was the 14th century's Great Bubonic Plague, or Black Death, which killed an estimated 75-200m people worldwide, and some 30-60% of Europe's population. Like most things in those days, it took the original plague years to spread across Europe (see map above). While the 2020 incarnation of the pestilence is spreading much faster, the fatality rate is estimated to be around 2% - much higher than the standard flu, but much lower than the history's worst pandemics. So while you should definitely be taking this situation very seriously, including taking all reasonable preventative measures, freaking out isn't going to help things. We recommend listening to the Bobby McFerrin's classic tune on repeat (see below), or ordering some uplifting books like the Dali Lama's Art of Happiness, pretty much anything from the School of Life, or any of these stunners from our friends at The Slovenia Publishing.
 
Where can I get additional info?
The most reputable source for detailed information on the Coronavirus worldwide is probably the World Health Organisation, who have pages with general info on COVID-19 here, advice on stopping the spread of Coronavirus here, and a Q&A page here. If you like looking at hard data and very scary maps, Johns Hopkins University in the US has this live updated world map, while this site has all the same data without the scary map covered in red circles.