While many of the city's residents prefer to leave Ljubljana in the summer months and go bathe in the coast or hike in the shade of mountains, many stay behind and join the growing numbers of tourists to produce a crowd in the centre of the city, happily eating, shopping and going out.

While it might be quieter this year due to the aftermath of the Coronavirus epidemic, most of the city's annual summer events are still scheduled and selling out. Between sweaty, hot and sunny days and a couple of typical thunderstorms that for some reason traditionally prefer the weekends, the city's cultural climate for the summer is set: check out our pick the best of summer events and festivals in Ljubljana that captivate the city during the months of June, July, August and September.  Jun 11 - Oct 30 2020
Every Thursday and Friday, June until late October (weather permitting) Pogačarjev Trg in Ljubljana's old town transforms into one big melting point of culinary and social excitement, as Odprta Kuhna (Open Kitchen) takes over.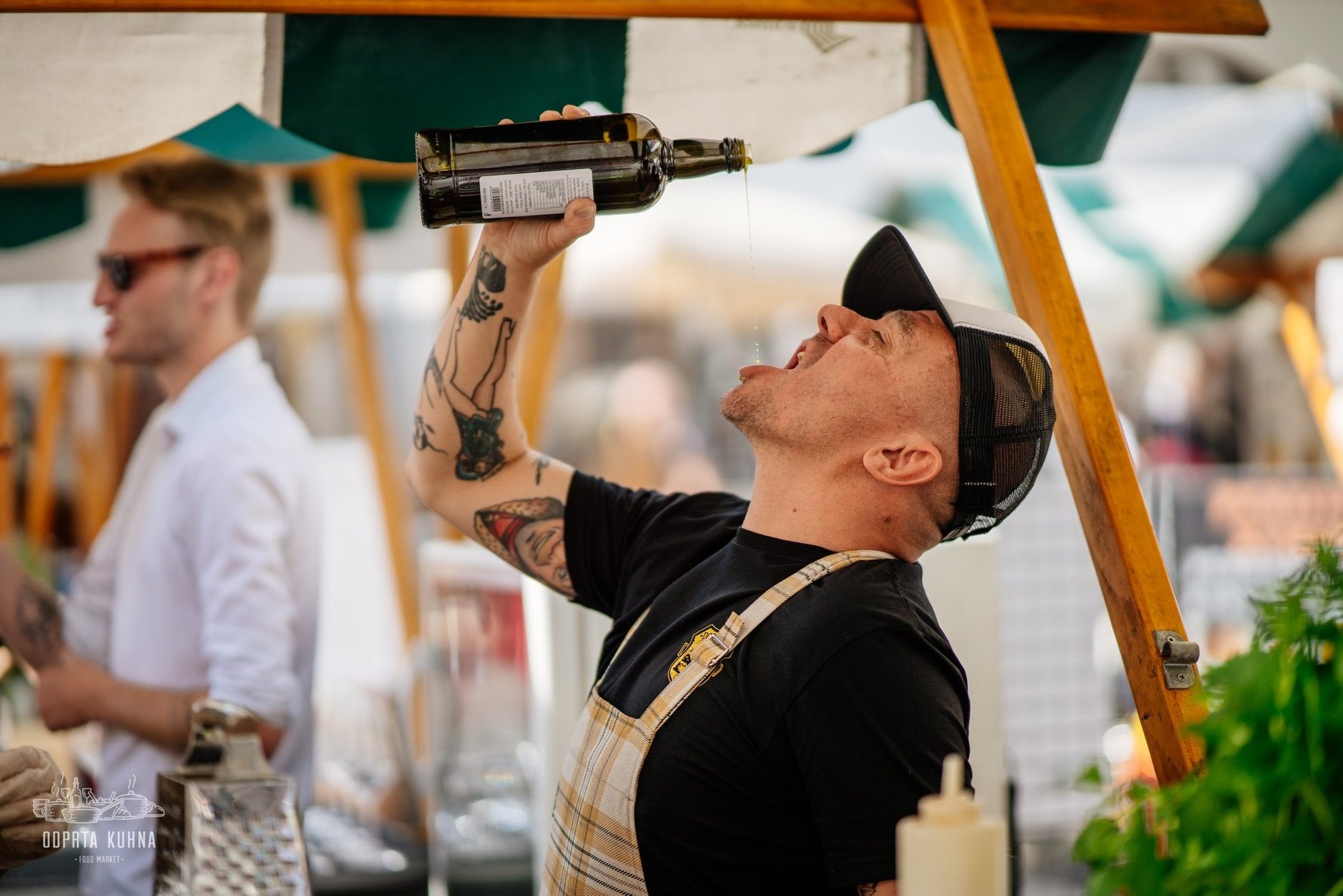 Jun 12 - Jun 15 ​​​​​2020
The seventh edition of a unique dance festival in Plesni Teater Ljubljana / Ljubljana Dance Theatre that sparks a dialogue between dance and existing social reality. Jun 17 - Jun 20 2020
Each year, the Ljubljana Jazz Festival features some of the world's biggest names in jazz, attracting music lovers from home and abroad. Jun 17 - Jun 20 2020
A four-day programme of dance productions, concerts and debates packed with acts from both European and Slovene artists. Different locations in the city. June 20 2020
One of our favourite annual cultural events will this year take place on the night of 20 June, with museums and galleries across the country will not only offering free admission, but also extending opening hours with some institutions keeping their doors unlocked as late as midnight.  June 21 2020
International World Music day is in Slovenia known as Praznik Glasbe (Music Holiday or Music Festival). With event happening all over the country, in Ljubljana especially you'll find live concerts taking place in outdoor spaces all over the city. Jun 24 - Sep 2 2020
A series of free concerts on summer Wednesdays right in front of the legendary cinema that has become one of the best venues and supporters of (mainly) the music scene in the country.  Jun 24 - Sep 182020
A series of concerts "under the stars" and comedy shows "under the open sky" in the setting of the magnificent Ruska Dača.  Jun 29 - Jul 1 2020​​​​​​
As part of the Ljubljana Festival, young musicians of the Ljubljana Conservatory of Music and Ballet and the Ljubljana Academy of Music perform on tourist boats along the river.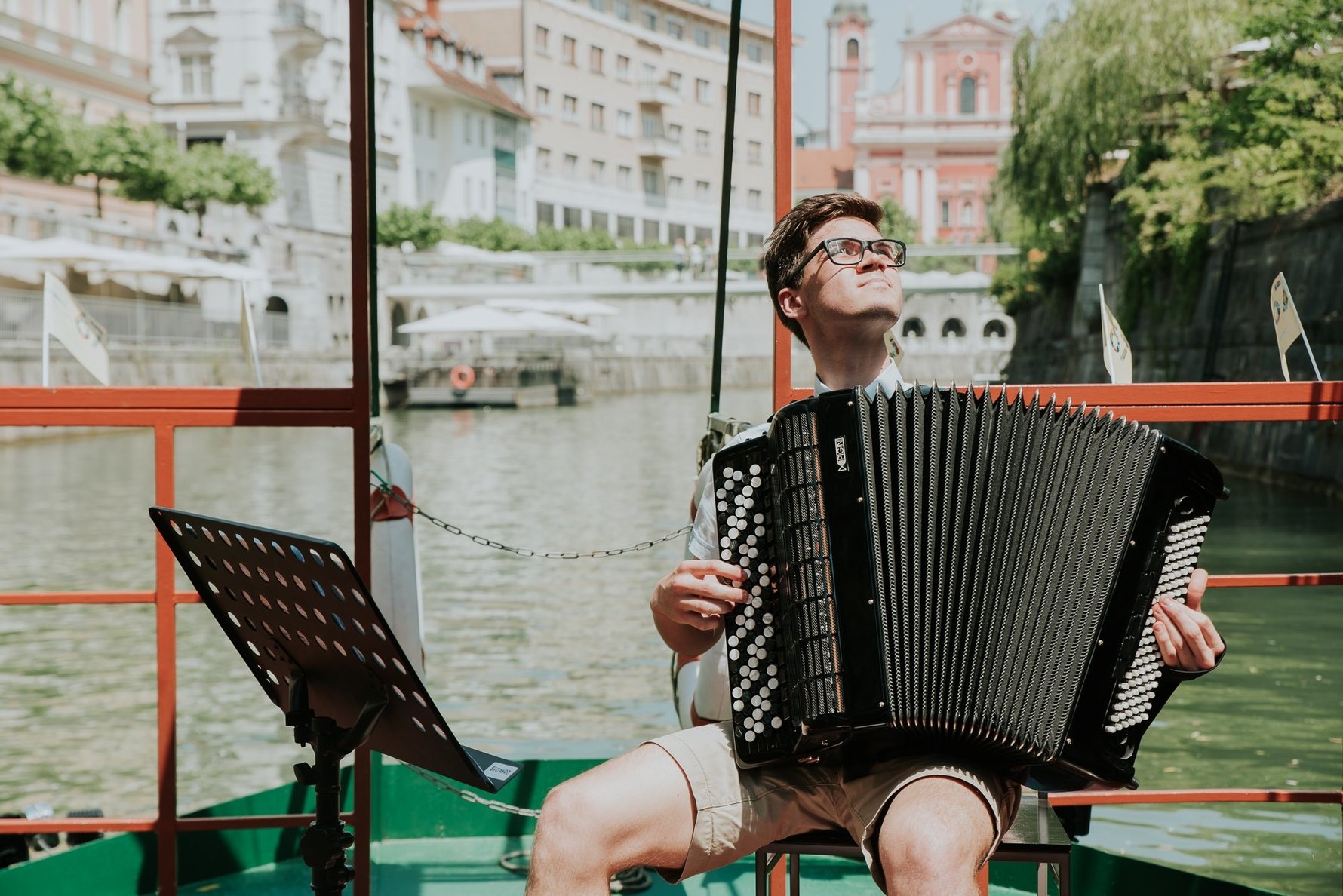 Jun 29 -  Jul 5 2020
Ljubljana Street Art Festival is an international week-long street art festival that will, for the second year running, color the days and evenings in the heated streets of Ljubljana.   ​​​​ Jun 15 - Jul 11 2020
This year concerned with the topic of 5 elements, the Lighting Guerrilla Festival uses light as a form of expression, so be ready for a real exploration of the visual that is in touch with the spirit of the subversive in art and society. Jun 20 - Aug 28 2020 
Three months of ballet performances, musicals, classical music concerts Cankarjev Dom, Križanke Summer Theatre and even on the river Ljubljanica!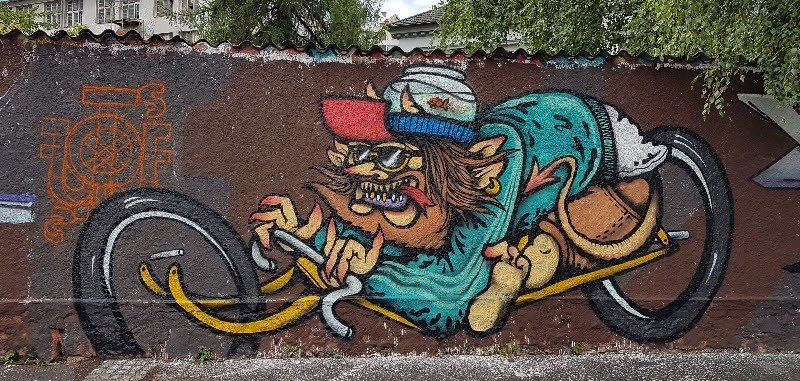 Jul 1 - Jul 4 2020
The festival showcases contemporary trends in street theatre creativity, is remarkable for its well-defined artistic concept and its organisers' efforts towards complementing the vibrancy of city life in Ljubljana with the vibrancy of the festival Aug 1 - 31 2020
The whole month of August is once again turned over to this now well established free festival dedicated to a cavalcade of local and international artists and performers. Aug 27 - Nov 8 2020
Druga Godba is well known for bringing to Ljubljana leading artists from different backgrounds and musical traditions who draw inspiration from different traditional folk musics and are committed to creative musical exploration. Jul 16 - Aug 8 2020
An annual cinema event with nightly screenings of the top films from the previous year as well as several Slovene premiers in the courtyard of Ljubljana Castle. Aug 17 - Aug 22 2020
The biggest international short film festival in the country, with a competition programme focused on the young cinema of the Ex-Yugoslavian countries on one side and a national competition programme on the other.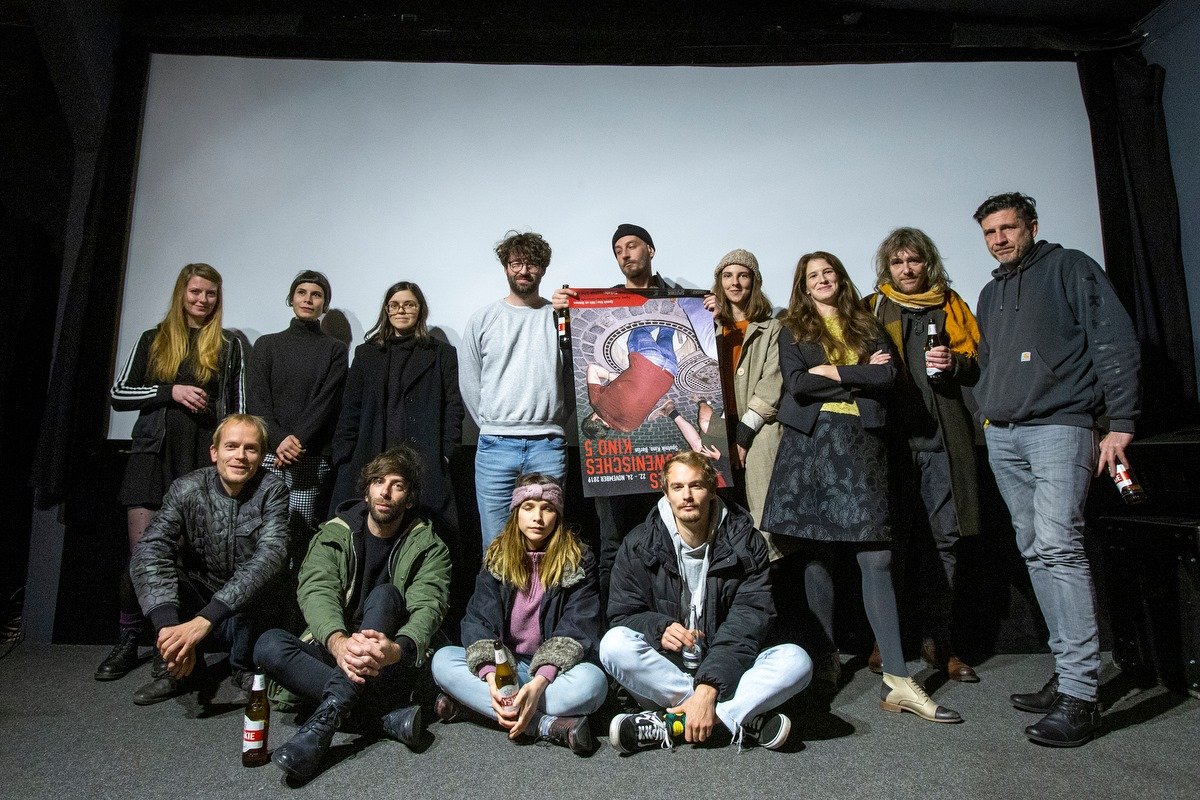 Aug 27 - Aug 29 2020
A mini festival closing the Summer in Ljubljana Old Town festival and symbolically concluding the Imago Sloveniae Festival and Ljubljana's summer events season.
Sep 3 2020
Summer Night is dedicated to Big Band RTV Slovenia, the main orchestra responsible for the creation and development of Slovene popular and jazz music. The concert evening on September 3 that will symbolically close Festival Ljubljana, will feature some of Slovenia's finest singers accompanied by the RTV Slovenia Symphony Orchestra 
Check here for more events in Ljubljana.

Ljubljana being voted for Best Municipality to be Quarantined In in our most serious Best of Slovenia 2020 (Limited by Coronavirus) competition is just another telltale sign of the comfort and energy of this vibrant little capital. In any event, thanks for reading, and if you've got any feedback, we'd love to hear your thoughts on Facebook, Instagram or old-fashioned email.

Want to know more about the city? A free PDF of our latest guide to Ljubljana can be found here.

Keep up to date with In Your Pocket. Subscribe now for our weekly newsletters: just send your name to slovenia@inyourpocket.com. Interested in advertising? Send us an email to ljubljana@inyourpocket.com.