Darya
This name is also borrowed from Greek, and is the female form of the name Darius. This was in fact taken from the ancient Persian "Darayahavush" which means "winner, owner of wealth". Ironically, by the 18th century it was a very popular name amongst the peasantry in Russia, which many attribute rising popularity to the private performance of a play called "Chrysanthus and Darya", written by the sister of Peter the Great.
Ivan
This is perhaps one of the most well known of all Russian names. In the Second World War, the Germans referred to Russians simply as "Ivans", much like Russians to Germans "Hans and Fritz". The name is as much a symbol of Russia as is Vodka, Bears, Balalaika, and Matryoshka dolls. Of course, the name actually has no meaning in Russian, and is borrowed from Greek (who got it from the Hebrews), and its equivalent in English is simply John!
​Vasylisa
​Vasylisa is the female variant of the name Vasily (Basil), which comes from the greek word "Basileus", meaning king. As the years went on, the Greek letter better shifted from sounding like a "B" to a "V", which is why in Russian it sounds this way as well. Once Russia adopted Christianity the name became very popular, and is the name of heroines from Russian folk tales "Vasylisa the Beautiful" and "Vasylisa the Wise".
​
Lyudmila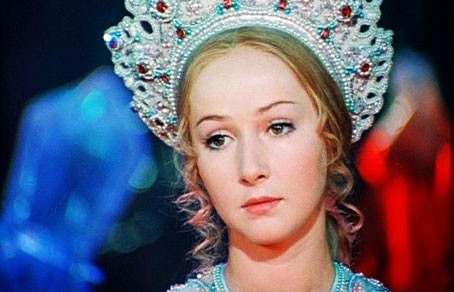 ​Lyudmila has ancient Slavic origins, which translates literally to "nice to people".
The name was, in fact, forgotten and not used for many centuries, until the Russian poet Vasily Zhukovsky used it. After this, the great Russian poet Pushkin named one of his characters Lyudmila in "Ruslan and Lyudmila".
However, the name still did not become popular until much later, the 30s and 50s of the 20th century.
​