Once upon a time, salt was one of the most sought-after commodities in the world. The phrase 'not worth his salt' had to have come from somewhere, and it turns out that origin dates back to when a Roman soldier had his salary cut. In the Roman times of course, part of the soldier's wage was paid in salt because of its high value. It may not play such a vital role economically these days, but it still happens to be something we can't live without. It is of great interest then that less than 10km from Piran, Sečovlje Salina Nature Park plays host to one of the only still functioning traditional salt flats in the Mediterranean, as well as a truly unique mix of flora and fauna that have come to thrive in the salty lands.

The glory years for Sečovlje were between the 15th and 18th centuries, when the Venetians controlled the area. With the change of ownership moving to Austria, the salt-lands began to experience a cycle of prosperity and recession and were frequently on the verge of bankruptcy. Italy took over again after World War I, but the business side of things continued to decline until the decision was taken to make it into a national park.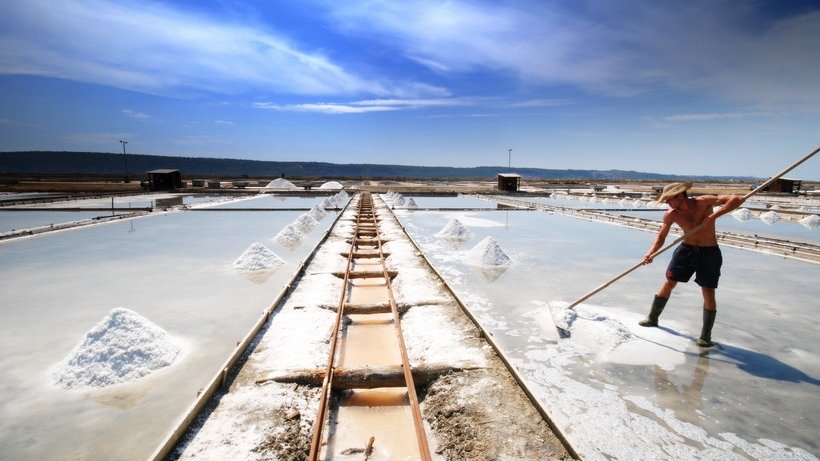 The park, established as such in 1989 by the municipality of Piran, is split into two parts, called Lera and Fontanigge. The Drnica River separates them, and you should be aware that they both have separate entrances. Markedly different in their functions now, both Lera and Fontanigge are fascinating and well worth a look. Lera, on the northern side, still harvests salt to this very day, using the most traditional methods, methods that have only gone under the slightest change in seven centuries. Salt is produced all year round, but June through to September are far away the most interesting times, which is when crystallized salt gets collected from the salt pans. There is also a salt shop on Lera, housed in a restored salt flat building.

Fontanigge, in the south, is an entirely different beast. Salt production here was abandoned in the 1960s, but it is here you can find the museum of salt making, housed in a number of renovated salt workers houses. Tools, salt stores and the history of salt making are all explored. The most fascinating aspect of Fontanigge might not be the salt however. The abandonment of salt production created some unusual ecological conditions, allowing a number of rare species to thrive here. Not only does halophyte (plant life adapted to live in salty conditions) fauna dominate it, but a number of strange beasts also reside here. One of these is the Etruscan shrew, otherwise known as the smallest mammal on the planet. It has also provided refuge for numerous birds, making for some of the most special bird watching available on the continent.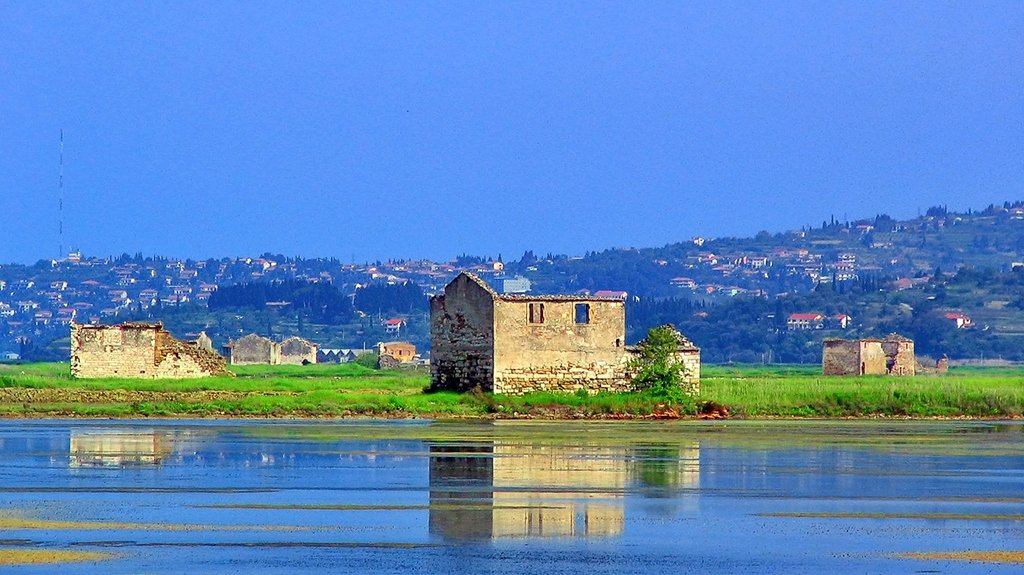 At the time of writing there was no public transport out to Sečovlje, so driving, taking a taxi or a long walk but pleasant walk along the sea from Portorož are your only options.

Soline Pridelava soli d.o.o. Seča 115, +386 (0)5 672 13 30, info@kpss.si, www.kpss.si. Open 08:00 - 21:00. Admission: €6 (Apr - Oct €7) adults, €4 (Apr - Oct €5) students and seniors, free for children under age six, €14 (Apr - Oct €16) family ticket.