Some 150 species can be found in the mysterious subterranean world of Postojna Cave, but only one can truly be described as the main event. Call it the Olm, call it the Proteus, call it the Human Fish, call it what you will, but what it is without doubt is one of the most unique creatures on the planet. Averaging some 25-30cm in length, this tube-shaped salamander is the only vertebrate in Europe that is exclusively found underground. In fact the Olm couldn't be better adapted for life in the darkness. It has zero protective pigmentation in its skin, giving it the pink-hue that led to the nickname 'Human Fish'. Essentially, these unique beasts are adult animals that maintain their juvenile functions, or babies that have taken on adult roles.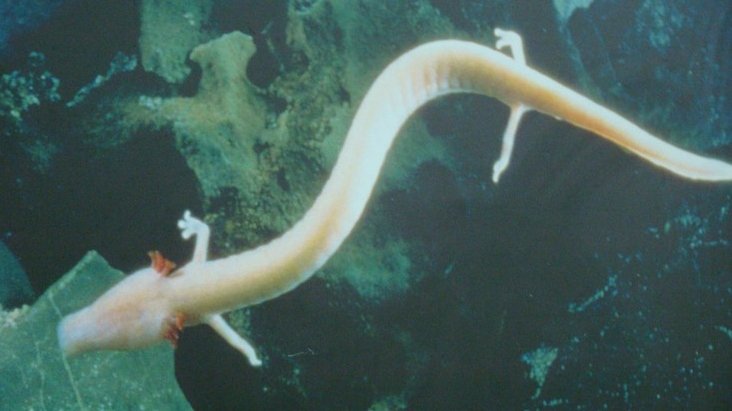 It has completely undeveloped eyes (what use for eyes in the darkness) and an inner ear for all its balance and hearing needs. It breathes using its barely developed lungs and external gills. The more we look at the thing, the more amazed we are that it can live up to 100 years (the average lifespan of the Olm is 69 years). Feeding on small crabs, worms, snails and a variety of other non-vertebrates, the human fish can actually survive without food for years. Its longevity can be put down to a number of reasons, namely its protected status and the fact that it lives in an extremely controlled environment with zero predators (other than flash photography).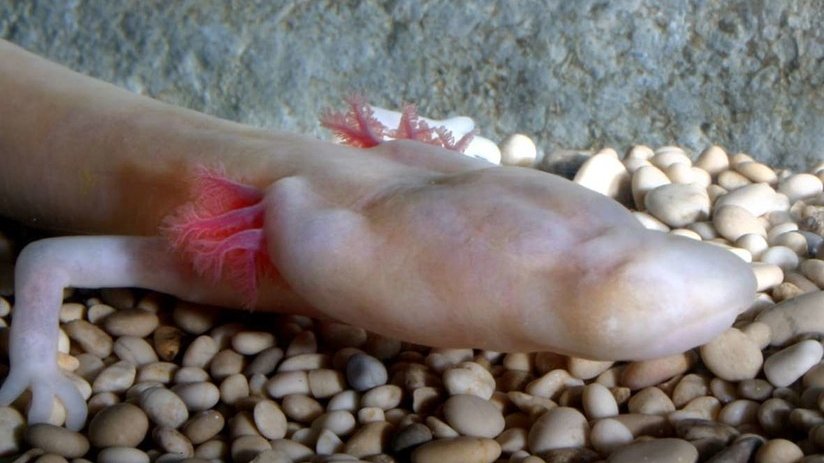 The human fish was first mentioned in 1689 by Valvasor (who else), after particularly heavy rains led to large numbers of them washing up to the surface. Locals believed them to be the offspring of a cave-dwelling dragon, and who are we to disagree? Valvasor was typically dismissive of them in his description however, referring to them as 'barely a span long, akin to a lizard, in short, a worm and vermin of which there are many hereabouts'.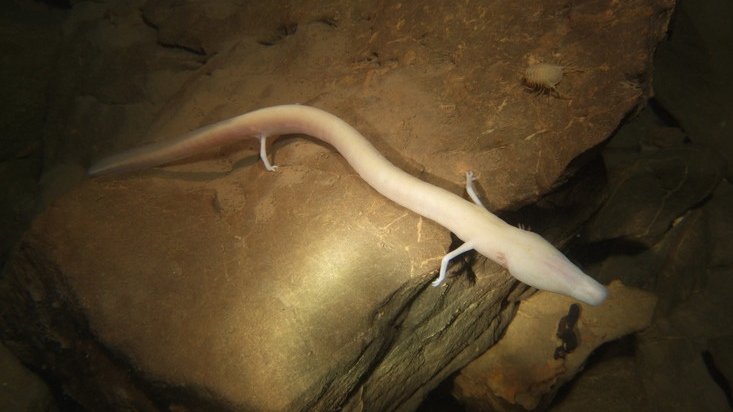 The proteus has come to great prominence in the centuries since however. Charles Darwin famously used them as an example of his theory of the reduction of structures through disuse, citing their blindness as something that had been gotten rid of over time. The oldest science magazine in Slovenia also took its name from them, called 'Proteus' and first being published in 1933. The olm also found itself on a tolar coin, until the euro replaced the Slovenian currency in 2007.