When in a foreign land we always try to wet our whistle with a local brew, but since we're card carrying beer snobs this isn't always an easy task. After all, we don't want to waste our time on mass-produced pilsners and loutish lagers. If you're of a similar mind then here are a few tips on where to get a good Latvian brew that won't make you hurl.

Old Riga
If you're in the old town then head over to Folkklubs Ala Pagrabs, which may be hard to pronounce, but serves roughly 20 Latvian draught beers including delicious offerings by the Viedi brewery like Sazobe – a hoppy IPA. Just around the corner, Paddy Whelan's has a staggering number of beers from around the globe as well as quite a few Latvian brews on draught. A few blocks away in Old Riga is Miezis un kompānija. Vecrīga, where you'll find 20 Baltic brews on draught as well as dozens of others in bottles. Not far, down a hard-to-find street in a medieval warehouse you'll find the Armoury Bar that specialises in craft brews from around the globe. Try the Latvian Cilpa pale ale by Malduguns on draught. Only a few doors down is Distillers Republic pouring both Latvian and Baltic brews including beers by up-and-coming brewers Contra and Hypnos.The Aussie Pub, which has a special 14-beer sampler that will give you a crash course in Latvian beer, is only a couple of blocks away. It also has great brews from Down Under like Coopers. You can also try Easy Beer where you can pour your own beers including the delicious local brews.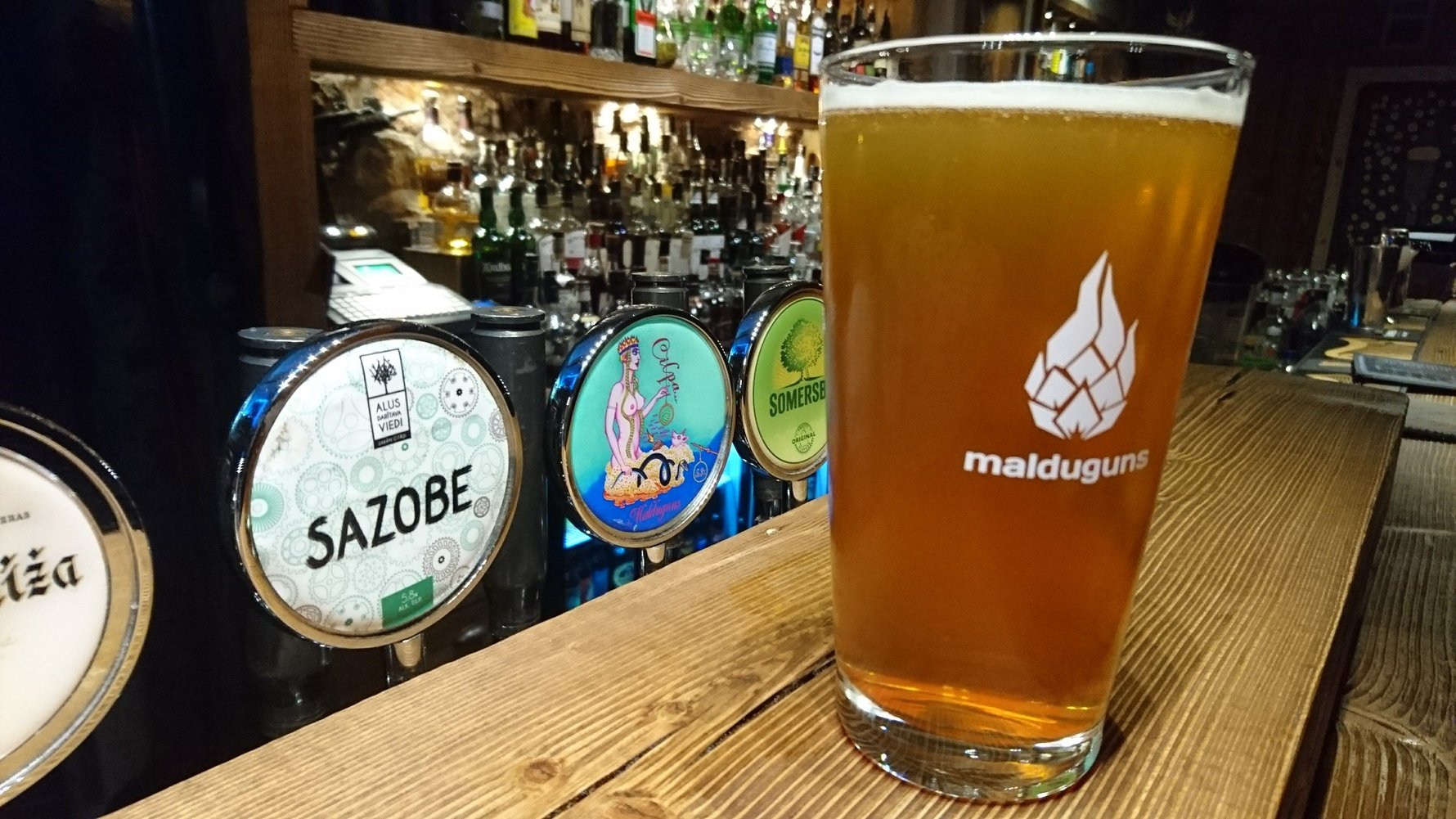 Riga city centre
Outside of the old town, the hipster favourite Čē offers a great variety of Latvian craft beers in bottles as well as an eclectic selection of German brews including wheat beers and pilsners. Only a few blocks away at the cosy neighbourhood pub Alus Muiža you'll find one of the biggest selections of Latvian craft beers in the city on draught and in bottles. Local brewer Nurme has its own little tasting room a few blocks away where you can try their latest offerings. For pale ales, IPAs, saisons, pilsners and seasonal offerings made on the premises try Alķīmiķis (The Alchemist). A few blocks farther is Ziemeļu Enkurs, which offers a clandestine location in a disused industrial building and a variety of tasty beers made on the premises with names like Mermaid, Icebreaker and Propeller. You can also order four small tasters for only €3.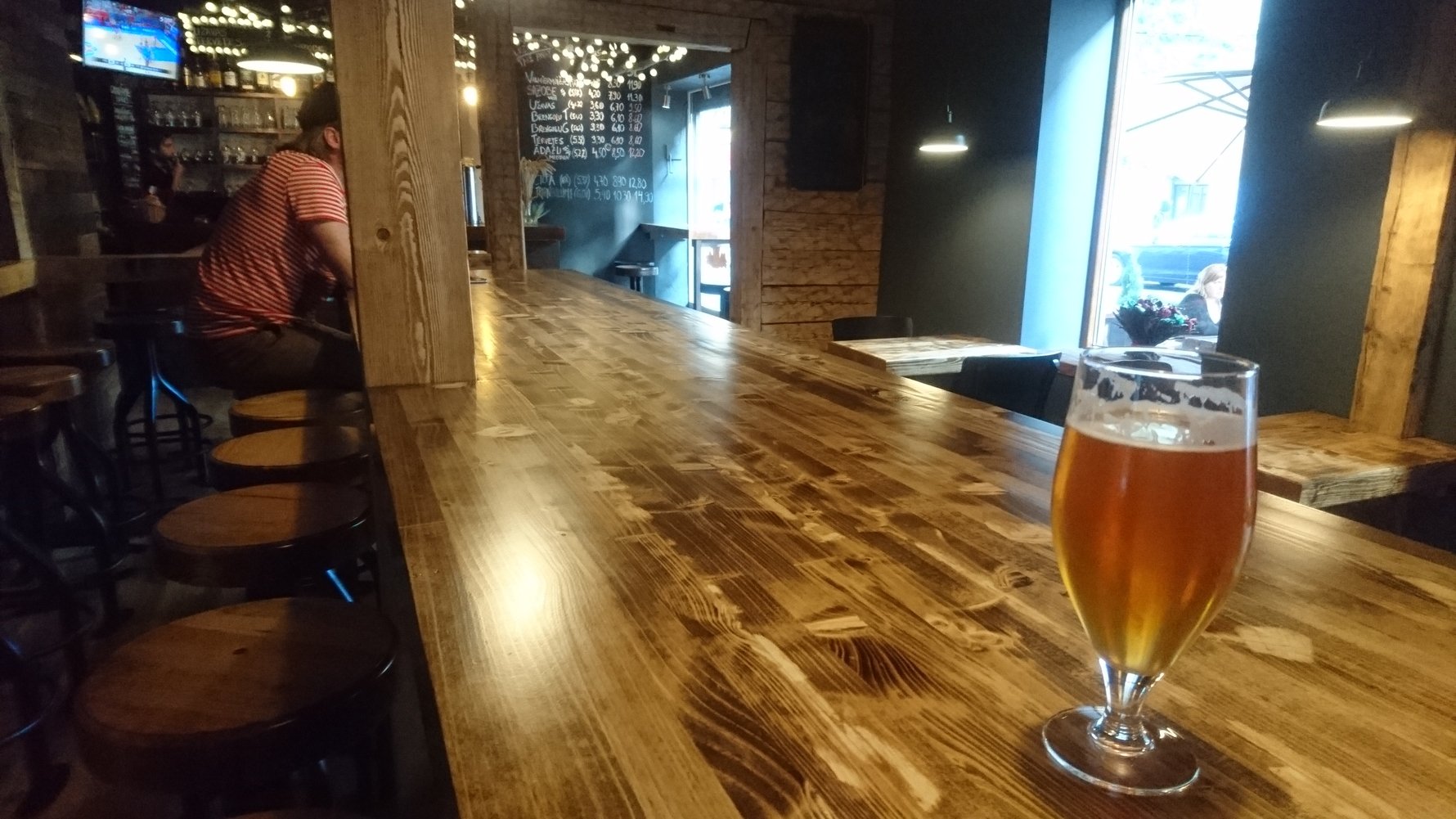 Briāna iela nightlife district
However, the main destination for all beer snobs in Riga has to be the Valdemāra Pasāža, which is home to both the Labietis craft brewery and the Valmiermuiža Beer Embassy (closed in January). Labietis is constantly experimenting with new recipes that use unusual ingredients such as local herbs and spices. Although we usually order the Three Indians IPA or the stronger Virsaitis IPA, other brews like the Cherry Witch, the Tapeworm Killer and the Beekeeper's Widow have also piqued our curiosity. The Valmiermuiža brewery in northern Latvia has been producing quality beer for years now and can hardly be called a craft brewer these days, but they do pour their latest creations at this 'embassy' (closed in January). Try a hearty porter on a cold winter day or a refreshing wheat beer in the summer. It also magnanimously sells beer by smaller boutique brewers like Malduguns here. Try whatevever's on draught or the Zaļā bise (Green Shotgun) made with American Cascade hops.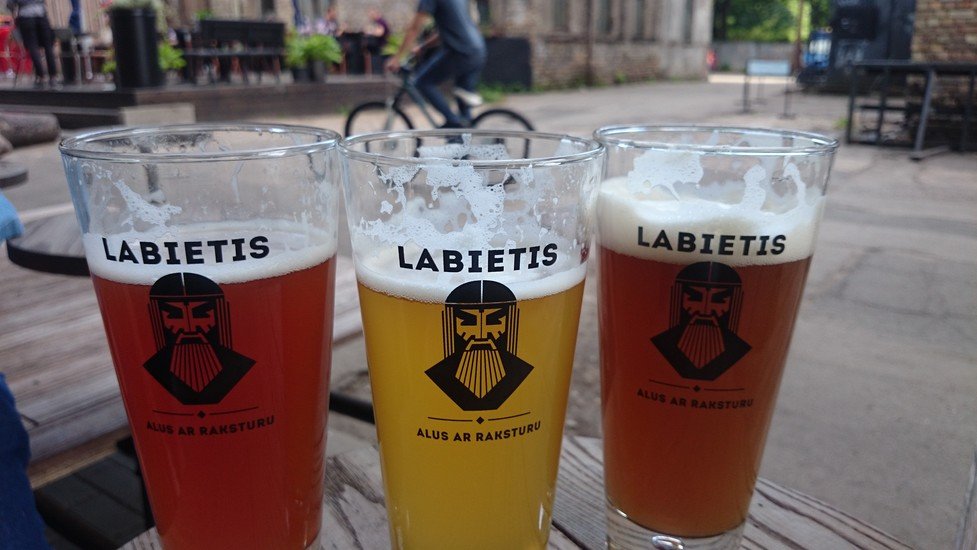 Beer shops
If you'd like to buy some interesting brews for the road then we recommend Alus Celle on Baznīcas, where you can also enjoy a brew on the premises, or Beerfox/Callous Alus on Stabu that also specialises in an eclectic selection of quality craft brews from around the globe. It also offers a bar next door. Further still is Lauvas alus, which offers over 200 different beers by 30 Latvian craft brewers as well as local beer souvenirs. In the art nouveau district try Būņas which stocks Malduguns, Labietis and other local craft beers. If you're at the Riga Central Market you can taste beers at the Labietis or Iļģuciems stands in the vegetable pavilion.