The word cocktails means different things to different people. For some it automatically implies an expensive drink created with unique ingredients by a professional mixologist, while to others it may simply be a quick means to achieve a desired result (getting smashed).
Latvia has come a long way since the early 1990s when cocktails consisted of water glasses filled with vodka and a little orange juice to provide some colour. Although we miss those days of endless nights and ridiculously cheap buzzes, a new generation of Latvian bars specialising in mixed drinks is now available in Riga that can compete with any of the fancy cocktail bars you'll find in London or Amsterdam. This tour includes Riga's most salubrious and exclusive cocktail bars as well as more casual watering holes that also serve excellent mixed drinks.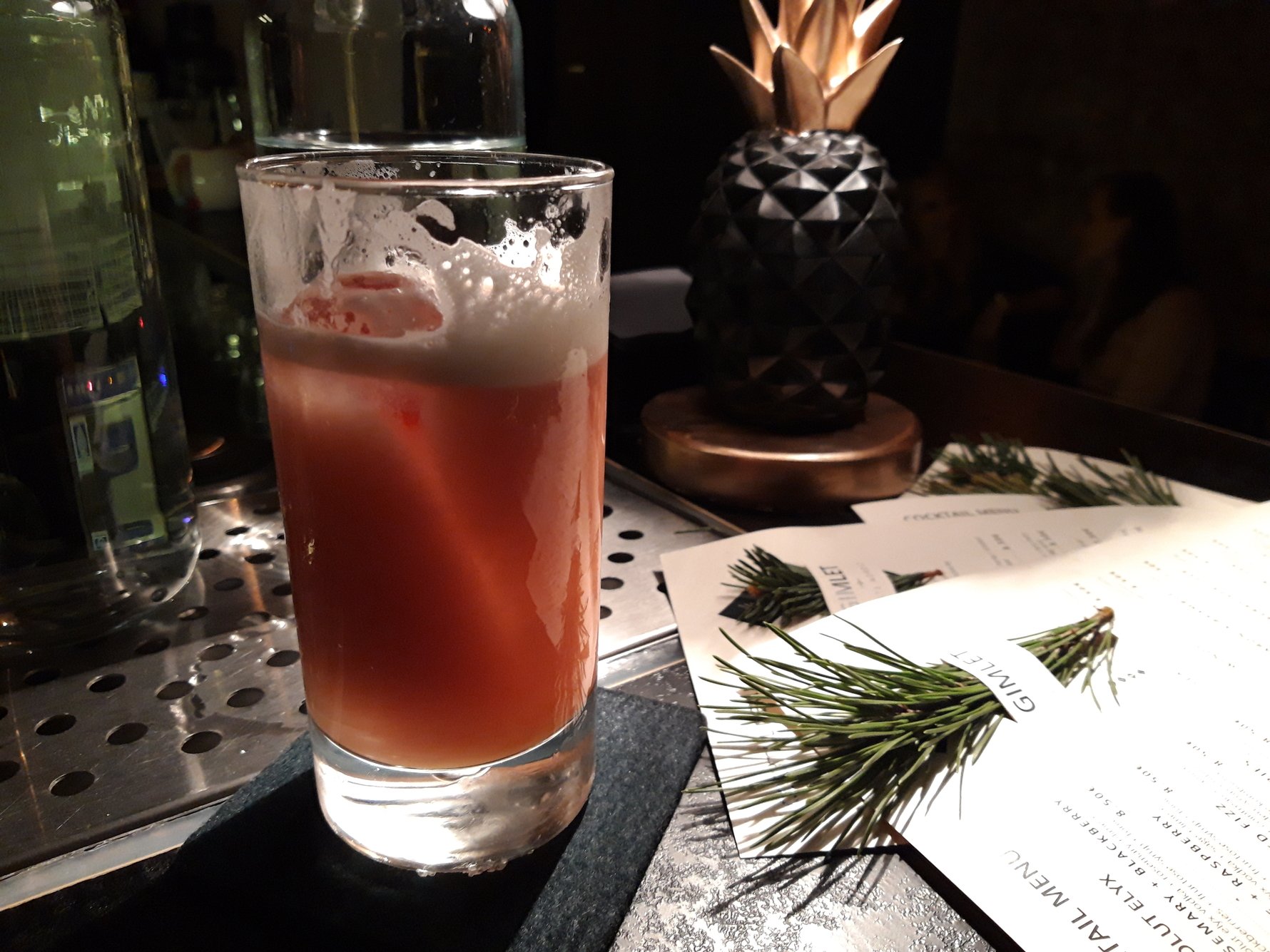 Old Riga
Right off of Cathedral Square (Doma laukums) you'll find a stylish bar where ripped jeans and an old t-shirt will hardly do. B-Bārs caters to a discerning cocktail crowd who usually dress up for a night out. However, on the opposite end of the square is Cuba Café, which not only has an excellent 2 for 1 weekday happy hour, but also a laid back Caribbean atmosphere. Only a couple of doors down on the same street, Spot Kafé tends to attract a fun clientele that's up for anything. Think flaming shots and strong cocktails guaranteed to improve your mood. But if you'd much prefer a tropical setting with mixed drinks to match, then head over to Coco Loco located just behind St. Peter's Church. If you think that cocktails should be served in huge containers for cheap and you'd like to meet the city's representatives from Gen Z, then Limonāde on Peldu iela is the place for you. Finally, Vertigo on the top floor of the Forum Cinemas building isn't technically in Old Riga, but within spitting distance. Drop by for drinks and views.

City Centre
A.Suns has been both and expat and local favourite for over a decade and although it serves a great selection of cocktails, it specialises in gin drinks. Farther down Elizabetes iela you'll come across Cynic Bar, which not only offers a cool, laid-back atmosphere that includes 1980s arcade games, but also great cocktails with cheeky names. From here you can walk a few blocks up Baznīcas iela to Mañana, a fun, relaxed café and bar that offers affordable cocktails and craft brews as well as tacos and tasty ramen noodles. Gimlet Nordic Cocktail Bar is located right across the street. It serves up refined décor and clientele as well as modern variations of cocktails made with Nordic ingredients and homemade syrups. Although not expressly a cocktail bar, Vest is a lively watering hole popular with affluent hipster types. Mixed drinks are abundant here as well as cocktails and a full menu. You can, however, walk in the opposite direction toward Tērbatas iela to COD for excellent cocktails with a Japanese twist in a stylish basement. A block away is Mākonis, which is one of the most innovative purveyors of cocktails in the city. Begin with unique shot combinations or move on to mixed drinks poured by true professionals. If you find yourself in the swanky section of town known as the Quiet Centre, then Strēlnieku iela is an absolute must. Owned by former international football star Kaspars Gorkšs, XIII is an exclusive little lounge serving cocktails with the finest ingredients. Only a few doors down you'll find Cloud Nine, which provides cocktails in a unique underground cellar.